Where to Donate Your Furniture


VanLines Inc
Secure Storage
Easy Booking Process
Fully Trained Employees
GET QUOTE

Colonial Van Lines
Storage Services
Long-Distance Moves
Corporate Relocations
GET QUOTE

Moving APT
Available Nationwide
Award-Winning Movers
Extensive Vetting Process
GET QUOTE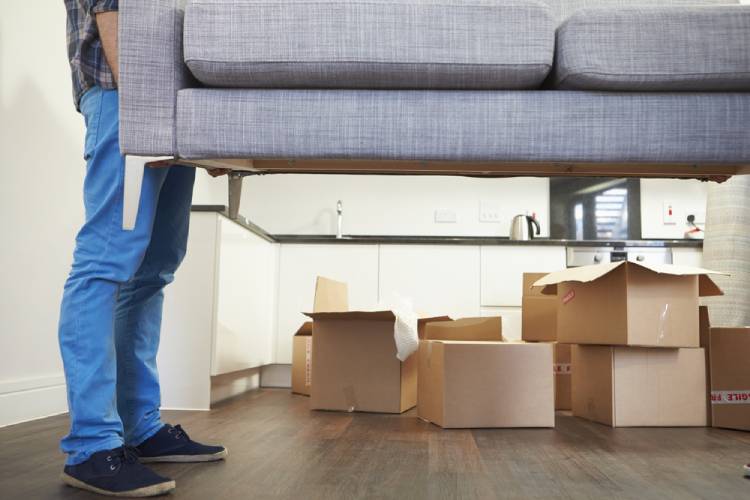 Often, we don't realize the bulk of decor and furnishings we've gathered over the years until it comes time to move houses. And it is only natural for you to want brand new furniture for your new house, especially if you're the type who loves to customize and match your house aesthetic with your furniture! This can be a great time to look into donating all your old, unwanted furniture instead of trying to sell it off on eBay. There's several great reasons to donate your furniture, and several great organizations that will accept just about all types of furnishings. Read on for a better idea of where to donate your furniture.
Things To Keep In Mind When Donating Furniture
Before we get into the details, here's a few things to keep in mind when considering furniture donation. These will help make the process as hassle-free as possible.
Contact the organization at least 2 weeks prior, unless stated otherwise, so they have enough time to set up a date and get everything else in order. This also helps you keep things in place according to their instruction.
Donating furniture and donating junk are not the same thing. Most of these organizations won't accept furniture that is broken, torn, stained or otherwise severely damaged. Check their websites to ensure you're doing this right.
In some cases, you may have to deliver the furniture yourself as opposed to the organization arranging for it. This is mainly when you have few or limited items to donate. Organizations will mostly arrange for a pickup if you have several, large items, but ensure you have this detail down before finalizing anything nonetheless.
You can determine and deduct the current fair market value of the product from your taxes for each piece you donate. For example, the fair market value of clothes that you donate would be the typical price that buyers would pay for clothes matching the style, utility and age of such clothing. Be fair when selecting the price range, as the more reasonable it is, the easier your tax write-offs will be.
Where To Donate Your Furniture
A number of national and international nonprofits accept furniture and furnishings as donations. These go towards the underprivileged and those who need them most. Read through the five organizations we've chosen to mention to pick who you'd like to help out.
Salvation Army
The Salvation Army is an international charitable organization. Their donations go towards those in need across the world, mainly going towards furnishing their homeless shelters. They accept a range of items like furniture and clothing of all styles and sizes in a used but good condition.
Salvation Army drop-off centres are located across the country. You can either locate a drop-off center on their website, or book for someone to pick up your furniture.
See also: Donating Items to The Salvation Army
The National Furniture Bank Association
The National Furniture Bank Association was founded and based in the United States, and has furniture banks in various locations across the country. The basic process involves gently used furniture and other housewares being donated, and through a network of community agencies, being transferred to those who need it. Financially unable and vulnerable people in true need are the first to be helped.
They accept furniture that has been gently used, with no heavy signs of wear and tear. They also accept couches, dishes, silverware, and mattresses. You can locate one of their banks on their website, where you can also arrange for a pick-up.
Habitat for Humanity
Habitat for Humanity is an international non profit organization, focussing on the need for affordable and secure housing. They primarily collect monetary donations that fund their work in over 70 countries across the globe, However they also accept used furniture at their home improvement stores, known as Habitat ReStores.
You can donate a number of gently used items, including consoles, beds, chairs, couches and dining tables. These are then sold for a fraction of the price, and the money goes towards their humanitarian efforts in local communities and across the world. You can call and book a pick-up appointment with them.
Goodwill
The Goodwill international charity has locations all over the USA. It does a range of community work, including assisting unemployed and low-income heads of families with employment and placements, providing work training assistance, and building homeless shelters. Donations are used to fund their resale store, and the money from when someone buys the furniture goes towards the cause.
There are over 3,000 Goodwill stores across America. They accept new and gently used items, including tools, kitchenware and dishes, DVDs and books, clothing, sports equipment, furniture and appliances. You can head to their website and use the Goodwill locator to find a drop-off center. Some centers offer pickup services, which is especially beneficial if some of your items are heavy.
Vietnam Veterans Of America
Vietnam Veterans of America is a national organization dedicated to Vietnam veterans. They have centers in various locations in America, and work for the advocacy of Vietnam veterans. The profits from their thrift stores fund a number of services, including but not limited to health care for veterans, identification of military-related illnesses and disabilities, advocacy, and better laws for veterans.
VVA offers a free pickup for your donations. Additionally, they accept a range of items, including clothing of all types and sizes, accessories, shoes, baby items, household items, glassware, draperies and bedding, small appliances and jewellery. Visit their website to arrange for a pickup.
Where To Donate Your Furniture Locally
There are also several options available if you'd rather extend a hand to your local communities instead. For one, consider donating to homeless shelters in and around your neighbourhood. Many of these operate as small-scale independent charities and could do with the help.
You can also look into donating them to local thrift stores. Several thrift stores donate a part of their profits to charity. Ensure you check with them to confirm whether or not they are a non-profit or not. Another alternative is a battered women's shelter, especially if you have items that could be of use to women and children. Lastly, look into amateur theater groups. Most theater groups require props to use on and off stage; you can check for them on your city website or at local high schools.
See also: Charities for Donation Pick Up
Benefits Of Donating Your Furniture
Tax deduction
When you donate lightly used, good quality items to a non profit organization, you are eligible to receive a tax deduction at the end of the year. Make sure you look at the IRS official website to know more about this, and the value of donated property. Keep in mind that the IRS only permits deductions for donations that are in "good condition or better". Ensure you're donating stuff that can actually be reused and doesn't deserve to be considered junk instead.
Whenever you donate, ensure you collect a tax receipt from the organization you're donating to. The receipt should contain details like the location, date, and description of the items you're donating. Maintain a detailed, organized record of your donations if you find it impossible to receive a tax receipt. You will also need to find the free market value for the products you have donated.
See also: IRS Moving Deductions
Environmentally Friendly
Not only does skipping out on the landfill give your furniture a second go, it also benefits the environment. According to the Environmental Protection Agency, Americans throw out more than 12 million tons of furniture and furnishings each year. You're doing your part by not just helping someone in need, but also by easing pressure on the environment and reducing the resources used to make new furniture.
Conclusion
Of course, you can always consider selling your furniture as well. The best way to go about it is to start the process in advance so you're less hassled as the day to move comes closer. On the other hand, you can also move with as much furniture as you want to take along with you. We can help you find the movers best fitted to all your packing and shifting needs, so remember us once those plans start rolling.
See also: How to Move Furniture Long Distance | Donating Clothes before you Move