Best Moving Discounts and Deals of 2022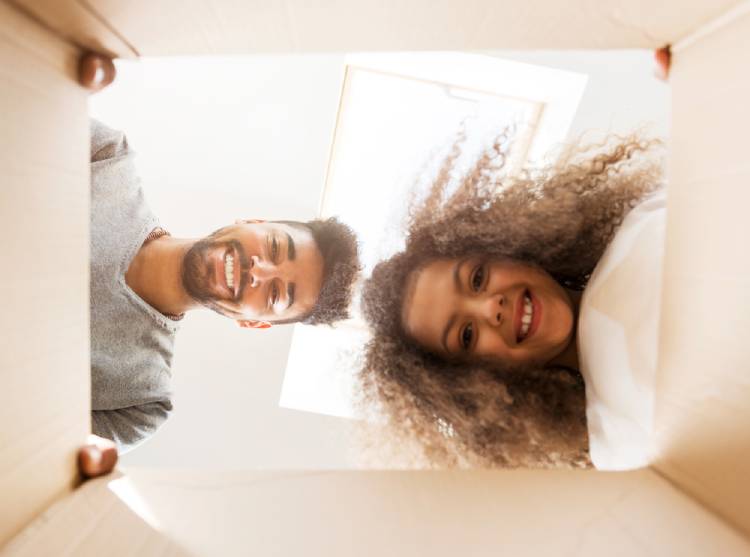 Planning a move is exciting, nerve-wracking, and stressful, but most people forget about how expensive it can be until they start budgeting for the move! Any seasoned mover will tell you that the secret to keeping a move as cheap as possible is by incorporating budget-saving tips right from the very beginning. This includes hunting down cheap packing material months before the move and thoroughly researching moving companies to get the best possible offer. Lucky for you, we've listed out some of the best moving discounts and deals available – whether you've budgeted or not, these are sure to help you save a pretty penny or two.
Membership Discounts
Whether it's the AAA or Costco, several moving companies offer membership discounts that get you some sweet deals across the board. Of course, there may be some fine print like not being able to use multiple offers or only using one membership for the discount, but they're worth the shot anyway.
AAA Discounts
What started as the American Automobile Association over 100 years ago is today widely known across the US as the AAA. AAA memberships can help you save a fair bit of cash when moving. From storage to truck rentals, there's a whole bunch of moving-related service providers that offer discounts to AAA members. SpareFoot Storage Finder gives members their first month of storage for free, plus a $20 Amazon gift card. 1-800-GOT-JUNK? gives members a 10% discount when they need that post-move clean-out service, and Penske Truck Rental gives members a 12% off truck rentals.
Atlas Van Lines, one of America's leading professional and trusted out of state moving companies, offers AAA discounts and also gives AAA members complimentary Full Value Protection on interstate moves, saving you an average of $600. There are also discounts to be found at The UPS Store and Hertz Car Rental, so make sure you check out the full guide on AAA discounts.
Union Discounts
Labor unions don't just act as intermediaries that look out for the workers, they also coordinate with companies to put into place discounts and deals that help their members stretch those salaries a little further. Budget Truck Rentals gives members up to 20% on truck rentals and the discount also covers a range of services like moving kits, boxes, towing, optional insurance plans, and roadside assistance. The discount can be obtained through Union Plus and is also valid for retired members who are relocating to a new home.
Union members can also opt for Costco's discount—they offer 25% on budget truck rentals. All you need to do is head to Budget Costco's partnership page and start your reservation.
AARP Discounts
Formerly the American Association of Retired Persons, the AARP offers members loads of discounts when it comes to everyday purchases. Unfortunately, there aren't too many areas of moving that you can benefit from as an AARP member. The one place you get a discount is when renting out a Budget moving truck—members are entitled to 20% on local or one-way rentals from Sunday to Thursday, and 10% off on Fridays and Saturdays. You can also avail of a $10-per-day Physical Damage Waiver.
See also: Financial Moving Assistance for Relocation
Off-Season Moving Discounts
The summer season usually kicks off the peak moving season, lasting from the month of April through to September. If you're moving in the off season i.e. from October to April, there's a good chance you can nab some sweet off-season discounts. Practically every moving company has an off-season discount; Arpin Van Lines has off-season deals, Bekins Van Lines and Wheaton Van Lines offer discounts that can go as high as $150, and National Van Lines can give you discounts on moving supplies.
See also: Moving During the Off-Season
Moving Discounts For Teachers
An underappreciated profession, teachers play pivotal roles in society. Several moving companies and moving-related services recognize their efforts by offering discounts to teachers. Budget Truck Rental gives teachers 20% off local moves, and 15% off one-way moves to current teachers. E-Z Rent-A-Car offers a 10% to teachers and school employees who want to hire any vehicle from them; this is valid till the year 2030 (jot it down for a move you have before then) and you can use the Coupon Code 827B9 to avail of it.
Relocation Discounts For Students
Whether you're moving into a dorm or into a flat with your housemates, one of your top priorities as a student is budgeting everything. This also means you can make use of the several discounts around you. Penske Truck Rental gives students a 10% off on moves and SMARTBOX takes care of your storage needs with several discounted containers and summer storage specials. You can also get a 20% off local moves and a 15% off one-way moves if renting a truck from Budget Truck Rental.
Mayflower Movers, one of the largest moving companies, has moving specials that have all-inclusive services and dorm room packing plans. U-Haul and U-Pack both offer special student discounts. Make sure you keep your college ID card handy when looking to get a student discount, and always check with the company beforehand to make sure you qualify.
Discounts For Seniors
Planning a move when there are seniors involved can be quite daunting, but the golden years come with a couple of benefits. Members of the National Association of Senior Move Managers and the National Active and Retired Federal Employees Association can get special discounted pricing when moving with Bekins Van Lines. Penske Truck Rental gives members of the American Senior Association a 10% discount on truck rentals. Almost every other moving company has some discount for seniors—if you don't see anything mentioned on the website, make sure you ask.
Military Moving Discounts
There's no way to put into words the sacrifices and hardships that military personnel have to endure. As a way to thank them for their services, several companies have discounts and deals that members of the military can avail of, no matter what branch of the armed forces they serve. While some of these may apply only to active soldiers and their families, or only to veterans, others can be accessed by everyone, whether active, discharged or veteran.
Penske and PODS both have 10% discounts for military personnel, and several other moving companies offer similar discount rates. Make sure you inquire about a discount if you don't see one explicitly mentioned. Plus, there are moving companies run by veterans that offer special military discounts, like All Veteran Transit and Purple Heart. You may also be entitled to deals or all-inclusive packages if you're moving as part of being stationed somewhere new.
Referral & Repeat Customer Discounts
One of the main points when scouting the market for moving companies is to go by word-of-mouth; after all, hearing an experience straight from the horse's mouth is what often makes or breaks your decision. This is why several companies offer referral discounts, though these may not be as well known as the other deals mentioned above. In most cases, you could be offered a discount if you were referred to the company by a real estate agent. In some cases, even the referral of a friend is enough. Don't be afraid to inquire about a referral discount if you have, in fact, found out about the company through word-of-mouth.
Another discount that could come in handy the second time of your move is a repeat customer discount. Of course, you'll have to show some proof from your end that you are indeed a repeat customer.
Other Moving Deals
Gentle Giants Movers: Gentle Giants is a moving franchise that handles local and long distance moves. They have several great deals that can help you save a little money, particularly if you choose to get your moving supplies from them. They'll deliver the moving supplies to your house at no extra cost, and you get refunds for every unused box you have. Plus, in a bid to encourage recycling and responsible business, you get $25 for 20 used Gentle Giants boxes that you return to them.
U-Box by U-Haul: A part of U-Haul's many services, you pack up your stuff into a U-Box container and let U-Haul handle the transportation. U-Box offers free 30-day storage and also gives you refunds on unused containers.
Safeway Moving: A moving company run by a veteran and endowed with an A+ Better Business Bureau rating, Safeway Moving offers up to a month of free storage for interstate moves.
CubeSmart: Select storage units by CubeSmart offer a month's worth of free storage or 15% off the monthly rate. Plus, residents of Manhattan can make use of their moving truck for a good four hours, for free!
Tips To Secure Moving Discounts And Deals
Check Your Eligibility
Always make sure you check the conditions and ensure that you can, in fact, avail the discount you have your eye on. Also keep all the required identification you'll need to apply for it, whether it's a student ID, service ID, or veteran card. Not doing so will just end up in you wasting your time chasing down a discount and making the entire experience of moving unpleasant.
Don't Hesitate To Inquire
Whether or not they're mentioned, don't be afraid to ask moving companies if they can offer you any discounts. Sometimes they may have discounts that aren't public knowledge or you could get lucky and strike a good deal as a one-off chance.
Use An App Or Website
There are several apps and websites that curate discount coupons for people. Using these makes it a lot easier to search for the best moving discounts and deals since it saves you the hassle of scouring every website to see where you can nab the best deal. Groupon and RetailMeNot are both websites that have coupons, while moving.com has a page dedicated to finding coupons. Download the TheCoupons.com app for easy coupons from your phone.
Look Out For Price Matching
Price matching policies are neither discounts nor deals, but can surely help you save some money on a move. Companies that offer price matching policies are usually sure of themselves and the services they offer and value their customers over a small price difference. Of course, you'll have to meet certain criteria, like having the exact same inventory and distance when asking for other quotes.
See also: How to Finance a Move
FAQs
How Do I Get The Best Deal On Movers?
One of the best ways to get a good deal on movers is to offer flexibility with your moving date, and better yet, to move during the off season. Additionally, make sure you downsize before your move and try to acquire cheap moving supplies. Compare prices and estimates across the board before going with one that has the best possible offer.
Do Moving Companies Offer Discounts?
Yes, moving companies offer several discounts, the most common ones being for seniors and for military moves. In addition, they also offer membership-related discounts e.g. members of the AAA or certain churches get discounts on certain services. You could also get discounts if your move happens to be within a certain distance.
Is There a AAA Discount For U-Haul?
No, unfortunately, U-Haul doesn't offer any discounts for AAA members. However, they have a slew of other discounts and deals, including a month of free storage at select locations, discounts when booking rooms with Choice Hotels and Wyndham Hotels, and full refunds on any unused U-Haul boxes.