9 Tips For Hiring Quality Movers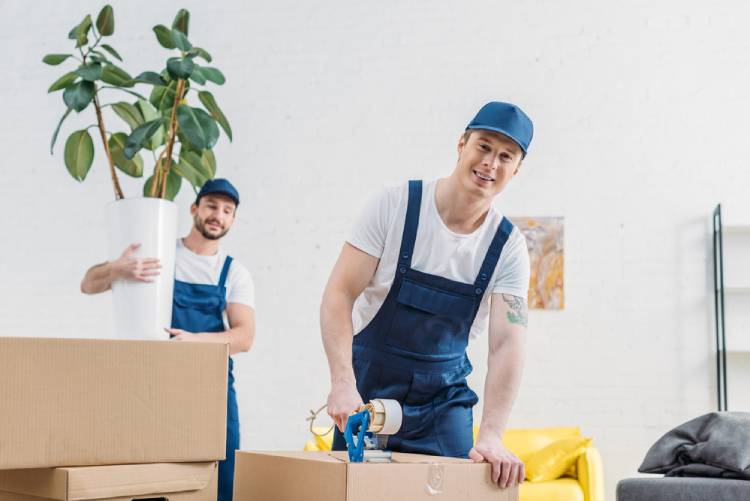 The time to move houses has come, and you may be left wondering if it really is worth hiring a mover. Whether this is your first rodeo or your tenth, it's always a little nerve-wracking hiring a mover. The temptation to just DIY it is quite strong to shake, and you'll save up a fair bit of cash. Plus, this way you're the one handling all your precious belongings. Let's set those doubts straight.
There's several ways to cut corners and save up on cash when moving homes. But moving your home by yourself sure isn't one. Hiring good movers saves you loads of time, effort and trouble. You can allocate the responsibility of this one mammoth task to someone professional and reliable, leaving you enough headspace to get every other aspect of your move in order.
Thankfully there's several ways to weed out the trouble and narrow down on someone trustworthy. Read up on these tips for hiring quality movers, that not only tells you the attributes of a good mover, but also tells you about the red flags to look out for.
1. Get Referrals From Friends And Family
Word of mouth is often considered to be what makes or breaks people's perspectives of a service. Asking friends and family for their recommendations will not only leave you with some reliability in your choices, but also give you an opinion that comes from experience. We also recommend running the name through Google and doing a thorough search. Past clients will often head to a forum to talk about any distinctive service, whether good or bad.
Additionally, ask your movers for references from past clients. Anyone who does their job well will be happy to refer you to previous clients. Any other reaction, and you may want to tread on the side of caution.
2. Get The Basics Right
One of the initial ways to stray away from scams and rogues is to check for a license. All professional interstate moving companies are licensed by the US Department of Transportation. They will have a license number to show for the same. Look up the company on the Department of Transportation's website to see their license number and complaint history. Intrastate, local moving companies will have state licenses. While each state has its own license regulations and requirements, there are verified ways to check the legitimacy of the moving company.
You can also look to the Federal Motor Carrier Safety Administration (FMCSA). A government agency that regulates commercial vehicle operations, you can try to find out the status of the company. On the website of the moving company, look out for the MC # and its U.S. DOT #. Both these numbers have been assigned by the federal government. run either of these on the FMCSA database, and look for 'Authorized' under 'Operating Status'. This is your green flag.
3. Multiple Quotes
Picking the best movers involves coming up with a few options first. This helps you compare prices and cost estimates, and pick the one that best fits your budget. Receiving only one moving quote is restricting and won't be beneficial. Professionals will differ in quality and rate, and you have every right to ask for quotes from each one to properly expand your options. Do a careful analysis and comparison of rates, and consider your personal experience with the initial interaction, to narrow down on potentially the best movers for you.
4. Home Visit
An important part of hiring a mover is informing them about what it is they'll be moving. Movers being the professionals at their jobs, they'll be able to measure the dimensions and weight of the items you want to move much better than you will. This also helps you get an accurate estimated quote of how much the move will cost.
For this reason, you should always have a mover visit your home. This is also a good way to ensure they see every last item you're moving, resulting in their quoted inventory matching everything that was moved. A mover who doesn't insist or refuses on a home visit is one who isn't thorough with their job. Do not accept a quote unless it is issued after an in-home estimation, and do not accept a mover who doesn't want to do one. A great green flag is that the best moving companies will insist on a home visit to be as precise as possible, without you having to suggest it.
5. Questions
The closer you get to your moving date, the more questions will start to crop up. We recommend listing down all the questions you may have before you finalize your mover. Some of these could be around the cancellation policy, the equipment they have, and how they deal with highly fragile and sensitive items. A reliable, experienced mover will answer quite a few before you even ask them. Don't hesitate to ask questions about fees and insurance. Rogue movers will try to dodge these questions and be as vague as possible.
Ensure you ask for a detailed description of the services they offer. Do not take things for granted, as certain companies only cover the moving of items from point A to point B, while others will pack items, taking them from your old house to the allotted rooms of the new. Lastly, ask about the additional costs. Additional costs are not included in your estimates, and can often show up as a nasty surprise when it comes time to pay the final amount. Additional costs can include charges for extra stops, fuel, and equipment fees.
6. Coverage
Make sure you ask the moving company about the type of coverage they can offer you. Understanding and enquiring about this is crucial, as it provides monetary safeguarding for your items. All moving companies are required to provide basic liability coverage. It is free of charge, and insures your items per pound. It is $0.30 per pound for intrastate moves and $0.60 per pound for interstate moves. This is known as Released Value Protection.
In addition to this, some moving companies also offer Full Value Protection. Under FVP, your items are covered for their current market value. If any damage is incurred, you will be paid enough for repairs or purchasing a replacement of the same value. You will have to purchase this, either from the company or from a third party provider if the company doesn't offer it. The FMCSA recommends you check your homeowner's insurance policy before you purchase insurance from a third party, to ensure you're not already covered.
Lastly, ask to see the moving company's proof of insurance. A licensed company should have no problems in showing you their own insurance policy, as it is proof of legitimacy.
7. Understanding Estimates
The moving company has to give you an estimate in writing, with one copy for themselves and one with you. Both you and the mover have to sign it, and it must indicate a method of payment. More importantly, ask them about the nature of the estimate.
A smart way moving companies can make extra money is by giving you a duplicitous estimate figure. This is usually low priced, to come across as a good deal and tempt you into signing. When moving day comes along, additional costs are added to the estimate and your total cost is increased.
You ideally want a binding quote, or a fixed or not-to-exceed estimate. A binding estimate is a guarantee that the final cost of your move will not go beyond the estimate. It includes all additional charges and add-ons, such as fuel, stairs, etc. Not all reputed companies offer binding estimates, and rogue movers could very well offer them, so make sure you tick everything else off this list before you finalize your mover.
8. Experience
Of course you want movers that are experienced. But more importantly, are they experienced in the type of moving you'll require? Moving to a highrise needs different types of maneuvers compared to moving into a townhouse or a condo. Getting furniture up a narrow stairwell requires as much skill as navigating it through narrow doorways or up steep slopes. Having experience in the type of move you're about to make is assurance of safety and professionalism on their part.
9. Shipment Tracking
Several moving companies offer shipment tracking. Tracking your shipment can range from tracking it via an app, GPS tracking on the company website, or simply calling the movers for regular updates. Not only is this a sign of professionalism on the part of the company, it is also reassuring for you. Being able to keep tabs on where your furniture is can be relieving and take away some of the moving stress. Remember that even reputable companies may not offer shipment tracking; it is simply a way to keep your mind at ease. Finally, an important part of finalizing a good mover is understanding the types of movers available. These are based on the types of moves people make. While some movers specialize in interstate moving, some others work only within a state. Some are perfect for long distance moves while some are best equipped for shorter distances within a neighborhood or city. Thankfully, with our help you won't have to worry about this, or any rogue movers trying to scam you.