Moving from Texas to Colorado: Expert Tips & Advice


VanLines Inc
Secure Storage
Easy Booking Process
Fully Trained Employees
GET QUOTE

Colonial Van Lines
Storage Services
Long-Distance Moves
Corporate Relocations
GET QUOTE

Moving APT
Vetting Process
Award-Winning
Available Nationwide
GET QUOTE
Our Take
Price
Rating
Minimum Shipment Size
Storage
Booking Deposit
Cancellation Policy
Quoting Options
Discounts

Best Overall Value


GET QUOTE

2+ bedrooms




Free 30 Days




10%

Free up to 72 Hrs

Phone / FaceTime / Text

Senior / Same day Booking

Best Industry Reputation


GET QUOTE

1+ bedrooms




30 Days




20%

Free up to 72 hrs

Phone / Facetime

Seniors Discount

Best Customer Service


GET QUOTE

1+ bedrooms







Free up to 72 hrs

Phone / Virtual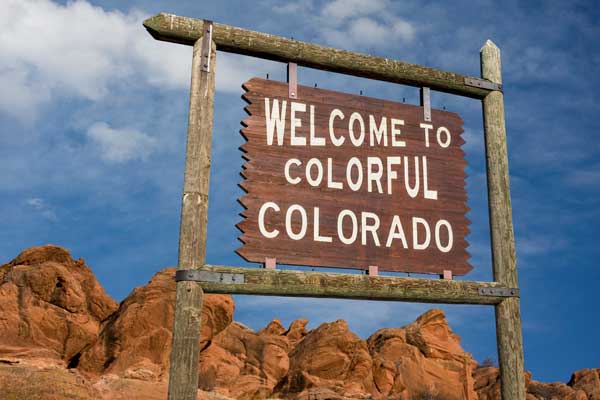 When you think of moving, how do you decide which place is best suited for you? The United States itself has so many beautiful places you can live in, all with their own strengths to offer. The easiest way is to narrow down on places depending on geographical and weather preferences first and then break down the nitty gritty.
If you're planning on moving from Texas to Colorado, you have plenty to look forward to. There isn't much transitioning involved and you've chosen a very similar state in terms of weather cycles and the cost of living. We're sure you still have a million different questions in your head and we're here to help. Read all about the different important factors that you might miss out on if you plan to move to Colorado soon.
Factors To Consider Before Moving From TX to CO
Weather Conditions
When it comes to moving to Colorado, one aspect that residents love is the state's weather cycle. Even though Colorado has some extreme winters, the major part of the year is as glorious as it can get. Why is that? The state has four temperate seasons which you can experience in abundance as even the landscape stretches far and wide. It also receives sunshine 250 days of the year which is an added plus if you are keen on the golden sun.
To put it into some perspective, in the summers, average temperatures in Colorado can cross 95°F (35°C) if you plan to settle in the Front Range corridor where 70% of the population resides. Similarly, Texan summers are warmer and humid with average temperatures going as high as 93°F (33.9°C) to 101°F (38.3°C). As you can see, there isn't much difference between the summers in Texas and Colorado, but Colorado summers can sometimes be much cooler and bearable. Moreover, the transition won't be rough, since you're used to Texan summers already.
When it comes to winters, the temperature in Colorado can go as low as -10°F (-23.3°C) to 25°F (-3.9°C), as compared to Texas where average low temperatures range between 23°F (-5°C) to 52°F (11.1°C). There is a difference, but it isn't extremely drastic. Extra winter clothing and warm soups will do the trick to keep you warm during winters in Colorado. While you move from Texas, you're moving away from its horrific thunderstorms, but Colorado also has its own fair share of natural disasters. These include floods, hailstorms and wildfires.
In conclusion, even though winters in Colorado can be colder, the difference isn't drastic especially if you're moving from a warmer part of Texas. Subsequently, the weather throughout the year will encourage you to get out of the house and go on hikes and other activities.
Cost of Living
One of the biggest things to take into consideration when you move is the cost of living in your to-be future place of residence. Both Texas and Colorado have their own fair share of reduced and increased costs, which can only be described as a tug of war between the two. For example, when it comes to taxes, Texas has no income tax. But it more than makes up for it with its really high property taxes. On the other hand, Colorado has one of the lowest property tax rates in the country. On the contrary though, some pretty high-income tax rates do balance things out to an extent.
Let's explore other avenues so that you get a better perspective:
Median value of homes in Texas (according to Zillow) – $220,034
Median value of homes in Colorado (according to Zillow) – $431,100
As it's obviously apparent, both states have quite a large difference when it comes to home values. While housing in Colorado can be much more expensive, don't forget that the property taxes in the state are low. When it comes to your annual income, you would be surprised to know that residents in Colorado earn much more than those in Texas for the same jobs. This means that the cost of living in Colorado reduces. To add to that, at present, the finance website Salary.com places Colorado's cost of living at a 1.5% lower than that of Texas.
Taxes, gas, food, entertainment and other elements of cost of living tend to be 30-40% higher in Colorado than the Lone Star State of Texas. Both income and sales taxes are exorbitantly high too, and counties and cities have the right to add their own taxes, which raises how much you pay the state. So, if you're planning on moving from Texas to Colorado, you must be aware of these costs, since they will be a huge part of the lifestyle you choose to live in The Centennial State.
See also: States with Lowest Cost of Living
Job Market
Texas has a large number of job opportunities for young professionals and has shown an increase in job opportunities throughout the last decade. If we were to speak of Colorado, you must know that in a recent ranking list by USNews, the state was ranked first with respect to its economy, and second when it came to economic opportunities. So, you don't have to worry when it comes to moving to Colorado from Texas, because the state has also been ranked as fourth-best in the country for business by Forbes.
To give you a perspective on what the annual income looks like:
Median Household Income in Colorado (according to Niche) – $68,811
Median Household Income in Texas (according to Niche) – $59,570
When it comes to top-performing industries:
In Texas, you have Technology, Healthcare, Finance and Retail
In Colorado, you have Tourism, Agriculture, Mining and Manufacture
Colorado is also slowly booming in the tech space with more than 4,000 tech companies, some of which are IBM and Google. You must already know that Denver Financial Street is also nicknamed as the Wall Street of the West. All in all, Colorado has great job prospects for you, and with a higher average annual income, we believe that you won't have a hard time saving for your future.
Transportation
While owning a car was a necessary aspect of living in Texas, the same can be applied to Colorado. Almost 70% of the residents in Colorado travel by their own cars. The only difference between the two states is that the average commute time in Colorado is significantly lower than that in Texas. Another thing you might realize once in Colorado is that people love using bicycles to get from place to place, especially in cities like Boulder. Public transit systems in the state are also extensive, fast, and inexpensive.
In Texas, you could take advantage of transport services like the:
TEXRail in the Dallas-Fort Worth area
Trinity Metro in the Dallas-Fort Worth area
Denton County Transportation Authority (DCTA) in Dallas-Fort Worth Area
Dallas Area Rapid Transit (DART) in Dallas-Fort Worth Area
Capital MetroRail in the Austin Area
Light rail lines in the Houston area
In Colorado, you have the:
RTD in Denver
FREX regional bus services in Denver and Colorado Springs
FLEX regional bus services in Loveland, Berthoud, Fort Collins and Longmont
Amtrak Passenger Railroad routes throughout Colorado
As you might have guesses, Colorado and Texas both have their strong and weak points when it comes to transport. While major cities are extensively connected with inexpensive transport systems, Colorado falls short of connecting rural municipalities with public transit. But, it gains points for encouraging bikers to take their bicycles out and doing their part for the environment.
Colorado's Strong Points
Best climatic conditions
A large amount of outdoor recreational facilities
Very close proximity to the mountains
Bustling metro areas
Great healthcare services
Close to many major cities and adventure spots
A growing economy and lower unemployment rates
A lower cost of living
Low property tax
Top Cities To Move To In Colorado
1. Boulder
When you think of Colorado, one of the first places that come to mind is Boulder. The city of Boulder has everything that you can dream of – restaurants, shops, bars, malls, and opportunities to enjoy the outdoors. You might be surprised to know that Boulder was given the first rank in the Best Cities for Singles list by the platform Zumper. So, if you're single, you know where to go! Boulder also has the prestigious University of Colorado, apart from a wide range of public and private schools to choose from.
Median value of homes sold (Zillow) – $591,011
Median rent for one-bedroom (Zumper) – $1,500
2. Colorado Springs
Fun fact: Colorado Springs has constantly been present on the list of cities in the United States with clean air. You will find that the residents here live a very healthy lifestyle. To add to that, they also engage in cycling, hiking and running very frequently. Add to this a number of gyms, dance classes and yoga studies, Colorado Springs definitely knows its way around fitness. There's more, if you want more sunny days, you're in luck because Colorado Springs has around 300 sunny days. The job market here is also thriving with numerous establishments opening in the past decades.
Median value of homes sold (Zillow) – $348,477
Median rent for a one-bedroom (Zumper) – $1,075.
Also See: Moving To Colorado Springs
3. Lakewood
Looking out for a place to live that has both a rural and springtime feel while also giving you the urban facilities you need? Lakewood near Denver is your answer. This outdoor paradise has tremendous potential if you love nature, with its large green parks, hiking trails and the Bear Creek Lake where you can swim. You also have a large number of options for entertainment in the Belmar Downtown Shopping District that has shops, restaurants and options for entertainment. Lakewood also has many highly rated public schools and is within 11 miles of major cities like Denver, Wheat Ridge and Applewood.
Median value of homes sold (Zillow) – $475,447
Median rent for a one-bedroom (Zumper) – $1,200
4. Denver
One of the state's most bustling cities, Denver, which is also the state's capital, has anything and everything you will need to live a comfortable urban life. As you might expect, the state has constantly ranked high in job availability and possibilities for young professionals in Colorado. When it comes to transport, Denver has an extensive transportation network that connects the city to many parts of the state. You will also live among a highly diverse population with a large number of cultural and recreational spots to explore. If you love art, you'll be happy to know that it has around seven art districts which also organizes an art walk every first Friday.
Median value of homes sold (Zillow) – $484,264
Median rent of a one-bedroom apartment (Zumper) – $1,395
See also: Moving to Denver CO
5. Castle Rock
If you want to enjoy Colorado's vast and mesmerizing landscape daily, you must consider living in Castle Rock. Ranked as the 8th safest place to live in Colorado, Castle Rock is also an extremely family-friendly community. It has great schools and around 400 acres of parks and canons, giving you the option to go on family hikes and long walks. Talking of accessibility, this little town is around 30 miles from Lakewood, Denver and Aurora. Castle Rock is also 12 miles from the University of Phoenix Colorado. When it comes to transport, Castle Rock doesn't have its own public transit system, but it does have private transit busses.
Median value of homes sold (Zillow) – $518,463.
Median rent for a one bedroom apartment (Zumper) – $1,448
See also: 10 Best Places to Live in Colorado
Things To Take Care Of When You Have To Move From Texas To Colorado
Downsizing is key. As a rule of thumb, you must go through all your belongings before you start packing. This step will help you start fresh and also bring down your moving estimate.
Set a moving budget that takes into account everything from how much the movers will charge for every service to how much you will spend for relocation.
When it comes to choosing a quote from movers, look at a minimum of 3 in-person quotes before you choose.
Explain the road to your new home in Colorado to your movers.
Mention the number of floors that your to-be future residence will have while you're seeking an estimate from the movers.
Discuss moving dates with your movers. Ensure that they can deliver your belongings within the time span mentioned.
Remember that moving estimates should be derived from the weight of your belongings and not based on the cubic feet of the truck.
If you're moving during summertime, be sure to hydrate well as you travel.
See also: Moving to Colorado [Detailed Guide]
Texas to Colorado Moving Costs
Once you have a budget in place for the amount you can spend on moving, it's time to look at how much movers will actually charge. This depends on various factors like the number of belongings you have, the kind of belongings you have, and if you want to go the traditional route or no. The distance between Texas and Colorado is 745 miles, for which moving costs will fall in the bracket of $2,600 to $4,000.
Downsizing and packing certain items by yourself can help bring down the cost by a larger margin than you think. Household items can be packed in boxes and glassware wrapped in clothes or bubble wraps. You can also go the traditional route by allowing the mover to do everything from packing and loading to driving and disassembling your furniture. This will reduce your stress and save time, but you will have to shell out more money.
Making a moving inventory can help organize everything so that you're not running around last minute and paying for things that aren't necessary. For example, if you choose to directly move into your new house in Colorado, you will need something to sleep on, some utensils to cook in, and other bits and pieces. This is obviously because your belongings might take time to arrive.
Since the distance between Texas and Colorado is long, it's advisable that you have all your documents in place. Don't forget to collect documents that have been submitted to other organizations like schools when you move.
FAQs about Moving from Texas to Colorado
Why are so many Texans moving to Colorado?
Although Texas has 0% state tax, people are moving to Colorado as it is considered one of the top ranked places in the country. While the cost of living is high in Colorado compared to Texas, the growing economy and city life makes educational and healthcare facilities available. The best thing about Colorado is the weather; you will experience all the four seasons in the country. One of the highlights of Colorado is hiking as a sport, since there are rocky mountains which attracts many Texans to move there to experience the city life while enjoying the wonders of nature and sports.
Does Colorado pay you to live there?
If you are buying your first home in Colorado, the state will offer you a down payment assistance grant of around 4% of a first mortgage as stated by the Colorado Housing And Finance Authority (chfa). The state also has a program that provides finance to people who are permanently disabled.
What's the most dangerous city in Colorado?
Pueblo has a crime rate of around 9.9 crimes for 1000 residents according to the FBI reports and hence it is the most dangerous city in Colorado. The residents living in Pueblo often complain about thefts, shooting even during daytime, homicides and therefore the police have to take patrols every hour.
What are the bad things about living in Colorado?
Overcrowding is one of the serious problems in Colorado because of the tourist attraction for hiking and other sports in the state. Colorado also has relatively high rent as the average rent for a two bedroom apartment would be around $1,305. Although Colorado has a good economic growth because of its tourist attraction, there are a great number of people seeking job opportunities and hence there is a tight job market. The state also has a desert climate because of which the temperature tends to fall down drastically at night.
How much money do you need to live comfortably in Colorado?
The approximate median house price in Colorado is around $431,100 according to Zillow. If you want to live comfortably in Colorado, you also need to have a budget for other important expenses like food, state taxes, transportation and other essential utilities. According to howmuch.net, you need to have an approximate salary of around $100,200 per year to be able to live comfortably in Colorado.
What's the cheapest city to live in in Colorado?
Federal Heights can be considered as one of the cheapest places in Colorado because of its cost of living being 25% lower than the average. The average median house price would be around $132,614. If you can't buy a house, your average rent would be around $415.42 per month. Federal Heights also has around 2% lower prices for food and other essential utilities.
What is the safest town in Colorado?
Frederick has a crime rate of around 0.52 per 1000 people and therefore is considered as one of the safest towns in Colorado. It is a small town situated in the north of Denver. The violent crimes are around 0.029 per capita, so if you're looking for a safe place, Fredrick is the town for you.
Must Read: Top 10 Safest Cities in the U.S.
Where is the ghetto in Colorado?
Sheridan has around 18% higher violent crimes than the national average which makes it a dangerous place to live in. It has an average total crime rate of around 77.31 per 1000 people. There are reports about thefts, gang violence and another most common problem faced by people is unemployment.
Will home prices drop in Colorado?
Colorado is one of the top ranked states in the U.S, making Denver, Colorado Springs, Boulder and Fort Collins the most popular places for their scenic beauty, lifestyle and sports activities. The median value of homes in Colorado according to Zillow is around $431,100. Because of the tourist attraction, overcrowding, thriving job market and high quality of life, it is difficult to predict the price drop when it comes to Colorado, because of the state's popularity.
What is the warmest place to live in Colorado?
Greely is located in the north of Denver having an approximate average temperature of around 69 degrees F in summers. The summer season is between June to September with July being the hottest. The best time to visit Greenly would be in the months between June to August to enjoy the summers.
See also: Sunniest Cities in America
---
Conclusion
Don't you wish the process of choosing where to move was easier? Or that the process of settling was brought down a notch. If you're planning on moving from Texas to Colorado, we can assure you that you will benefit from the state's healthy air, friendly cities and sprawling landscapes. But, the process of finding the right movers is undeniably vital and that's somewhere we can ease your burden. Count on us to help you pick the best long distance moving companies to help you with your move. Make sure you plan your move well in advance too.
See also: Moving from Texas to California