10 Best Places to Live in Colorado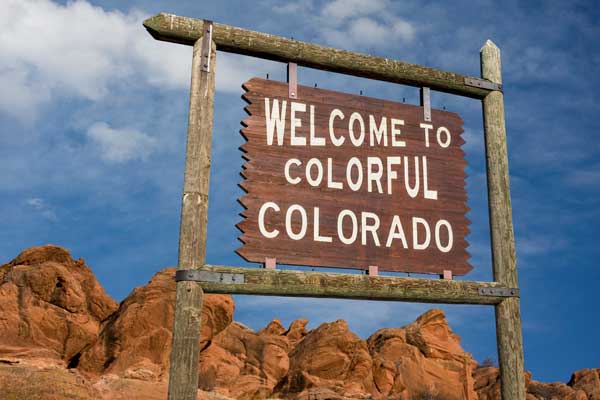 If you are considering moving to Colorado, you are not alone. Colorado is one of the most desirable places to live in the country. It is actually among the top ten fastest-growing states based on population. Colorado offers you everything. From amazing sceneries of the Rocky Mountains to favorable weather, beauty is all around you. The availability of several leisure activities and a strong job market makes it one of the best places to move to.
Each city in Colorado is unique in its way. However, they all have one thing in common – beauty and fun. The Centennial State is the place for you if you dream of a place where you can enjoy snowboarding, fishing hiking skiing, and other outdoor activities. It is one of the most popular destinations for nature and outdoor enthusiasts in the country. Its cities also offer easy access to education and affordable living standards.
See also: Moving to Colorado
Here are a few of the best places to live in the Colorado state.
1. Aurora
Aurora is a small city that is considered one of the fastest-growing in the state. It has become a popular destination for newcomers and Colorado residents since it offers many opportunities and leisure activities. With a diverse population, professionals and families have built beautiful and safe neighborhoods. Aurora provides a conducive environment for families and professionals. It offers many social amenities and conveniences.
2. Boulder
Also called the gateway to the Rocky Mountains, the city is a beautiful place to live. If you are an outdoor and nature enthusiast, Boulder is the best place for you to live. You can see the breathtaking views of the snow-capped peaks form the bottom of the mountain.
The city is a hotbed for startups and new ventures. Serial entrepreneurs are opening more opportunities with the town donning the title of 'America's Startup Capital.' A significant contributor to the growing entrepreneurship culture in the city is the University of Colorado. The city is a famous top tier college city known for its huge bar/restaurant scene, educated community, and public transit.
3. Castle Rock
There are a lot of things that attract people to this beautiful city. Castle Rock is known for its low crime rates, high household incomes, beautiful parks, outdoor recreation opportunities, top-notch dining & shopping, and its Plethora of amenities.
The city is one of the fastest-growing in the country. It is a small town with a friendly and welcoming atmosphere. It is within proximity of major cities in the state, making everything is within its reach. On the other hand, it offers a serene environment for relaxation away from the hassle and bustle of the big cities.
4. Colorado Springs
This is the second most densely populated city in the state. It offers affordable living standards for its residents and has become a popular place for families, millennials, and professionals. With relatively lower prices in rent than Denver and Boulder, it still offers the infrastructure and social amenities that the other cities have.
It boasts a massive variety of outdoor activities and stunning nature. It is one of the top tourist destinations in the state with destinations such as the famous Garden of the Gods and Pikes Peak. It is also known for is cool local art galleries and coffee shops.
5. Denver
Denver is one of the best places to consider moving to in Colorado. It is known for its stable job market and low unemployment rates. It has offered many people opportunities, especially considering its rapidly developing tech sector. The city also provides favorable weather, getting an average of 254 sunny days in a year.
Denver's neighborhoods are unique and have their own feel. With scenic views considering its proximity to the Rocky Mountains, you are sure to find a spot that suits you. The downtown area provides an abundance of entertainment, easy access to outdoor activities, dining and shopping centers, etc.
See also: Moving to Denver, CO
6. Fort Collins
Fort Collins is another popular college town in Colorado that offers plenty of things to see and do. Home to the Colorado State University, the city also hosts giant tech brands, entertainment joints, and tasty breweries.
Fort Collins has a lot of similarities with vibrant cities in the state like Boulder. It has a fast-growing business sector and is also a bonafide college town. Like Boulder, the city has a stable job market in the tech industry and has offered many people employment opportunities.
7. Lakewood
Considering its proximity to the Rocky Mountains and the Denver city, Lakewood is one of the best places to live the state. It is a popular outdoor escape from the big city chaos. Home to some of the coolest parks in the country, the city offers several outdoor activities such as hiking and camping.
Lakewood residents also enjoy a variety of entertainment options, dining, and shopping. The city hosts several bars, restaurants, shops, and seasonal festivals.
8. Louisville
Louisville is popular because it offers all the opportunities, amenities, and conveniences that a big city offers. It is an excellent place for families to live, especially those with school-age children. The city provides easy access to education, and the public schools are highly rated.
Louisville is more than a century old and has withstood its test of time. With about 20,000 residents, the city has invested in fostering community pride and an environment where everyone can work happily and have fun. It is one of the safest places in the country and registers significantly low crime rates annually. It also offers unlimited employment opportunities with high household incomes.
See also: Safest Cities in America
9. Pueblo
Pueblo is one of the most affordable places to live in Colorado. It offers abundant employment and recreational opportunities like other big cities in Colorado despite accommodating plenty of low-priced homes. Other factors include beautiful weather, outdoor recreation, and modern amenities.
Pueblo's climate is favorable for living thanks to its relatively high elevation. It is one of the sunniest places in the country, receiving more sunshine than Honolulu and San Diego. The town also offers many outdoor opportunities like most towns in Colorado. It offers mountain climbing, hiking, mountain biking, skiing, etc.
10. Vail
Vail is home to more than 10,000 permanent and part-time residents. It offers a lifestyle of the most luxurious resort with a feel of a small peaceful town. Though the skiing hot-spot may be an expensive place to live, it offers the luxury and relaxation you can't find in any other city.
Besides being one of the most popular skiing destinations, Vail provides a variety of employment opportunities with employers providing competitive benefits, parking programs, free transportation, and housing assistance programs. It also hosts diverse restaurants, bars, shops, and luxurious accommodations.
See also: Best State to Live in the USA
Conclusion
Moving to a new place is easy if you know what you want. There are a lot of considerations to assess when planning for a new city to live in. Several factors can influence the suitability of a place e.g., infrastructure, schools, type of leisure activities available, neighborhoods, etc. The cities have been ranked in the list above, depending on education attainment, safety, job market, culture, and affordability. Also considered is the rate of growth. This list may serve as a good starting point for you. However, do not rule out that there are other areas and cities in Colorado that are desirable places to live.