Moving from Texas to California: Expert Tips & Advice


VanLines Inc
Secure Storage
Easy Booking Process
Fully Trained Employees
GET QUOTE

Colonial Van Lines
Storage Services
Long-Distance Moves
Corporate Relocations
GET QUOTE

Moving APT
Available Nationwide
Award-Winning Movers
Extensive Vetting Process
GET QUOTE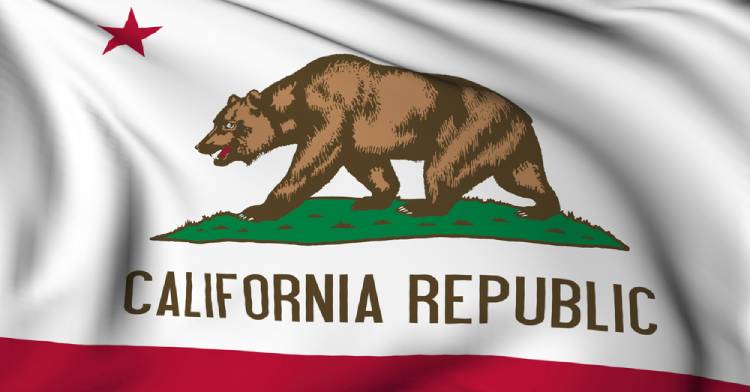 Moving can be a strenuous affair, and when you move with family, it gets all the more difficult. From figuring out where to move to the day you've moved and unpacked, the process is long and can make you pull your hair out. Naturally, the decision on where and how you should move requires extensive research and planning. After all, it is a life altering decision.
If you're thinking about moving from Texas to California and you have too much on your plate to think of, there's no need to fret. We've compiled a list of everything you might want answers to so that the process can become less taxing and you can move as smoothly as possible.
Factors To Consider Before Moving From TX to CA
Weather Conditions
For those of you who are moving to California for its warm and glorious weather, we assure you that you've got it correct. Even though both Texas and California are similar in their weather cycles, California undeniably has better summers and winters. Goes without saying that if you're moving from Texas, you're in luck because your transition won't be tough!
In the summers, average temperatures in California range from 67°F (19.4°C) to 97°F (36.1°C) depending on whether you move closer to the coast or the central parts. On the other hand, Texan summers are warmer and humid with average temperatures going as high as 93°F (33.9°C) to 101°F (38.3°C). So, if you're looking for cooler weather but don't want to throw out your summer clothing, California is the best place you can move to.
When it comes to winters, both Californian and Texan winters don't exhibit drastic differences so you can leave worrying about that aside. This of course will change if you plan to live closer to the mountains in California where the temperature drops drastically. While you move from Texas, you're moving away from its horrific thunderstorms, but California also has its own fair share of natural disasters like wildfires, earthquakes, and tsunamis.
In conclusion, there's nothing much you need to worry about when it comes to the weather when you move. We assure you that there won't be any difficulty getting used to it, with even the glorious sun shining on you without making you want to huff and puff.
See also: Sunniest Cities in the US
Cost of Living
This part is where your budgeting skills will need to be at their best. We're sure that you're well aware that the cost of living in Texas is way lower than that of the Golden State of California. So, if you've made the decision to move to California, you must consider the mounting costs that will accompany it in every possible field. An average salary of 70k is what most people earn for a comfortable living in California. Compare this to Texas, where 50k-60k is enough.
Let's start with housing costs. To give you a perspective:
Median value of homes in Texas (according to Zillow) – $220,034
Median value of homes in California (according to Zillow) – $609,757
As stated, this median home value can go as high as $1,304,885 if you live in cities like San Francisco and as low as $355,030 if you live in Sacramento. However, you might have noticed the glaring difference in the median home values of the two states.
Taxes, gas, food, entertainment, and other elements of cost of living tend to be 30-40% higher in California than the Lone Star State of Texas. Both income and sales taxes are exorbitant too. Unfortunately for those who are still finding their feet financially, counties and cities do have the right to add their own taxes, which raises how much you pay the state.
So, if you're planning on moving from Texas to California, you must be aware of these costs, since they will be a huge part of the lifestyle you choose to live in the Golden State.
See also: Best States to Live in the USA
Job Market
We know that Texas is a great place to be when it comes to job opportunities, especially for those in the sectors of finance, agriculture, and technology. But there's nothing to fret about if you plan to move to California, since the state has the same number of Fortune 500 companies as Texas. Moreover, California also has the world-renowned Silicon Valley. You might not be surprised to know that the state's economy is the largest in the United States with a GSP of $3.2 trillion in 2019.
To give you a perspective on what the annual income looks like:
Median Household Income in California (according to Niche) – $71,228
Median Household Income in Texas (according to Niche) – $59,570
When it comes to top-performing industries:
In Texas, you have Technology, Healthcare, Finance, and Retail.
In California, you have Tourism, Entertainment, Healthcare and Technology.
In conclusion, California is a job-friendly state with a large number of job opportunities in the state's cities. You can also feel better knowing that the extensive transportation system in the cities of the state makes it easier on the wallet if you have to commute to your jobs.
Transportation
If you consider transportation, you might already know that both Texas and California are similar. What we mean is that both states are notorious for transportation via cars. Owning a car is a must in most parts of California, where residents believe that traveling without one is next to impossible. On the other hand, you will find particular areas that don't require you to own a four-wheeler because of their local transportation systems. These include Santa Monica, Long Beach, Pasadena, and Los Angeles.
In Texas, you could take advantage of transport services like the:
TEXRail in the Dallas-Fort Worth area
Trinity Metro in the Dallas-Fort Worth area
Denton County Transportation Authority (DCTA) in Dallas-Fort Worth Area
Dallas Area Rapid Transit (DART) in Dallas-Fort Worth Area
Capital MetroRail in the Austin Area
Light rail lines in the Houston area
In California, you have the:
Metro Rail in Los Angeles
MUNI Metro in San Francisco
VTA in San Jose
RT Light Rail in Sacramento
And the ACE, BART, Caltrain, SMART services in the San Francisco Bay Area
You can be sure to find that California's transportation network is extremely extensive and dynamic, specifically the roadways. To add to this, the number of bus services, ferries and the rail is also ample in amount and well planned, which means that you don't have to worry about commuting if you're moving from Texas to California.
California's Strong Points
California's warm weather
A highly diverse population
Home to the best beaches and tourist spots in the country
Bustling metro areas
Home to 57 Fortune 500 companies
Home to several notable universities like Stanford University and California Institute of Technology (Caltech)
Best place for music and cinema lovers
The Top state in Technology and home to the Silicon Valley
Top Cities To Move To In California
1. San Francisco
When you think of California, one of the first places that come to mind is San Francisco. Not only is it the best place in California to live in, but it also ranks number 10 in USN's Real estate list on The Best Places to Live in 2020-21. Let us give you more wonderful news – San Francisco also has a very strong job market, and the median household income of the residents here falls over $70,000. The city also has an extensive transportation system and the world-renowned University of California, Berkeley.
Median value of homes sold – $1,385,625
Median rent for a one-bedroom apartment – $2,685
2. San Jose
If you're seeking a job in Silicon Valley, San Jose should be your residence as it's the capital of the Valley. Even though some neighborhoods in San Jose can be more expensive than San Francisco, it is undoubtedly the place to be if you want to be in the middle of bustling and happening tech space. Add to this the city's vibrant culture, food space, and great Taxi services, San Francisco has got you covered. If you're thinking of starting a family, you will be glad to know that the city has low crime rates and great schools.
Median value of homes sold – $1,104,081
Median rent for a one-bedroom apartment – $2,004
3. Sacramento
If you prefer to live in a place that's diverse, bustling, and has a great community, you must consider Sacramento. What makes the prospect of living here more attractive are the housing costs which are much cheaper than other major California cities. Add to this a lower cost of living and a higher employment rate, with average annual incomes above $70,000. If you love traveling, living in Sacramento comes with an added bonus – an opportunity to go on weekend trips to numerous locations like Napa, Apple Hill, Tahoe, and Yosemite. Sacramento also has its own international airport which means you don't have to travel all the way to San Francisco or LAX to board a flight.
Median value of homes sold – $387,439
Median rent for a one-bedroom apartment – $1,425.
4. Los Angeles
We can't talk of California without mentioning Los Angeles. One of the country's most bustling cities, Los Angeles is the second-highest state in the United States. As you might expect, this means that the state has an extensive transportation network, high diversity, a progressive and liberal population, and cultural and recreational spots galore. The city also has the world-famous University of California, Los Angeles, and is home to many great public and private schools.
Median value of homes sold – $794,935
Median rent of a one-bedroom apartment – $1,754
5. Danville
Danville has been ranked as the safest town in the Golden State for many years in a row. With a population of around 40,000, the town is a great place to raise a family boasting of large community parks, walking trails, ponds, dog parks, and highly rated schools. Unsurprisingly, living here will also grant you the feeling of living away from the city while still having access to urban spaces and facilities. When it comes to transportation, Danville is blessed geographically because it connects to various major cities via Interstate 680.
Median value of homes sold – $1,915,380
Median rent for a one-bedroom apartment- $2,700
See also: Best Places to Live in California | Top 10 Affordable Places to Live in California
Things To Take Care Of When You Have To Move To California
Give an explanation of the road to your new home in California and the number of floors while you're seeking an estimate from the movers.
As a rule of thumb, look at a minimum of 3 in-person quotes before you choose a mover for your move.
If you're planning to drive to California, be prepared for the heat in the summers and the cold in the winters. Texan climate can be tough and it's best to be prepared.
Your moving estimate should be derived from the weight of your belongings. Be careful that the estimate given is not based on the cubic feet of the truck.
Go through all your belongings carefully and take your time to downsize them. This step will help you start fresh and also reduce overall moving costs.
Texas to California Moving Costs
How and when you move is firstly dependent on the number of miles you have to cover with all your belongings. Texas and California are at a distance of 1,161 miles, and you can expect to spend anywhere between $4,000 to $8,000 on average on moving costs. You can cut these costs down by actually doing little bits by yourself. Take packing, for example, you can pack all the glassware, clothes, books, and other miscellaneous items that don't need too much care by yourself. This will cut some costs for you while also giving you the chance to go through everything you own.
To find the right mover, you will have to share details pertaining to the zip code of your current residence in Texas and your to-be future residence in California, and a complete inventory of your goods. Once you complete this step, you will receive estimates and you can choose to go with the one that suits you best. If you want to save time and extra hassle, you can hire traditional movers that will help you with everything from packing at your current place of residence to disassembling everything in your new home in California.
There are other things you need to keep in mind, such as taking essentials like toiletries and cooking utensils for your first few days in your new home till all your packages arrive. You must also ensure to make sleeping and food arrangements for you and your family for the initial days.
We have more – do not forget to discuss a time span within which your belongings will reach you. Since the move is a long-distance one, a hotchpotch of dates can cause a huge amount of unnecessary trouble for you. So, go with movers who can deliver your belongings in the time span you are comfortable with.
FAQs about Moving from Texas to California
Is it more expensive to live in California or Texas?
According to the analysis by Zillow, the median average value of the houses in Texas is 220,034. In case you weren't aware, this is relatively lower than that of California which has an average house value of around $609,757. Also, California has an income tax of around $2,149, which is highest in the country. Fortunately, the residents of Texas do not have to pay any state or personal income tax. In terms of utilities, Texas is around 281.8% cheaper compared to California and hence it's far more expensive to live in California than Texas.
See also: Most Affordable States to Move to
Why is California so expensive?
California is exceedingly rich with its tropical climate, exquisite beaches, tourist attractions and mineral deposits. So naturally, it is one of the most expensive states in the country. The economy of California is approximately $3.2 trillion GDP in the year 2019 because of the numerous flourishing cities like Santa Rosa, Los Gatos, Nevada city, etc. One of the reasons that makes California the most expensive is its housing price which on average is around $1.18 million, mainly because of its land use regulations. Apart from high expenses for healthcare, taxes and utilities, California is considered as the golden state with many celebrities residing there, which only adds to it being one of the most expensive states to live in.
Where is the cheapest and safest place to live in California?
Vacaville is 55 miles from San Francisco and is considered as 31% safer than the other cities in the U.S. If you want to buy a house, the average median cost would be around $354,600, whereas the monthly rent is around $1,750. The average median household income of a person living in Vacaville is around $77,807. You will find plenty of employment opportunities here as Vacaville is also home to several mining, quarrying and oil and gas extraction industries. All these factors combined make Vacaville the cheapest and safest place for you to live in California.
---
Conclusion
The idea of moving to the Golden State of California is tremendously appealing. At the end of the day, the decision depends on whether moving from Texas to California is beneficial for you and your family. If so, plan your move well in advance, since moving can be quite strenuous. Hire movers that can meet your needs and help you to the best of their ability. For this purpose, you can also count on us to help you pick the best long distance moving companies to help you with your move.
Also read: Moving from Texas to Colorado | Moving from Texas to Tennessee | Moving From Florida To California | Moving from Texas to Florida