Moving to San Jose | 2022 Cost of Living and Relocation Tips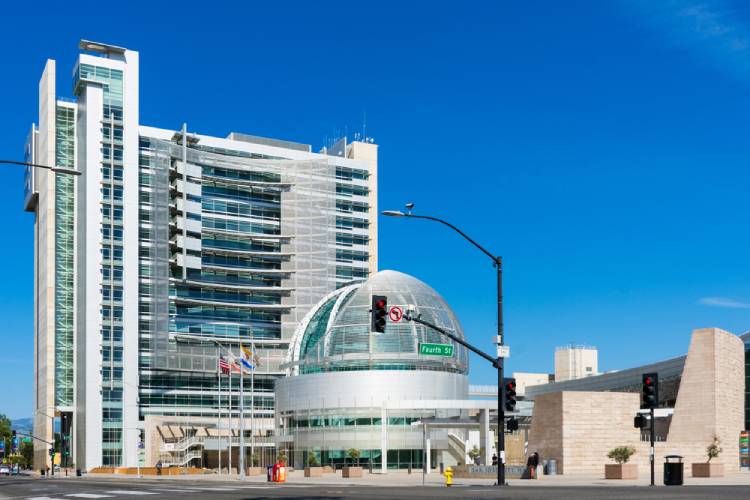 Google, Apple, Facebook, Cisco, eBay, and around 1.2 million residents, all call San Jose home. Several people tend to associate San Francisco with Silicon Valley. But the San Jose residents know that it is the bonafide Capital of Silicon Valley, being its cultural and tech anchor. It is located in Santa Clara county, and is the third-largest city in California. With high quality provisions for education and the scope of working for some of the world's biggest tech giants and Fortune 500 companies, San Jose holds a lot of promise. But with this comes the bitter aftertaste of reality – the expenses.
San Jose is one of the most expensive cities to live in in the USA, with a soaring cost of living. Naturally, the rental figures don't provide much solace either. Nonetheless, from an honest look at the transportation to the cost of living, we've left no stone unturned. Read on about what to consider when moving to San Jose.
Transportation In San Jose
Transportation in and around San Jose is constantly being upgraded to keep up with the area's growth. San Jose is less than 4 miles away from Silicon Valley's San Jose Mineta International Airport. It is also a 45-minute drive away from San Francisco, and with the proposed California bullet train project, it will be better connected than ever.
Altamont Corridor Express (ACE)
The Altamont Corridor Express, named for the Altamont Pass it runs through, is a commuter rail service in California. It connects the cities of Stockton and San Jose. The route has a travel time of a little over 2 hours, with 10 stops in between.
Caltrain
Caltrain is a rail service running from Gilroy to San Francisco, with a few stops in San Jose – College Park, San Jose Diridon, Tamien, Capitol and Blossom Hill. The stations along the Caltrain line are divided into zones, with different fares for each. College Park, San Jose Diridon and Tamien fall in Zone 4, while Capitol and Blossom Hill fall in zone 5. It also connects to San Francisco Airport.
Capitol Corridor
Capitol Corridor is an intercity passenger rail service, shuttling people between San Jose and the cities of Sacramento.
VTA (Valley Transportation Authority) Bus and Light Rail
The VTA is an independent special district that provides bus and rail services throughout Santa Clara County. It is the county's congestion management agency, responsible for countywide transportation planning.
BART (San Francisco Bay Area Rapid Transit)
While the BART system, managed by the VTA, is yet to venture deeply into South Clara county, plans and construction are well underway. A 6-station extension of the line will ensure connectivity to San Jose by means of a five-mile subway tunnel. This will run through downtown San Jose with a station here, as well as stations at 28th Street and Diridon Street. The Dirison station ensures connectivity to the Caltrain line. These stations are expected to be fully functional and servicing by 2026.
Apart from these, you also have Greyhound and MegaBus bus services to choose from. These, along with the local light-rail, help with intracity transit. You can walk around the city with ease, as well as ride a bicycle on the pavement. However, compared to other cities, say Philadelphia, you'll notice the inter-city transportation in San Jose is not as good. You'll be better off with a car in San Jose.
See also: California DMV Change of Address
Job Market In San Jose
San Jose is most synonymous with the tech industry. After all, bigwigs like eBay and Adobe have been headquartered here for a while now. These are accompanied by a slew of other companies, each offering some of the highest salaries to be earned. The attraction of job prospects is understandable; tech is an expanding industry with an insatiable demand for bright minds to keep the market going. Add to this the high salaries and prestige of being employed by a big company, and you have yourself economic stability like no other.
Manufacturing is another industry besides tech with ample job opportunities. The market is competitive, and positions are lapped up by young graduates from University of California and Stanford. It may be challenging for someone higher up on the age spectrum. Nevertheless, the unemployment rate is lower than the national average. Popular jobs in San Jose are those of an engineer – both software and mechanical. But let's not forget, there's a lot of other roles as well, such as marketing and finance. The average salary in San Jose is $100k.
See also: Largest U.S. Cities
Renting In San Jose
Renting a house in San Jose doesn't come easy. The median home value in San Jose has more than doubled over the last 10 years, crossing the $1 million mark. According to real estate marketplace Zillow, the median rent price for San Jose is $3,500 per month. As of January 2021, a one-bedroom unit goes for around $2,601 a month, while a three-bedroom is around $3,540.
Cost Of Living In San Jose
The cost of living in San Jose is a whopping 49% higher than the national average. The median list price of homes in San Jose is $950,000.
According to the National Association of Realtors, median sales prices of houses increased 10.7% from last year. It is currently at $1,350,000. Zillow places the home value in San Jose at $1,253,398.
You'll pay around $1.20 for a quart of milk, while a dozen large eggs will cost around $3.60 and bread, $2. A short doctors' visit will cost around $110. You'll spend around $100 each month on utilities like heating and gas. Of course, this depends heavily on which locality of San Jose you'll live in.
Providing an average, not taking into account the variations of different locations and salaries earned, a single person in San Jose will spend between $3,260 to $3,720 on monthly housing costs.
Neighborhoods In And Around San Jose
We've mentioned a few neighborhoods in and around San Jose so you can get an idea of the layout of the region. Several people commute from one locale to the other for their jobs, as affordability and prices vary across Silicon Valley. Keep that in mind and read up on the following popular neighborhoods that you could soon call home.
Willow Glen
With tree-lined streets and quaint 1920's architecture, Willow Glen is perhaps the most pleasing residential neighbourhood of San Jose. Lincoln Avenue is it's own little 'Downtown', complete with bookstores, boutiques, margarita bars and restaurants.
Annual Median Sales Price: $1,455,000
Median rent: $3,923 per month
Cambria
Located between Willow Glen and Los Gatos, the neighbourhood of Cambria is characterised by its breezy way of life. It is home to shopping centers and local markets, as well as spacious homes on big lots. It has the perfect township feel, complete with entertainment, good elementary schools and an active community.
Annual Median Sales Price: $1,300,000
Median rent: $4,200 per month
Cupertino
Home to Apple's headquarters, Cupertino is located west of San Jose. It is home to some excellent schools, some of which are the best public schools in California, which has attracted families to the area.
Annual Median Sales Price: $2,221,300
Median rent: $4,299 per month
Campbell
Campbell is more of a close neighbour to San Jose than a neighborhood itself. It attracts young professionals with its bustling community, easy commute access, and a trendy Downtown area. It also boasts a fun Sunday Farmer's Market, which is a great way to socialize with your peers!
Annual Median Sales Price: $1,450,000
Median rent: $3,625 per month
Also see: Top 5 Neighborhoods in San Jose for Singles and Young Professionals | Top Neighborhoods In San Jose For Families
FAQs about Moving to San Jose CA
What is middle class in San Jose?
As observed, the cost of living as well as the median income in San Jose, both are on the higher end of the spectrum. Keeping that in mind, an income anywhere between $70,000 – $200,000, is considered middle class in San Jose.
What are the bad areas of San Jose?
Taking into consideration factors like high crime rates, low median home value and low household income, RoadSnacks lists down Buena Vista, Fairgrounds, Downtown, East San Jose and North San Jose, as some of the unfavorable areas of San Jose.
Why San Jose is so expensive?
With a thriving economy, promising job market, scenic natural beauty and vibrant culture, San Jose has been popularly called home by many. But the housing supply has not caught up with the rising demand yet. And that's probably the reason why San Jose is among the most expensive cities to live in the US.
What is considered low income in San Jose CA?
While this would mainly depend on your family size, on an average, household income of less than $84,000 for a family of four, would be considered low income in San Jose. For a single individual, an income of less than $60,000 would be categorized as low income. According to the US Census Bureau, the median household income in San Jose is around $109,593.
Where should I live if I work in San Jose?
Though popular for a variety of reasons, San Jose seems to be a little infamous when it comes to traffic and commuting within the city. So, it is highly recommended if you can find a place to live that's closer to your work area. For instance, Downtown San Jose is a convenient area which is close to tech businesses, shops and entertainment options alike, saving you some efforts on transport. However, if you're looking for comparatively cheap neighborhoods to stay in San Jose, then Almaden Valley, Edenvale, Burbank and Rose Garden, are some of the more reasonably priced areas in the city.
---
Our Take On San Jose
To put it frankly, if you're headed to San Jose because you've been offered a job in one of the big tech companies in Silicon Valley, you'll find life a little easier. While rent and cost of living rates are soaring, you'll still rake in a salary by which you can manage and then some. The high cost of living and expensive utilities are not easy pills to swallow.
Depending on public transportation may not be your best bet, especially if you have to get to work on time. Several large companies are near light-rail stops, but we recommend taking a ride to see if the frequency and commute time work in your favour. You're definitely better off with a car in San Jose, but be warned, the traffic can get pretty gnarly.
The city is populous, currently the 10th most populated in the United States. But it is also vast, and streets can take on a deserted air. Nightlife sure exists, but it is mediocre, and the city lacks the vibrant culture and dynamism that so many other cities seem to boast.
But, it has some of the best weather in all of the United States, with over 300 days of sunshine in the year. Temperatures hit an average high of 77°F, and winters are cool but never snowy. Additionally, it has a range of cuisines to choose from, with Japantown ensuring there's Japanese food, and the large number of Vietnamese expats representing Vietnamese cuisine. San Jose has tons to do for outdoorsy people, and is a very safe city. However, unless you're rich enough to afford the frills, it may not be the best place to spend your retirement. It may seem too dependent on its techie vibe for some, but it just could be the perfect city to call home for you.
See also: Best Moving Companies in San Jose