Moving From Florida To California – Expert Tips & Advice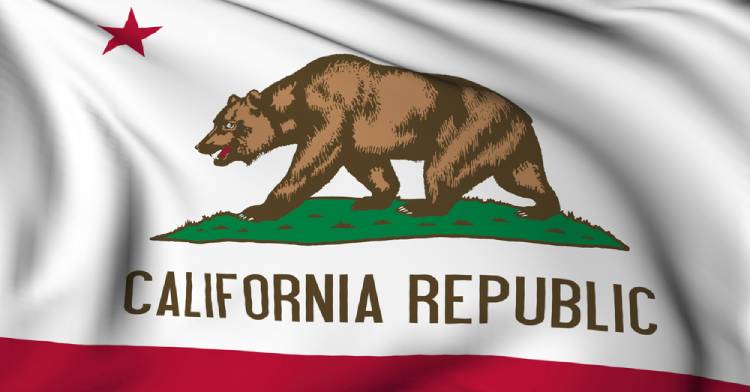 People move to a completely new state for different reasons. It may be for better job opportunities, a lower cost of living, or could be just for a change of space. If you live in the state of Florida and have been eyeing California for a while, you're looking at a place that is full of opportunities and advantages.
Hollywood, surfing, pristine beaches and a large economy are waiting for you back in California. But no matter how flashy these offerings look, moving should be a highly practical decision. You need to ask yourself questions like: Is California's cost of living high? How is the transportation? How much would you need to live in this place? We answer all these questions and more in this article on moving from Florida to California. Read on to know whether this is move is a smart one or not.
Factors To Consider Before Moving From Florida To California
Weather Conditions
It's no secret that the heat in Florida can sometimes get unbearable. And if you're tired of Florida's intense heat storms, then you're making the right decision by moving to California. Florida also has higher humidity than California, so by coming to California, you will find yourself sweating a lot less.
Here's the difference in temperature that you can expect during peak summers:
California in July – Average temperature falls in the range of 67°F to 84°F.
Florida in July – Average temperature falls in the range of 74°F to 91°F.
Winters in Florida are pretty dry as well as humid. They do not witness much rain, and they receive more hours of sunshine as well. On the other hand, California's winters are freezing and the state does receive a substantial amount of rain – around 3 inches at the most. Nevertheless, this marks a good transition from the winter chill to the intense summer heat.
Here's the difference in temperature that you can expect during peak winters:
California in January – Average temperature falls in the range of 39°F to 54°F.
Florida in January – Average temperature falls in the range of 56°F to 71°F.
Cost Of Living
It's important to compare your current state's cost of living with the state you're planning to move into. If you're planning to move from Florida to California, you should know that living in the Golden State is about 20% pricier than living in Florida. Real estate, high sales taxes, and gasoline are the main reasons why there's this huge gap.
Sales taxes in California shoot up to 10.75% in some counties, whereas the sales tax rates in Florida are at a maximum of 7.50%. This makes shopping in California expensive due to the high sales taxes imposed. Gasoline prices are another unit to consider when you're looking at the cost of living. A gallon of gasoline costs 32% higher in California than in Florida. Again, it's the high taxes imposed on gasoline to be blamed for this mode of pricing.
Buying A House
We did mention real estate being pricier in California as compared to Florida. Speaking in percentages, buying a house in California is 113% more expensive when compared to the rate in Florida. Look at the median home values to see the disparity of prices.
Median Home Value in Florida (According to Zillow): $348,732
Median Home Value in California (According to Zillow): $745,200
However, property taxes in California (0.73%) are much lesser compared to the property taxes in Florida (0.83%). That may be considered a small plus point, but it doesn't change the fact that you need to do some serious budgeting before buying a home in California.
Renting A House
Renting is the next feasible option if you're not buying a house for yourself. If you're comparing apartment rental prices between both states, you'll find that rent in California is 34% higher. The average rent a Californian pays is around $2,327 per month, while for the same time frame, a Floridian pays only around $1,730.
This disparity is caused by the classic story of the supply and demand of homes in California. Many people want to move there, but there aren't enough homes available. This is an important point to consider while you're researching the pros and cons of moving to California.
Utilities
When you compare the price of utilities between both the states, you'll find that Florida's utility prices are much lower – 14% lower to be precise. A Californian pays an average of $401 per month, with regard to utilities, whereas a Floridian pays around $344. Look at the monthly utility bill breakdown below and see the various domains in which Floria outshines California and vice-versa:
California: Electricity – $115
Gas – $55
Cable and Internet: $95
Water: $77
Sewer: $59
Florida: Electricity – $129
Gas – $39
Cable and Internet: $77
Water: $33
Sewer: $65
Job Market
When it comes to the economy, no doubt, both states have been generously contributing to the nation's net GDP. Agriculture, film and television, travel and tourism, tech, and the healthcare industry are just some of California's major contributors to its state economy. On the other hand, life sciences, aviation, manufacturing, and information technology have been Florida's major economic contributors.
However, Florida's unemployment rate stands at 4.4%, whereas the unemployment rate in California is 6.5%. This difference in percentages is because California has a larger population than Florida, which again rolls back to the classic case of supply and demand.
On the brighter side, if you score a lucrative job in California, you could be earning a lot more there than in Florida. Below are the median household incomes, so that you can see the disparity for yourselves:
Median Household Income In Florida: $55,660
Median Household Income In California: $75,235
Here are some of California's top employers that have been continuously generating revenue for the country:
Allied Universal
Kaiser Permanente
Wells Fargo
Dole Food Company
Universal Studios Hollywood
Medivation
Transportation
Getting around California is fairly easy because of its different modes of transportation. California has some of the nation's best state highways, connecting people to nearly all cities across the state. That's why people in California prefer driving since it's very convenient to get to your desired destination with ease.
If you're someone who likes the relative speed and convenience of flying, you'll be glad to know that there are 24 airports in total, in California. If you're traveling long distances, say from San Jose to San Francisco, then flying would be your best possible mode. Here are some of California's international commercial airports that you should know of:
Palm Springs International Airport
San Diego International Airport
Los Angeles International Airport
Sacramento International Airport
You can also travel across California by using its extensive rail network, as it's a great way of getting around the state if you're on a budget. Here is a list of some important networks you would need to be acquainted with before moving to beautiful California:
Pacific Surfliner: commutes passengers between San Diego, Santa Barbara, LA, and San Luis Obispo.
San Joaquins: stops at Oakland, Sacramento, Yosemite, and Bakersfield.
Capitol Corridor: travels to Oakland, Sacramento, San Jose, and Vallejo.
CalTrain: stops at San Francisco, Redwood City, Palo Alto, Sunnyvale, San Jose, etc.
BART: caters mainly to the San Francisco Bay area.
Metrolink: commutes between Los Angeles, Orange, Ventura.
COASTER: starts from Oceanside and travels to downtown San Diego.
Altamont Commuter Express: travels between San Jose and Stockton.
San Diego, Los Angeles, San Francisco, Sacramento, and San Jose have special light rail systems. You can use them to get around the state as well.
California has an extensive bus system as well. They're yet another cheap yet efficient way of traveling across the state as well. Here are some of the state's main bus transportation networks:
Greyhound Lines
CA Shuttle Bus
Lux Bus America
Megabus
California's Strong Points
California has a climate that's much more lenient than Florida.
California's public transportation system is efficient and has some of the country's widest extensive networks of state highways.
California's economy is ever booming and diverse.
Also See: California DMV Change of Address
Top Cities To Move To In California
Many people dream of living in this vibrant city because it has so much to offer. From historic streets to famous monuments such as Hearst Castle, you can say that this Californian city has an overwhelming vibe of its own. When it comes to the practicality of living in this bustling city, a resident of San Francisco earns way above the national average. This is because of its robust economy that has its tentacles in the tourism, biotechnical, and financial sectors. So, if you're looking for a place to pursue a career and earn a good living, come to San Francisco. She will take care of you!
Median Home Value: $1,047,800
Monthly Median Rent: $1,915
If you're planning to start a family in California, then come to the capital of Silicon Valley, also known as San Jose. You'll come across a variety of large tech campuses in the heart of San Jose's bustling city center, thus shedding light on how strong its tech hub is. This city is also close to the headquarters of technological giants such as Apple and Google. So, if you are looking out for jobs in these companies, you don't have to travel far. Also, many top-ranked schools such as Alpha Cindy Avitia High, and Piedmont Hills High reside in this city, thus sorting your child's education.
Median Home Value: $1,302,124
Monthly Median Rent: $2,250
Also See: Leaving San Jose? 5 Best Places to Move from San Jose
Visalia
Visalia is an ideal place if you want to have a more laid-back lifestyle. It's surrounded by several natural wonders such as the Sierra Nevada mountain range, Kings Canyon National Parks, and the list goes on. Despite being near such well-renowned attractions, the cost of living is much lower than in other cities in California. Due to that, Visalia's demographics have approximately 16% of those who are above 60 years, meaning that this city is economically friendly to retire in. Surrounding Visalia, you also have other cities like Fresno and Bakersfield just an hour's drive away. It's a city that is perfect to carve a home out of, be it with friends or family.
Median Home Value: $238,000
Monthly Median Rent: $950
Fresno
Fresno is not as large as many other cities in California, but it still sees a lot of people entering its territory. Fresno's name literally translates to 'ash tree' in Spanish and this is because of the beautiful lining of ash trees along the banks of the San Joaquin River. It's quaint, walkable, and its metro region is surrounded by Fresno's county farms. The best part of Fresno is that it has affordable real estate as it is below the national average. Even though other cities in California have cheaper houses, people move to Fresno to enjoy its gorgeous landscape and culture. From film festivals to car shows, this little part of California won't ever make you feel left out.
Median Home Value: $368,900
Monthly Median Rent: $1,000
We end the list with the city that makes dreams come true. LA is one of California's – let's go even bigger – one of America's most populous cities. Despite it being full of bustle and chaos, many people still choose to live under the skies of LA. And if you're a part of this population who enjoys such ambiance, then you can easily call this city your home. Where the job market is concerned, LA has a more of a 'creative economy' because of its many theaters, museums, and fashion sectors. Manufacturing and professional services also contribute to LA's booming economy.
Median Home Value: $527,820
Monthly Median Rent: $1,600
See Also: 10 Best Places to Live in California
Things To Take Care Of When You're Moving From Florida To California
Moving, especially long distances, is an expensive affair, but by doing certain things, you can save yourself quite an amount of money. For starters, always take quotes from at least three moving companies. Do not finalize on the first one that you find. By having a wide range of prices and services, you'll be able to better judge what's best for you.
Prepare an inventory of all the items that you've got to take. Preferably, do this at least 2-3 before your move to California. Organization and preparation are keys for a move to be successful, so don't overlook this part of the process, especially considering that you're going to be moving across states.
California is known for its high living expenses. Be it for housing, utilities, or groceries, you'll have to fork out a lot more than you had to in Florida.
Drug problem is a huge aspect of the state of California. Drugs are rampantly accessible and widely used by a large section of the Californian population.
It can be quite expensive to transport furniture long distances. Unless that piece of furniture has a huge sentimental value to you or is in mint condition, it's better to sell it off and use that money to finance your move. The same thing goes for other articles. Create a list of all the furniture that you're planning to throw and host a garage sale to sell them off. In that way, you would only need smaller trucks for transportation, in turn saving you a lot of money.
California is not very business-friendly, especially for start-ups.
If you take the I-40 W, you'll reach California within 40 hours. If you're planning to drive the distance, make sure that you're in a proper frame of mind before holding the steering wheel. Keep an emergency medical kit in the glove compartment just in case you need it along the way.
Always check the credibility of your moving company when you're researching them. Look up online forums, check reviews and make sure that they're registered and insured. There are many fraudulent moving companies out there, waiting to make a quick buck, and it's better to not lose your hard-earned money to them.
Also See: Top-rated Long Distance Moving Companies in the USA
Florida To California Moving Costs
Roughly, Florida is 2,737 miles from California and it's no doubt that it's going to be expensive. We estimate that this move will cost you anywhere between $3,700-$6,600. This price range should not be taken as the actual amount since many other factors such as size, time, and location of the move come into play as well.
However, you can move from Florida to California by either hiring a professional moving company, renting a truck, or acquiring a moving container(s). The former will do all the heavy work for you that includes packing, loading, unloading, unpacking, and in some services even junk removal. On the other hand, the latter two options are much cheaper, but all the heavy work will have to be done by you.
Here is a rough estimate of what you'll incur for a 3-bedroom move from Florida to California:
Professional Moving Company: $3,500-$6,400
Truck Rentals: $2,193-$3,160
Moving Container: $3,525-$5,300
Summing Up
All in all, California, with its booming economy, flashy streets, and vibrant entertainment culture, is an exciting place to live in. Sure, you have to keep up with its high cost of living, but that is easily manageable since the average household income is above the rest of what America earns. Also, remember that your trip from Florida to California is going to be hectic. Therefore, take your time to research moving companies that will not take your needs for granted before choosing one.
FAQs On Moving From Florida To California
What Are Some Best Cities In California To Live In?
Here are some of the best cities to live in California right now:
San Francisco
San Jose
Visalia
Fresno
Los Angeles
What Is California's Average Rent?
A Californian pays an average rent of $2,327 per month, which is 34% higher compared to Florida's rate. However, the Golden State's high household income balances the high rent prices out and makes it all worth it.
What Is California The Land Of?
California goes by many names. It's called the 'Land Of Milk and Honey', 'The Grape State', and 'The El Dorado State'.
Read Also: Moving from New York to California | Moving from Texas to California | Moving from Florida to New York |Top rated Moving Companies In Florida