Leaving San Jose? 5 Best Places to Move from San Jose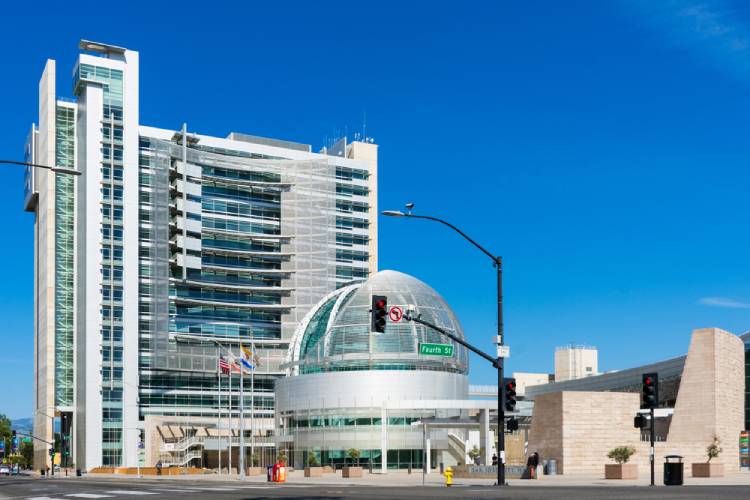 Even the thought of living in Silicon Valley's largest city sends a zap of electricity through one's body. After all, being part of the most sought-after place for tech giants is something you can take vanity in. Add to that the city's next to perfect weather that is best for all kinds of outdoor activities and a record-low crime rate – truly a definition of an ideal city!
But is it really that good a city? Flocks of people planning a move away from here think otherwise. A few reasons for that is the vicious traffic that seems to mess with even the most patient of minds. The lack of a happening nightlife makes it difficult for people to unwind after a long time and the high cost of living is the last straw for the many. So, if you count yourself among those people, then refer to the below list to know about the best places to move from San Jose.
5 Best Places To Move From San Jose
Fremont
Sacramento
San Diego
Austin, Texas
Phoenix, Arizona
Fremont
Once you are caught up in the hustle-bustle of a town, it is tough to enjoy even the simplest pleasures of life at times. Fortunately, there is a place called Fremont not too far from your San Jose that will restore your wide smile. Fremont, named the Happiest City in America by WalletHub, would undoubtedly relieve your stress should you choose to live here. The city has various neighborhoods that suit the requirements of all age groups. Though the cost of living is pretty high, the median income in Fremont makes it easier for you to settle and spend a decent lifestyle here.
There is no denying that Fremont is one of the most diverse cities in all of California. What isn't talked about enough is that the food scene here is equally diverse and scrumptious. You can have a taste of delicious Indian cuisines at the Chaat Bhavan, New India Bazaar, and Chatpatta Corner. Apart from this, the city is blessed with perfect weather conditions, which means there is no wrong time when it comes to enjoying the outdoors in Fremont. Finishing that biking goal you set for yourself or hiking on the trails, there are tons to do here and the weather complements it well.
Other exciting and engaging activities include a trip to the Mission Peak Regional Preserve, where you can literally spread your wings with hang-gliding. The one-of-a-kind experience at Niles Essanay Silent Film Festival is something that you cannot miss either. All in all, the city is an amazing place to call home whether you're moving in with your entire family or just your spouse.
Downsides: The cost of living certainly sees a spike in Fremont but you cannot put a price on the kind of amenities you will get here. With more people seeking the happy quotient this city offers, Fremont is getting densely populated by the minute.
Population: 251,007
Median Home Value: $1,570,000
Monthly Rent: $2,550
Median Household Income: $133,370
Unemployment Rate: 3.1%
Best Neighborhoods To Live In: Ardenwood, Glenmoor, Irvington, and Downtown.
Also read: The 10 Happiest Cities in the U.S. to Move to
Sacramento
One of the most underrated cities in the whole of California is this amazing place called Sacramento. What's special about it is that you get almost all the amenities of an upscale town like San Jose at almost half of what you'd pay there. That is one sweet deal! Another unique yet important feature is that while all the other major cities are densely populated by humans, Sacramento has a rather dense population of trees.
Sacramento is known for being a hub for outdoor recreational activities. You can enjoy water-related activities like fishing, boating, and rafting in the American-River Parkland. You also get the chance to soak in the natural beauty of the mountains sitting right here in Sacramento. Moving from sight-seeing, the work culture and the job market here is also something that appeals to a lot of people especially the ones looking for employment in the government sector. Being the state capital, Sacramento is bound to have a major workforce in the government field. So, if affordability and a secure job market are the dealbreakers for you, then there is no place you'd rather be than Sacramento.
Also, if you are environmentally conscious and have a tendency to inculcate practices in that regard, you'll be delighted to live in Sacramento. It is an environmentally friendly city and expects its residents to imbibe similar values and make changes in their lifestyles accordingly.
Downsides: The crime rate in the city falls on the higher side of the spectrum which might be a cause for concern especially if you are moving in with your kids. Another downside that often comes to light is the city's battle with infections. The major reason is the pollen that flies around in the air because of the extensive tree plantation here.
Population: 531,300
Median Home Value: $502,245
Monthly Rent: $1,800
Median Household Income: $62,350
Unemployment Rate: 4.70%
Best Neighborhoods To Live In: Boulevard Park, Land Park, Downtown, and Curtis Park
Also read: California DMV Change Of Address
San Diego
What better than moving to America's finest city? You heard it right, San Diego has been ranked as the country's finest city and it has the vibes to back that up. This Southern California city has miles of white-sand beaches that will literally sweep you off your feet. Add the perpetual sunshine and it makes for the perfect luxury recipe.
If you have been procrastinating about working out, San Diego won't accept that excuse. The city takes health very seriously which is why you will find a plethora of activities like biking or any athletic pursuits. Plus, being surrounded by fitness enthusiasts is nothing short of a blessing really. On your cheat days, you can devour some of the best Mexican dishes this city has to offer thanks to its numerous restaurants and local food joints.
If chugging a beer is a flex in your dictionary, San Diego's local breweries will give you that stage to showcase your skills. The beer culture here is so hip that the city has some of the best breweries in the world! Not just the shiny bravado of this city, the important aspects of a decent living, the schooling systems, economy, and weather conditions are also top-notch!
Downsides: Since the city is not that big on public transportation, you will need to have a car to move around. This also means that San Diego is prone to pretty bad traffic conditions.
Population: 1,429,670
Median Home Value: $969,610
Monthly Rent: $2,775
Median Household Income: $79,680
Unemployment Rate: 3.90%
Best Neighborhoods To Live In: North Park, La Jolla, Hillcrest, and Pacific Beach
Also See: Best Moving Companies In California
Austin, Texas
Saying goodbye to the California state is not going to be easy. But for what it's worth, a certain city named Austin in Texas can surely alleviate the pain a little. The Live Music Capital of the world will set the tone for your life in Texas and spoiler alert – it is going to be a memorable one.
Right off the bat, the no-state income tax policy in Austin takes away almost all your worries. You have enough money to spend on the items you want to and the housing costs as compared to San Jose are also less expensive. So, one thing is for sure, your wallet is going to sing praises of you for quite a long time. While we are on the subject of finances, the economy in Austin is also one of the reasons people desire a move here. Keeping up with the times, the advanced tech industry helps the city's economy the most. This is why you will find a lot of millennials looking for a new abode in the Texas capital city. Tesla, owned by the very own Elon Musk also has its headquarters situated right here in Austin!
With the city's efforts to be at par with the rest of the world, the schooling systems in Austin act as the backbone. The quality of education offered in the schools and universities here is well above the national average.
Downsides: If the city has a reputation for being great at a lot of things, then having a good public transportation system is not one of them yet. However, there are efforts being taken by the city to provide better access and commute options to the residents. Contrary to San Jose, you will not find pleasant weather conditions all year round in Austin. The Texas heat can seriously test you at times.
Population: 1,028,240
Median Home Value: $676,100
Monthly Rent: $1,700
Median Household Income: $71,590
Unemployment Rate: 3.20%
Best Neighborhoods To Live In: Rosewood, Downtown Austin, Barton Hills, and Allandale.
Also read: Moving From California To Texas | Moving to Austin
Phoenix, Arizona
About 710 miles away from San Jose lies a beautiful city called Phoenix. Just like the namesake bird which is associated with the sun, the city gets ample sunshine all year round. The lively arts district here is definitely going to lift your spirits with its unparalleled creativity. The amazing neighborhoods here that are suitable for all age groups, only goes to show just how welcoming this city is.
If you have a knack of hitting it out of the park, try your hand at the golf courses in Phoenix Links. Even if you don't nail a hole-in-one, the lavish greenery here topped with cool refreshments are sure to calm your mind. Phoenix is also known for having some of the most popular teams across many sporting events. From Arizona Coyotes in the NHL to Phoenix Suns in the NBA, you will find a sizable following for each.
Go local and unravel the hidden gems of the cultural scene in this city. Don't be fooled by the local and traditional looks of it as the city has a bustling nightlife that checks all the boxes of a party animal. Last but definitely the most important aspect of living in this city is the affordability. Moving from San Jose to Phoenix will slash your expenses to almost half!
Downsides: The city is not called Valley of the Sun for nothing. With average temperatures touching the 100°F mark, you might want to get back together with your long-lost friend, sunscreen. Another downside to living in Phoenix is that it ranks a little low when it comes to the average income. Though the relatively low housing costs won't make your life much more difficult.
Population: 1,759,960
Median Home Value: $413,500
Monthly Rent: $1,555
Median Household Income: $57,470
Unemployment Rate: 3.30%
Best Neighborhoods To Live In: Downtown Phoenix, Arcadia, Deer Valley, and North Mountain.
Conclusion:
Maybe the largest city in California doesn't fit your description of the desired home anymore and that's completely okay. The end of one journey is bound to make way for many new ones and the above list of places will surely help you make an informed decision.
FAQs On 5 Best Places To Move From San Jose
Is San Jose Expensive To Live In?
It shouldn't come as a surprise that a Bay Area city is going to see you splurge quite a bit of money. The case at hand, San Jose, ranks among the most expensive cities in the entire nation as the cost of living is nearly 110% higher than the national average.
Why Are Houses So Expensive In San Jose?
The ever so growing economy and increasing population certainly increase the demand for houses and hence the real estate prices tend to reach the 1 million dollars mark frequently.
Is San Jose Or San Diego More Expensive?
If we compare the two cities, San Jose is 34% more expensive than San Diego. The main reason behind such a difference is the legendarily high house prices in San Jose.
See Also: National Moving Companies