8 Largest Cities in California to Move to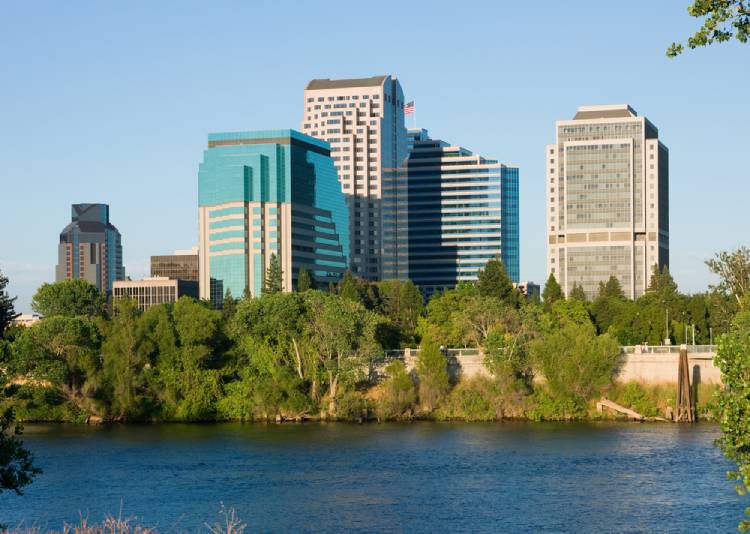 When one thinks of the U.S.A., they are most likely to think of the state of California as not only is it the most populous state in the country but it is also the most popular one because of its vibrant cities. Any state becomes unforgettable because of all the things its cities offer and the Golden State has practically everything when it comes to its cities. California is made of some of the most fun, bustling, and historically rich cities that not only make it unforgettable but also attract a huge and diverse crowd to the state all the time.
If you are planning to move to the Golden State, you're most likely to be golden because the cities will certainly spoil you with opportunities, entertainment, vibes, and food. However, keep in mind that they will also be densely populated with high costs of living. The state of California has some of the most populated cities in the entire country and while the crowd can be scary it can also be a medium for more growth and opportunities which explains why the state has one of the strongest job markets and a high median household income of $80,440.
Here are some of the largest cities in California so you can decide whether or not they work for you or if they're something you'd like to skip altogether:
It's not a lost fact that the city of Los Angeles is one of the most popular cities in the United States. In fact, this popularity is not just limited to the United States but the City of Angels is a dream city for many artists because it is home to Hollywood and promises a life that many only dare to dream of. It is the most populous city in the state of California and the second-largest city in America. The diversity and vibrant vibe of the city just adds to its overall charm and other than the biggest entertainment industry, the City of Angels is also home to one of the biggest service and finance sectors strengthening its roots.
As long as you navigate through the incessant traffic and manage to reach somewhere, you will never run out of things to do in this mystical city, and let's not overlook the fact that it literally is heavenly with its natural landscapes, breathtaking beaches, and year-round pleasant weather. Just be safe in the city as it is also big on crimes and cost of living alike. Keep in mind that living in this dream city will cost you 43% higher than the national average in terms of living expenses. If money is not a big concern for you, the sky's the limit in Los Angeles.
Population: 3,985,516
Median Home Value: $944,651
Monthly Median Rent: $2,661
In order to attract the ever-fleeting crowd, a city has to have a huge and consistent appeal and the city of San Diego has that going on for it with its numerous art galleries, artist studios, museums, gardens, beaches, and warm climate. As you must've guessed already, San Diego is home to many artists so you will find a robust and diverse community in this bustling city that oozes creativity and fun. San Diego has popular attractions like the San Diego Zoo, San Diego Zoo Safari Park, and SeaWorld San Diego to name a few. One big perk of living in San Diego is that while you get a slice of the big city life, you are also playing it safe because America's Finest City is comparatively a lot safer with a bustling job market providing affordable neighborhoods and lip-smacking food.
A high population doesn't always necessarily mean a high crime rate and San Diego is an example of that. The city of San Diego isn't too dangerous as compared to Los Angeles and has a crime rate that is 15% lower than the national average (34% safer than all the cities in America). In San Diego, you will be spoiled by the humble tacos which are the most loved food by the residents.
You will encounter primarily a young crowd and working professionals in the city because its economy is fueled by the border, U.S. military bases, technology, and tourism, which are the areas that typically attract young professionals. At $108,864, the average household income in San Diego is also on the higher end of the spectrum, with a poverty rate of 12.84%.
Population: 1,429,653
Median Home Value: $944,228
Monthly Median Rent: $2,756
As we said, each city in the Golden State has its own distinctive quality that makes it stand out. The city of San Jose being a technology hub is the reason behind its ever-growing population but that's not all. Other than being the technology capital with a huge job market, the city of San Jose is adorned by the gorgeous Rolling Hills and is also considered safe. You will find yourself in constant awe of the beauty of the city, stunning hiking trails, and let's not forget the wonderfully pleasing weather conditions. But this city in the Golden State will not be too amicable in terms of real estate as it is known for the most expensive housing options in the entire United States. The cost of living is high in the city but so are the job opportunities. The average household income in San Jose is $142,635 (higher than the national average), with a poverty rate of 8.72%.
San Jose has many landmarks and important buildings and Winchester Mystery House is one such landmark spot that is known for its multiple flower gardens. The capital of Silicon Valley is also home to many famous and well-maintained parks which attract people from all over the world, Alum Rock Park is one such example of the oldest and most adored park in the city. Though San Jose doesn't have the most happening nightlife, it makes up for it with its food, especially known for the oldest Japantown in the country, which is located on Jackson Street where not only do you get the most authentic Japanese food but you can also witness the wonderful Japanese culture.
Population: 1,003,120
Median Home Value: $1,444,420
Monthly Median Rent: $2,754
Also See: 5 Best Places to Move from San Jose
The Golden Gate after which the state of California got its nickname is located in the city of San Francisco which, in itself, attests to its importance in the state of California. If you are a foodie, San Francisco is going to be your paradise because it is known for its restaurants and culinary trends. You are most likely to experience unique dishes and regional foods such as abalone, Dungeness crab, sand dabs, bay shrimp, and crusty sourdough French bread.
Just like many cities in the Golden State, you will be surrounded by nature in the city of San Francisco. But not just that, the city also has colorful homes, artsy vibrant markets, and many stunning trekking trails. San Francisco also has great museums and amazing outdoor activities so you will always have something to do in the ever-pleasant weather. Keep in mind that San Francisco is not a cheap city to live in and the cost of living here is one of the highest in the U.S.A. but the income options are varied and it is promising in terms of salaries. The average household income in San Francisco is $160,396 with a poverty rate of 10.34%. Burglaries are common in the city so we would advise you to be careful.
Population: 884,108
Median Home Value: $1,579,001
Monthly Median Rent: $3,230
Fresno
Wine and good time not only has a ring to it but it should be considered a fact in the city of Fresno. Fresno is big on its red wine so, if you're a lover of good wine, we are hoping that you'll have a great time here. There are many things going right in Fresno but let's start with its diversity. It is one of the most diverse cities in the state of California where you will find a significant Hmong and Indian population.
Not just that, in spite of being one of the most populous cities in the state, it is one of the safest cities to live in with one of the lowest crime rates in the whole of California. Fresno is also one of the most affordable cities to live in so if you were sweating looking at the real estate prices so far, here is a breeze of relief for you.
The city can be regarded as an underrated gem often overshadowed by the glamor of LA and the agricultural prowess of San Francisco. The city of Fresco also has an unmatchable dining scene, flourishing businesses, and friendly people. The average household income in Fresno is $69,880 with a poverty rate of 25.18%, agriculture being the top industry. Just be aware of the heat and air pollution in the city and you should be having a gala time here.
Population: 539,862
Median Home Value: $359,516
Monthly Median Rent: $1,427
Sacramento
The state capital of California, the city of Sacramento is a blend of many things finely tuned. Known as America's 'Farm-to-Fork', Sacramento has 40 local farmers' markets filled with local finds. You will not get tired of exploring the city of Sacramento – especially of trying their delicious food and local produce. Sacramento carries history and you can witness that in their wooden sidewalks and wagon rides. There are various museums located in Old Sacramento.
The city of Sacramento has gorgeous wide, clean downtown streets, adorned by beautiful mountains, and hospitable people while also being safe which makes it a perfect place to raise a family. The mild climate and a booming job market also add to the overall livability of the state capital. There is no job scarcity here, what with a variety of key industries such as clean energy, agribusiness, manufacturing, entertainment, technology, healthcare, and a strong housing market providing high-paying jobs. The average household income in Sacramento is $83,189 with a poverty rate of 16.57%.
Population: 531286
Median Home Value: $494,278
Monthly Median Rent: $1,792
Also Read: Top 5 Neighborhoods in Sacramento for Families | Best Neighborhoods In Sacramento For Singles and Young Professionals
Long Beach
If you prefer a small-town vibe with modern-day facilities, Long Beach might be the city for you to move to. Known for its urban waterfront attractions like the Queen Mary and the Aquarium of the Pacific, the city of Long Beach has, of course, beautiful beaches and is also known as 'LBC'. Long Beach is a coastal city that offers a diverse environment, friendly and distinctive neighborhoods, a vibrant shopping and dining scene, exciting nightlife, and a plethora of indoor and outdoor activities.
Like many big cities on the list, Long Beach also has a pretty high cost of living. In fact, Long Beach, in particular, is known to be 43% higher than the national average. The crime rate is also high in the city. One of Long Beach's strong points is its sturdy educational system which has some of the best schools in the state with the local school system being among the top employers in the city. The average household income in Long Beach is $86,806 with a poverty rate of 16.83%, but finding a job can be a bit tricky so we would suggest you first secure a job and relocate afterward.
Population: 452,918
Median Home Value: $795,052
Monthly Median Rent: $2530
Also See: 5 Best Neighborhoods in Long Beach for Families
Oakland
If you are a fan of Victorian architecture, you will be delighted to live in the city of Oakland. Other than being among the top ten largest cities in the Golden State, the beautiful city of Oakland also features restored Victorian architecture and boutiques. The Oakland Museum of California is located in the city where you can witness state history, nature, and art, all at once. In Uptown, you will encounter the Art Deco Fox, the Paramount theaters, aesthetic restaurants, bustling bars, and artsy galleries.
Oakland has beautiful weather and is a culturally diverse city located in the East Bay region of the San Francisco Bay Area. The city has been recognized as a prominent trade center, thus renowned for business which contributes majorly to the city's economy and high median income. Oakland, like almost every other city on our list, has a high cost of living but it also offers you plenty of career opportunities.
The average household income in Oakland is $108,297 with a poverty rate of 16.74%. Oakland has high crime rates so we would suggest you take the necessary precautions. However, it has great public transportation in order to help with the safety aspect. Lastly, if you love sports, living in Oakland will get much easier and more fun because the residents of Oakland are big on sports, especially baseball.
Population: 444,957
Median Home Value: $984,377
Monthly Median Rent: $2,772
Also See: Best Neighborhoods in Oakland for Families
Summing Up
To sum up, shifting to California will be a great move for you as long as you are prepared to spend hours stuck in traffic and do not mind an active crowd. Sure, the Golden State has some of the most populous and largest cities but it also can offer you solitude and peace with its quite laid-back neighborhoods, if that's what you prefer. A big city can certainly open many doors of opportunities for you as long as you have your comfortable shoes and positive drive. We hope that this article has helped you understand Californian cities better and what makes them work for you. Always research well before finalizing a place and the rest will fall into place automatically.
See also: 10 Best Places to Live in California | 10 Most Affordable Places to Live in California
FAQs On Largest Cities In California
What City In California Has The Highest Black Population?
California is a diverse state, hence home to many races, including a large Black population. Black or African American is the fourth-most commonly reported racial group in California, comprising 6.1% (2,252,129) of the state's population. Emeryville, California is the city with the highest Black population. According to ZipAtlas, 52.59% of the population of the city consists of Black or African American residents.
What Is The Smallest Town In California?
The state of California is made of some of the largest cities. At the same time, there are many small towns and cities with barely any population. Amador City is one of the smallest municipalities in the state of California with a population of merely 200 people. It is also the smallest by land area at 0.31 square miles.
Why Is California So Densely Populated?
Generally, the population growth results from two factors, the first being the natural increase – the excess of births over deaths – and this factor, by itself, is a big contributing factor to California's population growth of about 1.1% annually. The second is net migration, the excess of people moving into the state over people leaving the state, and let's be honest, California is a dream state for many and is insanely popular so it naturally attracts the crowd.
See also: Cheap Movers: Top 10 Affordable Moving Companies In The USA | Best Moving Companies In California | 5 Best Neighborhoods in Fresno for Families