Best Moving Companies In California


VanLines Inc
Secure Storage
Easy Booking Process
Fully Trained Employees
GET QUOTE

Colonial Van Lines
Storage Services
Long-Distance Moves
Corporate Relocations
GET QUOTE

Moving APT
Vetting Process
Award-Winning
Available Nationwide
GET QUOTE
Our Take
Price
Rating
Minimum Shipment Size
Storage
Booking Deposit
Cancellation Policy
Quoting Options
Discounts

Best Overall Value


GET QUOTE

2+ bedrooms




Free 30 Days




10%

Free up to 72 Hrs

Phone / FaceTime / Text

Senior / Same day Booking

Best Industry Reputation


GET QUOTE

1+ bedrooms




30 Days




20%

Free up to 72 hrs

Phone / Facetime

Seniors Discount

Best Customer Service


GET QUOTE

1+ bedrooms







Free up to 72 hrs

Phone / Virtual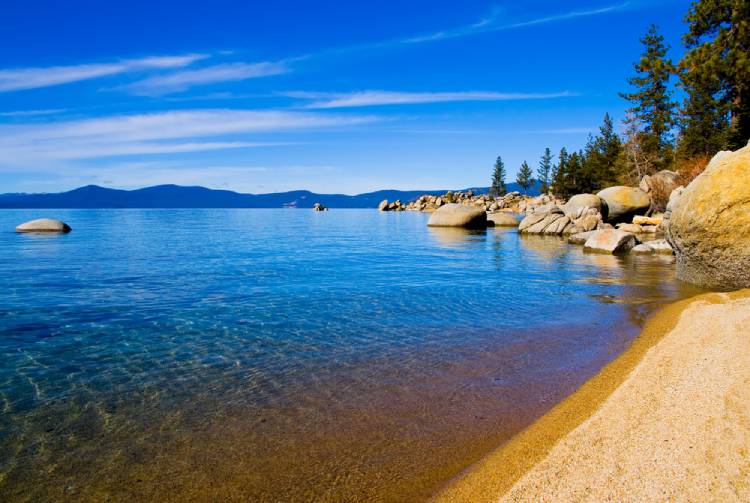 People relocate to the 'Golden State' for many reasons, be it for the beaches, redwood forests, or job opportunities in the tech valley. Regardless of the reasons for moving, we know that relocation is a long process and is both stressful and time-consuming in every way. Whether it's a local move or an international one, packing up your life's worth of belongings and moving across states or countries isn't a small task and requires all hands on deck!
But relocation doesn't necessarily have to be stressful or an unwanted process to go through for a new start. It can be easy, breezy, and hassle-free with the right help and expertise. Yes, you know what we're talking about…moving companies! Moving companies are an obvious addition to your relocation but it's imperative to make a sound choice of the company you wish to get your services from. This is because the right company often means a stress-free and comfortable move. Hence, we bring you a list of some of the best moving companies in California, so that you can find the right fit for yourself and have a great move!
7 Top-Rated Moving Companies In California
Pure Moving Company
California Loyal Movers
Shannon Moving And Storage
Trek Movers
Good Neighbors Moving Company
NorthStar Moving Company
Man With A Truck Movers And Packers
1. Pure Moving Company
Pure Moving Company is a local moving company that has grown substantially in the past few years. With a loyal customer base and great reviews, this company is a definite topper in our list! Pure Moving Company follows the ideals of pure quality, pure pricing, and pure pleasure principle, to provide their customers with a quality moving experience, transparent pricing, and great relocation all together.
Their services include local residential moves, commercial services as well as long distance moving services. The company provides razor-sharp estimates and no surprise price hikes on moving day. Their rates tend to be all-inclusive and are quite budget-friendly. They also offer storage services and one-day delivery in case of long distance moves. Pure Moving Company believes that moving shouldn't be a stressful process but rather a great start to a fun journey!
Pure Moving Company Contact Details
Email: info@puremovers.com
Contact Number: 888-614-0871
Address: 1601 N Gower St Ste 205, Los Angeles, CA 90028
Operational Hours: Monday to Friday, 8:00 am – 6:00 pm | Saturday and Sunday, 8:00 am – 5:00 pm
Website: puremovers.com
Pure Moving Company Reviews
Google Reviews: 4.9/5
Yelp: 5/5
Angi: 4.8/5
2. California Loyal Movers
The California Loyal Movers are a family-owned local moving and packing company that has had years of experience in the moving industry. They provide both local and long distance moving services, as well as commercial moving services. They also provide packing, loading, and unloading services. With their well-trained professionals, your move will be a safe and comfortable experience.
As their name suggests, they pride themselves on providing the best customer service. Whether you are shifting offices, shops, or your home to a different spot in California or other states, they provide great services for hassle-free moving. The company understands your moving requirements and tailors its services to meet your needs! They're a customer-loyal company with affordable prices and safe, secure, and on-time services.
California Loyal Movers Contact Details
Email: sales@californialoyalmovers.com
Contact Number: 888-768-2224/ 650-494-1990
Address: 999 Commercial Street Suite 206 Palo Alto, CA 94303
Operational Hours: Monday to Friday, 9:00 am – 6:00 pm | Saturday 9:00 am – 5:00 pm | Sunday, 9:00 am – 2:00 pm
Website: californialoyalmovers.com
California Loyal Movers Reviews
Google Reviews: 5/5
Yelp: 5/5
3. Shannon Moving And Storage
Shannon Moving and Storage is a San Francisco-based moving company that has worked on residential moves, office moves, home staging, and much more for decades. Right from the first address to the destination, whatever packing or moving needs are required, they've got you covered! With over 20 years of experience within the industry, the company movers are prepared for any and every unexpected hiccup that might crop up.
They provide packing and antique wrapping services, moving services as well as unpacking services once you reach your destination. They also provide safe and secure storage spaces in San Francisco and offer some of the lowest rates for storage facilities. Their full residential service includes wardrobe boxes, speed packs, tools, and moving equipment, so you're relocation can be absolutely worry-free!
Shannon Moving And Storage Contact Details
Email: info@shannonmoving.com
Contact Number: 415-866-4424
Address: 1569 Custer Avenue, San Francisco, CA 94124
Operational Hours: Monday to Friday, 7:30 am – 6:00 pm | Saturday, 7:30 am – 2:30 pm
Website: shannonmoving.com
Shannon Moving And Storage Reviews
Google Reviews: 4.8/5
Yelp: 5/5
4. Trek Movers
Family-owned and operated, Trek Movers is a full-service moving company that operates across California. They provide affordable local moving services across all major counties in California. They also offer well-organized long distance moving services all around the U.S. and Canada. No place is too close or far for them! Their services include local moving, long distance moving, commercial moving as well as cross-country moving.
Their moving services cover packing materials, blankets, plastics, moving equipment, and furniture assembly services, all of which are accounted for within their estimation. They're upfront and transparent about their prices, and last-minute fee surprises are a big NO for them. Their movers are well-trained and are customer-oriented from beginning till the end. They make sure that they deliver their services on time and at all locations.
Trek Movers Contact Details
Email: contact@trekmovers.com
Contact Number: 800-298-0044
Address: 1049 Havenhurst Dr #35, West Hollywood, CA 90046
Operational Hours: Monday to Sunday, 8:00 am – 6:00 pm
Website: trekmovers.com
Trek Movers Reviews
Google Reviews: 4.9/5
Yelp: 5/5
5. Good Neighbors Moving Company
Good Neighbors Moving Company is a well-known and reliable local moving company that provides its services throughout and across Los Angeles county. Whether you're moving offices or your home, locally or long distance, Good Neighbors Moving Company has you covered! They have great customer feedback and reviews and their clientele choose them over and over again. If that doesn't scream great service, then what does?
They offer a wide range of moving services; local moving, long distance moving, residential moving, commercial moving, and White Glove services. Apart from these, they also provide other services like storage, packing and moving, senior relocation services, antiques, and fine art services as well. They're quite budget-friendly and give flexible rates, but their services remain top-tier. After all, as their name suggests, they're your friendly next-door neighbors that make your moving process seamless and efficient.
Good Neighbors Moving Company Contact Details
Email: matt@goodneighborsmoving.com
Contact Number: 323-828 0555/ 949-771-1722
Address: 4361 Valley Blvd, Los Angeles, CA 90032/ 555 Anton Blvd # 150, Costa Mesa, CA 92626
Operational Hours: Monday to Sunday, 9:00 am – 6:30 pm
Website: goodneighborsmoving.com
Good Neighbors Moving Company Reviews
Google Reviews: 4.9/5
Yelp: 4.5/5
Angi: 4.7/5
The NorthStar Moving Company has been in business for over two decades and provides an expansive variety of services for its customers. Right from local, long distance, international and commercial moves to celebrity and production moves, they have it all! They also offer both personal and commercial storage services with detailed itemized inventory, extra storage space if required, and storage access.
Furthermore, they provide services like packing and unpacking, special arts, and piano moving, and also cater to boxes and supply needs. Some of their other novelty services include luxury packages that deal with family care, pet care, vehicle care, and home organization. NorthStar Moving isn't just about relocating but also about setting up your new abode!
NorthStar Moving Company Contact Details
Email: info@NorthStarMoving.com
Contact Number: 800-275-7767
Address: 19401 Business Center Dr, Northridge, CA 91324
Operational Hours: Monday to Friday, 7:00 am – 8:00 pm | Saturday and Sunday, 8:00 am to 6:00 pm
Website: northstarmoving.com
NorthStar Moving Company Reviews
Google Reviews: 4.9/5
Yelp: 4.5/5
Angi: 4.7/5
7. Man With A Truck Movers And Packers
Man With a Truck Moving is a local Los Angeles moving and delivery company that specializes in small, medium, and large apartment moves. They also cover long distance moves within all of California. They cover commercial and residential moves too, including multiple-unit residences, high-end gated communities, and large moving operations.
They're known for their upfront and extremely clear estimation rates and do not hike up their prices last minute. The company frowns upon the idea of hidden charges and believes firmly in being transparent with their customers. They're flexible and have many affordable plans. And the best part is that they do not charge extra for stairs or supplies and tend to be pretty inclusive in terms of their services too.
Man With A Truck Movers And Packers Contact Details
Email: info@manwithatruckmoving.com
Contact Number: 800-486-0190/ 310-925-7859
Address: 4081 McLaughlin Ave, Los Angeles, CA 90066
Operational Hours: Monday to Sunday, 9:30 am – 6:00 pm
Website: manwithatruckmoving.com
Man With A Truck Movers And Packers Reviews
Google Reviews: 4.9/5
Yelp: 5/5
Things To Keep In Mind When Choosing A Moving Company
Make sure that the moving company is licensed and insured. There have been widespread complaints of moving scams, so make sure that the company you hire is as legitimate as they come. If possible, you should consider visiting the company. Check out whether their trucks are labeled clearly. If paying a visit isn't possible, then you can cross-reference the company details from state-licensed websites. For example, you can cross-check the company's motor carrier license information on the Federal Motor Carrier Safety Administration SaferSys Website by putting in the DOT number the company has provided you with. Also, make sure to check if the company has the proper authorization for interstate moves.
For long distance moves, make sure to get moving or relocation insurance for your belongings. You may already have insurance for them, but there's a possibility that it may be renters or homeowners insurance. This means that while your belongings are insured for when they're at home, it doesn't extend to when you're moving or on the road. You can also ask your movers to pack your belongings to ensure coverage for your broken items.
When you finalize a suitable moving company for the move, they'll provide you with a legal contract. Make sure to read it carefully and understand everything that the contract entails. Also, ensure to keep a copy of the contract for yourself, if something were to go wrong.
Before you sign the contract, be sure to ask questions and clarify any doubts that you might have regarding the contract with your mover. Ensure that the contract covers rates and charges, the mover's liability for your possessions, dates for pickup and delivery, and claims protection. Take your time to read through the contract and don't worry about making your mover wait. As previously stated, moving scams are not uncommon these days, so you might want to make sure that all doubts regarding the contract are clarified right away. You surely don't want your belongings taken hostage or be forced to pay extra charges.
Conclusion
We understand how daunting a new move can be. With many things to plan for and lots of organization to do, it can be difficult to take time out specifically to research and find the perfect moving company for your move. So, no need to worry, we've done it for you! Now, all you need to do is see which company suits your needs and your budget, and make the final call!
FAQs On Best Moving Companies In California
What Is The Average Cost Of Movers In Los Angeles?
The average hourly rate of movers in Los Angeles is between $85 to $120. That would put the average hourly estimate around $300 to $600. This is, of course, excluding the packing supplies, certain transportation fees, and other service charges.
How Much Does It Cost To Move A 2000 Sq. Ft. House?
The average rate to move a house is about $12 to $16 per square foot. This would place the estimate for a 2000 sq. ft. house at $32,000. Though this depends on various factors like the location, house type, the area's average labor charges, etc.
How Many Boxes Do You Need Per Room?
A general rule of thumb for the number of boxes you'd need per room is about 10 small boxes, 8 medium boxes, and 5 large packing boxes. This is a rough estimate and can vary quite drastically according to the room's size and the volume of belongings that need to be packed.
How Soon Before Should I Start Packing?
Ideally, it's a great strategy to start your packing process 6 weeks before the move. Before you start with your packing, you'd need to declutter, clean, and purchase packing supplies. Then the last 2-3 weeks can be utilized for the actual process of packing your stuff. Of course, in case you've availed of packing services from your moving company, all of this hassle is cut down.