California DMV Change of Address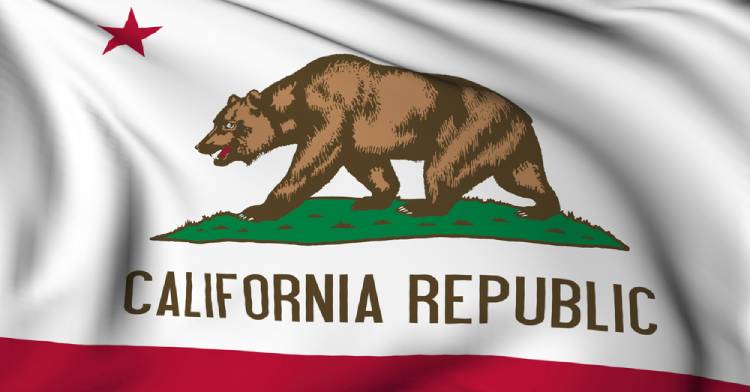 The biggest state in the US is not just the country's largest economy, it is also one of the most desirable states to move to. California is a dreamy land full of promise, with job and educational opportunities aplenty. So if you hope to drive to Yosemite Valley, Universal Studios and the beautiful beaches here, there are a few things to keep in mind. Soon as you move, you will need to apply for a California DMV change of address.
In the US, it doesn't matter if you're moving to a new state or within a particular state, the law requires you to update the details on your driving license. However, the process is different for each state. So if you're planning to move to The Golden State, here's all that you need to know about the California DMV change of address.
Who Should You Get In Touch With For A DMV Change Of Address In California?
You will have to contact the California Department of Motor Vehicles (DMV). Find an office close to your new place of residence or fill an online form.
One important thing to remember is that you only got 10 days in hand to inform the DMV about the address change.
That's not a lot of time, so chop chop. Unless you're alright with late fees, or dare we say, license suspension. Yes, it's always a possibility.
Why To Update The California DMV Change Of Address?
The simple answer is that it helps you avoid any tussles with the law. When you move to a new state, you're going to acquire a new address for your new place of residence. Be it with your bank or your gas company, you update information to maintain the validity of your services and keep it all in sync with your new location. Similarly, the law requires your driving license to be valid and up to date, in accordance with the new state/city you moved to.
The idea is to make sure that the personal information of your new residence matches with that on the driver's license. Not complying with this could render your driving license invalid and you could get fined. There's also the chance of your license getting suspended for not being in accordance with the law. So get in touch with the California DMV, they will update your new residential information, provide you a new license and get rid of your old one.
Getting A California Driving License When Moving From Another State
There are two ways you can go about this. Visit the DMV office in person or go through an online process.
Applying For A California Driving License In Person
Book an appointment with the nearest DMV office
Download the online form through the California DMV Website (You can get one at the office but this will save you time)
Visit the nearest DMV office and submit the filled form
The documents you will need to carry are as follows:
Social Security Card
Existing Driver's License
Proof of Residence (Both old and new – can include mortgage or lease agreement)
Birth Certificate or valid US Passport
Understand that the DMV offices are not always known for their efficiency or pace. So you might be spending more time there than you accounted for. Which is why it's important to plan your day accordingly.
The cost of getting a standard Class C license would be $37. Same price also applies to Class M1/M2 licenses for motorbikes. However, the cost can differ on the basis of the type of license and vehicle you would be applying for. Similarly, the cost depends on multiple factors, when applying for a California ID card.
The good news is that when you request a change of address to the California DMV, you aren't required to give a driving test. All you have to do is ensure you clear the vision and written test. Failure to do so could result in you having to give a driving test.
Applying For A California Driving License Online
For this, you will have to visit the DMV website for California. Create a customer account to register for the DMV Online Services, in case you don't already have one. Then, login to the DMV Online Services portal and fill out all the details. Select the service that's suited to you, be it applying for a driver license/ID card or renewing your license.
Once you select the appropriate option, you will be provided with an online form. Do note that you will have to fill a change of address form twice, which would be for your driving license and vehicle registration each. Make sure you keep information like your Social Security Number, address of new residence and existing driving license number handy.
Registering Your Vehicle To California
Make sure you do this from a DMV office that's situated at a convenient location from where you stay. The steps to follow are:
Take your vehicle to the California DMV office
Fill the Application for Title or Registration (You can get this form online through the DMV website. It's the reg 343 form)
Previous Title for your vehicle (From your former state)
Proof of Vehicle Registration to previous state (Most recent registration certificate or letter from the previous registration)
Proof of your vehicle's weight (Weight Certification)
Smog Certification (Electric vehicles do not require this, among some other categories. Refer to the DMV website)
Contrary to the time restriction to apply for a change of address, you get 20 days to update your vehicle's registration. All in all, the general cost of registration is $60 on an average. However, depending on your vehicle, type of license, permits and numerous other factors, the fee could differ.
Getting A California Driving License When Moving Within California
The good news is that if you're moving within California, you won't have to pay anything for a change of address or getting an updated driver license. Bad news, you still only have 10 days to not only change your address, but also to register your vehicle. Also, unlike in the scenario when you're moving to California from a different state, you won't be issued a new driving license. Instead, your existing license will be updated. That's all.
The online process remains the same, where you login to the online services portal, verify your details, fill the form then submit. Even the offline process is the same. You do have 2 other options for getting a California DMV change of address done.
Call the DMV and have them mail you the form for change of address. Once you get the physical form, you can mail it back to their P.O Box address. It takes approximately 5 days for the form to arrive.
You can also download the form from the website, get it printed, filled and mailed to the address mentioned in the form.
The documents you will need for registering your vehicle will be:
Social Security Card
Date Of Birth proof
Proof of previous residence
Proof of new place of residence
Existing Driving License
Keep in mind that you will also be required to update the address on your vehicle registration. Documents for that will be:
Registration Card (Most Recent)
Proof Of Residence (Old and new)
In case you're someone who has leased a vehicle or have a vessel or trailer coach, you will also need to present details regarding the company you lease your vehicle from and the address of the vessel.
Things To Keep In Mind When Moving Out Of California
If you ever move out of California, you won't have to worry about informing the California DMV. Once you get an updated license from your new state, California DMV will ensure that your previous driver license from their state gets cancelled.
However, in case you are planning to move to a new state with the registered vehicle, it is your responsibility to get in touch with California DMV and inform them regarding the same. Once again, you will have 10 days to update the change of address form, which can be done through California DMV.
See also: Affordable Moving Companies in USA | Moving To California – Cost of Living & Relocation Tips
The details and documentation you will have to share for this remains the same as the one for registration of a vehicle. Only change here would be that you are also supposed to share your license plate number with the California DMV. Fortunately though, you won't have to actually return it.
Conclusion
While you will have to dedicate a decent amount of time towards communicating with the California DMV, it's only a matter of 10 days to get all the formalities done. Once that's taken care of, you're all set to drive around the beauty that is The Golden State.