Moving from California to Texas: Expert Tips & Advice


VanLines Inc
Secure Storage
Easy Booking Process
Fully Trained Employees
GET A QUOTE

Colonial Van Lines
Storage Services
Long-Distance Moves
Corporate Relocations
GET A QUOTE

Moving APT
Available Nationwide
Award-Winning Movers
Extensive Vetting Process
GET A QUOTE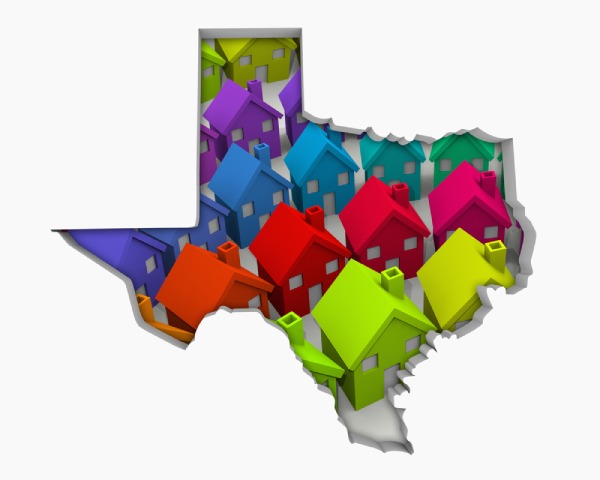 We know things would be really exciting if the reason for relocating was just the fact that the dart you threw at the map spontaneously landed on Texas. However, moving to some place spontaneously is never easy. And there's more than 'one reason' to move out of a state as distinct and desirable as California. For many Californians, the high taxes, traffic, expenses and high competition are few of the driving factors that led them into moving out. One of the most sought after locations that changes these things for the better happens to be Texas.
If you're thinking about moving to Texas, but still wondering if it will be worth it, we're here to help you out with that decision. We've compiled all the factors that you probably asked yourself on your thinking couch but had no answer to, such as what are the realistic benefits of moving to Texas? And how much would it actually cost you to move there? So read all about moving from California to Texas so that you can build your own perspective about this.
Factors To Consider Before Moving From CA to TX
Weather Conditions
Something that graviates people to California is the beautiful year round warm weather. So if this is something that you'd hate trading, you don't actually have to worry about it with Texas. The weather is truly among the main reasons transplants from California prefer Texas. This is simply because it has a very similar weather cycle to that of California. So, you basically get to carry all your summer shorts and flip flops because they would still come in use in Texas.
On an average, Texas receives 205 days of sunshine which is also the average for California (except for Los Angeles). But the summers can be much more humid and hot in Texas. Also, besides the positives of the weather, it's worth remembering that the Lone Star State is prone to thunderstorms, especially during the transition to summer.
Here is the difference in temperature between both these states:
Texas in June – average high temperatures fall in the 86°F (30°C) to 98°F (36.7°C) zone.
California in June – average high temperatures fall in the 75°F (23.9°C) to 85°F (29.4°C) zone.
All in all, you have to be prepared for warmer temperatures. On the other hand, the average winter temperature in Texas can drop as low as 5 degree celsius in certain parts. Probably a bit more so in the far northern parts of the state. Luckily though, it's not too different from what you would have experienced in California. Unless of course, you were living away from the coast and near the mountains where it can be as frigid as -9 degree celsius.
Cost of Living
This is one of the most attractive features that actually plays the lead role in attracting Californian residents to the state of Texas. When it comes to expenses, you will find that you're getting way more for your dollar in Texas than you would be getting in California. To give you a perspective on just housing:
Median value of homes in California (according to Zillow) – $609,757
Median value of homes in Texas (according to Zillow) – $220,034
As you can see there is a massive difference in costs of housing. So, you could definitely opt to purchase a much bigger property in Texas, that was probably just a far off dream in California. This is mainly because the general cost of living in California falls into the nation's most expensive category.
You would possibly need a staggering 6 figure annual income to live fairly comfortably in the state of California. While for Texas, reports indicate that an annual income in the range of 50k-60k is what one could term as 'a comfortable salary'. Taxes, gas, food, entertainment and other elements of cost of living tend to be 30-40% higher in California than the Lone Star State of Texas. Do note that the figures mentioned above is to give you a gist of the mighty difference in costs you'd experience. But depending on where you live in Texas and your individual lifestyle habits, things could vary slightly.
Lastly, the largest contributor to making the cost of living even more appealing is the fact that there is no state income tax in Texas. Both the lack of state income tax and cost of housing is financially appealing. So, if you're trying to escape the exorbitant costs of housing and taxes in California, you can assure yourself that you would find success with this in Texas.
Job Market
The state of California has a bunch of well established companies and business districts – yes, we're looking at you Silicon Valley. If we had to speak specifically for California, you just know that securing a high-paying job in the tech industry there is almost like a childhood dream for many. However, Texas isn't far behind and is the runner up in establishing this prestigious reputation and has a diverse job market to show for. Presently, Texas has almost the same number of Fortune 500 companies as the state of California.
It is also recognised to be one of the fastest growing economies in the nation. If you choose to move to Texas, you get to be part of this momentum and its growth. The competition for jobs is almost the same for both these states, so you would have to be ahead of the game. When it comes to income, you would see a drop in the figure in Texas, but you don't necessarily have to be taken aback by this, since the cost of living is also fairly low.
To give you perspective on the annual income:
Median Household Income in Texas (according to Niche) – $59,570
Median Household Income in California (according to Niche) – $71,228
When it comes to top performing industries:
In California, you have: Tourism, Entertainment, Healthcare and Technology
In Texas, you would have: Technology, Healthcare, Finance and Retail
All in all, Texas is the second biggest economy, standing right behind California and is racing to stand first. This practically means that it's the perfect trade off. To think of it, you're swapping for a similar business friendly environment and won't necessarily have a tough time scouting for well-paid jobs in Texas.
Transportation
When you take into account the public transit options available, you'd find that both California and Texas almost lie on the same tangent. Both states are vast in size and having a car with you is the most practical choice for commuters. There is a small concentrated percentage of areas where you can make your way without a car, but for the majority, you would have to depend on your four-wheeler. Eventually though, you will also have to get used to the fact that it's not unusual to drive miles to get to cities in Texas.
In California, you particularly could take advantage of services like the:
Metro Rail in Los Angeles
MUNI Metro in San Francisco
VTA in San Jose
RT Light Rail in Sacramento
And the ACE, BART, Caltrain, SMART services in the San Francisco Bay Area
In Texas, to supplement for these you have:
TEXRail in Dallas-Fort Worth area
Trinity Metro in Dallas-Fort Worth area
Denton County Transportation Authority (DCTA) in Dallas-Fort Worth Area
Dallas Area Rapid Transit (DART) in Dallas-Fort Worth Area
Capital MetroRail in the Austin Area
Light rail lines in the Houston area
In Texas, when it comes to transit options, you can assure yourself that you would have a couple of areas where you can practically get around without a car. Those would be Austin, San Antonio, Corpus Cristi and Houston.
Texas's Strong Points
No state income tax
Low housing costs
Affordability in terms of gas, food, utilities and entertainment
Bustling metro areas
Home to 57 Fortune 500 companies
Home to several notable universities like the University of Austin
Multitude of cuisines to choose from
Major cities hold a cosmopolitan profile
See also: Moving to Texas [Detailed Guide]
Top Cities To Move To In Texas
1. Austin
The city of Austin is probably the most obvious one of the top cities to pick. It's almost like how most individuals would instantly think of San Francisco or San Jose upon considering California. Austin is hands down one of the most exciting and bustling sides in the state of Texas. It is home to the University of Texas and you will find a ton of Fortune 500 companies around the city. What's great is that Austin has been ranked as one the best cities for young professionals in the nation. It certainly mimics the atmosphere of Silicon Valley, so if that's something you're after, then probably Austin would be the perfect fit.
Median value of homes sold – $312,300
Median rent – $1,225
See also: Moving to Austin, TX
2. Houston
The city of Houston is a great place if you're specifically seeking a more active and vibrant lifestyle. It has the most variety of restaurants and stores for shopping. All in all, it is extremely diverse in nature and you get to engage with communities and people from all walks of life. Houston also has a beautiful skyline that takes you back to the ones seen in New York and Chicago. A notable feature of the city is that it has the second most concentration of Fortune 500 companies than any other municipality in the US. In fact, the atmosphere here could be compared to a city that never sleeps.
Median value of homes sold – $201,276
Median rent – $990
See also: Moving to Houston, TX
3. San Antonio
The San Antonio area lies in close proximity to the city of Austin. The most attractive feature of this city is undoubtedly how affordable it is. Both housing and renting are relatively on the lower side in comparison to the other cities on this list. Moreover, San Antonio is filled with cultural events, amusement parks and has a ton of entertainment options to keep residents busy. Overall, the city is pretty community driven and even has its own historic neighborhoods and art districts. It could be the perfect choice for families and students looking to be part of an extremely diverse community.
Median value of homes sold – $198,259
Median rent – $958
See also: Moving to San Antonio, TX
4. Dallas
Busy and growing are the two words that best describe the atmosphere of the city of Dallas. This practically makes it an ideal city for young professionals and even students. Career nurturing opportunities, excellent educational institutions and diverse communities make up the city's profile. There's variety in food choices and amenities that makes Dallas more and more appealing to transplants. Addison, Lewisville, Carrollton, Coppell and Irving are the top safe neighborhoods of the Dallas region.
Median value of homes sold – $237,200
Median rent – $987
See also: Moving to Dallas, TX
5. The Woodlands
The city of Woodlands presently holds the second position for being the best city to live in America (according to the renowned ranking and review website Niche). This speaks volumes about the strengths of this city, as it actually beats thousands of other cities all over the nation. Woodlands is associated with great schools, parks, neighborhoods and is considered to be the ideal place to raise a family. Although housing costs are on the greater side of the spectrum, it is definitely a great trade off since you have the best of amenities and low crime rate too. Besides, it is still not the most expensive housing cost in the country.
Median value of homes sold – $361,500
Median rent – $1,567
Things To Take Care Of When You Have To Move To Texas
Explain the road access to your new home and the road conditions to your movers.
Mention the number of floors your house has for an adequate estimate.
Ensure you've taken at least 3 in-person quotes before you choose a mover.
Be prepared for the heat, stay hydrated if you're moving during the summers.
Ask yourself if you'd like to drive or fly to your new home.
See that your moving estimate is derived from the weight of your belongings and not the cubic feet of the truck.
Take your time to downsize your belongings so you can reduce the overall cost of the move.
California to Texas Moving Costs
The distance between California to Texas is 1,161 miles and on an average, you can expect your moving costs to fall between $4,000-$8,000. Upon sharing the exact zip code of your current residence and your to-be future residence in Texas, you would be able to get an accurate estimate. Of course, a proper inventory would also be required for the calculation.
You can always save on moving expenses and bring down costs by handling packing yourself. So, do consider this if you'd like the overall estimate to drop drastically. The traditional full-service mover would help you with packing, loading, unloading, driving and even disassembling of furniture if you'd like. This would be the ideal choice since it reduces the strain of a long distance move.
Before you settle for a moving quote, do note that it is necessary to discuss the date or the time window within which you want your belongings to reach you. This is an important step especially for a long distance move, as you don't want to have days in your new home without a bed to sleep on and a non-functional kitchen.
Depending on the date you've locked in, ensure that you make at least some arrangements for yourself and family for when you arrive in your new place. Take along the absolute essentials such as toiletries, few kitchen essentials and items to make a comfortable sleeping space.
FAQs about Moving from CA to TX
Why are so many Californians moving to Texas?
There are a plethora of reasons why so many Californians are choosing to move to Texas. As you all might know, living in California is super expensive. Most Californians are attracted to Texas due to its low costs of living. The costs of housing, transportation, utilities, food, and groceries are pretty low in Texas. In addition to this, residents of Texas don't have to pay any income tax. If this wasn't enough, Texas also offers good education as well as job opportunities to all its residents.
Why are people leaving California?
California has witnessed massive growth in its economy because of the industries that are established there, but this growth has slowed down in recent years. California is an extremely expensive state to reside in. The cost of living is super high and the residents are charged with a lot of taxes as well. This does not bode well with people who are about to retire or those who are just at the beginning of their career.
Moreover, the recent wildfires ended up damaging numerous properties which triggered people to move away from California. Add to this the fact that big tech companies have started allowing their employees to work from home. Because of this, people prefer moving to states that offer more affordable living.
What state are most Californians moving to?
Most Californians prefer to move to states like Texas, Arizona, Washington Nevada, and Oregon.
Why are houses in Texas so cheap?
There are two main reasons why housing in Texas is so cheap. The first is that the cost of living in Texas is in general quite low as compared to the national average. Because of this most of the things like housing, utilities, transportation, etc., are cheap in Texas. In addition to this, Texas has a lot of land that is not useful for agriculture. So this is another factor which leads to low building costs and houses tend to be cheap in Texas.
What is the most dangerous city in Texas?
Crime has steadily been rising in the city of Austin, Texas. This city has witnessed a crime rate of 400 in 100k in the last couple of years. Thus, Austin is one of the most dangerous cities in Texas.
Which city in Texas has the best economy?
With a stable and consistent real estate market and a very low unemployment rate, Houston in Texas has proved to have the best economy in Texas.
Where is the cheapest and safest place to live in Texas?
If you are looking for the cheapest and the safest place to live in Texas, consider moving to Brownsville. Brownsville is the largest city situated in the Rio Grande Valley. Crimes are at an all-time low here and it is one of the cheapest cities to stay in. The median home value in Brownsville is $83,800. Additionally, this place experiences wonderful weather throughout the year and caters to the needs of a wide variety of people, be it families, youngsters, singles, or retirees.
---
Conclusion
Moving to Texas is surely appealing. The state has a low cost of living, less burden of tax, booming economy and gets plus points for affordability. But the decision to move to Texas from California solely depends on where your priorities lie. If the pros we mentioned are things that tick off the important boxes for you, you could consider taking the leap to move to Texas from California. However, it's best to take on a more holistic approach of all the possibilities the state has to offer. Make sure you plan your move well and look for the right moving companies that can help you relocate from California to Texas. You could also count on us to help you pick the best long distance moving companies to help you with your move.
Also See: Moving From Colorado To Texas | Moving from Florida to Texas