The 10 Happiest Cities in the U.S. to Move to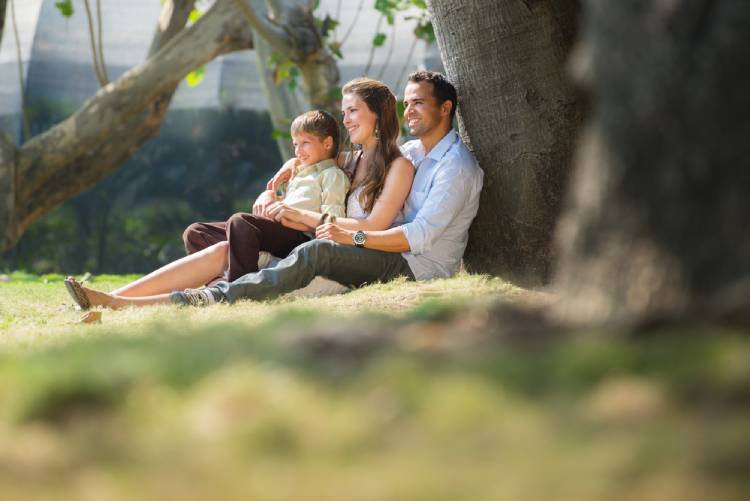 If we asked a kid to name the happiest city in the US, they'd probably just say Disneyland. An adventurous person would perhaps pick a city that allows them to stand on a snow- covered mountain. On the other hand, a person with debt would most certainly be happier with a city that ranks highly for affordability. These are just some subjective ways in which a city and its geographical location could make us happier.
It's true that overall happiness can't be associated directly just to the city. But cities can contribute to our well-being in some aspects. This is also one of the reasons why thousands of people choose to move homes. It's ultimately the hope of finding grass that is greener. If you're curious about the cities where people are 'supposedly happier', let's look at where the data takes us.
Top 10 Happiest Cities in America
1. Fremont, California
The city of Fremont is one of the most desirable places to live in California. It's largely a bedroom community, which means that a large part of the city is residential. An aerial view of the city will reveal to you that the layout is extremely tidy. There's plenty of natural scenery dotted all over the city. Niles Canyon, Coyote Hills National Park, Quarry Lakes Regional Recreational Area are some of the unique spots.
The natural landscape is a sight to behold, and perhaps this is the aspect that won it the most happy city title. The diversity and year round great weather also chip in towards the positives of living here.
Why Fremont? – All the stats point that the divorce rate here is among the lowest. To add to that, Fremont also got a good score on the community and environment metric. These things collectively contribute to revealing that Fremont is doing great things to increase the well-being of its residents.
Median Home Value – $931,600
Median Rent – $2,345
2. Bismarck, North Dakota
Bismarck is the state capital and a fine city to the eyes. It's definitely among the fast growing cities that has an unbeatable energy. If you resonate with the pace of modern cities, you could end up being happy here. Keep in mind that the city is small but still manages to mimic the vigor of big cities. For instance, you can easily find the occasional big-box stores like Walmart and so without driving for miles.
You'll also realize it possesses the charm when you see smiling faces and more people willing to wave when they see a new face and have a small chat. The cost of living here is modest, so you could relatively afford a bigger lifestyle, depending on the city you come from. The bitter harsh winters can be tough to embrace, but the locals don't really see it as a complete hindrance. Another perk is that the small-town nature of things, it makes people genuinely friendly and the commute is also not too bad.
Why Bismarck? – Good number of health centers and warm communities. It's a sparsely populated city so you get to take advantage of the job opportunities as there's most likely less competition.
Median Home Value – $245,300
Median Rent – $867
3. San Jose, California
The city of San Jose is a good mix of all the typical things people seek to have in their dream city. It has a little of everything and this makes it a great place to live. Residents here have fantastic places to eat and drink. It's certainly a haven for food enthusiasts as there's restaurants with almost every type of cuisine. There's limitless spots to enjoy live music and also hang out with the community.
A sizable portion of the city dedicates space to jog, walk and exercise which ultimately encourages people to stay fit. Let's not forget the city is also the starting point to the Bay Area. It's a bustling hub that lies in the heart of Silicon Valley. You could practically build a strong network of like-minded entrepreneurs and have a good chance at acquiring a high paying job. Now isn't that a great deal? It is no doubt a great place to live but housing prices are definitely hitting the roof.
Why San Jose? – Owing to the great number of recreational spots, the city gets a high score for physical and emotional well-being.
Median Home Value – $864,600
Median Rent – $2,107
4. Lincoln, Nebraska
Initially, people are drawn to the city of Lincoln for the low cost of living but stay because of how addictive the energy here can get. Residents are typically friendly and regularly exercise. If staying active and making connections that matter is an objective for you, then Lincoln nails it.
Since it has a population of just 289,102 it's relatively easier to find spaces that are not crowded or sprawling like in an urban metropolis. It has a great number of characteristics, you can expect to only experience in small towns. Just a heads up that the winters can be a hard time if you've never experienced an extreme winter before.
Why Lincoln? – Few of the things that make Lincoln an inviting city to reside in is that the cost of living is low. There's a good cost of living-to-wage ratio. All in all, the wages are high and you get to live in the capital city of Nebraska; this creates room to live big.
Median Home Value – $169,800
Median Rent – $852
5. Plano, Texas
The city of Plano is a mid-sized one that is surrounded by lakes on all sides. These lakes are great camping and picnic spots, allowing you to maintain that balance of work and play. If you choose to live here, you'd have the cities of Lewisville, Lavon, and the beautiful White Rock Lake Park to explore. Markets where you can get fresh produce is also common. The city is also home to Oak Point, which is a 800-acre nature reserve park.
Plano is probably the happiest because of how accessible everything can be. Name anything, and you'd have it in this city. Residents here have easy access to the international airport and if they like, they could even plug into Dallas for world-class entertainment options.
Why Plano? – Plano scores well on emotional and physical well-being, community and environment and even in terms of employment. This practically makes it an all-rounder.
Median Home Value – $320,100
Median Rent – $1,418
6. Madison, Wisconsin
If biking and eating out are few of the things that keep you happier than usual, then you'd probably love Madison. Great infrastructure and even greater bike trails makes Madison a great place to work and play. You also have a number of rivers within the city that add to the beauty of the place.
Within the city you also have the University of Wisconsin contributing to the stimulating and energetic atmosphere. This is probably why there's also a multitude of coffee shops, bars and places to shop. Madison also gets points for affordability and overall has interesting things happening for it even though it is a mid-size city.
Why Madison? – There's an ample of lush green spaces and this prevents the city from being a dull concrete jungle. Parks and recreational areas definitely help our well-being and this is surely the case for the city of Madison.
Median Home Value -$246,300
Median Rent – $1,118
7. Scottsdale, Arizona
The city of Scottsdale is among the top-notch places to live in Arizona. To the point that it has been dubbed to be the 'Beverly Hills of the desert'. It's easy to spot upscale stores and boutique luxury stores in this town. The apartments found here also that look like they've featured in videos that showcase lavish celebrity homes.
Spa resorts, golf clubs are part of the city profile that keep it fancy and probably keeps the atmosphere cheerful. So, it's safe to say that it isn't the most affordable city to live in but it definitely is worth the hype. Or maybe money and luxurious places are what could really make us happy. (Now that's some food for thought!)
Why Scottsdale? – The perks of living in Scottsdale are the streets, parks and residential areas are well-kept and safe. But like we said earlier, these perks come in exchange for a price.
Median Home Value – $475,300
Median Rent – $1,365
Also Read: Moving To Arizona
8. Sioux Falls, South Dakota
Sioux Falls is the eighth happiest city in the United States. The city offers a great variety of ethnic food and well it's true that food can improve our mood and keep us happy. The low cost of living is definitely another key player to what keeps residents content. The only downside is that you could be dealing with sub-zero temperatures, which is a challenge for newcomers. It also holds true to that Midwest stereotype of being able to find more people who are genuinely friendly. If this is a stereotype you wish to experience firsthand, you could achieve it in Sioux Falls.
Why Sioux Falls? – Sioux Falls received high scores for both physical and emotional well-being of residents. The study by WalletHub also points out to the fact that people sleep well in the city of Sioux Falls. Now what can we say? A good night's sleep is definitely an indicator of happy residents.
Median Home Value – $189,800
Median Rent – $827
See Also: Moving To South Dakota
9. Columbia, Maryland
The city of Columbia from its inception has been a planned city, now what makes this an interesting fact to share? Well, a planned city takes into account the factors to improve the quality of life for its residents. And this is exactly what Columbia managed to achieve and hence makes it to the list of happiest cities. Columbia surely deserves credit for the planning department seems to know what they're doing.
The city has well-maintained bike paths, schools, shopping areas all within walking distance and in close proximity to residential areas. There's also no shortage of entertainment options. The city has a balance of things that improve the standard of living for residents and the planning of it has been executed well enough.
Why Columbia? – The city manages to constantly rank among the best places to live in America. This only proves that the quality of life and happiness of residents here is why it is among the best to live in the US.
Median Home Value – $378,300
Median Rent – $1,712
10. Pearl City, Hawaii
Hawaii is one of the places that is often referred to as a place on earth that's paradise. It's true that the islands are majestic and even a short trip to Hawaii can bring happiness. It's no surprise that living here permanently can invite a whole level of joy.
This is why before we end the list, we had to ensure that Pearl City from the remarkable islands of Hawaii makes it here. The city is special because it's easy to feel a sense of belonging. However, we just want to inform you that everything isn't extremely rosy in Hawaii. For instance, deliveries will be way more expensive and it will take longer than expected to reach the city. Flying out of the islands is another aspect that's expensive. Lastly, finding places to rent is tough because people mostly own their homes. We suggest taking these realities into consideration for Pearl City.
Why Pearl City? – Sand, sun and sea just seem to have that magic to keep people happy. Pearl City has this whole combination along with great weather, and this is what makes it a great place to live.
Median Home Value – $667,000
Median Rent – $1,908
See also: Top 10 Cities Americans are Fleeing to
FAQs
Which is the happiest city in the US?
The city of Fremont in California is the happiest city in the US as per the latest study by WalletHub. The city scored well in terms of physical and emotional well-being of the residents. Aspects such as divorce rates, number of people with depression were taken into account to come to a conclusion.
See also: 12 Best Places to Raise a Family in the U.S.
What are some of the saddest cities in America?
Detroit (Michigan), Toledo (Ohio), Birmingham (Alabama) are some of the cities that are considered to be the least happy cities in America. They score poorly in terms of the well-being of the residents. This data is based on WalletHub's annual ranking of cities in the US.
---
Final Thoughts
A common thread ran through all the happiest cities in the US and that is there's a good percentage of green spaces and recreational areas. A city that allows you to maintain a balance between work and play is surely a pro. Having friendly communities and social support is also an extremely important metric to consider.
All in all, to truly find a city where you'd be happy, we suggest listing down your own personal observations of how a certain place makes you more content. Try and see if any of the cities mentioned above align with the things you enjoy.
Also Read: The 10 Best Small Cities in the US | Top 15 Resort Towns to Call Home | Top Mid-Size Cities in the USA