How to Prepare for an Out of State Move


VanLines Inc
Secure Storage
Easy Booking Process
Fully Trained Employees
GET A QUOTE

Colonial Van Lines
Storage Services
Long-Distance Moves
Corporate Relocations
GET A QUOTE

Moving APT
Available Nationwide
Award-Winning Movers
Extensive Vetting Process
GET A QUOTE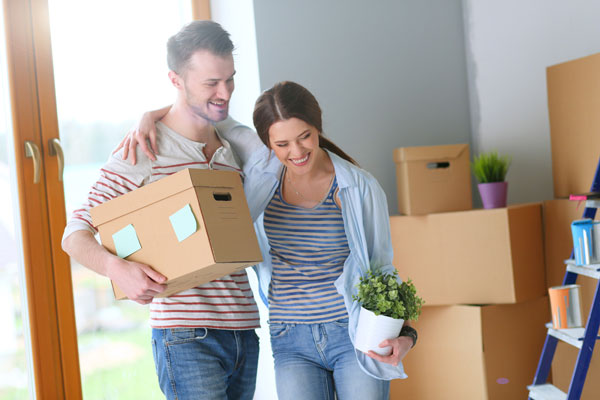 If you're interested in embarking on a new chapter of life one of the best ways to do it is to move out of state. Not only does this give you a chance to change your everyday surroundings, but it also exposes you to new cultures, people, and opportunities. However, moving out of the state can be a huge change and requires a lot of attention to detail. So it's important that you create a list of priorities before putting a plan into action. We've taken the time to outline a few of the most essential things that you need to think about and take care of before your move. Take a look.
Below is an out of state moving checklist for your upcoming interstate relocation!
Early Planning Stages
Early Planning Stages
One of the most crucial parts of your move is going to be the early planning stage. This is the time in which you figure out where your income will be coming from, ways to lower the cost of your move, and how your new state's standard of living compares to your current one.
1. Secure employment
There are a lot of individuals who choose to move to a new state without securing employment first. In most cases, they assume that their particular industry is full of opportunities and that there are openings in every state. Their backup plan may involve taking a job that pays much less than their current career if they can't find the job that they actually want. The problem with this particular strategy is that things may not always work out as you may have initially expected.
For instance, if you work in a field that seems to always have opportunities such as the medical or education industry, there's always a chance that your license may not apply in that state. Or perhaps you'll need to take additional courses or get extra credentials that weren't required in your previous state. And this often takes extra time and money that you may or may not have. Also, if you can't find a job that's within your field, you may end up working in an industry that you dislike. And this tends to lead to a significant amount of stress and frustration.
That's why it's a good idea to make sure that you have a job lined up before you move. This way not only can you ensure that you have a steady source of income but you'll be doing something that you enjoy and have experience with. This also gives you a chance to thoroughly research the company you'll be working for so that you can see how you'll fit into the environment instead of simply taking the job out of sheer need or desperation.
2. Find out if your employer offers relocation assistance
Although you're simply moving to another state and not out of the country, the move can still be quite expensive. This is especially the case if you're moving out of a home and have accumulated a lot of personal belongings. You'll need to hire a moving company or rent a truck. You may even need to hire a company to transport your vehicle. There's also the cost of storage units, packing supplies, moving insurance, airfare, gas and toll fees, hotel rental and a host of other incidental things. That's why it's a good idea to get as much financial help as you can. This includes things like searching for coupons and discounts. But mainly, it involves finding out if your employer offers relocation assistance.
You see, many companies are willing to provide financial assistance to employees who will be moving for work — whether it's to a different state or an entirely different continent. Depending on the policy of the company, their budget, and your personal circumstances, the assistance the company offers can range from a small stipend that covers your basic moving costs to even helping you arrange to get a visa for your spouse. This can be a huge convenience if you want to save as much money as possible or are running a little short on funds.
If you are looking for top-rated moving companies for your out of state relocation, then this list of best interstate moving companies will prove helpful.
So when searching for a new job, make sure that you keep an eye on listings that help with relocation. If you don't see relocation assistance listed in the job posting you could always ask. If your skills are valuable enough they may make an exception in your case. So don't be afraid to negotiate.
3. Consider the standard of living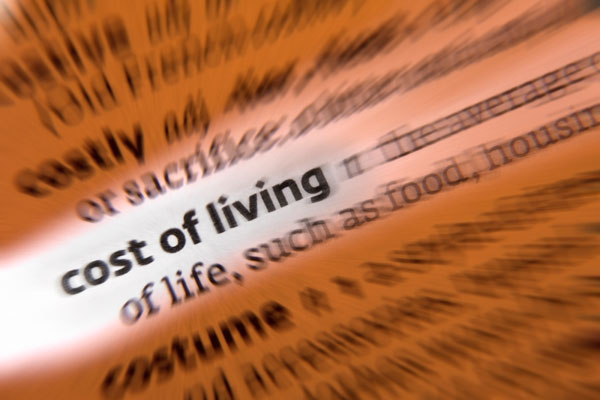 One of the first things that most people consider when moving to another state is their expenses. They understand that creating a budget earlier on will make things much more manageable in the long run. And it also gives them a chance to make the necessary preparations when it comes to their costs of moving. However, there are certain things that can be forgotten when it comes to coming up with an accurate calculation.
It can be easy to create a budget of how much you need based on your current costs. But it's very important that you remember that the standard of living differs from state to state. A pizza in the state of Tennessee will cost dramatically less than that in the state of New York. The price of a hotel room in Los Angeles will be much more expensive than the price of a suite in Mississippi.
So make sure that you take these things into consideration when you're attempting to find out how much you'll be able to afford. Luckily, you don't have to take a guess when it comes to comparing the standard of living from one state to the next. There are countless calculators online that create conversions that will help to set realistic expectations. In most instances, you'll enter your state and then the state that you plan on moving to. After this, you'll enter your current income to find out how it translates into the new state.
Take a look at how much you pay for utilities in your current state versus how much you can expect to pay in the state you're moving to. How do gas prices differ? How much will you be spending on groceries per month? Have you considered what childcare will cost? Is the cost of public transportation significantly different? These are things that you need to know in order to ensure that you don't miscalculate anything. One of the best things about knowing the standard of living is that it will help you to better negotiate when it comes to your relocation assistance.
Living Arrangements
Now that you have a better idea of where your income will be coming from, how you can save money on the move as well as how the standard of living will affect your budget, it's time to consider your living arrangements. Specifically, you need to become familiar with how safe the neighborhoods are, the quality of education, and how to choose the best home or apartment. Here are a few helpful tips.
1. Check crime rates
If you've lived in the same state most of your life then you've probably become very accustomed to your surroundings. You know which areas are the safest and you know which ones you should be more cautious in. While moving to a new state can be extremely exciting, it can also come with a steep learning curve. This is especially the case when it comes to figuring out the safety situation. There are certain parts of town that may appear to be harmless, but these areas could be problematic. So it's very important that you are familiar with which areas could be dangerous before you move your family to it.
The best way to check the safety of any area is to research the crime rates. The good news is that there are several methods available to you. For instance, you could conduct an online search. The FBI offers a criminal justice service so that you can find out about crime rates anywhere in the nation. This service includes numbers that come from four national publications that are released annually. These reports show trends, data, and statistics. If you have children, you could check out the national sex offender registry. This site shows you the number and location of registered sex offenders in any area.
Not only should you do an online search of the area, but there's also a lot of value in visiting the neighborhoods you're interested in. Take a drive through each neighborhood. Do the locals seem open and friendly or are they closed off to strangers? Do the playgrounds seem to be well-maintained or is there debris and rusted play equipment? Are there a lot of buildings that are abandoned or dilapidated? Each of these elements can be huge clues. Make sure that you visit these areas during both day and night.
Here's a data visualization showing the top 10 inbound states in USA since 2005: https://9kilo.com/moving-trends-top-inbound-states-usa/index.html
2. Research education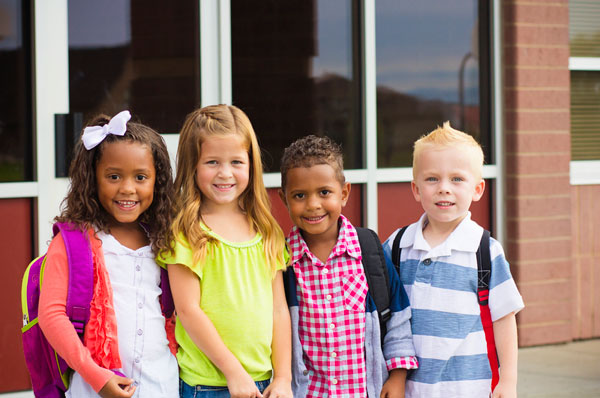 If you're a parent then it's important that your children get the best education possible. Not only that, but the school your child attends should ideally appeal to his or her specific needs. Whether public or private, each school tends to excel in a certain area. So if you're interested in a specific discipline or style of teaching then you need to make sure that you research the schools in the area before moving in.
Perform an online search for the schools that you're most interested in. What are these schools known for? Do they boast high test scores? Is there something that the school could improve in? What are the parents saying about the school in the online reviews?
You may also visit the school and get a guided tour. Do the teachers seem friendly? Are the students engaged with the classes? Speak with the parents and ask about their personal experiences. Also, say hello the children and ask if they enjoy their classes and teachers. What subject do they enjoy most? Do they seem well-behaved?
It's a good idea to check out the playground and gym area. Is the equipment old and worn out? Does the school have sponsors? Do they have fundraising programs, sports, and other extracurricular activities that you would like to involve your child in? How does the school handle discipline? Most importantly, does the school seem to care about inspiring your children to want to learn more?
If you are moving during the school year, you should read this article!
3. Find a home or apartment
Once you're comfortable with the area it's time to find a place to live. Whether you choose an apartment or a home will depend on your own specific circumstances. Just keep in mind that it often takes longer to find a home than it does to find an apartment. You'll likely have more requirements that need to be met for your home since this is a long-term investment.
If you're interested in putting down roots and getting settled immediately then you'll probably search for a house in your new state. The key to finding your ideal home is to work with the right real estate agent. This individual should be very familiar with the area. They'll be able to educate you further about the crime rates as well as the quality of surrounding schools. They'll also know where to start the search based on the criteria that you give them. And this can cut down on the amount of time it takes to find your new home. They'll also help you to negotiate the price. The best real estate agents have a great reputation and a long list of referrals.
When choosing a home, there are many elements that you need to consider. First, is the commute to your job relatively short? Is the neighborhood quiet? Is there an HOA and if so what are there rules and regulations?
Perhaps you're interested in making a quick move. Or maybe you don't want to purchase a house until you've spent more time in the area and have explored for a while. In this instance, you'll likely choose to search for an apartment. You don't necessarily need the help of a real estate agent to find the ideal apartment. Although they can point you in the right direction if you're not sure about the area or what you're looking for. The benefit of choosing an apartment is that you can always choose a short-term lease so that you can experience different areas.
When choosing an apartment there are several things that you need to pay attention to. First, consider how close it is to your place of employment. Consider how close it is to grocery stores, malls, and restaurants. Is public transportation easily accessible? Are there noise complaints? Is there enough room for parking?
Check out: First Apartment Checklist
The Moving Process
Most of the hard stuff is out of the way. Now it's time to address the part that's most tedious–moving. The moving process itself isn't very difficult. However, it does require a lot of time coordination and planning. And that's because you're going to be using the services and assistance of a moving company. Also, you're going to need to sort through all of your belongings to determine what goes and what stays. Let's take a moment to discuss a few tips that will make the moving process as smooth as possible.
1. Pack Early
It doesn't matter when you start, in most cases packing will take much longer than you originally anticipated. This means that the earlier you start, the earlier you will finish. Not only will this make things easier for you, but it will also lead to less frustration for the moving company. In many instances, moving companies are left to wait around because the clients aren't finished with the packing process. Unfortunately, this can have an impact on the quality of service you're given. It can also affect your wallet if the company charges by the hour.
Here's a packing 101 checklist about how to pack for a move.
2. Sell it, give it away, or throw it away
When going through all of your belongings you may find that there are things that you haven't seen in years. These things may bring up a lot of sentimental feelings which leaves you with the question of whether you should keep the items or throw them away. A lot of movers tend to keep items like these. The problem is that they can really be a burden in the moving process. The more things you have to move, the more work the move is going to be for you. And that's why it's best to be very picky and strategic about the items that you take with you. Specifically, you should separate the items into three distinct piles: sell, donate, or trash.
The items that you plan to sell can be sold at a garage sale. If you're a homeowner take the weekend to do an "everything must go sale" in your front yard. Sell off old lampshades, clothes that no longer fit, electronics that you no longer use, sports equipment, camping gear, and artwork. The key to creating a successful garage sale is to use brightly colored signs that direct them to your home. Even if you don't have a home of your own, you could ask a friend to include the items in their garage sale. You may also choose to sell them on websites like eBay or Poshmark. Just make sure that the items are reasonably priced or they won't sell. Don't let your sentimentality get in the way of decluttering.
The items that don't sell in the garage sale can be donated. Thrift stores like the Salvation Army and Goodwill will be more than happy to take your items off of your hands. The best part about donating your items is that they are going to people who actually need them. So not only do you condense the number of belongings you have but you can make a huge difference in someone else's life. And to add to it, charitable donations are also tax-deductible. So make sure that you save your receipts.
All of the items that you can't sell or donate should be thrown away or recycled. This is especially the case if it's something that's broken or serves no purpose in your life. Letting go of these items will make your life a lot easier in the long run.
3. Take Inventory
Each moving company charges differently. Some charge by the hour. Some charge by the mileage. There are also those who charge by the weight of your cargo. In this case, it's important that you know exactly what's being loaded on to the truck. Once you've sold off, donated, or thrown away items that weren't a necessity, it's time to take inventory of what's left.
Specifically, you need to account for all of the items that you plan to have moved professionally. If the company charges by the weight, the more you move the more you should expect to pay. And many of these companies want to know how much you'll be moving ahead of time. So creating an inventory list on the front end will ensure that you get a quicker estimate.
4. Pick the earliest moving date possible
When it comes to moving to a new state then you should always expect the unexpected. This is especially true when you're working with an out of state moving company. You see, there are times in which your moving company may have to reschedule your move. This is something that's common in the summer months because there are a lot of people moving during this season. The best way to avoid the frustrations and stress that tend to come with these changes is to schedule your move for the earliest date possible.
When you schedule the move for earlier than needed, such as two or three days ahead of time, this leaves rooms for errors and mistakes. If you're unable to move any earlier than you plan you should come up with an alternative plan for that day. It's a good idea to have the number of another moving company on hand just in case the one you're working with falls through. Just make sure that you do as much research about your backup companies as you do about the one you choose to hire.
Conclusion
As you can see, whether you're in the planning phase, the process of finding a place to live, or the moving phase, the key to success lies in the preparation. Specifically, you must be prepared for the unexpected. So make sure that you create a checklist that covers all of your top priorities. This list should serve as a helpful outline.
See also: Moving Out of State Checklist