Moving from New York to California: Expert Tips & Advice


VanLines Inc
Secure Storage
Easy Booking Process
Fully Trained Employees
GET QUOTE

Colonial Van Lines
Storage Services
Long-Distance Moves
Corporate Relocations
GET QUOTE

Moving APT
Available Nationwide
Award-Winning Movers
Extensive Vetting Process
GET QUOTE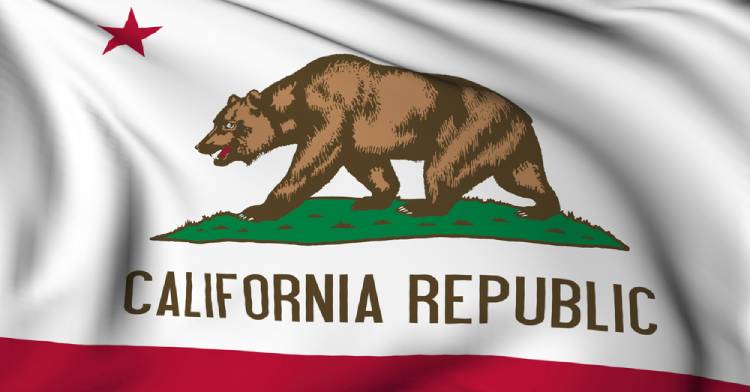 The state of New York and California lie on two different ends of the map. One is a go-getter of the east coast while the other is of the west. Both of these states are superior in their own ways and among the most desirable places to relocate to.
Sure, both these states share a bunch of similarities, but at the same time, a simple debate between a New Yorker and Californian will unleash all the differences there is. A shoulder to shoulder comparison only shows the similarities. Although, we're here to present to you the differences along with similarities and everything else in between. If only to help you understand whether moving from New York to California makes sense for you.
Factors To Consider Before Moving From NY To CA
Weather Conditions
The Golden State of California is considered to have the most temperate climate in the nation. It basically lacks extremes in temperature and the year-round atmosphere is dominated by pleasant ocean breeze, clear skies and plenty of sunshine.
If you're a New Yorker who wishes to never see or shovel snow again, then the state of California will fulfill this desire. While making the big move here, you'd have to make arrangements to either sell or donate your winter gear, boots and bulky coats. Shorts, t-shirts, flip flops, sundresses and beachwear is the attire to prepare for in California.
Summer Comparison: California has a very mild version of the four seasons year round. Summers in the state are hot and dry with temperatures swinging from 70F to 80F. Now that's not way too different from New York in terms of temperature, although it's more humid in NY.
Cities on the coast such as San Francisco and Los Angeles face comfortable summer temperatures in comparison to those located in the central areas. For instance, temperatures would soar upto 97°F (36.1°C) in Sacramento and Fresno during peak summer months (especially August).
Winter Comparison: During winter months here, you don't have to worry about single digit freezing temperatures like that of New York. On an average, the temperature would lie somewhere between 55°F (12.8°C) to 60°F (15.6°C). But do note that conditions are cold in the northern region of the state.
Spring And Fall Comparison: Spring and fall temperatures are comfortable and pleasant. But just a heads up that even though it practically never rains in California, you have to be prepared for an occasional shower with a light rain jacket and umbrella. Ideally, as a New Yorker that shouldn't really be too big a deal for you.
Overall, it's clear that California has no shortage of sunny days and if that's something you're after, you'd definitely have it in the sunny state of California. You won't have to spend energy shoveling snow, waiting for your car to warm up or preparing an all-season wardrobe. It's also easy to step out to stores in the winter without layering or thinking about icy roads up.
Cost of Living
In its entirety, the cost of living in both New York and California aren't poles apart, but extremely similar. California is like a heartbeat away from reaching the costs of living in the state of New York. It's an extremely close call and perhaps this is good news because it makes it easier to get financially comfortable with the expenses in California.
For instance, if we specifically look at data on housing costs, you'll see there's a small marginal difference in costs.
Here is the difference in costs in housing (according to Zillow)
Median value of homes in California – $609,757
Median value of homes in New York – $660,001
In addition to that, this is the difference between median household income (according to Niche)
Median household income in California – $71,288
Median household income in New York – $65,323
Just a heads up that in Californian cities like San Jose, Los Angeles, San Diego and San Francisco, the cost of living is on the higher end of spectrum in comparison to other areas of the state. This is similar to how you would most likely shell more cash to live in areas like Midtown Manhattan and Hudson Square.
Speaking of similarities, a six digit annual income in both states would mean that you're ahead of the game and living a little above the comfortable standard of living. It's difficult to say which one is more expensive, since these states are huge and offer a lot of choice for residents of different financial backgrounds. This is why it's possible to live comfortably even if you're earning somewhere within the 70k-80k bracket annually. Depending on your spending habits and the lifestyle you adopt, it might also be feasible to get by with an income lower than the ideal average mentioned above.
In terms of income, both states offer employees figures way above the national average, so even though things might come across as exorbitant in California, you might just be able to afford those expenses. All in all, both states are similar in terms of cost of living standards and are among the top in the nation. However, the good news is that California is affordable and expensive at the same time. This is probably why millions take the leap to relocate and then find costs manageable.
Job Market
New York and California are the top dogs when it comes to job opportunities. In other words, there's no alpha-beta in this equation, but just two top performing alphas. New York is a dream job city for millions of individuals from all over the nation and California is participating in the same race.
New York has Wall Street which is a global hub for financial firms and California has Silicon Valley which is a global center for tech giants. Both states have the spirit of bustle, hustle and the buzz in terms of lucrative job opportunities across a variety of industries.
Both job markets are far from mediocre, but depending on the line of work you are drawn towards, you may or may not find yourself with a richer opportunity in California. Presently, few of the industries that dominate the economy of California are high-tech, hospitality and healthcare. Different types of industries have a stronghold in the state apart from these.
Transportation
Just like you have the MTA bus and rail system in New York, for intra city travel, you would have a couple of commute systems in California. In terms of practicality, it does not have as much coverage as the MTA in New York, but it's still pretty decent to get around. The state of California is secured with light rail lines, subway systems, buses, metro and street cars. But do keep in mind that each system is specifically convenient for those who reside in that vicinity. Here is a list of the options you would have at your disposal:
3 Amtrak train lines – The Capitol Corridor, Pacific Surfliner, and San Joaquin
Los Angeles – The Metro Rail
San Francisco – MUNI Metro
San Jose – VTA Light Rail
San Diego – San Diego Trolley
Sacramento – RT Light Rail
San Francisco Bay Area – ACE, BART, Caltrain, SMART
Greater Los Angeles – Metrolink
San Diego County – Coaster
Northern San Diego County – Sprinter
With these systems in place, it is possible to go carless in the state just like it is in New York. In terms of airports, three of the most commuted one are Los Angeles International (LAX), San Francisco International (SFO) and San Diego International (SAN). So, it is safe to say that the state is pretty loaded and above average in the case of transit options for residents.
California's Strong Points:
Rich culture
Great job opportunities (especially for tech oriented jobs)
Promising standard of living
High-per capita income
Cosmopolitan lifestyle
Year-round warm climate
Plenty of natural scenery (makes it a playground for outdoor enthusiast)
Fresher food options with lots of fresh produce
Now that you have an overview of everything that California has to offer you, let us go over some of the top cities you can consider moving to in the state.
Top Cities To Move To In California
1. Sacramento
If you're an outdoor enthusiast, you'll probably fall in love with the city of Sacramento. Residents here have easy access to mountains, beaches, lakes, nature trails and more. The cost of living is also relatively low in comparison to other cities of the state. It is also the epicenter for jobs and so you have exposure to endless opportunities here. A great perk is that the city is extremely diverse in nature and filled with top-notch restaurants, places for entertainment, historic districts, making it far from stagnant. Broadstone, Lexington Hills and Boulevard Park are the top residential neighborhoods of this city.
Median value of homes – $313,400
Median rent – $1,179
2. Berkeley
The city of Berkeley is located in the San Francisco Bay Area. This is definitely an affluent part of the state that might not be for everyone from the affordability aspect. The area is diverse, vibrant and is home to the University of California. It is undoubtedly a hotspot for students, young professionals and families. Bear in mind that it does have the atmosphere of being a college city because of the concentration of universities here. The place is sociable in its essence and among the most popular places to live in the state.
Median value of homes – $938,800
Median rent – $1,612
3. San Diego
A large percentage of people are drawn to the vibe and atmosphere of San Diego and probably pushes them to move the state. San Diego has a laid-back vibe and is a great option if you don't like being cooped indoors. The city boasts of having the best weather conditions, the beach and lots of things to do nearby. If you choose to live here, you'd be staying in close proximity to the international airport, have lots of choice for food and entertainment. The city is also a bustling hub with a plethora of companies that have set up their headquarters here.
Median value of homes – $569,100
Median rent – $1,611
See also: Moving to San Diego
4. Los Angeles
The city of Los Angeles has a big character and a spirit that draws millions of people to the city. Presently, it is the second most populated city in the entire nation with over 12 million people occupying the city. This definitely makes it a crowded place but at the same time desirable. L.A. is home to thousands of media firms, advertising agencies and film studios. It's a great place to reside in if you need to expand your network or increase your ties with the entertainment industry. Do keep in mind that the city possesses all of the charm and amenities that is expected of it but also consists of the cons that comes with the immense amount of development.
Median value of homes – $599,700
Median rent – $1,376
See also: Moving to Los Angeles
5. Fremont
If you wish to stay connected to the Bay area community but also keep your distance because of the massive crowd there, then the city of Fremont is a safe bet. The atmosphere in Fremont is quiet and residential, cut away from the noise. Residents here enjoy the fact that they have access to dog parks, playgrounds, lakes and good school systems. It's easy to find close-knit communities and is surely a biker's paradise.
Median value of homes – $863,800
Median rent – $2,188
See also: 10 Best Places to Live in California
Things To Take Care Of When You're Moving From New York To California
Make a list of all the challenges associated with moving from the East Coast to the West Coast, and the ways in which a moving company could take off certain burdens.
Get an estimated delivery window from the movers in advance as this would help you plan your schedule around that date. Remember that it could very well take them over a week.
Research your most feasible option to reach California. In our opinion, a flight would be ideal. We suggest booking flights well in advance, since California is a tourist destination and tickets could be expensive during peak season.
Re-evaluate your possessions and purge well enough so that you're not increasing the load of your moving truck.
Be sure to book your movers well in advance if you're moving during peak season. Mid-September to April is your safest bet.
Just like New York, the cost of living is high in California, so it's safe to have secured a job or have taken a job search vacation to the state in order to test the waters. This would also ease the long distance moving process.
It's advisable to get 3 moving quotes and read Google reviews and Better Business Bureau before settling down for a moving company. It's also a good idea to ask close friends for suggestions of companies after you do your own research.
Ensure that the estimate you get for the big move is based on weight and not cubic feet of the truck.
New York to California Moving Costs
A move from New York to California is an expensive affair and the cost falls in the range of $3,000 to $7,000 for full-service movers. The smaller the move, the lesser the cost will be. If you look at services such as PODS or a U-Haul, overall costs could amount to around $4,000 to $5,000.
The main cause for the expense is the vast distance and ground being covered to move all the way from the east coast to the western corner of the nation. To get an accurate estimate, it is necessary to share the zip code of your current location and the prospective place you're moving into. Keep in mind that it is absolutely necessary to dive into the teeny-weeny bits of your move with the moving company.
Ask yourself if you need help with packing, loading, unloading, storage or anything else and convey this information to your mover so you have an accurate estimate.
FAQs about Moving from NY to CA
How many days does it take to drive from New York to California?
New York is roughly 3000 miles away from California. If you plan to drive there, you must know that the entire journey sums up to about 53 hours of traveling. Assuming that you drive for 5 hours a day, you will take 10 days to reach California. Similarly, if you drive 10 hours a day, you will reach California in about 5 days.
What state is halfway between New York and California?
You must have realized that New York and California are on two opposite ends of the country. Nebraska is the state which falls halfway between New York and California.
How long is a train ride from New York to California?
California is roughly 3000 miles away from New York. The duration of your train ride will obviously depend on where you plan to go in California. However, it will take you 78 hours and 29 minutes on average to reach California if you take the train. Some of the fastest trains will take a minimum of 67 hours and 20 minutes to reach California.
Is it worth it to move to California?
California is a beautiful state with a diverse and easy-going culture. People primarily move to California for its weather and its beaches. California is generally warm and sunny for more than 250 days a year. In addition to that, there are several award-winning restaurants and delicious cuisines, art galleries, museums, outdoor activities, etc., that can be enjoyed by you at all times.
However, one thing you must know before moving to California is that life here is super expensive. You might have to spend a major part of your income on housing costs, utilities, transportation, health care, taxes, and so on. In our opinion, moving to California is totally worth it if you have enough money. On the other hand, if you are running on a tight budget, California might not be the best option for you.
How far is NY to California?
New York is 2,441 miles or 3,928 miles away from California. Traveling from New York to California will take you about 4.5 hours by airplane.
How much is a train ticket to California?
If you are traveling from New York to California, you can expect to spend an average amount of $240 on your train ticket. If you find a train ticket below this value, you can rest assured that you are getting the best deal possible.
How much is a bus ticket from New York to California?
The cheapest bus tickets to California from New York costs about $150. The starting price for tickets for buses would be roughly $150. However, the average cost of a bus ticket to California is $202.33. Remember to book at least 30 days in advance to make sure that you get the cheapest deals.
Can you take Amtrak to California?
You can choose to take the Amtrak to California from most of the states (for instance, Louisiana, Illinois, etc.) of the USA. If you want to travel to California from New York, Amtrak is the only train that connects California and New York. The good news is that 11 Amtrak trains run between New York and California every day. The average cost of the ticket of an Amtrak train from New York to California is $127.
---
Conclusion
The Golden state of California has its perks, so it could be a suitable option depending on what stage of life you're in. Overall, the pros of Californian life may or may not be appealing to you. Of course, that depends on what you seek to find here that New York doesn't offer. If it ticks all the boxes, remember that it is absolutely necessary to begin planning logistics and taking insights from professional movers in NYC well in advance, because this is truly a big move.
Also See: Moving From Florida To California – Expert Tips & Advice