Moving from Texas to Florida – Expert Tips and Advice


VanLines Inc
Secure Storage
Easy Booking Process
Fully Trained Employees
GET QUOTE

Colonial Van Lines
Storage Services
Long-Distance Moves
Corporate Relocations
GET QUOTE

Moving APT
Vetting Process
Award-Winning
Available Nationwide
GET QUOTE
Our Take
Price
Rating
Minimum Shipment Size
Storage
Booking Deposit
Cancellation Policy
Quoting Options
Discounts

Best Overall Value


GET QUOTE

2+ bedrooms




Free 30 Days




10%

Free up to 72 Hrs

Phone / FaceTime / Text

Senior / Same day Booking

Best Industry Reputation


GET QUOTE

1+ bedrooms




30 Days




20%

Free up to 72 hrs

Phone / Facetime

Seniors Discount

Best Customer Service


GET QUOTE

1+ bedrooms







Free up to 72 hrs

Phone / Virtual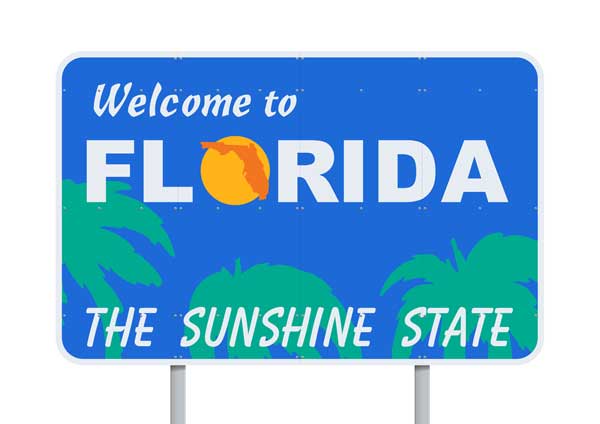 Texas; the state of sizzling BBQ, scorching heat, and live music. The state of Texas is a historically and culturally significant state in the country of the U.S.A, and other than the traffic, heat, and expenses, we are sure that it must have treated you well. However, moving to Florida will take care of all these issues and a lot more, and, well, the ocean certainly makes everything better, doesn't it?
Living in the state of Texas might have come with its own share of perks and beautiful memories. But now that you have decided to move, take it as a fresh start and we will supply you with all the information you will need to fill these new chapters with lovely memories. While we know that living in the Lone Star State might not really have been lonely for you, if there's one thing that we can assure you about Florida, it is that the Sunshine State certainly will add a lot of new friends and flavor to your life.
Factors to Consider Before Moving From Texas To Florida
Weather Conditions
After your brief period in the state, you must be used to the dry heat of Texas, and moving to Florida will be different because of the unprecedented humidity. The weather is a great reason to move to Florida because you're likely to receive more sunshine here than in Texas. While the Texan heat can fluctuate between 85°F and 90°F during the summers, in Florida, the summer temperature stays between 90°F to 95°F, which is pretty similar. However, rain can come and go throughout the day.
The state of Florida gets 52.1 inches of rain, on average, per year. Houston, Texas gets 53 inches of rain, on average, per year. In Florida, the winters are quite short and dry and lasts from December to February. The temperature in winter range from 41°F to nearly 65°F, while daytime highs can vary from 64°F to 77°F depending upon the city. We are sure winters in Florida will not be that surprising to you as they are short and dry, similar to the state of Texas where the temperature varies at an average low of 36°F and a high of 59°F.
Cost Of Living
You are used to a lower cost of living in the Lone Star State but Florida and its pleasant weather will certainly cost you more. This will reflect in the hike in your overall living expenses in the state. Overall, Florida is 8% more expensive as compared to Texas, and home value, the rental market, and utilities make for a huge chunk in the overall cost of living. Let's examine these factors in greater detail.
Buying A House
Let's get real, neither the Lone Star State nor the Sunshine State is cheap when it comes to buying a house but if you compare, the median home value for a house in Florida is approximately $348,732 while in Texas, it is comparatively cheaper at $282,726. If you are preparing to move to Florida, be prepared to spend a lot more on good housing but do not worry as you could possibly get conveniently affordable houses in cities like Jacksonville, Cape Coral, and Palm Bay.
Renting A House
The rental prices vary based upon the city and location along with the size of the place. But if you are moving from Texas and decide to rent a place in Florida, the monthly average rent will be around $612 which is almost half if we compare it to the high monthly average rent of Texas which is nearly $1,016. Renting definitely comes cheaper in good ol' Florida!
Utilities
If we talk about utility bills, moving to Florida will be comparatively cheaper because you'll pay approximately $356.53 for utilities in Texas while in Florida, the overall utility bills will cost you approximately $342.22.
To illustrate the division of these bills further, let's take a closer look at your individual monthly bills. In Florida, the electricity bill will cost you around $129.65, the water bill might cost you nearly $70.93, streaming services will be around $46.04, natural gas will cost nearly $35.83, and the internet bill will average around $129.65.
Job Market
Both states have a really strong job market and plenty of opportunities which is one main reason behind both of them being extremely populous. You would've been spoiled with job opportunities in the state of Texas because it has a really solid market with big companies and jobs while Florida is mostly in touch with the roots with agriculture and tourism being the biggest industries offering the most high-paying jobs. You can be further assured because the state of Florida is considered as one of the United States' economic powerhouses and has the fourth-biggest economy in the country.
The median household income in the state of Florida is $55,660 with a mere 3% unemployment rate. Though the state of Texas has a comparatively higher median household income at $61,874, its unemployment rate is also higher at 4.7%. You are most likely to find a well-paying job in the state of Florida as there are various big players in the market and some of the major companies offering jobs are as follows:
Publix
SFN Group
Jabil
Dardan Restaurants
J.P Morgan
Walt Disney Company
Bank Of America
Hertz
Lowe's Home Improvement
Transportation
You must be used to the Texan public transport which provided you with plenty of options but moving to Florida will make your commute better because the Sunshine State has less traffic compared to the Lone Star State. The Florida Department of Transportation (FDOT) is a decentralized agency that is responsible for the establishment, maintenance, and regulation of public transportation in Florida.
The biggest shift for you once you move to Florida will be the lack of options when it comes to public transportation. Though Florida has buses, car rentals, and shuttle services available, the majority of the population prefers to go around by their own car or to rent one. If you prefer to travel by bus, you can get a monthly pass for public transit in Miami-Dade County which will cost you around $72.50. The state of Florida also has a great number of successful and reliable car rental services which will be an ideal pick to help you get around the state.
Air commute makes for a huge chunk of tourism and it helps people from across the globe reach the Sunshine State. The state of Florida is a crowd favorite, hence it has a total of 131 public airports, 365 private airports, and 24 international airports. The international airports of Miami, Orlando, and Tampa are some of the biggest airports in the state.
Florida also has a rail system which is comprised of 2,786 miles of mainline track, which are owned by 15 operating line-haul railroads and terminals or switching companies and is mainly used for long intercity and inter-state travel purposes. Due to Florida's proximity to the ocean, there are many boats and intercoastal waterways available. Floridians also enjoy commuting through bicycles and shuttles.
Florida's Strong Points
Florida has breathtaking beaches and you will be spoiled for choice and adventures.
Other than a few cities as exceptions, the overall cost of living in Florida isn't as expensive as in many other big states.
Florida is extremely diverse when it comes to the population and you will find a sense of home and belonging in the Sunshine State.
Florida doesn't levy state income tax so your overall tax burden will also be light.
You will never run out of options when it comes to seafood.
You will enjoy pleasant weather, for the most part. Just make sure to stock up on good quality sunscreen.
Florida is a relatively safe state with a low crime rate compared to the state of Texas.
Top Cities To Move To In Florida
Melbourne
The city of Melbourne will be an ideal place for you to move to if you prefer a house with access to clean beaches, a good economy, quality health care, and affordable housing. The city of Melbourne is ethnically pretty diverse, hence it will offer you an inclusive and vibrant atmosphere where you can coexist and raise a family in harmony while also enjoying big beautiful parks, zoos, and various outdoor activities. Melbourne is also preferred by retirees and has been labeled as one of the best places to retire because of its good health care and desirability. If you are an art enthusiast or an artist, the city of Melbourne will be heavenly for you because it is known for its art galleries and museums.
Median Home Value: $331,184
Average Monthly Rent: $1,391
Tampa is undeniably one of the prettiest and most admired cities in the state of Florida. It is a great place to start a life and enjoys great connectivity too. If you prefer a city that offers you the ease of modern development while carrying the simplicity of a small town, Tampa might be the one for you. You will be spoiled with vast beaches, great parks, and an outdoor community if you decide to stay in Tampa. The crime rate of the city is also low while the median home income is $87,818, with a poverty rate of 18.60%. Your kids will grow amidst stunning flora and fauna while availing themselves of good education and sports facilities.
Median Home Value: $365,650
Average Monthly Rent: $1,762
The city of Jacksonville attracts the most number of people every year making it one of the most populous cities in the state of Florida. This growing population is just a testament to how good the city of Jacksonville is. Filled with stunning restaurants, bars, adorable cafes and lush parks, the city of Jacksonville offers its residents a suburban feel. Jacksonville is especially great for people moving with families because you will have plenty of outdoor activities and good schools. Just keep in mind that the crime rate in the city is comparatively high so take necessary precautions to manage personal safety.
Median Home Value: $273,730
Average Monthly Rent: $1,411
Naples
Probably one of the most expensive cities in terms of housing, the city of Naples is still one of the most desirable places to live in the state of Florida. If you are a fan of high-end shopping, the cities of Naples will be a paradise for you. Naples is located in southwest Florida and is situated next to the Gulf of Mexico. Cosmopolitan dining, golfing and all things that define luxury will be available for you in the gorgeous city of Naples. It is also one of the healthiest and happiest cities in Florida while also being the safest city in the state.
Median Home Value: $506,426
Average Monthly Rent: $2,032
At one point, all of us imagine a life in Disney World and Orlando is a city that can make this dream come true. Known for Disney World, theme parks, great nightlife and stunning golf courses, the city of Orlando is hands down one of the best places to be and live in, in the state of Florida. Also known as 'The City Beautiful', Orlando has one of the most pleasant and warm climates in the state, and housing and rents aren't as high as you would expect them to be. In fact, the city's cost of living is 5% lower than the national average and offers you a great quality of life filled with adventures and happy moments. Who wouldn't want that, right?
Median Home Value: $338,272
Average Monthly Rent: $1,733
Things To Take Care Of When You're Moving From Texas To Florida
Keep in mind that transportation will be comparatively expensive in the state of Florida but you will also enjoy convenient transportation and a lot less traffic as compared to the Texan congestion.
One big change for you to keep in mind when you move from Texas to Florida is Florida's concealed carry law. Make a note that your concealed carry permit from Texas will only be valid for 90 days after you become a legal resident of Florida. After those 90 days, you will need to obtain a Florida license, called a CWFL, in order to continue carrying a concealed weapon.
You should move your business along with you if you are moving to Florida but the process should not be too taxing for you.
You can simply stop by the local DHSMV (DMV) office and easily transfer your Texas driver's license to a Floridian one with a few documents.
You will be pleasantly surprised with the weather of the Sunshine State as Florida has the most pleasant weather year-round.
Keep your medical benefits, you can use them in the state of Florida as well.
Texas To Florida Moving Costs
Moving is a long process filled with broken stuff, bruises, and lots of trial and error, and hiring a moving company can save you from all this trouble and a lot more moving-related problems. Especially in case of a long-distance move, we would strongly recommend you go for a reliable moving company. Moving from one state to another is a big change and moving companies take care of a lot of aspects without you needing to worry too much.
The cost of moving varies based on many factors but the average cost to move from Texas to Florida is approximately $1,700 to $3,680. The moving cost also depends upon the size of your place and the moving company. We would suggest you always take quotes from various reliable companies which are licensed and bonded before hiring one.
Conclusion
To conclude, we are giving you a go-ahead for your move because Florida is honestly so fun, and well, the sun is always good for your vitamin D intake and mental health. Just be mindful of the things that we've mentioned and research well before hiring a movie company. You might take some time to let go of the 'Howdy' of Texas but Floridians will certainly greet you with a warm 'Oye' and we hope for things to be a smooth sail from that point onwards!
See also: Best Moving Companies in Texas | Most Affordable Places to Live in Florida
FAQs About Moving From Texas to Florida
Why Do People Move From Texas To Florida?
As we've mentioned before, one big reason behind people relocating to the state of Florida is the comparatively pleasant weather and the plethora of possibilities that the Sunshine State offers. The traffic in Florida is also lower and so is the crime rate. People tend to be attracted to make the choice of moving because the state is pretty and quite diverse too.
Does Florida Have State Income Tax?
No, the state of Florida doesn't have state income tax which is one big factor behind people preferring to move here. Just keep in mind that if you own a corporate business, you will be required to file a corporate income tax return unless you are exempted.
Is It Better To Retire In Florida Or Texas?
Where you decide to retire depends entirely upon what your ideal retirement plan and post-retirement life look like. If you prefer to stay by the ocean while enjoying the summers and seasonal hues, go for the Sunshine State if you have the funds. However, the state of Texas will certainly be a wise choice too, especially if you plan to invest and save your money because it has a low cost of living, no income tax burden and real estate prices are also comparatively lower.