Moving From California To Tennessee – Expert Tips & Advice


VanLines Inc
Secure Storage
Easy Booking Process
Fully Trained Employees
GET A QUOTE

Colonial Van Lines
Storage Services
Long-Distance Moves
Corporate Relocations
GET A QUOTE

Moving APT
Available Nationwide
Award-Winning Movers
Extensive Vetting Process
GET A QUOTE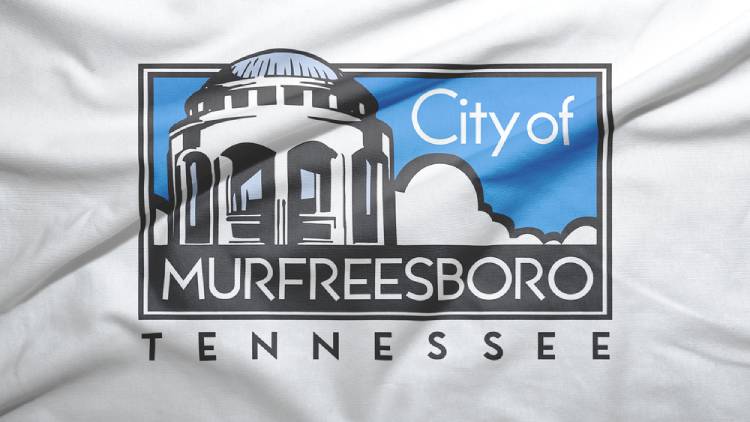 Tired of California's exorbitant cost of living draining the life out of your wallet? We don't hold it against you. That is why we believe relocating to a state with a solid economy and a relatively low cost of living is the best option for you right now. Tennessee, for example, is a beautiful state. Because of its rich music culture, this state will provide you with the best of luxuries while also guaranteeing that you are blessed with calming music wherever you go.
And, unlike California, spending money on even the most basic essentials won't send your monthly budget into a tailspin. To aid you in your decision to relocate to Tennessee, we've put together an in-depth guide to everything you need to know about the Volunteer State.
Factors To Consider When Moving From California To Tennessee
Weather Conditions
California and Tennessee are on the same temperature band. Throughout the year, both states experience temperatures that vary between 30°F to 90°F. You probably might be thinking that nothing can beat California weather because it is typically temperate year-round. But if you're a fan of having all 4 seasons, Tennesse has got you covered.
To give you a true idea about the weather conditions in both these states, below is a comparison for the same.
Here's the difference in temperatures that you can expect during peak winters:
California in January – Average temperature falls in the range of 45°F to 68°F.
Tennessee in January – Average temperature falls in the range of 32°F to 48°F.
As you can see, California still has a pretty warm climate even during winters as compared to Tennessee which enjoys cool and bearable climatic conditions.
Here's the difference in temperatures that you can expect during peak summers:
California – Average temperature falls in the range of 75°F to 85°F.
Tennessee – Average temperature falls in the range of 67°F to 89°F.
Overall both states are on the same wavelength in terms of weather conditions so you won't be majorly adjusting to a whole new climate with the move. You just would probably need to get used to the frequency of rain in Tennessee, after all it is the 6th rainiest state. To put things in perspective, in terms of sunny days, the average in California is at 284 days a year while Tennessee averages at 210. So there's not too much of a difference.
Few Things To Bear In Mind About Tennessee Weather:
The phrase "Rain rain go away" probably finds its origin in Tennessee because this state experiences quite a heavy downpour. Safe to say, Tennessee is one of the rainiest states in the country.
On good days, the state's weather conditions are mild and pleasant, but you cannot have a joyride all year long. This is when the city gives you a glimpse of its intensely hot summer days that reach even the 91°F mark.
During winters, thunderstorms often come knocking on the state's doors to mark its presence from time to time.
Cost Of Living
If you love brutal action games, you will love the sight and experience of the cost of living getting slashed by a considerable amount when you move from California to Tennessee. In other words, you'll be saving a ton, and moving to Tennessee could make way more financial sense. You probably know that California has the 3rd highest cost of living with real estate costs going through the roof.
The low cost of living in Tennessee is a welcome change to many and a good break from the notoriously high prices in California. Services in Tennessee costs 10.1% lesser than the national average, leaving room for you to cut down on expenses. Let's also take you over different factors to give you a more holistic view of the cost of living :
Buying A House
To give you a fair idea of the average house value in both the states, here is a quick comparison between the two.
Median Home Value in California (According to Zillow): $745,200
Median Home Value in Tennessee (According to Zillow): $269,950
Right off the bat, you'll notice that the difference in the house values is clear as day. Although lifestyles may differ, you will be paying three times lesser for real estate in Tennessee as opposed to California.
Renting A House
The average rent in the state of California amounts to about $2,875. This figure is way higher than the national average of $1,680. To add to that, the average rent in places like Villa Park and San Marino soar as high as $3,500! On the other hand, the median rent in Tennessee is about $1,428, which is relatively lower than the national average and even lower than the rent you're probably paying in California right now.
Utilities
In terms of electricity, gas, internet, water, cable, and garbage, the average in California is at $401 while things sit at $397 in Tennessee. When it comes to goods, there's a visible difference. For instance, a loaf of bread in California costs about $3.30, the same would cost you about $2.25. A dozen eggs are priced at about $3.10 in California which is almost twice the price you will pay for the same in Tennessee. A gallon of gas is at $4.7 while remains at $3.2 in Tennessee.
By now, you would have figured it out that California trumps Tennessee in almost every aspect where it requires you to spend your bucks. Maintaining the pattern, childcare is yet another area where you will save tons of money whilst providing decent education and upbringing to your kids. To give you a number, you will be paying about 28% less in Tennessee than in California. Boy does that save you money!
Job Market
As you might be aware, the economy of California is the largest in the United States. The economic conditions of California are at a supreme level, it being the largest contributor to the nation's GDP. The state is home to some of the biggest Fortune 500 companies, high-tech giants, and the biggest of health companies. However, there's a ton of competition for jobs in the state, this is probably why the unemployment rate in California stands at 6.5%.
In the case of Tennessee, it might not be the having the strength of the economy of California but has been seeing steady growth in job opportunities with an unemployment rate of about 3.8%. The state's economy is flourishing and not relying on a single industry but supported by the combined efforts of the transportation, healthcare, agriculture, and finance businesses. Finding a job in Tennessee would most likely be less competitive. To get familiar with the largest companies within the state, refer to the list below –
Some Of The Largest Employers In Tennessee Are:
Brookdale Senior Living
Dollar General
Dolgencorp
FedEx
LifePoint Health
HCA Healthcare
Community Health Systems
AutoZone
Cracker Barrel
Envision Healthcare
While we are on the subject of finances, here is a comparison between the two states in terms of annual incomes:
Median annual income in California (According to World Population Review) – $80,440
Median annual income in Tennessee (According to World Population Review) – $53,340
It shouldn't come as a surprise that the annual income in both these states will differ a great deal given the cost of living are on completely different tangents. While California has a fairly high annual income, Tennessee takes pride in its no-state income tax policy which certainly helps in maintaining a decent lifestyle in the state.
Transportation
Commuting to various places in and around Tennessee has not been an issue for the longest time thanks to the robust transportation services provided by the Tennessee Department of Transport (DOT).
The major cities of Knoxville, Memphis, and Nashville are all connected by the state's longest highway, the Interstate 40 (I-40). Do keep in mind that the latter two cities mentioned above face traffic issues from time to time.
There is no better commute option than a well-connected and well-maintained public transportation network. The state of Tennessee excels in providing its residents, just that! To give you a little info on which commute options you can choose from, here is a list of the same.
Commute options in Tennessee that will help make life easier for you:
BNSF Railway
Chattooga and Chickamauga Railway
Tennessee Southern Railroad
Music City Star
Amtrak
West Tennessee Railroad
Tennessee's Strong Points
The residents of the state reap the benefits of the state's no-income-tax policy. Add to that a fairly affordable cost of living and you have a happy and satisfied community of people.
For true music lovers, Tennessee is quite literally heaven on earth. The state is known to organize a myriad of music weeks, festivals to keep the residents entertained.
The state of Tennessee enjoys all four seasons which makes it an ideal place for people who enjoy mild and bearable climatic conditions.
Top Cities To Move To In Tennessee
Are you a history lover or are you more into the lavish and modern culture? Well, either way, Nashville is a place that pleases both these audiences. Oh, did we forget to mention that it is also called the "Music City" of the country? All in all, you have everything you need right at your disposal here in Nashville. With such a rich diverse culture, the city is bound to have slightly expensive housing costs but is surely going to be worth every penny you put down.
Median Home Value: $405,230
Median Rent: $1,645
Brentwood
Speaking of cities with excellent schooling systems and a strong job market, Brentwood tops that list by a margin. This is a testament to the city's firm belief in growth and prosperity. The city also has a relatively low crime rate which makes it a safe space for your kids to grow up in. However, a plush and elegant city like Brentwood comes at a high price. So, if you don't mind spending a bit more for a higher quality of life, there is no better place than Brentwood.
Median Home Value: $924,550
Median Rent: $2,470
Germantown
Horse race lovers, assemble! Known for hosting numerous horse racing competitions, Germantown attracts large crowds, particularly the Richie riches from all over. Located in Shelby County, Germantown also excels in showcasing its rich arts culture through fairs, performing art studios, exhibitions, etc. So, if you love an aesthetic neighborhood that pleases your soul, then what better than the beautiful city of Germantown.
Median Home Value: $454,900
Median Rent: $1,815
Oak Ridge
This particular city has seen some very interesting times back in the day. Originally built with the intention to develop technology to put a stop to World War 2, the city has come a long way to becoming a peaceful civilian city. With a low cost of living AND a low crime rate under its belt, this city is an ideal destination to raise a family.
Median Home Value: $237,850
Median Rent: $875
Rightfully termed as the "Scenic City" of the country, Chattanooga provides stellar natural views that you just cannot get enough of. Apart from that, the city also is a hub for entrepreneurship majorly relating to tech-based industries. The lightning-speed internet connectivity throughout the city gives the residents extra bandwidth over other competitors.
Median Home Value: $245,105
Median Rent: $1,210
Things To Take Care Of When Moving From California To Tennessee
The distance between California and Tennessee is roughly around 2,160 miles which is why a DIY move might be the best choice. Let the professionals take care of your belongings while you enjoy a hassle-free long drive across the country.
A cross-country move is definitely going to invite a lot of scammers who might cause some serious damage to your moving budget. So, to avoid such a tragedy, make sure you get moving estimates from 3 or more moving companies before you zero in on one.
A thorough background check on the moving company you choose to hire will only benefit you in ensuring authenticity and building trust in them. You must check whether the company is federally registered and licensed to carry out an interstate move.
To save on moving costs, consider moving during the off-peak season when there are a number of moving companies to choose from and will cost you way less than it would during peak moving season.
Also read: Tennessee DMV Change of Address
California To Tennessee Moving Costs
Moving so far across the country is bound to invite high costs and there is no way around it. Your average move from California to Tennessee may vary from $3,800 – $7,000. As high as these figures might seem, you can still cut down on various costs and save a load of money with proper planning and implementation of cost-effective methods. To give you a faint idea of how your budget is going to be affected by the moving costs, here is a quick summary of the same with respect to a 2-3-bedroom apartment.
Do keep in mind these costs may vary depending on the types of services you are availing of, the location, and much more. Although it is advisable that you hire a full-service moving company to get your relocation done considering the mammoth distance and the stress of packing & unpacking that comes along with it.
FAQs About Moving From California To Tennessee
Why Are Californians Moving To Tennessee?
The primary reason for anyone to move from California is the high cost of living which not everyone can afford. Tennessee being a great affordable state to earn a decent lifestyle, is an ideal destination. Other than Tennessee you can use this list to find out Where Should You Move After Leaving California.
Is Tennessee A Good Place To Move To From California?
Be it the four distinct seasons or the affordable lifestyle, Tennessee checks all the boxes on the list of ideal relocation destinations.
How Much Does It Cost To Move From California To Tennessee?
An average cross-country move from California to Tennessee would cost around $3,800 – $7,000. By implementing cost-effective methods, you can save a ton of money on moving costs.
Also See: Best Cross Country Movers | Moving From California To New York | Moving from California to Idaho | Moving from California to Oregon