Moving to Nashville | 2021 Cost of Living and Relocation Tips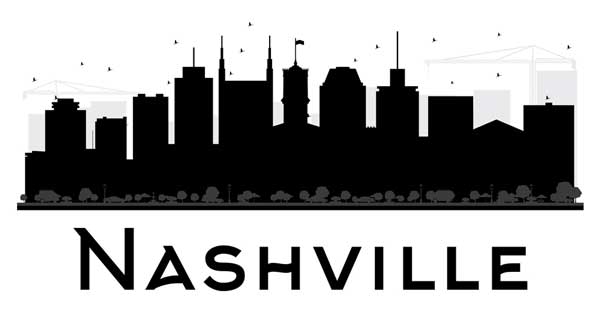 So you want to move to Nashville. You've read all about the city's history, found out how it became Music City USA, and you even visited Opryland when it was open. You can't wait to drive the streets as a resident. However, there are quite a few things you don't know about your new city like the cost of living, education, and food. Well, y'all come on down, and we'll tell you all about your new city.
Nashville History
The establishment of Fort Nashborough is thought to be the beginning of the city's history. However, when the country began establishing territories, North Carolina owned what would become Kentucky and Tennessee. The area below the Ohio River was known as the Southwestern Territory.
North Carolina ceded its western territories to the newly founded government due to the cost of protecting the settlers from the Indians among other costs. In 1783, Davidson County was formed out of the former Washington area just above the delineated Indian Lands.
Nashville was founded by James Robertson and John Donelson during the Christmas of 1779. The city didn't become the state capital until 1827 and became permanent in 1843. You'll see the city's earliest plantation homes dotting the countryside, for Nashville was largely agricultural, although logging and milling provided a healthy income for the area.
Fun Facts About Nashville, TN
You're moving into a fascinating city. Some fun facts about Nashville include:
Oprah Winfrey got her start on Nashville's WLAC TV as the first African-American as well as female news anchor while attending Tennessee State University
Elvis Presley recorded more than 200 songs in the RCA Studio B
Founder John Donelson's daughter Rachel married the future president Andrew Jackson. His home, The Hermitage, features a guitar shaped drive
Nashville was home to the World Expo in 1897 and called the "Athens of the South." This was due to the west's only replica of the Parthenon in which is a 42 foot tall statue of Athena, the largest in the Western Hemisphere
Got a sweet tooth? Have a GooGoo, Nashville's premier candy. It was developed in 1901 and is still crunching
Nashville's WSM Radio was given the first FM license in 1941
The only American to become president of another country was Nashville's William Walker, who became president of Nicaragua in 1856
President Richard Nixon in 1974 played "God Bless America" on the piano in the new Opry House's first show
Another president, Theodore Roosevelt, drank a cup of coffee at the now defunct Maxwell House Hotel and declared it "good to the last drop," a slogan the company has kept to this day
The Tennessee State Capital building is the oldest capital building in the country still in use
Tennessee has only one five star, five diamond hotel. It's the Hermitage Hotel in Nashville, and has seen such names as John F. Kennedy and Al Capone pass through its elite doors.
Nashville Relocation Facts And Figures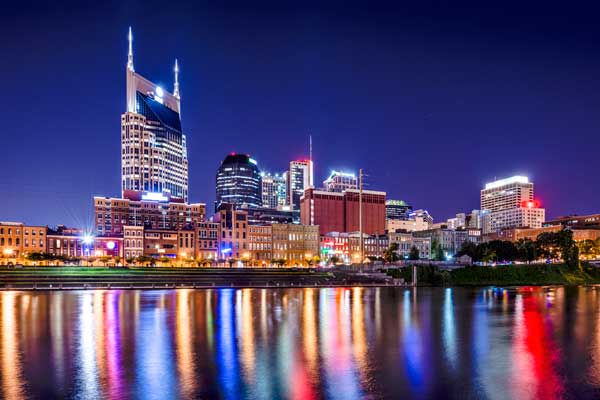 With between 90 and 100 people moving to Nashville every day, it's no wonder the population has swelled to almost 700,000. They pay no income tax to the state, although the sales tax is 9.25 percent. The median income is almost $67,000. The median home price is $290,000. The city is ninth down the list of cities with the highest cost of living below New York and San Francisco. Here are some more relocation tips:
For over 84,000 students, there are 383 preschools, 142 elementary schools, 91 middle schools, 61 high schools, and 362 private schools.
Colleges and universities include number one rated Vanderbilt University, Belmont University, Lipscomb University, Fisk University, Tennessee State University, Trivecca Nazarene College, American Baptist College, Watkins College of Art, Gupton College, Nashville State Community College, National College, Remington College at Nashville, and SAE Institute of Technology at Nashville.
Your power will be supplied by Nashville Electric Service, your water by Metro Water Services, your gas by Nashville Gas Company, and your trash and recycle by Metro Nashville Public Works.
You'll need a moving company near you. The top three picks in Nashville are Two Men and a Truck, All My Sons and Music City Movers.
Humans have to eat, and many of us like to do it three times a day. Try 12 South Tap Room, Loveless Cafe, Pancake Pantry, Whiskey Kitchen, Southern Steak & Oyster, and Tavern. Also sample Parson's Chicken and Fish, 'za for innovative pizza, or Hathorne for the vegetarian in the family.
You'll also want to get outside and run around. Nashville offers everything from hang gliding to kayaking, walking paths to riding paths, swimming, fishing, picnicking, and more in its 178 parks. Check out Centennial, Cumberland, East, Warner, Grassmere, Green Hills, Mill Creek, Shelby, and White's Creek parks.
Summer wouldn't be any fun without a swimming pool, and in Nashville, you've a choice: Wave Country on Two Rivers Parkway, Rose Community Center on Edgehill Avenue, and Coleman Regional Center on Thompson Lane, among others.
Of course, Nashville has a little something for every type of sports fan. There's college ball, but there's also professional ball. The NFL Titans, for example, play on Nissan Field. At the Bridgestone Arena, it's the Nashville Predators playing hockey. If baseball is your passion, then head on over to Sounds Stadium to watch the Nashville Sounds run those bases. Let's not forget the MLS Nashville Soccer club for those who love soccer.
We've left music for last. You hear music everywhere you go in the city from blues and R&B to jazz to rockabilly to rock 'n' roll to country music. Most of the hotels have lounges in which you can hear your choice of music all week long, but there are a few venues that offer more seating than a hotel lounge can. Check out Belcourt Taps in Hillsboro, Mercy Lounge downtown, The Lipstick Lounge in East Nashville, and The Row at Vanderbilt.
Moving And Shipping Costs
The cost of moving depends on three things: how many rooms you're loading onto a truck and its weight, the distance you're moving, and if the moving company personnel pack and unpack for you. Most local moves or moving one or two states over costs up to $5,000. Long distance moves can run up to $10,000. If you rent your own truck, it costs upwards of $2,000. A shipping container runs you around $5,000.
Moving Alone versus Moving With Family
Moving alone is a lot simpler than moving with a family. You know your deadline for being in the new house, so you do the work, transport it, and it's done. Individuals don't generally have all the belongings a family does, so it takes less time to move it. It costs less, too.
Families, on the other hand, require not just physical work but emotional work as well. Children need to have arrangements made to keep in contact with friends. Adults have Facebook and Skype, so kids need their own social media equivalents in order to not feel so bad about moving away from them.
Pets are like children, in that they know something's up, and they worry they'll be forgotten in the hullabaloo or left behind. Our furry babies need reassurances just like humans do. If you're moving long distance with pets, then you won't be able to take these furry buddies to the new house so they can get used to it.
If you're not beginning too far from Nashville, then definitely take the pets and kids to the new house. Allow your pets to roam the place to get used to it. Put their feed bowls, toys, and beds in the same places they were in the old house. This will make your pets feel right at home when you all move in. Keep reassuring the pets so they feel loved and not quite so worried.
Families have three and four plus bedroom houses to move in addition to all the boxes. This takes a bigger truck, more time to pack it all, and costs more. Packing the personal and important things and the pets in the car around the children makes for bored and trapped kids. You'll have to bring tablets loaded with cartoons or movies for their entertainment.
Monthly Life In Nashville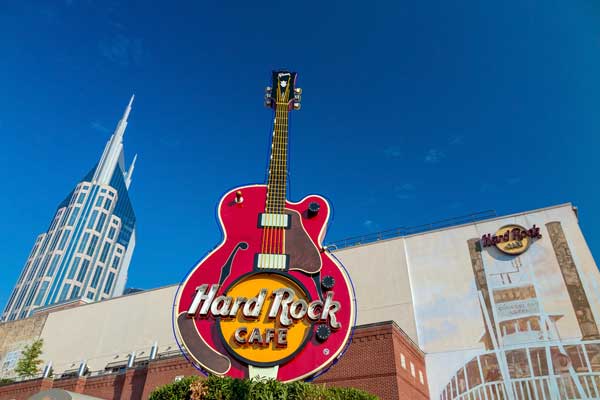 It's the 21st century. Life has gotten steadily more expensive as time has gone on, and Nashville is no different. The monthly cost of living here is as follows:
Rent: $1,500
Utilities: 160.00
Internet: $70.00
Automobile Gas: $130.00
Food: $300.00 (Food is figured as groceries and the occasional meal out.)
A GoBankingRates study found that Nashvillians could live comfortably on $85,000 per year.
Miscellaneous
If you're into heat and humidity, then Nashville's for you.
Stay off Briley Parkway if you're in a hurry.
Be prepared to drive wherever you need to go. There's public transportation, but it's quicker to drive.
An all day bus pass is $4.00. A seven day pass is $20.00. A month pass is $65.00.
If you get sick, never fear. Nashville is health care headquarters. It's a huge industry here.
Nashville is 533 square miles.
The city gets up to five inches of snow.
See also: Moving to Memphis Tennessee
Conclusion
Moving to a new city is exciting. Moving to one that's world-famous is exhilarating. Nashville is fun, and it's a voyage of discovery. The past and present merge seamlessly for an in depth look at how a city can remain vital for over 250 years. It's a city that preserves its green spaces as well as all its natural resources. Welcome home, you're going to love life here!
See also: Best Moving Companies in Nashville TN