Moving From NYC To Nashville – Expert Tips & Advice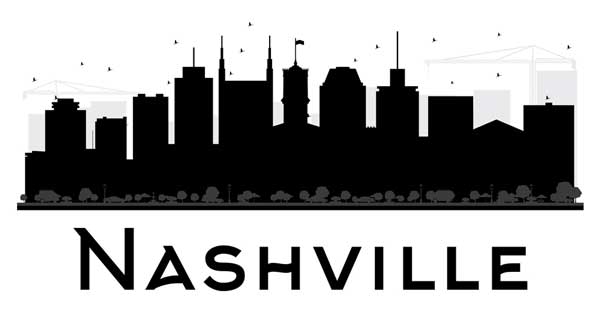 Tidy parks, busy streets, Broadway performances, and, of course, the Statue of Liberty are a few of the many things that make New York one of the best cities in the world. And why not? The Big Apple is known to have plenty of job opportunities, a great public transportation system, and, most importantly, a great social scene. But if you've been living in this city for long, you'll know that all of this comes at a cost.
It goes without saying that New York City has everything to please its residents but at a high price tag. The property taxes here are on the expensive side and people have to bear the traffic congestion to get around in the city. So, if you're considering moving out of New York City, Nashville in Tennessee is a great option. Surely you're going to miss the NYC-style pizzas and bagels, but you'll get to relish the mouthwatering hot chicken and biscuits in Nashville. However, the city has much more to offer you than just delicious food. Keep reading as we've covered everything you need to know in our guide about moving from NYC to Nashville.
Factors To Consider Before Moving From NYC To Nashville
Weather Conditions
If you've been residing in New York all this while, you've probably gotten used to the climate here. Since the city has a humid subtropical climate, the summers here are very humid and the winters, very cold. Nashville, on the other hand, is known to have a temperate climate where the residents get to enjoy all four seasons.
In terms of summers, New York City has a reputation for being really humid during summers with an average temperature of 77°F. There's not much of a difference between summers in New York City and Nashville as the latter is known for its hot and muggy summers. The summer season is the perfect time for people to hop on adventures like kayaking, swimming, and exploring the beautiful parks of Nashville.
Here's the difference in temperature that you can expect during peak summers:
NYC in July – Average temperature ranges from 71°F to 84°F.
Nashville in July – Average temperature ranges from 71°F to 89°F.
Speaking of the weather conditions in both cities, NYC has cold and damp winters. The cold winds and icy spells during winters make it difficult for people to bear the weather during winters. Nashville, too, has cold winters, but the city doesn't really experience heavy snowfall. The Music City is the prettiest during wintertime as the residents here enjoy seeing the city lit up for Christmas, riding an Old Town Trolley, and participating in the Nashville Christmas Parade.
Here's the difference in temperature that you can expect during peak winters:
NYC in January – Average temperature ranges from 29°F to 40°F.
Nashville in January – Average temperature ranges from 32°F to 48°F.
Few Things To Bear About Nashville Weather:
New York City experiences an average of 25 inches of snowfall every year. But in Nashville, the snowfall is just 4 inches annually. So, you don't have to worry about purchasing snow gear here as the city experiences hardly a couple of dustings of snow every year.
Just like NYC, Nashville also receives a lot of rainfall every year, which is almost 47-48 inches on average, annually. The months of November, December, and May are known to experience a copious amount of rainfall.
One of the things every person moving to Nashville has to beware of is the allergy risks in the city. The city is known to be the allergy capital of the state and so, all those with allergies need to take care of themselves here. Just so you know, the allergy season in Nashville is typically during the months of February and November.
Cost Of Living
The cost of living in a city can be a game-changer as it can greatly influence your decision of whether you want to move to a particular city or not. NYC, for example, has everything you'd ask of a city. But the city is known to have a high cost of living. No wonder the low taxes, cheap housing, and friendliness of people in Nashville are drawing many New Yorkers in the recent past. This charming old city has all the modern amenities you could possibly need at affordable rates – whether it's property tax or food, you'll find everything on the cheaper end in Nashville! Let's take a look at all the different expenses you'd incur in both the cities.
Buying A House
If you're residing in NYC, you know that the houses here come at whopping prices. After all, the Big Apple is one of the most popular and thriving metropolitan cities in the U.S. But don't worry, if you're considering moving from NYC to Nashville, you won't have to spend a fortune on your housing costs. This is because the Music City is known to have a majority of its residents who own their houses as the housing expenses here are relatively less expensive when compared to NYC.
To help you understand the real estate market, we've listed down the housing costs in both the cities:
Median Home Value in NYC: $746,354
Median Home Value in Nashville: $420,533
Renting A House
Your rent prices in NYC will differ depending on what borough you're residing in. But keep in mind that the housing market here is on the expensive side, so your rent prices will also be on the higher end. Nashville certainly comes out as an inexpensive city to live in compared to NYC, in terms of housing, costs, and rent. So, if you can't afford to buy a house here, you can always just rent one.
Here's what your monthly rent will be like in both the cities:
Median Monthly Rent in NYC: $3,400
Median Monthly Rent in Nashville: $1,975
Utilities
Apart from your housing costs, another important aspect you need to consider before moving to a city is your utility bills. Don't forget that these expenses will greatly affect your overall cost of living. We've listed your basic utility expenses in both cities as per the data shared by Numbeo. This is to help you understand how much money you'll be spending on utilities like energy, food, and water.
Let's take a look at your energy and other household expenses in both cities. For a standard 1-bedroom apartment, your basic household bills including those of electricity, heating, cooling, water, and garbage will come up to almost $162.82 per month in NYC. But in Nashville, you'll be paying around $191.94 for the same. You'll need internet for your work and leisure time for which your bill for 60 Mbps will be around $64.78 in NYC and $76.11 in Nashville.
Another basic necessity that you'll have to meet is your food expenses. To give you a better idea, we'll elaborate on the basic costs of a few typical breakfast items. A gallon of milk, a loaf of bread, and a dozen eggs will cost you around $1.97, $3.76, and $3.70 in NYC. Your expenses for the same in Nashville will come up to $3.21, $2.48, and $2.46 respectively. Water in NYC will cost you around $2.50 per liter, while in Nashville it's relatively cheaper at around $1.89. When it comes to transportation, you'll be paying $4.22 in NYC and $3.07 in Nashville for a gallon of gasoline.
Also See: Best Cities To Move To Start A New Life
Job Market
The Big Apple has a reputation for being one of the world's leading business, commercial, and financial centers. Nashville, too, isn't far behind as it is known to have a very diverse economy. The Music City has healthcare, music, automotive, technology, and real estate as the top sectors here. So, if you're planning to move from NYC to Nashville, know that a diverse economy calls for plenty of job opportunities here. Here are some of the top-notch companies that operate and provide jobs in Nashville:
SpecialtyCare
Vanderbilt University Medical Center
Ernst & Young
Deloitte
Dell
Sysco
Western Express
Bank of America
Amazon
The unemployment rate in the city of New York is 7.6% while it just 4.5% in good ol' Nashville. To help you get some understanding of the income range, we've listed below the median household incomes in both the cities:
Median Household Income in NYC: $63,998
Median Household Income in Nashville: $59,828
See Also: 17 Fastest Growing Cities in the US
Transportation
When it comes to transportation, NYC has one of the best transit systems in the entire country. Getting around NYC is very convenient for its residents as the city has a large subway system that is open and operating 24/7. Speaking of transportation, Nashville, too, is known to have a good transportation system. The city's residents use several modes of public transportation like bus service, taxicabs, and even motorcycles and bicycles to get around in the city. If you're a frequent flier, know that the city of Nashville has three major airports that are all centrally located; Nashville International Airport, John C. Tune Airport, and the Oakley Airport.
Here are some of the transit systems that you can avail of in Nashville to traverse the city:
Metropolitan Transit Authority (Bus service)
CSX Transportation, WeGo (Rail services)
Old Town Trolley (Trolley service)
Lyft, Uber (Cab services)
Nashville B-Cycle (Bike-share schemes)
Nashville's Strong Points
The city levies zero income tax so be prepared to save a large portion of your income every year.
If you're a music lover, then you'll know that it has a great country music scene. You may also read our article on 6 Best Cities For Music Lovers.
There are tons of coffee shops and restaurants in this city.
It boasts of a low cost of living, all things considered.
Nashville is known for its vibrant nightlife.
Several sports teams find their home in Nashville.
It is wide and airy and has plenty of outdoor parks.
Nashville is known for highly refined and sophisticated healthcare service centers.
There are good quality educational institutions in the city, which will benefit you especially if you're moving with your family or for higher education.
The city has a robust and diverse economy.
Best Neighborhoods To Live In Nashville
Gulch
One of the biggest and most urban neighborhoods in Nashville is Gulch, located in the south of the Downtown area. This neighborhood has a good standard of living mainly because of its thriving economy. Here, you'll find plenty of entertainment venues, shopping centers, cafes, and music hotspots that make the neighborhood seem very trendy and city-like. When it comes to housing options, you'll find plenty of apartments and condos to choose from. One of the best things about living in Gulch is that all the important places here, right from restaurants to the music venues, are very easily accessible.
Median Home Value: $699,000
Monthly Median Rent: $2,269
East Nashville
If you're looking for a place with a small-town feel to it, then East Nashville, located towards the east side of Cumberland River, might just be the place for you. The neighborhood has a relaxed vibe to it with many friendly communities. Right from quaint coffee shops, and vintage boutiques to amazing bars, the neighborhood has many things for you to explore and be entertained by. When it comes to your housing options here, there are many condos, luxury bungalows, and historic-style homes that you could consider.
Median Home Value: $523,300
Monthly Median Rent: $1,694
Germantown
One of the most charming neighborhoods in Nashville, Germantown, is one of the most historic neighborhoods in the city where you'll find many homes and buildings that are built in the timeless Victorian style. The place has a great farmer's market, famous restaurants, and tons of parks making it an ideal place for families to settle in. And the best thing is that all these places are easily accessible. You'll find many single-family homes, townhouses, and duplex homes in Germantown to choose from.
Median Home Value: $469,900
Monthly Median Rent: $1,832
Downtown Nashville
There's nothing better than living on Broadway Street, close to the many restaurants and bars that line the street with a vibrant nightlife. If this is what you desire, then Downtown Nashville is the perfect place for you. Getting around Downtown Nashville is very convenient and the place has everything for you, right from food trucks and museums to breweries. No wonder Downtown Nashville is considered to be one the best places to live in Nashville. Here, everything is within arm's reach, with spots like Whole Foods and Publix located in close proximity to each other.
Median Home Value: $615,000
Monthly Median Rent: $1,708
Midtown
Midtown is Nashville's most popular neighborhood when it comes to the dining experience and a great nightlife. That's because the place has some of the most exotic restaurants in the city, plenty of green spaces for recreation, and bars that exhibit a party-like atmosphere. All of this makes it a perfect place for young adults and those seeking exciting party culture and city-like amenities. Here, you'll find many singers and songwriters that boast of their country music in the many restaurants and bars that are full of life. In terms of the housing market here, Midtown has many apartments and homes across all price ranges that you could consider if you're planning to live here.
Median Home Value: $700,000
Monthly Median Rent: $1,571
Also Read: The 10 Best Cities For 20 Somethings
Things To Take Care Of When You're Moving From NYC To Nashville
The distance between NYC and Nashville is almost 886 miles. When crossing the state borders, you'll certainly need help with your moving requirements. That's why it's best if you hire a professional moving company.
If you want to reach your new home quickly, flying there is the best option as it'll take you around 2 hours and 13 minutes by plane. But if you're considering driving from NYC to Nashville, your journey will last almost 13 hours and 22 minutes, and this will certainly leave you beyond exhausted.
On your moving day, it's important that you update yourself and your movers about the weather conditions. If you want to save yourself a few extra bucks on your moving costs, we suggest you plan an off-season move.
Also See: Best Cheap Moving Companies in the USA
NYC To Nashville Moving Costs
One of the most important things to remember while planning a move is to book your moving company well in advance. If you're considering moving from NYC to Nashville, your average moving cost will fall in the price range of $3,500 to $5,000. Depending on whether you're hiring full-service movers or seeking partial moving services, your moving costs can either increase or decrease. So, if you're keen on saving your hard-earned money, you can always plan a DIY move. However, in such cases, the risks will be higher and you'll have to take on the physical and mental burden of having your belongings transported to a whole new state.
Summing Up
Does Nashville seem better for you than living in New York City? Well, it's no secret that both the Big Apple and the Music City have their own perks in terms of lifestyle and culture. But if you're looking for an affordable place with suburban amenities, Nashville surely is a great option. If this city has ticked all the boxes for you, we're here to help you find the right movers.
Also See: Moving From California To Nashville – Expert Tips & Advice | Moving From Los Angeles To Nashville – Expert Tips & Advice
FAQs On Moving From NYC To Nashville
Is Moving To Nashville A Good Idea?
If you're looking for a city that has a low cost of living and a good standard of living, Nashville is one of the best places to live in the U.S. First of all, the city has no income tax. It also has a thriving economy and many beautiful neighborhoods with a good housing market. So, if these are the things you'd want in a city, then moving to Nashville is certainly a good idea.
How Much Money Do You Need To Move To Nashville?
If you're planning to move to Nashville, you'll have to take care of so many things at once. Starting from your housing expenses and other basic utility costs like electricity, food, and transportation, you'll have to keep some money aside for your daily living expenses. So, as per the study conducted by GoBankingRates, an amount of $85,000 on an annual basis, should be enough for you to live comfortably in Nashville.
What To Know Before Moving To Nashville?
You need to know the following things before moving to Nashville:
The city has a low cost of living.
Music, tourism, healthcare, and education are some of the leading industries here.
There are plenty of affordable housing options in the city.
You'll have to be careful of the weather conditions and geography of the place to save yourself from allergies, especially during the months of April and July.
The city has great country music.
Nashville is known for its delicious southern cuisine.
Traffic is often a concern for the residents here.
See also: Moving from Chicago to Nashville