Moving From California To Nashville – Expert Tips & Advice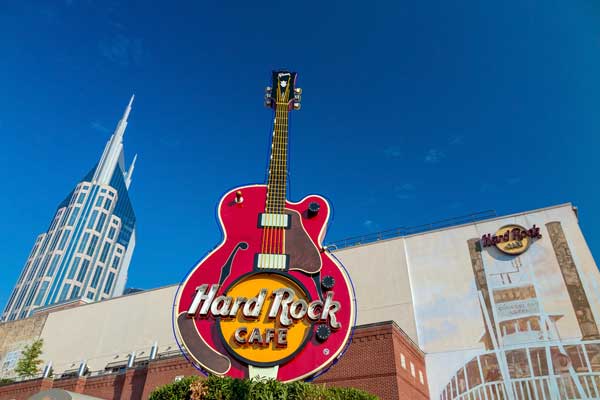 Undoubtedly, California is among the most expensive states to live in the US. Yes, many parts of the state do offer a high standard of living, but the cost at which it's available isn't favorable for a lot of people. That's also probably why people are making a move out of the Golden State to places offering a more affordable cost of living. For some people, the choice narrows down to Nashville, the capital city of Tennessee.
When you think of Nashville, your mind immediately goes to country music, beer, and southern food. Nashville is the "Capital City of Country Music" and is also home to some of the greatest musicians that have had a large influence on the international music industry. The city has a great reputation for having the best hot chicken and the best-crafted beer as well. Nashville has a great job market, a growing economy, and favorable weather. It comes with no surprise that the city is a dream city to live in for many. If you're considering a move, here are a few things to know when moving from California to Nashville.
Factors To Consider Before Moving From California To Nashville
Weather Conditions
Both California and Nashville have hot summers and mild winters. Nashville being a southern city has the typical southern weather that is very hot and humid during the summers but mild and pleasant during the winters. Spring and fall are very pleasant unless you're allergic to pollen. In that case, you'd have to stay indoors for a few weeks. To get more insights into the weather in Nashville, continue reading ahead.
Here's the difference in temperature that you can expect during peak summers:
California in July: Average daily temperatures range between 86°F and 71°F.
Nashville in July: Average daily temperatures range between 89°F and 71°F.
As you can see, both the places have high summer temperatures that will surely give you a sunburn. Nashville being a southern city is a tad bit more humid than California but it's going to be hot nonetheless. So we'd suggest you keep your popsicle recipes handy and have some sunscreen in your bag!
Here's the difference in temperature that you can expect during peak winters:
California in February: Average daily temperatures range between 30°F and a high of 44°F.
Nashville in January: Average daily temperature range between 27°F and 31°F.
The winters in both locations are quite mild but compared to that in California, Nashville enjoys more pleasant weather. You still don't have to worry about shoveling snow from your parking or off your cars but the city does enjoy a little snowfall. During the months of January in Nashville, it rains but snow is very rare.
Few Things To Bear In Mind About Nashville Weather
Nashville is a city that is fairly on the low-risk for any kind of natural disaster. But it still has some chances of experiencing tornadoes, severe thunderstorms, winter storms, and even flash floods at times.
The climate in Nashville is just perfect for outdoor activities. So all the outdoor enthusiasts can have a good time engaging in outdoor activities any time of the year.
May, September, and October are the most favorable months of the year in Nashville with an average high temperature ranging from 70°F to 85°F. This is the time you can go have fun and enjoy the pleasant outdoors.
You'll also get to enjoy all of the popular festivals in the city during the summers. The CMA Fest, Nashville Pride, and Bonnaroo Music and Arts Festival, all take place during the summers, so be prepared for the humid festival time.
Also See: Top Cities To Move To Start A New Life
Cost Of Living
You might already be considering the high cost of living in California to be the reason behind your move. If that's your main concern, Nashville is definitely a good choice as the overall cost of living in this Tennessee city is almost 3% lower than the national average, as per Payscale. So if you're used to living a comfortable life in California, you can continue to do so in Nashville but at a much lower price range. According to 24/7 Wall St, the state of California has the third-highest overall cost of living in the country. To give you more insights into the differences in the living costs, we have listed some important aspects that affect the cost of living.
Buying A House
California has the most expensive and also the largest real estate market in the country. If you compare that with a comparatively small city like Nashville, you'll be spending pennies on a house in Nashville. Nashville has a real estate market that is extensive and also slightly more expensive than the national average. But compared to that of California, you're not going to be splurging too much.
To give you a glimpse at the difference in the values of homes in each location, we have listed the median home values below:
Median Home Value In California: $758,360
Median Home Value In Nashville: $420,533
Renting A House
When it comes to renting a house, some parts of Nashville are slightly more expensive as compared to California. The rent for a 1,000 sq. ft apartment in California is on par with an 860 sq. ft apartment in Nashville. This shows that the rent in Nashville is going to be quite heavy on your pocket. But, the amenities that you get in the city are worth it and will not make you regret the rent prices that you pay. Here's the average monthly rent that you can expect in both locations:
Monthly Rent In California: $1,699
Monthly Rent In Nashville: $1,694
Utilities
Your monthly and weekly utilities and basic expenses count up to a large chunk of your overall cost of living. You can't skip out on these essentials when looking out for the difference in the cost of living in California and Nashville. According to the statistics on Payscale, your utilities in Nashville are almost 10% lower than the national average.
In Nashville, you'll have to pay about $191.94 for utility bills on a monthly basis. This includes your water, heating, cooling, electricity, and garbage. If you throw in a decent internet connection that would be an additional $77 a month. The same utility bill including the internet in California would cost you about $401, which is higher than that in Nashville.
If you look at the expenses on food, that will also make a difference in the cost of living in both places. A loaf of bread in Nashville will cost about $2.83 and a dozen of eggs will be about $12.09. The yearly expenses on food in California are $3,467 for a single individual. Comparing that with the yearly food expenses of an individual in Nashville, which is $3,315, California is a bit more expensive.
When it comes to healthcare, it's expensive as it is in most parts of the US. The yearly average healthcare costs for a single adult in Nashville is $4,585 and the same in California is $3,711. This shows that the healthcare expenses in Nashville are higher than that in California.
See Also: Fastest Growing Cities in the US
Job Market
When you look at the economic growth and development of the places, Nashville stands out as one of the leading metropolitan cities with the fastest growing economies in the country. According to reports by data and analytics firm Stessa, Nashville ranks among the top cities in the economic growth section.
Nashville is one of the largest cities in Tennessee and its economy gains its profit-making revenue from industries like higher education, automobile production, leisure, and healthcare. Some of the other prominent industries contributing to the city's economy are music production, tourism, technology, finance, insurance, hospitality, professional & business services, and printing and publishing.
The emergence of these industries has also largely contributed to lower unemployment rates. The unemployment rate of Nashville is around 2.7%, as of February 2022, which is lower than the national average rate of 4%. This goes to show that there are ample job opportunities for skilled and budding professionals in Nashville. So, if you're looking for job opportunities in the above-mentioned industries, Nashville has a vast job market.
Some of the top employers in Nashville are:
Vanderbilt University and Medical Center
Saint Thomas Health
Western Express
Tennessee State University
BellSouth
SpecialtyCare
National Federation of Independent Business
AT&T
TransCore
Nissan Motor Manufacturing
Big Idea Inc
Ozburn-Hessey Logistics
Century II Staffing Inc
Verizon Wireless
Now that you know what the economy of Nashville looks like and what companies provide job opportunities here, it's time to look at the median income in both Nashville and California:
Median Household Income In California: $78,672
Median Household Income In Nashville: $62,515
Transportation
California and Nashville are locations that have decent transportation services, but they fail to effectively work and provide the services that suffice the requirement of the public. This is one of the reasons why both California and Nashville still require you to have a car to get around conveniently.
Let's have a more detailed look at the transportation system in Nashville.
B-Cycle: Bicycles have become a common transit option for locals in Nashville. You can grab one B-Cycle from one of its 36 stops and drop it off at the nearest stop at your destination. These are affordable and cover short distances in quick minutes. You can use it to get around the city without much of a problem.
Music City Circuit: Music City Circuit is a free MTA (Metropolitan Transit Authority) bus system that provides transportation in most parts of the city and has two major routes; the blue circuit and the green circuit. You can hop on and off these buses as they cover ample stops across the city, so you can travel both long and short distances.
WeGo Public Transit: This is the most effective way to get around the city and also one of the more affordable ones. It's the oldest running transportation service, which in fact, is a bus service in the city. It covers about 50 routes across the city and runs in a timely manner.
Star Train: Star train is the alternative to the WeGo Public Transit in Nashville. It's expensive and doesn't cover many stops. It does cover long distances across the city which makes traveling from one part to another very quick and easy. It has a few stops between Lebanon and Riverfront Park in downtown Nashville and that's all the distance it covers.
Apart from these, you also have the usual Uber, Lyft, and taxis in the city that you can hop in and out of anywhere. They're also a popular kind of transit system that is used by both locals and tourists alike.
Nashville's Strong Points
No income tax in the state of Tennessee which means no income tax in Nashville.
Unbeatable music scene is something all music lovers will enjoy in the city.
For all the social butterflies, the dynamic nightlife of Nashville is something that will be a positive change when making new friends in the new city.
You'll get to explore great food places and celebrate different cultures when living in Nashville.
You also have some of the most amazing festivals like Musicians Corner, Bonnaroo Music & Arts Festival, CMA Fest, and Nashville Pride Festival that you can enjoy specially in Nashville.
Top Neighborhoods To Move To In Nashville
East End
East End is a small neighborhood that has a bunch of people who come from diverse professional backgrounds living together. The neighborhood reflects the culture and heritage of the city in the form of its architectural designs of homes and buildings. It's a countryside place that lets you enjoy a more low-key, slow-paced, and peaceful life. East End is ideal for families with children and retired couples to live.
Median Home Value: $650,000
Monthly Rent: $1,697
Germantown
Germantown is a small but popular neighborhood among families for all the family-friendly amenities that it offers. It is also one of the oldest neighborhoods in the city that has old-styled homes and apartments. Germantown is one of those places that celebrates its German heritage in the form of Oktoberfest and it's one of the most happening times here.
Median Home Value: $461,539
Monthly Rent: $2,229
The Gulch
The Gulch is one of the more expensive neighborhoods in terms of the real estate market. But because it's one of the most lively neighborhoods, more and more people have been moving here. The job opportunities here are extensive for budding professionals which attracts them to the neighborhood. It also has parks, good schools, colleges, playgrounds, and other outdoor activities for you to engage in.
Median Home Value: $750,000
Monthly Rent: $2,278
Hillsboro Village
If you're looking for an urban neighborhood with affordable houses to rent or buy, Hillsboro Village is the ideal place for you. It's a medium-sized neighborhood with some of the widest range of homes, apartments, bungalows, condos, and more. The neighborhood is widely known among college-going students as it is close to some big universities like Vanderbilt University and Belmont University.
Median Home Value: $600,000
Monthly Rent: $1,905
Also See: The 10 Top Cities For 20 Somethings
Things To Take Care Of When You're Moving From California To Nashville
When you're going to be moving over 2,000 miles away, you'd have a lot on your plate to take care of as it is. It's best to seek help and hire a moving company to help you transfer all of your belongings to your new house.
If you're planning on doing a lot of walking in Nashville, you need to know that it's going to be different in different areas. The downtown regions here are very walkable but as you go a bit beyond that, you'd struggle a little there. So pick a neighborhood according to your preference.
Even with an extensive transportation system, the transportation in Nashville fails to deliver to its public the transportation they need. And a part of the problem is slow-moving traffic and the fast-growing population of the city. So if you want to get around Nashville, it's best to have your own private vehicle.
California To Nashville Moving Costs
The cost of moving from one place to another can be quite heavy on your pocket, especially when you're moving a distance of over 2,000 miles. This means you'll take longer than a day to get to Nashville and no matter the size of the move, it's going to be a hefty one. The cost of moving from California to Nashville would be anywhere between $2,600 and $6,700. However, these prices can be altered to fit your budget depending on the kind of services you avail of from a moving company. Factors like the season in which you move and the size of your home would also influence your overall moving costs.
Summing Up
There is so much more about Nashville that we can go on and on about, but the point here is that, if the job opportunities, good education system, good nightlife, music scene, affordable houses, lower cost of living are some important criteria for you, Nashville makes for a good city to move to and call home.
FAQs On Moving From California To Nashville
Is Nashville Worth Moving To?
Yes, Nashville is a great city to move to. It's one of Tennessee's largest cities with a booming economy, great job opportunities, great country music, food and dynamic nightlife. If all these things excite you, Nashville is definitely a great city to move to.
What Should I Know Before Moving To Nashville?
Nashville has a strong presence of country music and is also called the 'Music City' of the country. The winters here are mild and the summers are extremely hot and humid. The food scene is dynamic and its hot chicken along with a glass of beer is a must-try. This is a small gist of how you can expect your life to be in Nashville but there's a lot more to explore and experience after you move here.
What Is The Cost Of Moving From California To Nashville?
The cost of moving from California to Nashville sums up to an average of between $2,600 and $6,700. These rates could fluctuate depending on the company you hire or don't hire, the services you avail of, the size of the move along with many other factors.
See Also: Where Should I Move After Leaving California | Top 10 Affordable Moving Companies In The USA | Moving From San Diego To Nashville | Moving From Los Angeles To Nashville