The Best and Worst U.S. Cities for Job Seekers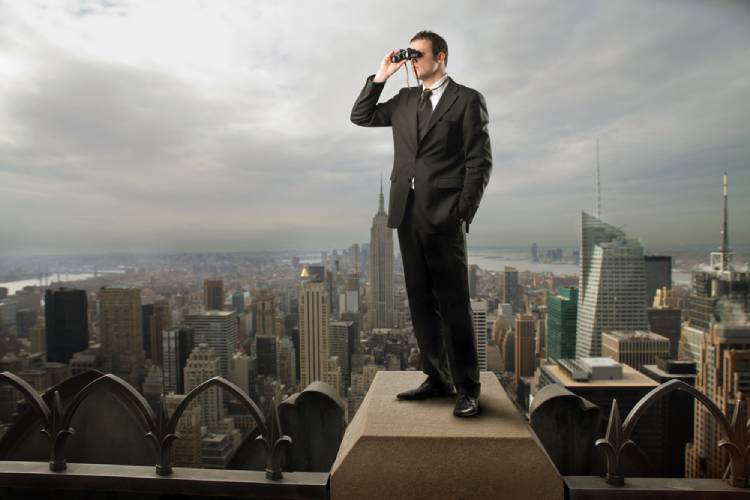 Leaving your home city in favour of an upgraded job opportunity is a natural thought that occurs to most of us at some point in our careers. Moreover, an attractive job role and the prospective of receiving a better salary is one of the top reasons people choose to move homes. If your home city is not up to the mark in terms of growth in the field you're aspiring to excel at, it encourages you to start widening your search to other cities. But choosing the right city requires a good deal of homework. And let's not forget, the challenge of clearing a number of interview rounds!
Also frankly speaking, uprooting yourself and your family from familiar settings for a job is a huge call to take. You really want to ensure the city you choose can mend things for the better. So other than researching job and career prospects, you would also want to know about factors like crime rates, standing of education systems, cost of living and housing market. This would help you make a more holistic decision. We'll give you a glimpse at these aspects while taking you through the best and worst US cities for job seekers.
5 Best US Cities For Job Seekers
1. Scottsdale, Arizona
Many of us recognise Arizona as the state with hot weather and the remarkable Grand Canyon. But Arizona is also nationally getting attention for its steaming hot job market. Presently, the cities of Chandler, Tempe and Scottsdale are among the top places to find a job in 2021. But we're giving special points to Scottsdale in particular, as it has been repeatedly ranked by WalletHub as the No.1 city in the US for jobs. Because of this, it had to rank first on our list as well.
Just to provide some context on the city, something that you should know about Scottsdale is that it is known for its premium style of stores, homes and amenities. So it shouldn't really come as a surprise that the city is presently called the 'Beverly Hills of the Desert'. Housing as well as grocery prices in this city is way higher than the national average. Overall, it is an upscale city with great educational systems and a healthy job market. The high median household income makes up for all the high cost of living.
Top Employers: Wells Fargo, Banner Health, Bank Of America, Honor Health and CVS Pharmacy
Median Household Income: $84,601
Also Read: Moving to Arizona
2. South Burlington, Vermont
South Burlington is strategically placed between two powerhouses for professionals. The city has New York to its west and Massachusetts to the south. Yet, a large number of professionals choose South Burlington for job opportunities. This is probably because the city has an impressively low unemployment rate and has been ranked by Forbes on the list of 'Best Small Places For Businesses And Careers'. South Burlington is overall a smaller sized city that has a lower pace of hustle than bigger cities.
Keep in mind that the cost of living here is 4% higher than the national average. But this shouldn't deter you, since the median household income (i.e. $71,017) is also much higher in comparison to the national average of $55,322. Tourism, healthcare and financial services are 3 of the top performing sectors of the city.
With regards to living conditions, the city has a beautiful waterfront and neat parks, paths for cycling and walking. The city is also booming with some of the best educational districts of the state of Vermont. Another noteworthy aspect is that South Burlington is integrated with great healthcare systems that have been ranked as the best in the nation, four times in a row.
Top Employers: Fletcher Allen Health Care, The University of Vermont, Burton Snowboards, Bruegger's and Seventh Generation
Median Household Income: $71,017
3. San Francisco, California
You're probably not surprised that the city of San Francisco makes it to the list. The fact that this city is located in close proximity to the iconic Silicon Valley region gives San Francisco a slight edge over other cities. You'll find that a large percentage of big companies, aspiring entrepreneurs, driven employees all collectively want to be part of the wide range of opportunities available in this city.
A good deal of individuals have visions boards to actually make it into the competitive job markets of San Francisco. Without question, the city is held in high regard in terms of jobs. The performance and high concentration of tech companies and other corporate headquarters in the city of San Francisco has received worldwide acclamation. The attractive 6 figure income is what entices people, causing the population of workers here to keep increasing.
San Francisco in particular has an irrevocably high demand for tech-driven skilled professionals in particular. No wonder that residents of the city have a fairly greater chance of working for large tech giants like Facebook, Apple or some of the other Fortune 500 companies. With a low unemployment rate and a competitive market, San Francisco has definitely taken a stand when it comes to being a great diverse hub for job seekers.
Top Employers: Salesforce, Wells Fargo, United Airlines, Sutter Health and BNP Paribas
Median Household Income: $104,552
See also: Moving to San Francisco
4. Austin, Texas
If you're looking for an atmosphere that to an extent mimics what is embraced in Silicon Valley, chances are you can find it in Austin. The city of Austin is almost like a breeding ground for technology and innovation related sectors. Austin continues to see plenty of fresh opportunities for tech workers and other creative lines of work. Google, Apple, Facebook and Oracle call the city of Austin home. Doesn't this speak volumes about the city?
It's also not just a great place to work, but a fantastic place to build a home and settle with family. The city is appreciated for great commute time, lovely views, biking trails and much more. Windsor Park, Crestview, South Menchaca, Cherrywood and North Loop are some of the best neighborhoods of the city. Planting your roots here means you could get a great combination of work life balance and play.
Top Employers: Amazon, Apple, Accenture, Hewlett Packard and Dell
Median Household Income: $67,462
See also: Moving to Austin, Texas
5. Minneapolis, Minnesota
It certainly is no secret that the Minneapolis metro area has an impressive job market with opportunities open to all. The city sure has a fair amount of bragging rights due to how it won countless hearts. Something that was bound to happen, thanks to the city's impressive transportation system, diverse culture and abundant green open spaces.
Minneapolis is specifically known for having the fifth highest concentration of corporate headquarters in the nation. The city has its share of Fortune 500 companies, Forbes' largest companies, and even a handful of companies that have been listed on the Forbes Global 2000. There's ample chances of finding jobs in various profiles, since Minneapolis has a great quota of thriving enterprises flourishing here.
The city is also home to world class hospitals, good public school systems and public transportation. An attractive perk of Minneapolis is that the cost of living is much lesser in comparison to other metropolitan cities like New York, Los Angeles, Chicago, San Jose or even Austin. Residents here enjoy all the metropolitan amenities and comfort for a low cost. This allows you to get more value for your dollar.
Top Employers: UnitedHealth Group, Target, Best Buy, US Bank, 3M, CHS, U.S. Bancorp, General Mills
Median Household Income: $58,993
See also: Moving to Minneapolis [ Relocation Guide]
5 Worst US Cities For Job Seekers
Detroit, Michigan
Fayetteville, North Carolina
Newark, New Jersey
Stockton, California
Brownsville, Texas
The cities in the above list share similar traits of having limited job opportunities in comparison to other cities. The main reason these cities rank low is that they aren't doing very well on metrics like unemployment rate, average median income, commute time and housing costs. In order words, these cities have the least scoring when it comes to aspects that make a city attractive to job seekers.
However, one can't completely discard this list, since each of them have their own strong points which make them attractive to new residents. But like we said, when we turned to data, these cities unfortunately ranked lowest against 30 different metrics that were applied in the study by WalletHub. Overall, it takes more than data to find out if a city could be the perfect fit for you and here is a checklist to help you do better research before settling for a city.
See also: 10 Best States for Working Remotely
Framework For Choosing A City Based On Better Job Opportunities
Job Profile
Take into consideration the job profile you wish to grow into. For instance, if you're more inclined towards the tech field, you want to narrow down your search to some of the biggest cities where the tech industry is booming. Write down the companies that you hope to get into. And let's not forget to list down what you would like to have in your future job role, after analyzing what is currently missing. If working remotely is something you seek, you won't necessarily need to be settled in a city that's best or worst for jobs, but just a city that you personally like. Factors like these will help you close down on choices even further.
Cost Of Living
Now, you don't want to find yourself in a soup where the expenses in the city are way more than the paycheck you're earning. This would be counterintuitive, since you wouldn't be able to afford the high cost of living. Trust us, it's not a good feeling when you can clearly see that, even though the figure on your paycheck is much higher than the one in your home city.
So we suggest using 'cost of living', as the biggest indicator to understanding if you'd like to move to a new city for a job. Dig-deeper into the average annual income you should ideally be earning to live a comfortable life in the new city. Once you have that figure and all the expenses the city throws at you. it would help you tremendously in taking the call. You could even negotiate better on the salary you should propose before accepting an offer.
See also: List of 15 States with Lowest Cost of Living
Unemployment Rate
It is necessary to take a quick glance at the unemployment rate. Let's face it, you do want to have some assurance that things won't go downhill and that the job market is more or less steady, right? You want to be sure that the sector you work in isn't losing jobs faster than the rest in the new city you move into. The way you can go about this is by chatting with people who have already settled in the same field of work in the new city. It's also highly recommended to actually secure a job before you move to a new city. This helps you gauge your career path from a long term perspective.
House Market
When people move houses, in all likelihood, they wish to be able to afford a better housing community and large square footage apartment. Hence, is it necessary to do some research on the housing market. The idea behind this is to know if you would get the value for the dollar that would be put into purchasing a house. It completely depends on whether or not you want another room. Or for that matter if you're willing to cut down on the dreams of getting that perfect house for the job. Let's just say that this requires a fair bit of contemplation. You wouldn't just want to make a hasty decision before taking the leap of accepting your new job.
Education Systems
If you're specifically going to be moving with family, you want to ensure that your kids have a great number of school systems to choose from within the city. You wouldn't want things to go haywire in terms of education. So this is a big factor to consider, or it could create a roadblock in accepting a new job position.
See also: Best Places in the U.S. to Raise a Family
Personal Reasons
Thousands of people move homes every year, which only means that there are thousands of different reasons people choose to relocate. The city you're going to call home may not be on this list. However, you may have been offered a new job role and asked to relocate. In such cases, you have to do your own ground research on the pros and cons of the decision.
Take your time to thoroughly study the city. Make use of metrics that determine whether a city has a good and steady job market. This will help you decide if you even want to call it your future home. It's just as important to create a spreadsheet containing various metrics to help you determine if this would even be an upgrade for you and your family.
Also read – Job Relocation Guide
---
Conclusion
Having a job in one of the best cities in the US is a dream for many. However, possessing a job role in one of the biggest or most recognised cities in the nation is not the only thing that inspires individuals to uproot their lives. Your priority may be work-life balance and a blend of things that matter most to you and your family. These are the smaller things that also have to be considered to determine if a city is a good fit for you. Which is why it is necessary to do your own research and establish your own set of metrics to help decide if a city is home for you. At the end of the day, the city you choose doesn't necessarily have to be the best in the country. It just has to be the best one for you!
See also: 10 Best Cities for Business Graduates to Move | Tips for Moving to a State without a Job