10 Best Cities for Business Graduates to Move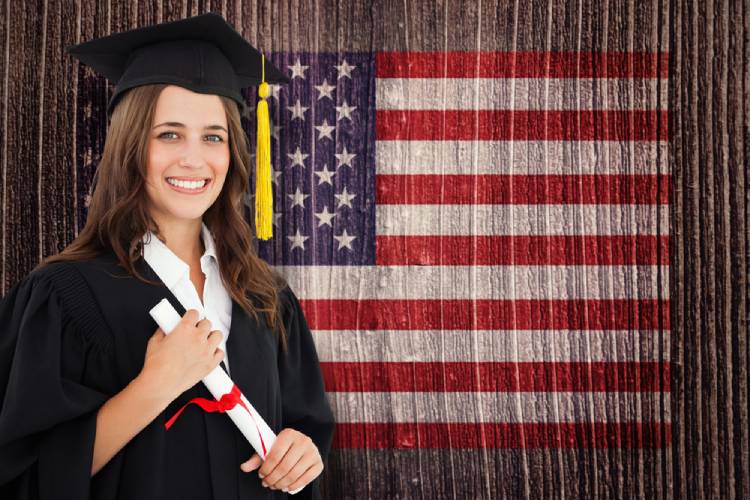 Upon looking back at all the hard work you put into graduating, you would surely want your degree to unlock the doors wide open for better job opportunities. Moreover, when you consider the fees associated with getting your business degree, it's only natural to wish to be qualified for a better post and salary in return. In all honesty, who wouldn't want to reap the benefits of a business degree that carries so much weight in the corporate world?
For many industries, business graduates already hold a very strong appeal in a lot of cities. But even though this is true, not all cities recognise and appreciate the work skills of a business graduate on a large scale. Only some cities do and hence, have a richer concentration of job opportunities for business graduates.
You'll also find that these cities offer a fatter paycheck. So this could probably play a big role in clearing off your students debts and more. All we're saying is that your degree could have better potential in the hands of certain cities. And we know it can be tough to filter them out. Which is why we've done the research to bring you the results for the best cities for business graduates to move to.
We'll be taking a look at incomes you can expect, top industries and other aspects to help you make a more holistic decision.
Top 10 Cities For Business Graduates
1. Boston, Massachusetts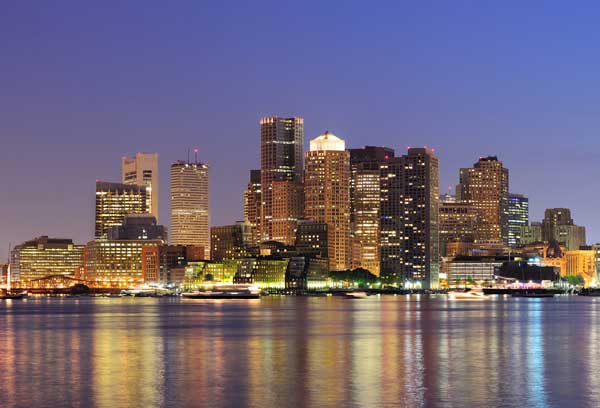 What can be said about Boston that hasn't really been said before? Not just is the city recognised to have a healthy economy but it's also known to be a powerful one. Boston is unique from the rest in this list, since it is home to huge convention centers. These centers serve as hotspots for businesses all over the world to come together for live business events. This possibly means you could build a larger network of entrepreneurs here. The Hynes Convention Center, Seaport World Trade Center and Boston Convention and Exhibition Center are the major ones contributing to keeping the business friendly nature of the city alive.
In addition to this, the city also has a fantastically enormous workforce. All credit goes to the huge number of excellent educational institutions that call Boston home, including Harvard! So you'll probably have some pretty interesting colleagues to mingle with. You can also surely rejoice at data that states the average median household income is $65,883, which is twice the average national income of $55,322
Pros Other Than Jobs
The city of Boston enjoys an extensive public transit system, making it efficient to commute to work. Residents here also have quick access to Europe, which makes it great for business trips. Few small enjoyable perks are also that Boston is extremely diverse in nature and has a beautiful skyline.
See also: Moving to Boston – Relocation Guide
2. Portland, Oregon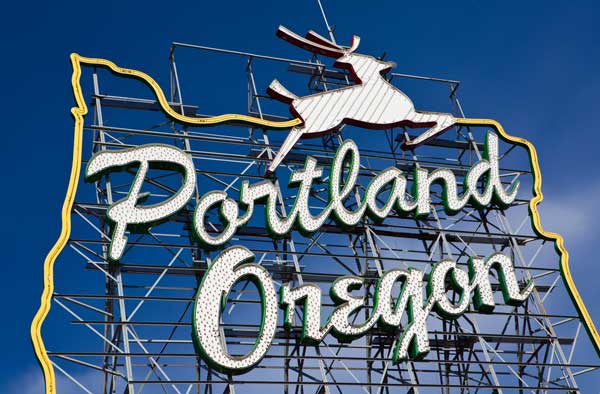 The city of Portland is like a breeding ground for some of the largest employers of the state of Oregon. It is even referred to as the 'Silicon Forest' ever since the expansion of the Tektronix and Intel campuses took place here. Because of the number of industries growing in this city, approximately 60% of Oregon's population prefer it over other cities in the state.
Portland has also been ranked in the top 5 cities for business by Forbes, not just once, but five times in a row! This just gives us more reason to believe that it nails the metrics for being business-friendly in nature. Presently, Intel and Nike are the top dogs of the economy here, but there are also several other small industries booming. When it comes to the moolah, the average median household income to expect in Portland is $65,740. Now that is more than the national average of $55,322.
Pros Other Than Jobs
You would be part of a city that ranks as the 15th best city in America for young professionals. Portland also has a great public transit system that allows you to make your way around the city without a car. This would help you save a ton and see your dollar get more value. Overall, the city is vibrant, fast paced and extremely eco-friendly in nature. So you'll have access to a lot of green open spaces and well-maintained bicycle lanes too.
See also: Moving to Portland, Oregon
3. Tempe, Arizona
The city of Tempe has a little bit of everything. You would find fast growing start ups, huge firms and a number of Fortune 500 companies in the city. Although it isn't as big a metro as the state capital Phoenix, the city of Tempe has grown to form its own base of rising industries.
Few of the top revenue generating organizations in the city of Tempe are Insight Enterprises, Wells Fargo, Arizona State University, Honeywell and State Farm. These are just a handful of outstanding companies with well flourishing businesses within the city. This makes it a great option for those looking to be part of huge MNCs.
The only downside of Tempe is that the average median household income is $54,210, which is slightly lower than the national average of $55,322. Having said that, you probably don't need to cross it off your list yet, since it is actually landlocked between other top performing cities like Chandler, Phoenix, Scottsdale and Mesa. So you can widen your search to these cities that lie in such close proximity.
Pros Other Than Jobs
You get to experience a lively and extremely diverse atmosphere, since the city is home to a huge population of students. Tempe is also ranked to have the shortest commute time in comparison to any other city in Arizona.
4. Boise, Idaho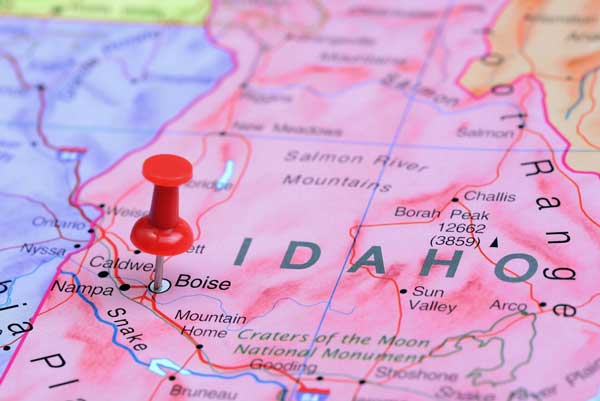 The city of Boise has surely gained quite a positive reputation for being a hotspot for entrepreneurs. Much of the data on Boise points out towards the fact that it could be running as fast as Austin, Seattle and even Portland, when it comes to the speed of progress. It is presently home to Idaho's largest employers, so residents of the state do have more security of jobs in this city. HP, Micron, Microsoft, MarkMonitor, Wells Fargo & Company are few of the top dogs that are based in the city.
In Boise, you can expect to receive an average median household income of $56,798 (according to Niche). This is slightly higher than the national average which stands at $55,322. But on the plus side, the cost of living in Boise is 8% lower than national average, so your dollar could go way further. Of course, this would depend on individual spending habits.
Pros Other Than Jobs
You'll be living in a state that has been ranked as a progressive fast growing metro by Forbes magazine. High quality school systems, clean streets, low crime rate and a good deal of locally owned businesses are the offerings of the city. This makes it a great choice apart from having a great job market.
See also: Moving to Boise, Idaho
5. Chandler, Arizona
Chandler is the second city from the state of Arizona that makes it to the list of best cities for business graduates to move to. The city has grown to receive the title for being the 'Innovation and Technology Hub of the Southwest'. This only goes to prove that it has formed a good reputation for professionals and can boast of a corporate-friendly culture. Both small and large businesses are the backbone of the community in Chandler.
Wells Fargo, PayPal, Bank of America and Intel are few of the industries doing well in the city. The average median household income is $80,716 which is comparatively way higher than the national average standing at $55,322. The Phoenix area that lies in close proximity to this city is much more competitive for jobs. So that could very well work in your favour to strike a better deal in Chandler.
Pros Other Than Jobs
Lies in close proximity to the remarkable Phoenix but enjoys its own suburban vibe away from the noise and hustle. Although it is considered to be an ideal hub for professionals, the city is also extremely family friendly in nature. You would find tons of parks, recreational areas and close knit communities here.
6. Fremont, California
The city of Fremont is located in close proximity to the iconic Silicon Valley. However, for the longest time, it was overlooked to be a residential area. But ever since the growth of its three distinct commercial areas (Warm Springs, Ardenwood and Central Avenue), there has been a drastic shift for Fremont's profile.
Presently, this city has 50+ million square feet of office, industrial research and development spaces. The fact that the city has districts and spaces dedicated to commercial buildings speaks a ton about the efforts it has put to upgrade its image to a business friendly city.
One of the most attractive perks to transplants of this city is the possibility of getting a 6 digit income figure annually. The median average household income of Fremont stands at approximately $127,374. This is almost triple the national average of $55,322. This margin is something that attracts more and more residents to the city.
Pros Other Than Jobs
You get to live in one of the most desirable neighborhoods of California. Fremont previously held an image of being a bedroom community, which is where a large percentage of the people live but don't work. If anything, that is why you can still enjoy a mix of residential and business districts in the city.
7. Austin, Texas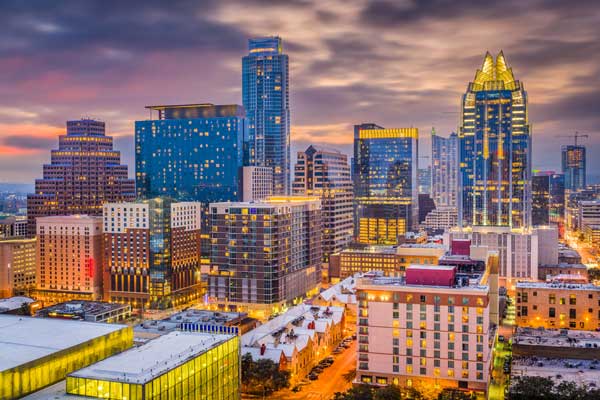 As a business graduate, if you're looking for a city that replicates features of the remarkable Silicon Valley job market, we believe Austin could be your best bet. Hewlett Packard, Google, Dell, Apple, Facebook, Oracle are few of the top dogs dominating the job market here.
This city continues to excel, be it for its tech industry or other creative lines of work. It's more like the city itself would motivate residents to launch startups. The city has appealing traits for entrepreneurs and if you've always wanted to be your own boss, this could probably be a good place to start. When it comes to the average median household income, you can expect to receive $67,462, this is relatively higher than the national average of $55,322.
Pros Other Than Jobs
The city of Austin boasts of great commute time. This is what makes getting to work more reasonable than some other cities. In addition to that, the students of the various universities in Austin fuel the culture and thriving music scene in the city.
See also: Moving to Austin [Relocation Guide]
8. San Francisco, California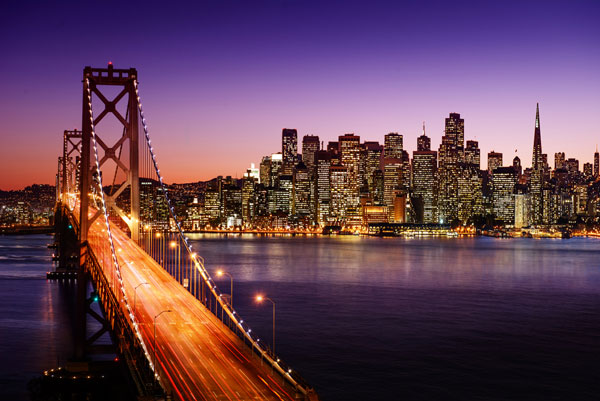 If you're looking for a city where you wish to have significant value for your business degree, chances are San Francisco won't disappoint. This city has already gained a popular reputation for being one of the best cities for aspiring entrepreneurs. There's also a high percentage of people who dream of being part of the hustle and bustle culture offered by San Francisco. So there's a possibility that things can be pretty competitive here. But there's actually no limit to the number of job opportunities you can take advantage of in San Francisco.
You have the giants of the tech sector such as Facebook, Apple, multiple MNCs and other Fortune 500 companies flourishing in this city. Overall, the job market is vast and you'll definitely be spoiled with loads of choices as a graduate. It is necessary to gauge at the emerging fields of work and narrow down to a field you'd love, since that can get overwhelming in a big city. The average median household income here is an attractive 6 figure income of $104,552. Wouldn't this be a great return on investment for your degree?
Pros Other Than Jobs
You get to be part of a culture that's creative, optimistic and fast paced. The outdoorsy lifestyle allows you to strive for a work play balance. Great weather and a very interesting food scene are parts of San Francisco's personality that keep the city lively.
See also: San Francisco Relocation Guide
9. South Burlington, Vermont
Usually, when you think of big places for a business to prosper, cities like New York, San Francisco or Boston come to mind immediately, these are more like the honourable mentions. But the cost of living and lifestyle in big cities is not everyone's cup of tea. So if you're looking out for a smaller city with a higher percentage of small scale locally run businesses, South Burlington could be a good choice.
Overall, the city of South Burlington is on its way to change things around, as more aspiring entrepreneurs choose Burlington to launch their careers. The city was also recently ranked to be one of the 'Best Small Places For Businesses And Careers' by Forbes. This got everyone's attention to the city, and it is slowly growing in popularity. When it comes to the average median household income, you can expect it to be roughly $71,017.
Pros Other Than Jobs
The city is filled with some of the best educational districts and healthcare facilities in the state of Vermont. This makes a neat little city to raise a family. There's also ample of parks and trails for hiking and cycling.
10. Scottsdale, Arizona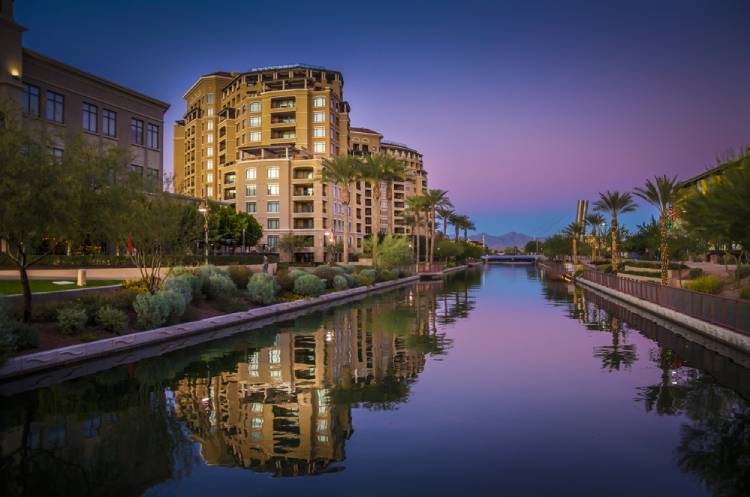 The city of Scottsdale has repeatedly been ranked as the best place for jobs and businesses by WalletHub (a personal finance website). That surely answers why nearly 20 percent of the state's corporate headquarters are set up in Scottsdale. If you're on the hunt for a good job role and an even better paycheck, then Scottsdale would surely have your back.
The city is already home to some of the most influential and profitable companies. To add to that, Scottsdale only continues to grow its number of marketing firms as well as start ups. Brand management, product marketing and financial analyst are few of the top performing job roles in the city. Since most of these roles are associated with a business degree, it's safe to say that this gives you a slight edge in getting the job you want.
Pros Other Than Jobs
Residents here enjoy year round warm weather, have access to top-notch stores, and a great number of entertainment options.
---
Conclusion
Getting a job right after you graduate, into the field you want, and in the same city can be a little complicated. This is mainly because there are thousands of students who graduate with you at the same time. Goes without saying, it makes the job market pretty competitive. However, you can always widen your search to other cities to see the scope of the field you desire. With a little bit of homework on the potential of other cities, you could probably reach closer to the role you aspire to be in. Overall, there are many objective factors which make these cities the crème de la crème of places for business graduates to move to. But the ultimate deciding factor would be if it ticks off all the boxes you prioritize.
See also: Top 10 States in America for Working Remotely
Also Read: 10 Best Cities for 20 Somethings