Moving to Kansas City | 2020 Cost of Living and Relocation Tips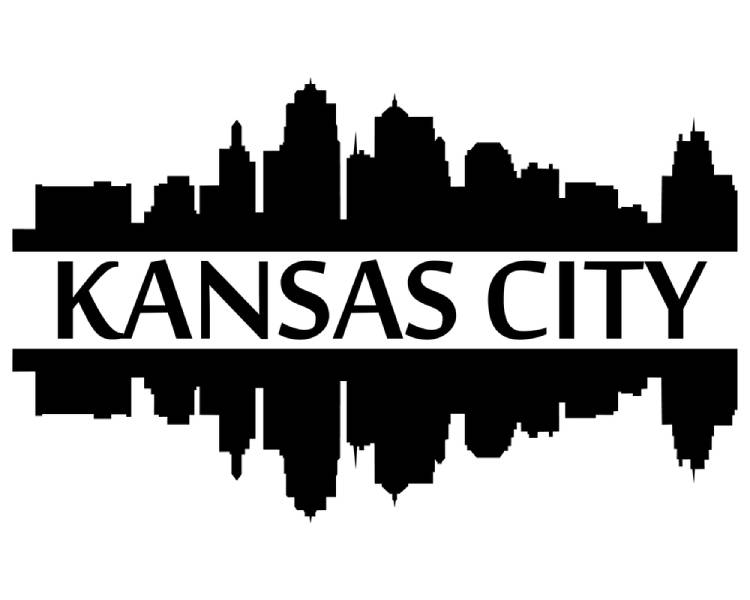 Poised on the western borderline of Missouri and sharing its border with Kansas, Kansas City is one vibrant place to be. Its jazz heritage is impressive, as are the fountains that greet you around practically every corner. And of course, who can miss out on the barbeque! Kansas City Missouri has over 200 neighborhoods and each has a life and a charm of its own. The biggest state of Missouri has loads to offer to all kinds of people. Naturally, moving to Kansas City needs some researching so you get a good idea of the lay of the land. Read on for a guide on moving to Kansas City Missouri.
Transportation In Kansas City
Kansas City has a great network of well-maintained streets that makes it easy for car owners to get around. Apart from that, the Kansas City Area Transportation Authority (KCATA) is the public transit agency for metropolitan Kansas City. KCATA has RideKC, a bus system that is reliable and runs across a number of routes. Passengers have the option of availing passes, and the RideKC app is the best way to stay abreast with schedules and changes.
KC StreetCar is a free to ride north-south line that runs mostly along Main Street in Kansas City. This 2-mile streetcar stretch is accessible for wheelchairs, strollers as well as bicycles! Conscious of your carbon footprint or just like to hit the pedals occasionally? RideKC Bike is a 24/7 public bike share system in Kansas City. You can find the bikes at hubs and stations around the KCity metro, and it runs 24/7. You can also rely on taxis in KC, as well as services like Lyft and Uber.
Apart from inter-city transport, Kansas City is easy to reach via roads and highways. Additionally, the Kansas City International Airport ensures great connectivity options, both national and international.
Weather
Kansas City faces a humid climate and experiences a range of temperatures throughout the duration of the year. Summer season can get quite hot, and the humidity makes it fairly sweaty and muggy. On the rare occasion, temperatures can go as high as 100°F. Winter season does see a significant drop in the weather, and is mostly dry and quite chilly. This extreme difference in the temperatures of summer and winter may deter some, but overall, it is quite bearable.
Jobs In Kansas City
Leisure, hospitality and healthcare are three big sectors that provide employment in Kansas City. Ford Motor Co. and Hallmark Cards are two prominent manufacturing employers in the area, and joining manufacturing as another successful industry in Kansas City is trade and transportation. Lastly, those in the education sector can certainly find jobs here, as the Kansas City Public Schools System and Kansas University provide employment for this sector. According to a study done by the Wall Street Journal with data from Moody's Analytics earlier in 2020, Kansas City has a hot, up-and-coming job market. It jumped up a few spots to land at No. 20 out of a total of 381 metro areas in the US.
Neighborhoods
Kansas City may be small in size when compared to the bigger cities of the United States, but nonetheless, it has several neighborhoods, almost too many to pick from. We've listed out some of the neighborhoods in Kansas City along with certain statistics about them from AreaVibes.com, so you get an understanding of what awaits.
Stanford Gardens
With an exceptionally low crime rate and a bunch of high-quality schools, Stanford Gardens is a top-notch neighborhood in Kansas City for families. Unfortunately, the cost of living here is much higher than the average in Kansas City.
Crown Center
If Stanford Gardens is great for families, then Crown Center is the ideal location for the young guns. With a range of department stores to fulfill daily needs and premium boutiques for that occasional indulgence, it also enjoys a decently low crime rate. Eyeing Crown Center with a family in tow? The aquarium and LEGOLAND Discovery Center make for a great way to spend those weekends.
South Plaza
A laid-back area with a campus over a 100 years old and a gorgeous garden, South Plaza boasts some fantastic historic homes. This is beautifully complemented with a buzzing culture, enjoyed to a large extent by the students in attendance at the University of Missouri–Kansas City (UMKC). Theatre aficionados will be particularly attracted to South Plaza, as not only does UMKC boast of the internationally recognized UMKC Conservatory of Music and Dance, but they can also drop in to the Kansas City Repertory Theatre, a renowned regional theatre.
Downtown Kansas City
Downtown Kansas City has been featured in Forbes as one of America's 10 best Downtowns, and it's easy to see why. Art-deco buildings share space and skyline with skyscrapers, and it boasts of an 8-block entertainment district called Power & Light District, jammed with bars and restaurants, and great places to shop. The nightlife here is throbbing and vibrant, and you can choose from a night out bar-hopping to a fine dine experience. Naturally the cost of living is higher, but it sure is worth it.
Other Attractions
Kansas City boasts of tons to do, so anyone living here will rarely have to deal with a dull weekend. Its involvement with jazz and its musical history are captured in the American Jazz Museum. Right next door is the Negro Leagues Baseball Museum, another great place to drop by. Both of these are located in the 18th & Vine district, a district that itself is historic for many reasons. Finally, art lovers can swoon at the nearly 40,000 works of art housed in the Nelson-Atkins Museum of Art. The food scene is explosive, and the streetcar network connects you to several great joints to enjoy a meal or appreciate some art. In Kansas City, everyone gets to live out some of its fantastic experiences.
Home Value in Kansas City
The approximate middle price range value of homes in Kansas City is $169,241. According to Zillow.com, the home values in Kansas City are predicted to rise by 5.5% in the upcoming year. This follows an already significant increase of 7.0% seen over the past year. Kansas City is indeed a great place to live, and coupled with fantastic transportation and tons of liveability options, its market value seems to be headed for a sure rise.
Relocation Tips For Kansas City
Budget Yourself:
Your budget will eventually help decide where in Kansas City is best for you to move to. Always chalk out a budget before all else.
In-Person Analysis:
The best way for you to decide where to live is to narrow down on a few neighborhoods and make a trip to walk around and take it all in. Keep in mind things like commute time and routes to your workplace, surrounding amenities etc.
Get The Addresses Changes:
The USPS has a great way for people to update their addresses on their website. Make sure you remember to do this in advance.
See also: Change of Address Checklist
Look Into DMV Changes:
Owning a car and a license brings about additional responsibility. Apart from having your car transported over, look into the necessary process to apply for an address change at the Kansas City DMV office.
Utilities Like Cable And Internet:
Remember to disconnect all your current services and do your research on providers in the new neighborhood of Kansas City. Order your services and schedule appointments to knock these tasks out of the ballpark within the first week of moving in.
Get A Head Start:
Packing and moving is a mammoth of a task that must not be shrugged off or procrastinated at any cost. Create a moving timeline and get things organised accordingly to avoid stress and confusion leading up to the move.
---
Conclusion
Kansas City is certainly a great place to move to, but how good a fit is it for you would be for you to decide. So do consider all these factors if you're thinking of moving to Kansas City, Missouri. Finally, make sure you pick the right movers when moving to Kansas City. If you're moving across the state, your movers should be equipped with everything for a big move. Luckily, that's where we can lend an experienced hand. Contact us to know more.