7 Best Moving Companies in Kansas City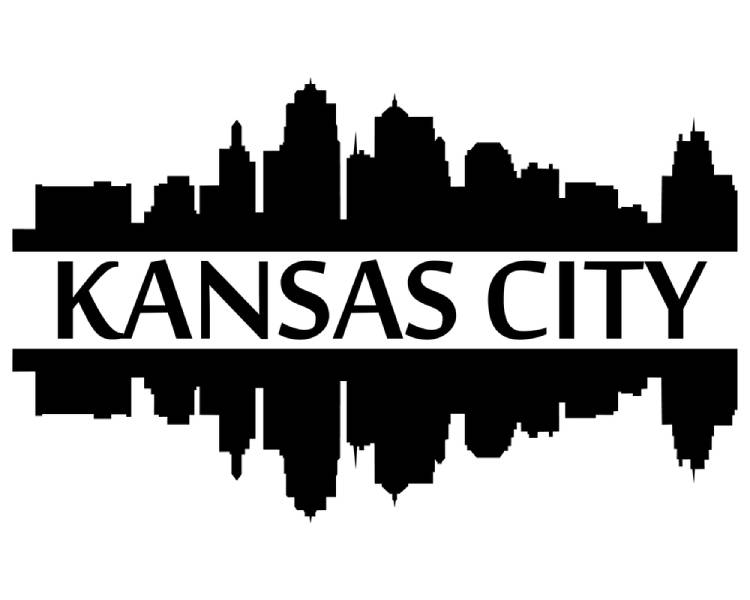 Kansas City is an iconic place to be and its futuristic traits welcome a ton of newcomers with open arms. But moving companies are the unsung heroes that make the transition of people and homes possible.
Searching a moving company in Kansas City can take time and demands a lot of scrolling on the internet. So to make things easier, we've done the homework and presented to you a list of the best moving companies in Kansas City. Before we reveal the list, we'd like to share some tips on picking a moving company.
How To Pick A Moving Company In Kansas City?
Picking a moving company can quickly turn into an ordeal or even a chore when you don't have a clue about how to go about it. Every mover can offer identical services so it can be tough just to pick one. Before you start Googling for the best mover in Kansas City, you should also have a set idea of what you want to get out of your mover. You can do so by simply trying this activity where you answer the following questions:
Are you moving beyond the state borders, outside city outskirts, or would be moving homes within the city?
How many miles will you be covering for this move? Is it more or less than 200?
Do you currently reside in an apartment, studio, or a bigger 2 storey house?
Will anyone else be moving with you? Roommates, relatives or friends?
Will there be children, pets or elders accompanying you on the move?
Would you take the downsizing approach or take nearly all your belongings with you to your new home?
Do you need help with typical moving services or additional tasks like cleaning, assembling furniture, and packing?
Upon answering the questions above you should have an overview of your needs and requirements. Now this exercise automatically helps you discard movers that don't offer what you can't compromise on.
Besides this there's a few more tips we'd like to share when it comes to scouting for a moving company.
Firstly, you want to steer clear of rogue movers, but it's not like they have a stench or pattern that outwardly helps you recognize them. Most rogue movers actually replicate the way professional movers act so it can be tough to spot them. But few ways you can do this is by ensuring that the company is licensed and registered with the United States Department of Transportation (USDOT). You can choose to ask your mover for this and they shouldn't hesitate to share this information with you.
Another good rule of thumb is to see that the company is associated with the Better Business Bureau. Lastly, don't forget to read up sufficient reviews against the company name. Read the positive and negative ones so you can gauge the reliability of the mover.
Now that you're up to speed with the things you must keep in mind while picking a mover, let's go over the list of top rated moving companies in Kansas City.
7 Top-Rated Movers In Kansas City
1. Moving Proz Kansas City
Moving Proz is a company that's dedicated to serving Kansas City and has its roots grounded here. It's true because they've even expanded their business and presently have offices in 3 areas in the Kansas City metro area. This makes it easy to just walk into one of the offices and sit down to have a conversation about your move. It's safe to also assume that they know the city like the back of their hand.
They can be your go-to local moving company that can help you with residential and business moves. The crew here are also trained to move pianos and other large pieces of furniture. The company has also received recognition from various platforms such as Thumbtack, NextDoor, HomeAdvisor, and Expertise. This is probably going to be the first name that pops up when you look for movers in Kansas City and so we had to give it the first place on our list.
Moving Proz Reviews
Google Reviews – 4.9/5
Yelp – 4.5/5
2. A Friend With A Truck Movers
Another iconic moving company that falls in the category of small local moving business serving the region of Kansas City. This company gives customers the vibe that you can look at your movers as buddies looking to help you sort out the drama of moving homes.
You'd probably hear about them from friends or colleagues in Kansas City since they seem to have quite a positive reputation. Most of the reviews left about them mention the names of the crew members that helped make the move a success. This showcases them in a positive light and confirms that they truly treat their customers like friends.
They've had more than 10 years experience in the moving industry and if you want to support a small business, then this could be one to consider. Besides helping with larger tasks like hauling, they can also help you get boxes and supplies.
A Friend With A Truck Movers Reviews
Google Reviews – 4.6/5
Yelp – 4/5
3. Courtesy Movers LLC
Looking for fair and affordable pricing? Then Courtesy Movers would probably be the ones on the list that could cut you a good deal for great service. The affordability aspect is a point that is repeatedly conveyed throughout their website. You'd also notice this while glancing at reviews left against the company from customers who have used their services in the past.
Their services include packing specialty items like mirrors, paintings, frames… practically anything else that's fragile. The crew could also help with disassembly and assembly of furniture other than tasks related to packing. You can drop them an email or personally visit the office where you'll most likely meet the owner to discuss the minute details of your move.
Courtesy Movers LLC Reviews
Google Reviews – 4.8/5
Thumbtack – 4.6/5
4. You Move Me Kansas City
You Move Me is a local moving company that is popular among residents because of the responsive customer service team they have. Every review put up for the company has a personal message from the team which showcases that they do care about what their customers think.
You won't be wrong to expect the crew you get to work in an efficient and friendly manner. The company also has a full fledged process displayed on their website to make sure things work in an orderly fashion. The best part about them is that they take efforts to work with customized moves and even hand you a housewarming gift at the end of your move! Now isn't that a nice personalized touch that sends the right message?
You Move Me Reviews
Google Reviews – 4.8/5
Yelp – 3/5
5. Rent A Vet Movers
Now if you personally believe that your move falls in the demanding category then you can consider hiring Rent A Vet. They offer labor only services for a minimum of 2 hours and could even be of assistance for junk removal. Not all moving companies are familiar with junk removal, so this is a good option. For instance, if you need to hire someone to take out all the debris or discarded furniture from your basement or garage, the crew at Rent A Vet could help you out.
Another task they can assist you with is delivery of heavy furniture. When moving homes, there's no doubt that you could end up purchasing some new pieces of furniture. If you need someone to deliver them safely, you can think of Rent A Vet.
Also, keep in mind that by hiring Rent A Vet, you'd also be the reason behind a veteran's income. The company hires a mix of both veterans and non-veterans. All in all, they also have a decent chunk of positive reviews on Yelp, Angie's List, and Thumbtack, proving they are a local resident's favorite option.
Rent A Vet Movers Reviews
Google Reviews – 4.8/5
Thumbtack – 4.8/5
6. Secure Moving & Storage
Secure Moving & Storage is a standard local moving company that can help you with both short and long distance moves. The company was established in the year 2002 so you won't be hiring novices, but a crew that has enough experience in the moving industry.
This company also made it on the Expertise list of best moving companies in Kansas City in 2021. They're considered to be experts at commercial moves. So if you run a business in the city and need to move your office, they'd be familiar with the best way to go about it. The crew at Secure Moving are also aware of the practical details behind disassembly and reassembly of furniture.
Secure Moving & Storage Reviews
Google Reviews – 4.7/5
Thumbtack – 4.6/5
7. Moving Kings
Like the company name suggests, the crew at Moving Kings aims to provide royalty level treatment for every customer. They certainly know how to keep their customers happy since they also offer a range of discounts. Senior citizens, military families, veterans, and emergency service providers can take advantage of a discount by hiring Moving Kings.
You can also consider hiring them to help with an office move where the demand and number of items that need to be moved is much higher than a residential one. This is also a local company so you can probably strike a good deal when it comes to costs.
Moving Kings Reviews
Google Reviews – 4.8/5
Thumbtack – 4.8/5
FAQs
How far in advance should I book movers?
To be on the safe side, you should make sure you've confirmed a moving company 2 months before your moving date. During peak season (April to September), companies are even busier and at times sold out, so don't take a chance at booking movers at the last minute.
Can you negotiate with movers?
In certain cases, you could probably get a reasonable quote from a competitive moving company and ask your mover to bring down costs. If you really want to lower the estimate, there's no harm in simply requesting.
What are the best moving companies for long distance?
The Van Lines network of movers and most companies associated with this line of business is considered to be a reputable company for long distance moves. To name a few of the top tier companies they are – Allied Van Lines, International Van Lines, and American Van Lines.
Conclusion
The list above has a good number of local moving companies based out of Kansas City. We get how it can be tough to sieve through all the companies that show up on platforms like Yelp, NextDoor, and Thumbtack, so this list should save you from doing homework.
Also on the plus side, all of these companies offer free estimates! So you practically don't have to worry about committing and you'd at least have a few quotations ready after contacting them. We'd also suggest taking suggestions from friends and family in Kansas City as they've probably used one of the movers in this list before and this helps cut down the chase.
See also: Moving to Kansas City
Also Read: Leaving Kansas City? 5 Best Places to Move from Kansas City