Leaving Colorado Springs? 5 Best Places to Move from Colorado Springs


VanLines Inc
Secure Storage
Easy Booking Process
Fully Trained Employees
GET QUOTE

Colonial Van Lines
Storage Services
Long-Distance Moves
Corporate Relocations
GET QUOTE

Moving APT
Vetting Process
Award-Winning
Available Nationwide
GET QUOTE
Our Take
Price
Rating
Minimum Shipment Size
Storage
Booking Deposit
Cancellation Policy
Quoting Options
Discounts

Best Overall Value


GET QUOTE

2+ bedrooms




Free 30 Days




10%

Free up to 72 Hrs

Phone / FaceTime / Text

Senior / Same day Booking

Best Industry Reputation


GET QUOTE

1+ bedrooms




30 Days




20%

Free up to 72 hrs

Phone / Facetime

Seniors Discount

Best Customer Service


GET QUOTE

1+ bedrooms







Free up to 72 hrs

Phone / Virtual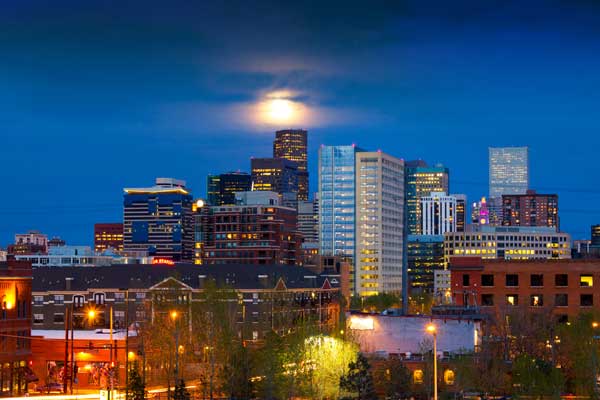 How long have you been in Little London or Colorado Springs? And more importantly, what will you do when you miss the awe-inspiring Garden of the Gods after moving out of the city? The city is not going through its best phase with more people leaving than moving in. The biggest reasons for people moving out are the high cost of living, increasing crime rate, soaring real estate prices, overcrowding, heavy snowfall, traffic, the dry air in the city, and the potholes on the roads that make driving frustrating.
In case you're planning to settle down in another city or a different state, here are some suggestions for the best places to move from Colorado Springs.
5 Best Places To Move From Colorado Springs
Lakewood, Colorado
Boulder, Colorado
Oklahoma City, Oklahoma
Tulsa, Oklahoma
Amarillo, Texas
Lakewood, Colorado
Around 5,500 feet above sea level, Lakewood is located 75 miles north of Colorado Springs, near the Rocky Mountains in Colorado. If you look up the 100 best places to live in the US, you'll find Lakewood on the list. In fact, it was among the only ten communities in the country that won the 2016 All America Cities Award. The cost of living index shows a score of 127.7 for Lakewood which is a little higher than both – the national average (100) and Colorado Springs (104.5). Although the cost of living is higher than you'd want for your new hometown, it justifies the high quality of life. The suburb experiences a semi-arid climate with warm summers and cold, snowy winters. There is a total of 247 days of sunshine every year, along with 18 inches of rain and 65 inches of snow.
There's some good news for those who are looking for better work opportunities. Some of Lakewood's top-performing and highest paying industries are healthcare, social assistance, education, professional and technical services, retail trade, government sector, agriculture, mining, and forestry. The biggest employers are FirstBank, Federal Center, the City of Lakewood, St. Anthony Hospital & Medical Campus, Jefferson County R-1 School District, Development Disabilities Resource Center, and Red Rocks Community College. There are numerous top-quality schools and universities in Lakewood like Green Mountain High School, Lakewood High School, Bear Creek High School, and Colorado Christian University.
If you're wondering about how you're going to enjoy yourself with friends and family, Lakewood's location close to the mountains offers a variety of activities. Additionally, you'll get to enjoy the suburb's restaurants, cafes, breweries, thousands of acres of lush green parks, and some amazing community events.
Downsides: The crime rate in Lakewood is higher than the country's average (violent and property crime rates of 5.79 and 51.88 per 1,000 residents, respectively). For those coming from areas at sea level, altitude sickness can be a problem. You'll be stuck in a traffic jam more often than not. Buying a house will be a huge task due to the soaring real estate prices.
Population: 161,694
Median Home Value: $630,568
Monthly Rent: $1,788
Median Household Income: $71,233
Unemployment Rate: 4.2%
Best Neighborhoods To Live In: Carmody, Colfax, Alameda, Bear Creek, Coyote Gulch, Union Square, Belmar, Lone Tree, Louisville, Castle Pines, and Eiber.
Boulder, Colorado
As per the data of US News and World Report, Boulder has been at the number one spot in the list of best places to live in the country for two straight years. Located in the foothills of the Flatiron Range of the Rocky Mountains, Boulder sits at an altitude of 5,354 feet. More and more people want to move in for the city's brilliant quality of life, strong job market, economy, and educational institutions. But a major obstacle for them is the high cost of living. Boulder has a cost of living of 141.7 which is higher than the national average and also that of Colorado Springs. The city has a cold and temperate climate where summers are warm and winters are extremely cold. On average, there are 245 sunny days per year, 18 inches of rain, and 71 inches of snowfall in Boulder.
With great career opportunities, major sectors in the city are information technology, aerospace, bioscience, healthcare, education, government, and outdoor recreation. Some of the biggest employers are Apple, Google, IBM, Ball Aerospace, Northrop Grumman, the University of Colorado Boulder, Boulder Valley School District, and Medtronic. For your children's education, there are great education options like Fairview High School, Summit Middle Charter School, and Naropa University.
Boulder is also one of the healthiest and most-educated cities in the US which is all the more reason for you to be a part of it. What's more? You can guess from its location near the hills that Boulder offers you activities like hiking, mountain biking, and mountain climbing.
Downsides: The cost of living is high, particularly due to the real estate prices. The small size of the city causes traffic congestion. The cold season is pretty harsh and there's a lot of snow all around. Boulder is not diverse like most other places in the nation and has a very high property crime rate of 40.86 per 1,000 residents.
Population: 107,645
Median Home Value: $1,060,000
Monthly Rent: $2,263
Median Household Income: $72,279
Unemployment Rate: 3.2%
Best Neighborhoods To Live In: Gunbarrel, Whittier, Flatirons, Downtown Boulder, Chautauqua, Table Mesa, The Newlands, and Martin Acres.
See Also: Best Neighborhoods In Aurora For Singles And Young Professionals
Oklahoma City, Oklahoma
At a height of around 1,200 feet, Oklahoma City is situated in the central part of the state of Oklahoma, approximately 600 miles away from Colorado Springs. Its kind citizens are going to welcome you with arms wide open to this city which has got everything, most importantly, a booming economy. Here comes the best part. In the cost of living index, Oklahoma City has a score of 85.4 as it leaves behind the national average and Colorado Springs by quite some margin. What this means is that if you move to Oklahoma City, you'll save quite a bit on utilities, transportation, groceries, healthcare, etc. The climate of the city can be best described as subtropical with hot summers and cold winters. People enjoy as many as 231 days of sunshine, 36 inches of rain, and 6 inches of snowfall every year.
Oklahoma City's robust job market allows young professionals to come and fulfill their aspirations. There is a number of sectors to find work like healthcare, social assistance, aviation, energy, administration, science and technology, government, and education. It's rated among the best cities for startups. Some of the top employers include the State of Oklahoma, the University of Oklahoma Health Sciences Center, AT&T, Mercy Health Center, Chesapeake Energy, Federal Aviation Administration, and Sonic Corp. The city is served by Oklahoma City Public Schools and Putnam City School District. Rose State College and Langston University are some of the best institutions for higher education.
Other things that will have your attention in Oklahoma City are its festivals, events, arts, music, sports, places to eat and drink, and the nightlife. Don't forget to visit the Bricktown Entertainment District which is a major public attraction.
Downsides: You should be ready to withstand extreme weather conditions, both in summers and winters. There's a bit of risk of tornadoes as well. The state and local taxes in Oklahoma are quite high. You'll not get a lot of variety as far as the topography is concerned. The crime rate is higher than the average in the country (violent and property crime rates are 7.10 and 38.14 per 1,000 residents, respectively).
Population: 681,054
Median Home Value: $189,370
Monthly Rent: $900
Median Household Income: $56,456
Unemployment Rate: 3.3%
Best Neighborhoods To Live In: Heritage Hills, Deep Deuce, Bricktown, Business District, Plaza District, Nichols Hills, Edmond, Crown Heights, Paseo Arts District, and Norman.
See Also: 4 Best Neighborhoods in Oklahoma City for Singles and Young Professionals
Tulsa, Oklahoma
Popularly known as the Oil Capital of the World, Tulsa is the second-largest city in Oklahoma and it's located along the Arkansas River, between Osage Hills and the Ozark Mountains. It's one of the most affordable cities to live in the country, especially with its low real estate prices. Tulsa has a cost of living index of 83.2, much lower than the US average and even lower than Colorado Springs. The city experiences a subtropical climate with cold winters and hot summers.
Tulsa is a paradise for those looking to grow professionally. A few of the major industries in the city are financial services, science and technology, aviation, energy, telecommunications, education, healthcare, and publishing. The biggest employers are The United States Oil and Gas Association, ONE Gas, SemGroup, Williams Companies, Syntroleum, Laredo Petroleum, Educational Development Corporation, Blooming Twig Books, and GEB America. The top schools and universities in Tulsa are Southeast Elementary School, Jenks Middle School, Berryhill High School, the University of Tulsa, Spartan College of Aeronautics and Technology, and Oral Roberts University.
You'll be won over by the city since it boasts stunning natural beauty with countless beautiful parks, arts, entertainment, sports teams, restaurants, nightlife, and a great quality of life.
Downsides: Tulsa has violent and property crime rates of 11.02 and 49.80 per 1,000 residents, respectively. This is much higher than the national average. Summers and winters are harsh at their peaks. The local taxes are also quite high. Your reliance on your personal vehicle increases as public transportation is insufficient.
Population: 403,518
Median Home Value: $175,746
Monthly Rent: $866
Median Household Income: $49,474
Unemployment Rate: 3.7%
Best Neighborhoods To Live In: Brookside, Owasso, Broken Arrow, Downtown Tulsa, Bixby, Jenks, Pearl District, Riverview Historic District, and Cherry Street.
Also See: 5 Best Neighborhoods in Tulsa for Families | Top 7 Neighborhoods In Tulsa For Singles And Young Professionals
Amarillo, Texas
The city of Amarillo is located in the Texas Panhandle, at a distance of approximately 360 miles from Colorado Springs and it's a part of Potter County. The biggest attractions for people to move to Amarillo are its low cost of living, affordable housing, and mesmerizing natural beauty. In the cost of living index, the city has a score of 80.1, much lower than your current city, Colorado Springs as well as the national average. Amarillo experiences a continental climate with hot, sunny summers and dry, cold winters. The residents get to enjoy around 259 sunny days in a year, 21 inches of rain, and about 15 inches of snow.
The job market in Amarillo is flourishing as it is counted among the top US cities for anyone to start a business. The top industries in this city are agriculture, energy, manufacturing, tourism and hospitality, retail trade, food and beverage, healthcare, and infrastructure. Some of the major employers include Bell Helicopter Textron, Pantex Plant, Tyson Foods, Texas Beef, Walmart, Amarillo Independent School District, and Siemens Government Technologies. The city is served by Canyon Independent Shcool District and River Road Independent School District. When it comes to higher education, there are options like Amarillo College, Texas Tech University Health Sciences Center, and West Texas A&M University.
Downsides: The crime rate in Amarillo is above the national average as the city has violent and property crime rates of 8.36 and 36.82 per 1,000 residents, respectively. Nightlife in the city is nothing special. Amarillo is far away from most major cities. The winters are usually severe.
Population: 199,935
Median Home Value: $186,069
Monthly Rent: $866
Median Household Income: $52,941
Unemployment Rate: 3.6%
Best Neighborhoods To Live In: Bishop Hills, Olsen Park, Sleepy Hollow, Lake Tanglewood, La Paloma Estates, and Wolflin Village.
Summing Up
If and when you decide to move to another city or state from Colorado Springs, to begin a new chapter in your life, keep in mind the five alternatives mentioned above. All these cities have flourishing job markets and great educational institutions. Research as much as you can since it's a major step that you'll be taking. Don't forget to also keep time for your friends and near ones who will be mad at you for leaving. Good luck with that!
See also: Best Moving Companies In Colorado
FAQs On Best Places To Move From Colorado Springs
Which States Are People Moving To From Colorado Springs?
People leaving Colorado Springs are mostly going to states like Washington, Arkansas, Nebraska, Idaho, Montana, Kentucky, Minnesota, Wisconsin, Texas, and Massachusetts.
Where Should I Move To In Colorado?
The best places to live in Colorado are Fort Collins, Denver, Greeley, Grand Junction, Lamar, Aurora, Boulder, Castle Rock, Sterling, Alamosa, Walsenburg, Pueblo, Trinidad, Clifton, Fruita, Cortez, and Fort Morgan.
What Is A Livable Salary In Colorado?
You can expect to live comfortably in Colorado with an annual income of around $70,000. After spending on the necessities like housing and utilities, you'll be left with enough to enjoy to the fullest.