Moving from New York to Texas: Expert Tips & Advice


VanLines Inc
Secure Storage
Easy Booking Process
Fully Trained Employees
GET A QUOTE

Colonial Van Lines
Storage Services
Long-Distance Moves
Corporate Relocations
GET A QUOTE

Moving APT
Available Nationwide
Award-Winning Movers
Extensive Vetting Process
GET A QUOTE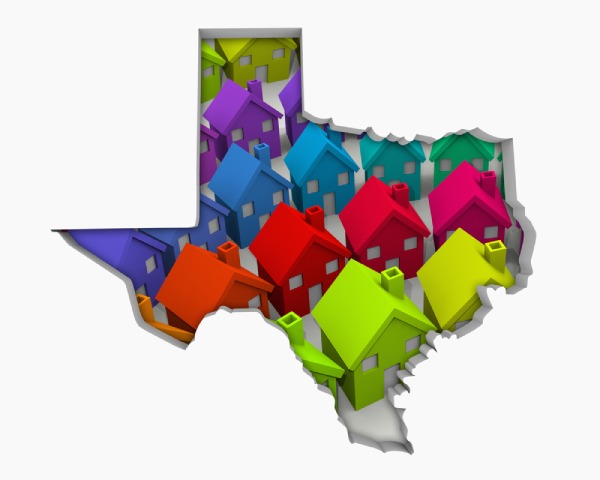 New York is called the City Of Dreams and the thought of leaving it might come as a shocker to some but not to everyone. Yes, New York is a spectacular city to live in, but at the same time, it can definitely get over stimulating because of the crowd and competitive lifestyle. If you wish to slow down and step out of the crazy pace of things in New York, then the state of Texas does have room for that dream to execute into a reality.
But planning an exit to Texas requires a little more homework and we've done that bit for you. We've rounded up all the things you would need to consider to know if this move is as promising as it looks like in your heads. This would help you make a more holistic decision when it comes to moving from New York all the way to Texas.
Factors To Consider Before Moving From NY to TX
Weather Conditions
Clear skies and humid temperatures is what typical Texas weather would look like. The state is sunny the majority of the time, meaning it's practically good for swimming 5 out of 12 months of the year. If you're a fan of warmer climate, then Texas has no shortage of it. But you're probably concerned about how hot it really gets?
Below is a snippet of the temperatures you can expect during the summer months from May to mid-September:
Average high temperatures fall in the 86°F (30°C) to 98°F (36.7°C) zone.
Average low temperatures fall in the 67°F (19.4°C) to 76°F (24.4°C) zone.
Do note that summers are dominated by humidity and the western portion of the state is where temperatures are soar higher. A vast majority of the population have to depend on air conditioning to get through peak summer months. Fortunately, the temps are slightly similar to the temperatures of New York (except humidity), so you'd probably adjust quickly to the summers. But we all know that the same can't be said for the winters.
Below is a snippet of the temperatures you can expect during the winter months from November to February:
Average high temperatures fall in the 52°F (11.1°C) to 71°F (21.7°C) zone.
Average low temperatures fall in the 23°F (-5°C) to 52°F (11.1°C) zone.
As you can see, the winters in Texas are extremely mild in comparison to what you may have experienced in New York. All in all, if you're really seeking to escape the cold weather conditions of New York you will have this wish granted by the state of Texas. However, it's definitely not rainbows and clear skies all the time but there's a bunch of few things we'd like to give you a heads up on.
Few other things you have to be careful about –
Irregular rainfall with intense lightning during the spring months.
Massive hail storms especially in the month of May and February.
High winds that accompany the rain storms.
Keep an eye out for tornado warnings as well.
Cost of Living
There's a huge margin between the costs of living in New York and Texas. New York is among the most expensive states to live in the nation, while Texas hasn't really reached there quite yet. This is why it's possible to feel like the cost of living is in the comfortable zone and genuinely affordable when put up against costs in New York. In other words, you'd probably be able to see your dollar stretch way further than it does in New York. This makes it easier to buy a bigger apartment, if that's one of the things you wish to accomplish with the move.
To give you a perspective on the difference in housing costs:
Median value of homes in New York (according to Zillow) – $660,001
Median value of homes in Texas (according to Zillow) – $220,034
In addition to that, this is the difference between median household income:
Median household income in New York (according to Niche) – $65,323
Median household income in Texas (according to Niche) – $59,570
Taxes, gas, food, entertainment and other elements of cost of living tend to be 50 to 60% higher in New York than the Lone Star State of Texas. Business reports also show that a salary in the range of 45k to 55k for a single person is sufficient for Texas, especially if you live a frugal lifestyle. Any salary above this bracket is decent to have a more than comfortable lifestyle.
Do note that this is just a rough estimate to give you a perspective of the massive difference in costs. Things would vary depending on whether you're moving with family, in that case an annual income of 85k may fit the bill better. Overall, salaries are also pretty high in Texas and in rare cases en par with New York, so there's not too much adjustment required.
See also: 15 Cheap States to Move to Live in the U.S.
Job Market
The state of New York has an extremely hot job market. It's already accomplished a name at the top when it comes to opportunities linked to the field of media, advertising, finance, technology and more. Working in the city of New York is a dream come true for thousands from all over the globe. The city also possesses a high concentration of well established companies there. So, there's no doubt that New York is a top performing player in terms of its economy and you've probably experienced it yourself too. However, Texas isn't standing too far away from the limelight and has a diverse economy to show for.
It has its share of fast paced cities with a presence of notable Fortune 500 companies, tech elites and financial giants. Its economy is among the fastest growing in the nation and you get to participate in the momentum of a progressive state. Moreover, you also get to enjoy perks like warm climate, low taxes and affordability, which is something that's missing in the state of New York.
A high profile CEO, Elon Musk has also recently made the call of moving to Texas which shouldn't come as a surprise, and probably also speaks volumes about where Texas is heading in the tech line of work. All in all, you don't have to worry about giving up the business friendly environment in New York, as it would simply be replaced by the productive and progressive one that Texas offers.
Transportation
In New York, your support system for travel is most likely the extensive MTA system. This system surely helps residents get around any nook and corner of the region. Both the bus and rail system of the MTA has great coverage. Similarly, to supplement this system, you would have the following in Texas:
TEXRail in Dallas-Fort Worth area
Trinity Metro in Dallas-Fort Worth area
Denton County Transportation Authority (DCTA) in Dallas-Fort Worth Area
Dallas Area Rapid Transit (DART) in Dallas-Fort Worth Area
Capital MetroRail in the Austin Area
Light rail lines in the Houston area
These are the most practical and cost effective modes of public transportation available for intra city travel. But do keep in mind that it is concentrated in certain areas. Few cities don't have an extensive network of public transportation, so it's best to have a car to get from point A to B. The areas that are well grounded with options are Austin, San Antonio, Corpus Cristi and Houston. These are the same cities that are anchored by some of the busiest airports of the state which are:
Dallas/Fort Worth International Airport
George Bush Intercontinental Airport
Austin-Bergstrom International Airport
San Antonio International Airport
Now that you have a fair idea of the state's offerings on the practical front, let's sum up a few of the main things that Texas has to offer.
Texas's strong points:
No state income tax
Exposure to diversity
Ample of productive pockets and huge metropolitan areas
Home to 57 Fortune 500 companies
Thousands of notable universities and school systems
More spacious and lots of areas for recreational activities
100+ state parks
Top Cities To Move To In Texas
1. Austin
The city of Austin is similar to what New York city does for the state of New York. It's the first name that comes to mind when you think of moving to Texas and hence makes it to the top of our list. Austin replicates the fast paced life that New York represents and is a contagious place for young professionals. It's filled with modern amenities, public transit and everything that one would expect to see in a developed city. The cosmopolitan atmosphere is what attracts individuals to choose Austin over other areas of the state.
Median value of homes – 312,300
Median rent – 1,225
2. Houston
It's said that the city of Houston never sleeps and is ideally for those who wish to be part of a lively and active city. Residents here are spoilt with choice when it comes to restaurants, shopping centers and places for entertainment. The city is extremely diverse in terms of people and food. You have skyscrapers, office districts and the second largest concentration of Fortune 500 companies just after NYC. This makes it a global center for job opportunities. The greatest perk of living in Houston is its affordability aspect for world-class amenities. Note that the Woodlands and Sugarland area are the best neighborhoods to live in Houston.
Median value of homes – $201,276
Median rent – $990
3. Frisco
Presently, the city of Frisco ranks among the top fastest growing cities in the US. In its essence, the region is extremely residential in nature and is the ideal location for those who wish to commute to the Dallas-Fort Worth metropolitan area. Residents here enjoy the fact that they are cut off from the hustle and enjoy the peace and quiet that Frisco offers. The city possesses a strong sense of community, several parks, recreational spots, excellent restaurants and educational facilities.
Median value of homes – $368,000
Median rent – $1,441
4. San Antonio
The city of San Antonio is the second most populated city in the state of Texas and lies in close proximity to Austin. One of the most appealing aspects of the city is its weather. Summers here are not as humid as other areas of the state. San Antonio is recognised by many for its historic districts, museums and art galleries. Communities here are friendly and there are several events that take place in this part of Texas. Some of the popular neighborhoods to reside are Alamo Heights, Terrell Hills, Stone Oak and Monte Vista.
Median value of homes – $198,259
Median rent – $958
4. Dallas
Dallas is among the successful metropolitan areas of Texas. The city boasts of a high concentration of schools, universities and career nurturing opportunities. The cost of living here is relatively low and there's plenty of things to do in the city. It is also home to Southlake, which has some of the best public schools in the whole state. This makes it an ideal place to raise a family. If you're someone who has to travel a lot, Dallas is the perfect place since you have plenty of airports in the area.
Median value of homes – $237,200
Median rent – $987
Things To Take Care Of When You're Moving From New York To Texas
The distance between New York and Texas is 1,768 miles, meaning that this move is no easy feat. Hence, we suggest finding a moving company well in advance so that you have professional help for your long distance move.
Discuss the time window within which your things will be delivered to you and plan your move around that date.
Create an inventory of the biggest furniture you own and ask yourself twice if you'd really like to take it halfway across the country.
See the move as an opportunity to sell, donate or discard things you don't need. It is important to reduce the physical size of your possessions to save money, time and energy.
Explain all your moving needs to the mover. You could probably need help with packing, loading, unloading, disassembling furniture, storage or more. Ensure you have an idea of areas where you need assistance as it has an impact on the accuracy of the quote.
We highly recommend getting a minimum of 3 quotes before settling for a mover.
Make sure that the quote is based on weight and not cubic feet.
Get all your questions answered before the move. Give first preference to recommendations from friends and family for moving companies.
Hopping on an airplane would be the most convenient route to reach Texas, so do consider booking flights in advance to save on costs.
New York to Texas Moving Costs
The average cost for a move from New York to Texas is $4,000 to $5,000 for a 1 bedroom house. Depending on how big the move is and the amount of assistance you require from your movers, the costs could increase.
Full-service movers in most cases take care of elements like packing, loading, unloading, driving, fuel costs and the rental truck itself. There are various other factors that impact the final estimate of your move, so it is necessary to discuss the finer details of the move. For instance, there could be extra charges for a flight of stairs or if there's no parking at the entrance of your house and the mover has to walk a block or so with your belongings.
Understand all the elements that form the estimate and choose ways in which you can reduce the moving costs. If you choose to do the packing yourself, your costs could drastically reduce. Lastly, we suggest to move in the month of October or September, as this would be the most ideal time to move to Texas.
FAQs about Moving from NY to TX
What states are most New Yorkers moving to?
New Yorkers are majorly moving to four states which include New Jersey, Florida, Pennsylvania, and California. Apart from these states, New Yorkers also prefer moving to Texas, North Carolina, South Carolina, Virginia, Illinois, and Georgia.
Where should you not live in Texas?
Factors such as crime rates, high susceptibility to natural disasters and low per capita income, among others are why these places are best avoided in Texas.
South Boulevard Park Row
Convention Center District, Dallas
Cedar Crest
Cleveland
Lubbock
Progreso
Palmview
Robstown
Corsicana
Beaumont
What are the disadvantages of living in Texas?
High Property Taxes: Although Texas boasts about being absolutely tax-friendly, their property taxes are one of the highest ones in the entire country.
Scattered Cities: The towns and cities are scattered far apart from each other. Because of this, owning a car becomes a must if you stay in Texas.
Susceptibility to Hurricanes: Texas is always at the risk of experiencing hurricanes because of which you must invest a lot in homeowners and business insurance.
Elevated Crime Rates: Texas has witnessed elevated violent crime rates. In fact, the crime rates in Texas are 17.3%, which is still higher than the average US crime rates.
Problems with Healthcare: Texas offers low-quality healthcare services to its residents. Moreover, because of scattered areas of residences, healthcare is not easily accessible to its residents.
Why is Texas so cheap?
Living in Texas is cheap for several reasons. The main reason for its affordability is that it has a lot of land. This land cannot be used for growing crops because of which it gets sold at a cheaper price. Additionally, the rent amounts are also quite low. The cost of building your houses is also super low.
Utilities and transport systems are available at cheaper costs. Texas has an ever-growing economy and it does not charge a state income tax to its residents. All of these factors combine to make living in Texas super cheap and affordable.
What is the cheapest city to live in Texas?
The city of Progreso is situated near the Rio Grande and the beautiful Progreso Lakes is one of the cheapest cities to live in Texas. The median home value in Progreso is somewhere around $50,000 and the median rent is about $550 a month. The residents of this city enjoy beautiful and pleasant winters and constantly witness economic growth each year. Following Progreso, Pecos and Breckenridge are some of the cheapest places to live in Texas.
Is it cheaper to live in Texas or Florida?
Living in Florida is almost 7.9% more expensive than living in Texas. This is so because there is a huge gap between the housing costs of both places. The median home value in Texas is $185,500 while the median home value in Florida is $245,400.
Top that off with the cost of utilities being 6% more, and healthcare costs also being 5.2% more in Florida, making Texas cheaper to live in comparison to Florida.
What's the highest paying job in Texas?
Anesthesiologists are the highest paid professionals in Texas. These professionals make an average amount of $241,090 per year. Following them, surgeons and chief executives make the most amount of money in Texas. These professionals respectively make $237,240 and $231,310 on average each year.
Why are New Yorkers leaving?
Massive numbers of people are leaving New York in a rush, the high costs of living being the primary reason for this movement. The residents of New York have to pay ridiculous amounts of taxes and there is a decline in the living conditions in this city. The crime levels are rising steadily and the number of homeless people on the streets is increasing as well. There is absolutely no space to live comfortably in this city. The city is quite cramped up and the ongoing pandemic isn't helping much. After remote working began gaining prominence, people started moving out of New York and to places with lots of outdoor space. They also look forward to buying bigger homes at affordable rates.
See Also: Moving From Colorado To Texas – Expert Tips & Advice
---
Conclusion
The state of Texas is progressive and drastically inexpensive in comparison to New York. This makes it easier to execute the kind of lifestyle that you see yourself living. Texas is also massive in size, so things are spread out and not choked in terms of population. Overall, the pace of things in a new state can be a refreshing change from New York. So, if you truly believe that Texas is meant for you, we highly recommend beginning the execution of it in stages so that you can tackle the big move successfully.