Leaving NYC? 5 Best Places to Move from NYC


VanLines Inc
Secure Storage
Easy Booking Process
Fully Trained Employees
GET QUOTE

Colonial Van Lines
Storage Services
Long-Distance Moves
Corporate Relocations
GET QUOTE

Moving APT
Vetting Process
Award-Winning
Available Nationwide
GET QUOTE
Our Take
Price
Rating
Minimum Shipment Size
Storage
Booking Deposit
Cancellation Policy
Quoting Options
Discounts

Best Overall Value


GET QUOTE

2+ bedrooms




Free 30 Days




10%

Free up to 72 Hrs

Phone / FaceTime / Text

Senior / Same day Booking

Best Industry Reputation


GET QUOTE

1+ bedrooms




30 Days




20%

Free up to 72 hrs

Phone / Facetime

Seniors Discount

Best Customer Service


GET QUOTE

1+ bedrooms







Free up to 72 hrs

Phone / Virtual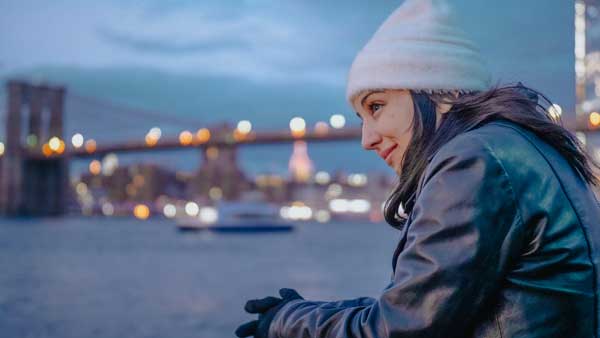 New York City, or NYC, has some of the best career and educational opportunities, but there are still a good number of people wanting to move out of it. It isn't all that surprising because the sky-rocketing cost of living isn't easy on everyone. NYC is among the top five most expensive cities in the country and everything from real estate to groceries falls on the higher end of the spectrum here.
While the high costs are definitely a matter of concern for most, some people also choose to move out of the city because it's too crowded and demands a fast-paced lifestyle. Whether these are any of the reasons for you or not, if you've decided to move, here are some of the best places to move from NYC. Let's have a look at them all!
5 Best Places To Move From NYC
Albany, New York
Rochester, New York
Buffalo, New York
Pittsburgh, Pennsylvania
Boston, Massachusetts
Albany, New York
Albany became the capital of the state of New York in 1797 and today, it proudly gets featured in every list of the best US cities to set up residence in. Located along the Hudson River and around 150 miles to the north of NYC, Albany is a hub for international trade, banking, and railroads. Although the state of New York is an expensive one to live in, Albany is comparatively extremely affordable, especially if you compare it with some other cities like NYC. As per Bestplaces, the cost of living index shows 94.6 for Albany, which is even lower than the national average (100). On the other hand, New York City scores 187.2 in the same index, almost double.
Along with this factor, a major advantage of the capital city is its real estate prices which are 40% lower than the national average. If you move to Albany, you'll get to enjoy some excellent educational institutions, a rich history and culture, architecture, entertainment options, and above all, a strong job market. The top-performing sectors to find work are the government sector, education, technology, healthcare, manufacturing, financial services, and construction. Some of the biggest employers in Albany are General Electric, IBM, Aetna, St. Peter's Health Partners, and the University at Albany.
Downsides: Albany's crime rate is relatively higher when we look at the overall New York State and the other cities. The total crime rate (includes violent and property crimes) in Albany is close to 36.42 per 1,000 residents. Also, if you own and prefer moving around in your own car, you'll have to get used to leaving early as there will be traffic waiting for you, along with the parking issues in the congested areas. Finally, the winters in Albany are extreme with a long season and around 60 inches of snowfall every year.
Population: 99,224
Median Home Value: $254,600
Monthly Rent: $1,441
Median Household Income: $66,612
Unemployment Rate: 3.3%
Best Neighborhoods To Live In: Menands, Center Square, Pine Hills, Melrose, Helderberg, and Washington Park.
Rochester, New York
Rochester is the ultimate destination for anyone to call home, especially those who want to raise a family. It's located to the south of Lake Ontario, near the Finger Lakes and its perfect location allows you to step away from the hustle and bustle of NYC. Before talking about the major factors that make Rochester a great place to live, it's important to talk about the people of the city who are extremely kind, warm, and welcoming. Although Rochester is the third-largest city in New York State, it remains a close-knit community. The city consists of six counties – Genesee, Livingston, Monroe, Ontario, Orleans, and Wayne.
Often referred to as The Flour City, Rochester is full of beautiful public attractions, quiet neighborhoods, amazing places to eat and drink, entertainment, nightlife, music venues, etc. As far as the most important factor, that is, cost of living is concerned, Rochester has a score of 78.4. This is much lower than the national average (100), New York City (187.2), and even Albany (94.6). Moving from NYC, you'll be able to save quite a lot of money since the costs of utilities, transportation, groceries, and healthcare are significantly low in Rochester.
When it comes to finding work, you can rest assured that there is no dearth of job opportunities in Rochester. The biggest industries are education, healthcare, social services, retail, finance, insurance, public administration, etc. The largest employers in the city are Rochester Regional Health System, the University of Rochester, Xerox Corp, Paychex, Wegman's Food Markets, and Rochester Institute of Technology. The city also offers commendable educational opportunities with some of the best schools and universities. Twelve Corners Middle School, University of Rochester, and St. John Fisher College are to name a few.
Downsides: Apart from the relatively high crime rate (40.66 per 1,000 residents), the poverty rate is also higher in Rochester than in other cities in the US. You better be in love with the winter season as the conditions get harsh and the city receives around 80 inches of annual snowfall.
Population: 211,328
Median Home Value: $203,384
Monthly Rent: $1,187
Median Household Income: $55,801
Unemployment Rate: 3.6%
Best Neighborhoods To Live In: Highland Park, Cobbs Hill, Swillburg, East Avenue, Corn Hill, Park Avenue, South Wedge, and Browncroft.
Buffalo, New York
If you're worried about the basic behavior of people in the city that you want to live in, Buffalo is definitely guaranteed to impress you. The super friendly citizens are ever-ready to go the extra mile to help each other as well as total strangers. And this is the reason why Buffalo is called 'The City Of Good Neighbors'. New York State's second-largest and second-most-populous city, Buffalo is located on the eastern shore of the beautiful Lake Erie, close to the world-famous Niagara Falls (approximately 20 miles) and the Canadian border. You'll love the sports town a little more than others if you're a football or a hockey fan, or you like kayaking, hiking, and skiing. Buffalo experiences a continental climate with extreme high and low temperatures.
When you're moving from NYC to Buffalo, you'll save a lot more on daily expenses like utilities, healthcare, groceries, and transportation. Most of the population in the city is young and diverse. Hence, you'll never run out of things to do. Buffalo is famous for its entertainment options, nightlife, events, festivals, concerts, restaurants, coffee shops, bars, etc. There are still many more reasons that people in huge numbers move to Buffalo like its affordable housing, robust job market, and education.
There are multiple industries that are doing well like technology, healthcare, financial services, education, manufacturing, retail, hospitality, and labor. For families worried about the education of their children, you have got options like City Honors School, Nardin Academy High School, University of Buffalo, and D'Youville College as some of the most renowned educational options in the city.
Downsides: While it may not be the biggest issue, the crime rate in Buffalo is a little over the average in the country, and so is the rate of poverty. The property, income, and sales taxes are pretty high. Lastly, if you want to settle in Buffalo, you've got to love the winter season since the temperature can go as low as 17°F.
Population: 278,349
Median Home Value: $203,492
Monthly Rent: $1,182
Median Household Income: $57,853
Unemployment Rate: 4.2%
Best Neighborhoods To Live In: Williamsville, Orchard Park, Amherst, Hamburg, Elmwood Village, Allentown, Central Park, and Kenmore.
Pittsburgh, Pennsylvania
Pittsburgh lies around 375 miles to the west of NYC in the state of Pennsylvania and is located at the confluence of the Allegheny, Monongahela, and Ohio Rivers. Due to the presence of over 300 steel-related businesses, Pittsburgh is the center of the American steel industry and is therefore called 'The Steel City'. If you move to Pittsburgh from NYC, there's a huge advantage for you as this Pennsylvania city is much more affordable. Pittsburgh has a cost of living index of 87.5 which is lower than the national average (100) and there are no comparisons with NYC (187.2). You can very well imagine how much more you'll be able to save on utilities, transportation, groceries, healthcare, etc.
Apart from the low cost of living, another reason why people move to Pittsburgh is that the real estate prices are lower than the national average. The city is easily among the best cities to live in in the US and for a good number of reasons – a flourishing job market, rich history and culture, top-quality educational institutions, natural beauty, amazing restaurants, cafes, bars, and electric nightlife.
Talking about the work opportunities, there are plenty of them with the most successful industries being healthcare, manufacturing, financial and business services, information technology, and energy. Families find Pittsburgh an extremely suitable place for them since there are many excellent educational institutions. The Pittsburgh Public School District recently found its name among the Country's top ten large urban districts.
Downsides: Along with a relatively high crime rate, traffic could also be a major issue at times in Pittsburgh. The number of cloudy days in a year is higher than the number of sunny days and the winters are pretty harsh.
Population: 304,213
Median Home Value: $257,272
Monthly Rent: $1,378
Median Household Income: $73,913
Unemployment Rate: 4.8%
Best Neighborhoods To Live In: Squirrel Hill, Oakland, Point Breeze, Regent Square, Highland Park, Brookline, Shadyside, Bradford Woods, and Franklin Park.
Boston, Massachusetts
Serving as the capital of Massachusetts, Boston is the largest city in the entire New England region. The city is one of the country's oldest as it was founded in 1630 and today, it's among the most sought-after places to settle down in the world, not just in the US. A hub for culture, trade, and education, Boston was the first city in the country to have a public school, a college, a subway system, a public park, a post office, a chocolate factory, a lighthouse, a blind school, and NHL team. Not surprising then that it's called America's City of Firsts!
The natural beauty that Boston has to offer is something out of the ordinary, particularly its beaches. If you like walking, you'll love Boston with most of the people either getting around on foot or on bikes. There are a plethora of reasons why Boston is the city to set up residence in – brilliant education options, a robust job market, cultural diversity, healthcare facilities, and most importantly, the quality of life. In fact, Boston has been ranked eighth by The Deutsche Bank among the best cities around the world only for its quality of life.
Boston has a score of 162.4 on the cost of living index and while it's still significantly higher than the national average (100), you'll save a little more money since the cost of living is higher in your current city of New York. The best-performing sectors to find work in Boston include life sciences, finance, technology, higher education, tourism, and hospitality. The city also has plenty of good educational institutes if you're moving in with the aim to raise a family. Boston has violent and property crime rates of 6.48 and 19.97 per 1,000 residents, respectively, which are close to the national average and not a big cause of concern if you're moving here.
Downsides: Although the cost of living is lower than in NYC, it's still way over the national average. The real estate prices are also on the upper end of the spectrum. You'll face traffic congestion, and extremely low temperatures during winters, plus, the public transportation is not the best.
Population: 694,295
Median Home Value: $728,730
Monthly Rent: $3,634
Median Household Income: $107,608
Unemployment Rate: 3.5%
Best Neighborhoods To Live In: East Cambridge, Jamaica Plain, South Boston, Somerville, Chelsea, Quincy, Charlestown, Medford, Allston-Brighton, and Back Bay.
Summing Up
These are some of the many places where you can start a new chapter in life if you're planning to move out of NYC. It could be anything that's making you move to another city, maybe you found a great work opportunity, have seen enough of NYC and want to experience some place else, or just fell in love with the scenic beauty of another city. Do your research and be sure of what you really want and where you would live happily because nothing is more important than that!
Related: Best Moving Companies in New York City (NYC)
FAQs On Best Places To Move From New York City
Where Do Most New Yorkers Move?
For people wanting to leave the state of New York, moving to the cities of California, Florida, Massachusetts, and Pennsylvania are among the most popular options. Some residents of NYC also choose to move to the outskirts of the state, especially when they are looking for places offering an affordable cost of living.
Which Are The Most Affordable Cities To Live In Around New York City?
While Albany, Rochester, and Buffalo are good cities to consider, some of the most affordable places to settle down around New York are Geneva, Hudson, Saratoga Springs, Syracuse, Lake Placid, and North Tonawanda.
Where Do You Live If You Can't Afford Manhattan?
If you can't afford to live in Manhattan but would still want to live in a place offering easy access to NYC, then New Rochelle, Maplewood, Albany, Buffalo, Stamford, and Tarrytown are some good options to consider.