Moving from Georgia to Florida – Expert Tips & Advice


VanLines Inc
Secure Storage
Easy Booking Process
Fully Trained Employees
GET QUOTE

Colonial Van Lines
Storage Services
Long-Distance Moves
Corporate Relocations
GET QUOTE

Moving APT
Available Nationwide
Award-Winning Movers
Extensive Vetting Process
GET QUOTE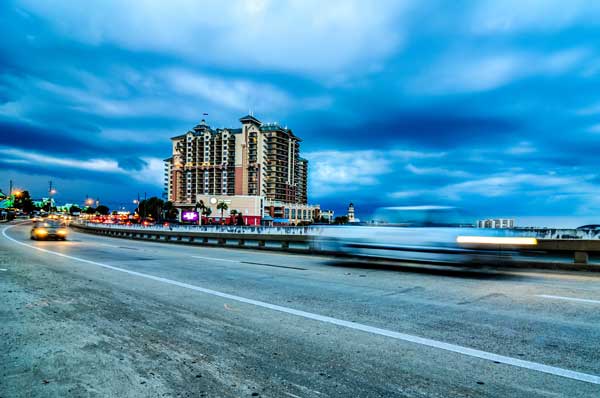 Many individuals from various parts of the world dream to visit the state of Florida at least once in their lives which is due to the vibe, culture, and food the state has to offer. If you are considering making this dream state your forever home, we couldn't be happier for you, and let's just say that it is an excellent decision. The state of Georgia is a stunning state to live in but in the pursuit of better and affordable options, Florida doesn't disappoint too!
If by any chance you have decided to move away from Georgia or the Peach State and have decided to move to the state of Florida, we assure you that it is going to suit you well. We will take you through all the major changes you will experience once you move out of the Peach State to the Sunshine State so that you can enjoy the positive variations while being prepared for the ones that might make you uneasy.
Factors To Consider Before Moving From Georgia To Florida
Weather Conditions
This is going to be the best part of moving to Florida. You surely had your fair share of sunny days in the state of Georgia but Florida will offer you that same pleasant weather almost throughout the year. In Georgia, you got to experience all four distinct seasons with the summers being regarded as the Peach Season in the region. In Georgia, the summers are hot and muggy, the winters are short, cold, and wet, and it is partly cloudy year-round. Over the course of the year, the temperature typically swings from 35° F to 89° F and is rarely below 22° F or above 95° F. Contrary to Georgia, Florida mostly has pleasant weather year-round with long, humid, and warm summers from May to October and short and dry winters lasting from December to February. In the Sunshine State, the temperature typically varies from 40° F to 88° F and is rarely below 28° F or above 98° F.
Cost Of Living
Whenever you plan to move from one state to another, one major aspect that changes is your overall cost of living. Now that you have decided to say Adios to the Empire State of the South, you are in luck because the state of Florida is not going to be too harsh on your account balance. The overall cost of living in the state of Florida is 3% cheaper than the state of Georgia. Georgia has one of the highest tax rates in the United States of America while the state of Florida has no personal income tax!
Buying A House
Buying a house in the state of Florida is going to be comparatively more expensive than in the state of Georgia. While the average median home value in the state of Georgia is $287,458, in the state of Florida it is around $348,732, so it will probably be an expensive affair to buy a house here. However, you could always choose cheaper localities like Dunedin, Fort Walton, Lakeland, or Vero Beach to compensate for the rise. The high-end areas of the state that are bound to be more expensive are Palm Beach, Longboat Key, Lake Mary, etc.
Renting A House
Renting is a preferred option for many because it gives you room to grow while also being flexible. If you are moving to Florida and want to rent a place, the average monthly median rent for a typical 651 sq. ft. apartment is around $612 which is a lot cheaper as compared to Georgia's high monthly median rent of $1,790 for an average apartment sized 974 sq. ft.
Utilities
Utility bills are your monthly bills of water, electricity, cable, and internet that affect your overall cost of living. In terms of utility bills, the state of Florida has the cheapest water bill of only $6 per month in the entire United States while in the state of Georgia, you pay approximately $29 as your monthly water bill. In terms of the electricity bill, the state of Georgia has a monthly average of $132 while in Florida, you would have to pay $131. The average monthly internet and cable bills are the same for both the states costing $30 and $40 respectively. Therefore, the overall cost of monthly utilities in the state of Georgia is $349 while Florida is cheaper considering the fact that you only pay $312 every month.
Job Market
Both the states have strong and blossoming job markets. The state of Georgia has one of the biggest agribusinesses in the country that offers the most number of jobs. Other than this, the management industry, computer and mathematical industry, business and financial operations industry, healthcare practitioners and technical industry, education, training, and libraries are some of the top industries in Georgia that offer high-paying jobs. The state's average median household income is $58,700.
The state of Florida has one of the biggest economies in the United States. Two of its most famous industries include tourism and agriculture. Other than that, health science, marketing, sales, business, and management are some of the top industries in the state that offer high-paying jobs due to which the state's median household income is $55,660. The current unemployment rate here is around 4.4%.
Transportation
The biggest change when you move from Georgia to Florida is going to be the transportation system. While the state of Georgia has a great public transportation system, Florida isn't that well-equipped when it comes to its public transport. Though there are some intercity buses and railway options available, the majority prefer a car because the Sunshine State is a driving state. The state has a great number of successful and reliable car rental services to help you get around. If you prefer to travel by bus, you can get a monthly pass for public transit in Miami-Dade County which will cost you around $145, but you can get it at $72.50 if you manage to qualify for a discounted fare.
Florida also has a rail system that comprises 2,786 miles of mainline track, which are owned by 15 operating line-haul railroads and are mainly used for long intercity and inter-state travel purposes. Though not so strong in public transportation, the state of Florida is one of the most visited states by tourists hence the state has 131 public airports, 365 private airports, and 24 international airports. There are international airports in almost all major cities like Miami, Orlando, and Tampa to help tourists reach the state from any part of the world. There are also smaller regional airports and general aviation airports helping the locals to travel long and short distances.
Florida's Strong Points
Great variety of food
Culturally rich
Diverse
No personal income tax
Year-round pleasant weather
Fun and vibrant
An abundance of nature and activities
Top Cities To Move To In Florida
Naples
A city known for its fine dining, dolphin-watching, and heavenly waters, Naples is one of the prettiest regions in the state of Florida. With a population of 22,266, the city is located in the southwestern corner of Florida, along the Gulf of Mexico. Naples has an incredible beach, wonderful schools, adventure sports, and is known for its fine white sand beaches. The city has the kind of bliss you read about in books and can certainly be your ideal pick to build your own paradise in. It's also known for high-end shopping, but hey, that's one and the same, right?
Median Home Value: $560,000
Monthly Rent: $2,227
See also: Best Cities To Move To Start A New Life
Tampa
One cannot miss Tampa while talking about the state of Florida. You are most likely to find mentions of Tampa Bay in the majority of the articles related to the state of Florida – and for good reason! The city of Tampa is known for its tourist attractions, water sports, clear beaches, and affordable living. If you are a foodie, Tampa not only offers you great food but also brings various cultural influences to the table – quite literally! Your palette will be spoiled with a variety of exclusive dishes like grouper preparations, blue crabs, shrimps, and let's not forget oysters.
Median Home Value: $350,000
Monthly Rent: $1,580
Jacksonville
Jacksonville is one of the most populous cities in the state of Florida. The city is home to the nation's largest system of nature park trails. Jacksonville is known for its land and water attractions equally. Like the rest of the state of Florida, the city of Jacksonville is also famous for its beaches and canals. The St. John's River offers numerous recreational and commercial activities. The city encourages a wide range of water activities and sports like boating and kayaking. With a distinct suburban feel, Jacksonville is one of the best places to live in, in Florida. It is also very safe and full of restaurants, parks, and leisure spots. Bread puddings, Sushi, Risotto, and Hubbard Pies are some of the most famous dishes in the city.
Median Home Value: $274,700
Monthly Rent: $1,230
Things To Take Care Of When You're Moving from Georgia To Florida
As you're already familiar with the sunny weather having lived in the state of Georgia, you are in for very pleasant weather that will last year-round in the Sunshine State. Just be prepared for some humid days, stay hydrated and you should be fine.
We would suggest you be thorough in your research of moving companies before deciding to hire one as it is going to be a long-distance move.
You are likely to spend a handsome amount of money on your move so stick to a budget and try to not exceed it because this is just the beginning of your financial adventure.
Florida is known as the Alligator State so if the wildlife scares you, be warned because you will encounter everything from prairies and forests to swamps. Because of Florida's environmental conditions, it is home to many alligators, iguanas, pythons, white-tailed deer, fox squirrels, raccoons, armadillos, and opossums.
We would also suggest you be cautious while swimming or hiking in the open because gators like to bask in the sun by rivers and lakes, and snakes are fond of curling up under porches.
Housing is comparatively expensive in the state of Florida so you might need to spend a bit more than you are used to spending on rent or mortgages.
Georgia to Florida Moving Costs
It's going to be a long ride from the Peach State to the Sunshine State and certainly not an inexpensive one. The average cost to move from Georgia to Florida is $2,000 – $3,200 depending on the size, route, and timing of the move. If you have a lot of stuff and are relocating your entire life, you will most likely need to hire a professional moving company that might be on the expensive side but will offer you much-needed peace.
Hiring a moving company will approximately cost you from around $1,450 to $2,456. If you want to save money and are willing to put in your own work, you can hire a moving container that will cost you approximately $1,028 to $1,387. We strongly suggest you get estimates from various moving companies and always inspect reviews and rankings before hiring one.
Sunshine on your mind and sand in your feet, we hope Florida suits you well! If you love a good tan, printed breezy shirts, shorts, and amusement parks, we can't think of any possible reason behind Florida not being the state of your dreams. Florida is an amalgamation of rich culture, vibrant food, and diversity so you will certainly be on a joyride once you move. Just be careful while selecting a city and always check multiple moving companies and get quotes from them before making the final decision. Always hire a service that is insured, bonded, and experienced.
See also: Moving from Virginia to Florida | Top Cheap Places to Live in Florida
FAQs About Moving From Georgia To Florida
Is It Cheaper To Live In Florida Or Georgia?
Florida is a great state to live in and will certainly offer you an ideal state of mind because the region has everything you could possibly need in terms of adventures, wildlife, food, and culture. One might think that a state with such a promising lifestyle will be more expensive than others but nope. The state of Georgia certainly is not all bad but Florida simply has a lot more to offer in terms of job opportunities and weather conditions. The cherry on the cake is the fact that in terms of the overall cost of living, the state of Florida is 3% cheaper than the state of Georgia.
See also: 15 Cheap States to Move to: The Lowest Cost of Living States in the US
Is It Better To Retire In Florida Or Georgia?
The answer clearly depends on how you envision your post-retirement life to be. Both the states have their own set of benefits and good research will help you finalize one. If you have a soft corner for beaches and beautiful sunsets and see your post-retirement life to be filled with exciting adventures and low taxes, Florida should be your way to go. However, if you want a laid-back, culturally layered, and slow-paced life, Georgia will be ideal for you. The state also has comparatively lower housing costs.
See also: 6 Best Places to Retire in Florida
Are Taxes Higher In Georgia Or Florida?
The state of Florida has no personal income tax and it ranks comparatively lower with regard to the state-wise tax burden. The state of Georgia is comparatively expensive in terms of the overall tax burden as compared to the state of Florida. Florida is ranked 44 out of 50 with an overall 7.22% tax burden, and Georgia taxes ranked 35 with 8.31%.
Also Read: Should You Move to a State with No Income Tax? | Moving from Colorado to Florida – Expert Tips & Advice