Moving from Chicago to Los Angeles – Expert Tips and Advice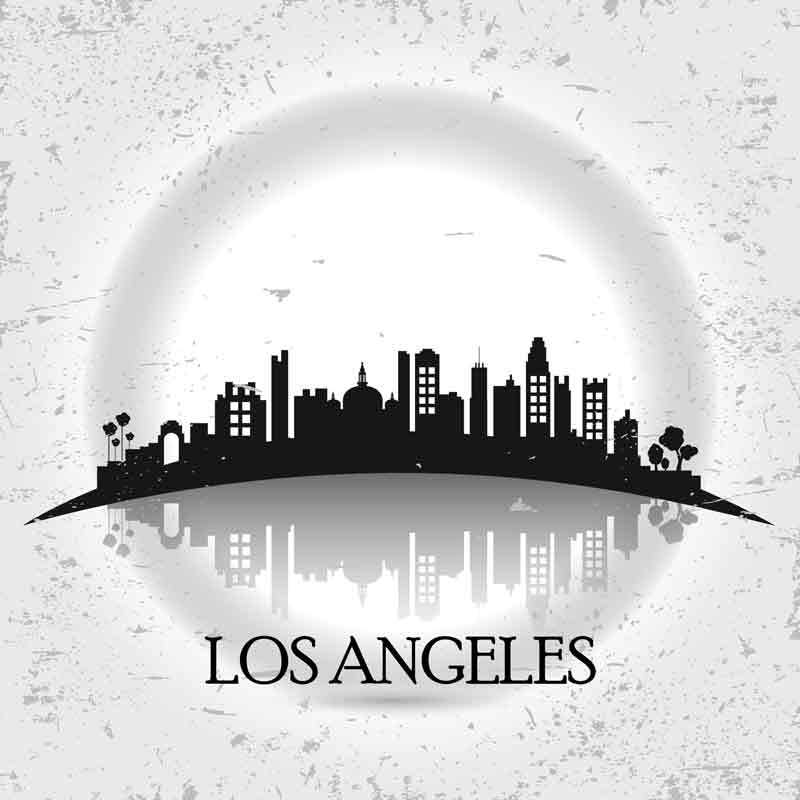 Be it Bojack Horseman's house against the Hollywood sign or Lucifer's cool club, the city of Los Angeles has been a favorite of pop culture, media, and millennials alike. If you are fortunate enough to be considering moving to the City of Angels, we are here to make sure that you have a smooth transition.
Living in the city of Chicago must have been beautiful as it is one of the most beloved cities but Los Angeles can be just as mesmerizing, if not more, for you. We are sure that moving to Los Angeles must have gotten you all excited – as it should – but being prepared about a city has never harmed anyone and it will save you a lot of cultural shocks too! Here are some of the changes you will most likely experience after moving from Chicago to Los Angeles:
Factors To Consider Before Moving From Chicago To Los Angeles
Weather Conditions
When you move from the Windy City to the City of Angels, the weather might be the biggest shift for you. While you were used to Chicago's cold winters, warm summers, and frequent short fluctuations in temperature, the climate of LA will be a bit different for you to get used to. Los Angeles' climate is classified under the Mediterranean subsection (type of dry subtropical climate) due to which the City of Angels is mild-to-hot and mostly dry, year-round.
Summers in Los Angeles witness temperature variations from 80°F to 90°F while in Chicago, summer temperatures can vary between 78°F and 92°F. Chicago has the coldest and, of course, the most stunning winters with temperatures dropping as low as 30°F to 38°F with an average annual snowfall of approximately 37 inches (949 mm). However, if you're not a fan of the freezing cold, Los Angeles will be a blessing because the winters of LA are not as harsh as Chicago's. In fact, it is rather pleasant and the temperatures remain between 48°F to 67°F. You will also experience seasonal changes in rainfall in LA where you can encounter rain during the dry summers and cold winters alike.
Cost Of Living
We are assuming that you already have the required funds and a rough idea that living in Los Angeles will not be cheap in any way. The city of Chicago also has a high cost of living but the City Of Angels touches the sky when it comes to the cost of living, especially housing. Here is a detailed breakdown to save you from any unexpected mental breakdowns over your expenses.
Buying A House
If you thought that living and buying a house in the city of Chicago is expensive, my friend, you are going to be miserable in the city of Los Angeles which is one of the most expensive cities in the U.S.A. The median home value in Chicago is approximately $306,098 while it is three times the rate in Los Angeles at a whopping $934,305.
Renting A House
Renting is expensive in the Windy City of Chicago but be prepared to spend more if you move to the City of Angels because no heavenly angel can help you with the high rental prices of LA. Your monthly rent will depend upon various factors and locations but on average, your monthly rent in Los Angeles will cost around $2,593 which is comparatively higher when compared to the average monthly rent of Chicago which is $2,091.
Utilities
The overall cost of utilities is not as high as the other costs for both of the cities. While the monthly average for basic utilities (including electricity, heating, cooling, water, and garbage), according to Numbeo, will be around $145.99 in Los Angeles, it is slightly higher in Chicago which has a monthly utility average of $165.38. You will also pay nearly half of what you paid in Chicago in LA, for your mobile bill while the internet will cost you comparatively more. Restaurants and groceries are more expensive in LA, where one gallon of milk will cost you $2.17 which used to cost you around $2.10 in the city of Chicago (according to data from PayScale).
Job Market
You can be anything and everything in the city of LA with regard to your profession. Because of its popularity and importance in the country, the city of Los Angeles has a really strong and glamorous job market that looks all glittery and Hollywood on the outside but has strong sectors like finance and information technology at the core of it. The service sector is the biggest sector that contributes to the strong Los Angeles economy.
Other than the service sector, business and professional management services, health services, research, finance, trade, and tourism are some of the biggest industries providing the most number of high-paying jobs in the city due to which LA has a median household income of $96,416 with a poverty rate of 17.99%. In the city of Chicago, however, the average household income is $90,713 with a poverty rate of 18.39%. So, LA is hands-down better in terms of the job market. Now that we are talking about jobs and high-paying ones at that, here are some of the biggest companies in the city of Los Angeles that will offer you jobs that can help you aim for the sky:
University Of Southern California
The Walt Disney Co.
Marathon Services
CBRE Group
Continental
Kaiser Permanente
Edison International
Molina Healthcare
Concentrix
Transportation
Everyone is on the go in the City of Angels and as we don't have flying cars or wings yet, you will encounter heavy traffic on the roads of the city. You have lived in the city of Chicago which has one of the best public transport networks so we understand if you are concerned about the transportation in Los Angeles but trust us, you've got nothing to worry about. Due to its extreme population and popularity, the city of Los Angeles also has managed to maintain a really strong public transport system and you will not run out of options to go around when it comes to this city.
Let's start off by saying that the traffic in Los Angeles is going to be a lot worse than in the city of Chicago because a large percentage of the LA population prefers to travel by car and have the money for it. Home to Hollywood, the city of LA has one of the biggest international airports known as the Los Angeles International Airport, also known as LAX. You will find many transportation options at LAX which include airport buses, door-to-door shuttle vans, local buses, light rail, taxicabs, and rental cars to mention a few. A free shuttle bus connects LAX with the Metro Rail Green Line light rail and free shuttle buses transport passengers between airline terminals. Other than the main LAX airport, there are 4 other airports that can help you to get in and out of the city which are Long Beach Airport, Hollywood Burbank Airport, John Wayne Airport, and the Ontario International Airport.
However, the best way to get around Los Angeles is by car, and trust us, you will find every fancy car that exists in the streets of LA. But if buying a car is not something that aligns with your plan, you can easily select among various modes of transportation like taxis, LA Yellow Cab Co., Independent Cab Co., LA City Cab, Uber, and Lyft to go around and out of town.
Los Angeles' Strong Points
You will never run out of options for entertainment.
It is the most happening city in the world.
Los Angeles is culturally and ethnically diverse so it will prove to be welcoming to you.
The city is known for its pleasant weather year-round.
An array of stunning beaches, gorgeous yet peaceful mountains, and vast deserts – basically LA has it all.
LA is home to exciting outdoors and a happening nightlife.
It is, of course, home to Hollywood.
The City of Angels has landmark museums and theme parks.
Top Neighborhoods To Move To In Los Angeles
Beverly Hills
Unless you're living under a rock, we are hoping that you are familiar with the name Beverly Hills. Home to many Hollywood stars and rich housewives, Beverly Hills is a city in California's Los Angeles County. Every shopper's dream, Rodeo Drive, is located in Beverly Hills and there are many benchmark sites like the Beverly Gardens and the Beverly Hills Hotel. If you can afford to have a place in the Hills, you should because you will have all the luxury and prime facilities available there. It is going to be an expensive paradise to raise a family in but it is also a very safe place because of its low crime rate and elite crowd.
Median Home Value: $4,800,000
Average Monthly Rent: $2,695
Santa Monica
Known for its high standards of residential living, breathtaking restaurants, and art galleries, the city of Santa Monica is located west of downtown Los Angeles. Santa Monica is a rare neighborhood that can offer you a laid-back beach town vibe sprinkled with all things luxury and modern.
The neighborhood has the best-rated public schools, bustling nightlife, and an inclusive and diverse community so if you can afford it, we are envious but you should go for it. Santa Monica is also known as Silicon Beach and three of the most renowned health facilities are also located here; Providence Saint John's Health Center, Santa Monica – UCLA Medical Center, and Kaiser Permanente.
Median Home Value: $1,858,001
Average Monthly Rent: $3,740
Culver City
If we have scared you with the sky-high rental and housing prices of the previous places, this one might help you calm down a bit. Culver City has all of the LA goodness minus the exorbitant living expenses. Culver City will offer you plenty of options for indoor and outdoor activities and can especially be ideal for families. The Kenneth Hahn State Recreation Area is one of the most famous places in Culver City which has a combination of a native coastal sage scrub habitat, landscaped areas, hiking trails, and a fishing lake that your kids can enjoy and explore with a sense of community in the community center.
Median Home Value: $1,800,000
Average Monthly Rent: $2,969
West Hollywood
One of the hottest places to live in – not temperature-wise but vibe-wise – the city of West Hollywood is everything you can imagine and more. West Hollywood has one of the most inclusive LGBTQI+ communities and the biggest queer scenes with many queer-friendly bars and the most vibrant nightlife. West Hollywood is a creative hub and is home to and widely preferred by many artists. If you want an inclusive, fun, and exciting life while being close to Beverly Hills and the beautiful LA beaches, West Hollywood will treat you well. It is also pretty safe to live in and stunning to see because it is done up in highly modern and trendy architecture.
Median Home Value: $1,100,000
Average Monthly Rent: $3,260
Koreatown
A highly diverse town with some of the best restaurants, nightlife, food, BBQ, and culture, Koreatown is an adorable place to live in and is one of the most affordable alternatives out of all the places on this list. Many young business owners and entrepreneurs live here on rent as Koreatown not only has the most amazing history but a budding business community too. It is an ideal setting to figure out your life and get on your feet because it gives you enough opportunities to do that while constantly providing you with a crazy variety of delicious food and a great business atmosphere. Koreatown is also very accessible and close to the metro station so you can easily get around.
Median Home Value: $877,000
Average Monthly Rent: $2,043
Also See: 7 Best Neighborhoods In Los Angeles For Families | Top 5 Neighborhoods in Los Angeles for Singles and Young Professionals
Things To Take Care Of When You're Moving From Chicago To Los Angeles
A large city can offer you a larger number of opportunities but the crime rates can also be high there and this is true in the case of LA too. Though the city has a crime rate lower than many big American cities, it still has some of the most dangerous and crime-prone neighborhoods like Chesterfield Square and Harvard Park, so you should be cautious.
Traffic will be bad in the city of LA and it can be a lot worse and more time-consuming during the notorious LA rush hour.
You will most likely need to buy a car of your own to move around in the city because LA is not as big on public transport as the Windy City.
You will need more money to sustain yourself in the City of Angels. So, if you are moving due to a job transfer, do not hesitate to ask for a raise because trust us, you will need it.
You will need to hire a moving company and it is not going to be cheap so research a lot and be smart before finalizing a long distance mover.
Chicago to Los Angeles Moving Costs
You aren't just moving from one city to another, rather you are moving from the third-most populous city to the second-most populous city in the country. So, let's be real, this move will cost you a lot. Though the prices vary based on seasons, the moving company, and the size of your move, it can approximately cost you anywhere between $1,845 – $3,000 to move from Chicago to Los Angeles for a studio apartment.
Related: Best Moving Companies in Chicago
Conclusion
We all love Los Angeles and Hollywood and if you can afford the city, then you certainly should go for the move. Moving to the hustle-bustle and the fast-paced life of Los Angeles might take some time getting used to but you are bound to live vicariously. The high cost of living and high crime rate of the city can be some of the big challenges to navigate through but once you get used to it and take the needed measures, there is no place like the city of LA. Lastly, you will never run out of options and things to do here. as it is known as the land of opportunities and as daunting as it can be, you are going to have fun.
FAQs About Moving From Chicago To Los Angeles
How Many Days Does It Take To Drive From Chicago To Los Angeles?
Flying will be the convenient option but if you have a car of your own, you might need to drive it all the way as it makes more sense to do. Keep in mind that it's going to be a pretty long drive and make sure to stock your car well with all the necessities. The total time can be around 40 hours, so roughly, it could take you around 5-6 days to drive from Chicago to LA. This time will, without a doubt, vary based on your speed, the number of halts you take, and the exact distance between your old and new homes.
How Much Do I Need To Move To LA?
It is going to be a pricey affair but it will be pretty worth it. You will at least need $20,000 saved to be able to comfortably move to LA. You will need to have a minimum annual income of $74,371 to be able to lead a good life in LA but the prices can vary greatly based on your location and many such factors.
Why Is LA So Expensive?
No points for guessing but the biggest factor behind the sky-high cost of living in Los Angeles is the high housing prices. Because of its charm and demand, almost everyone wants to be a part of LA and the high demand has made housing here incredibly costly. It's almost impossible for the majority of the population to be able to afford a house in the City of Angels. The rental prices are also pretty high in the city hence making it an extremely expensive place to live in.