7 Best Neighborhoods In Los Angeles For Families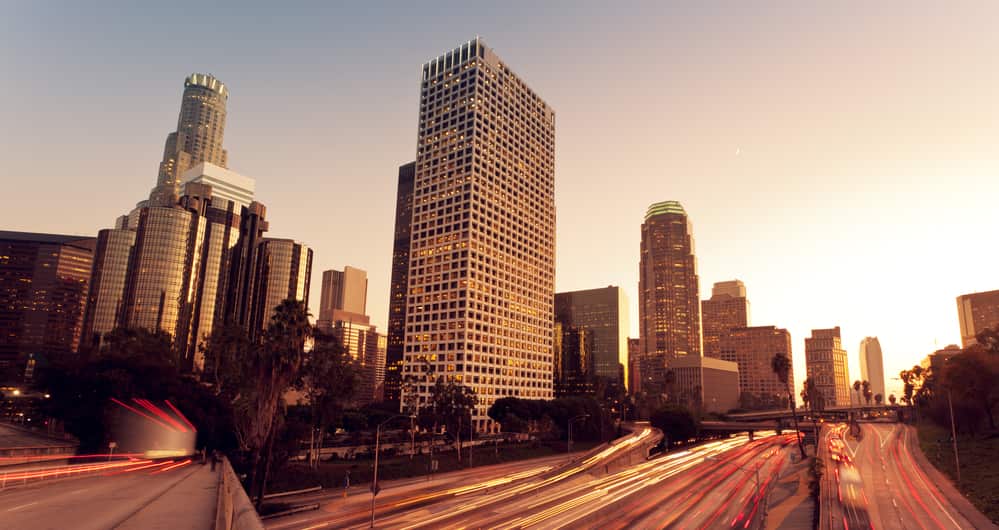 Often referred to as the City of Angels, Los Angeles is best known as an entertainment hub because of Hollywood and the world's biggest movie studios present. But there is a lot more to the city than this. Home to around four million people, it's the second-most populous city in the country after New York City. There are thousands of people all over the US who move to the Californian city every year in search of better work opportunities (particularly in the technology sector) and a better quality of life.
The highly diverse city of Los Angeles is a highly desirable place to settle down not just for its strong job market, but also for its mesmerizing natural beauty, culture, outdoor activities, educational opportunities, the amazing places to eat and drink, nightlife, etc. With the mountains right next to the ocean, hikers and bikers enjoy themselves to the fullest. If you're planning a move to this city with your family, keep reading to know about some of the best neighborhoods in Los Angeles for families.
Best Neighborhoods In Los Angeles For Families
Eagle Rock
Eagle Rock is one of the best neighborhoods in Los Angeles where families look to set up their homes. Located northeast of Downtown LA and west of Pasadena, it has a population of around 34,644. Known for its unbelievably relaxed and laid-back atmosphere, the neighborhood offers a small-town feel to its residents and is also a perfect location for commuters. You'll get to enjoy an amazing public library along with the multiple options for houses like Spanish-style homes and craftsman bungalows.
The neighborhood also boasts a number of different restaurants and cafes and events like The Annual Eagle Rock Music Festival and Movie Night & Picnic. In addition, there's a recreation center and a certified farmer's market. But the biggest highlight of the neighborhood is its great quality schools. There are a total of nine public schools and six private schools in Eagle Rock and all of them are among the best schools in the country. Two names that you must have heard are Eagle Rock Elementary School and Rockdale Visual & Performing Arts Magnet. If you move to this neighborhood, you and your family will feel at home in no time.
Median Home Value: $1,380,000
Monthly Rent: $2,160
Median Household Income: $90,461
Culver City
Another top neighborhood in Los Angeles to live with your family, Culver City is often called a city within a city. Also known as Heart of Screenland, Culver City is home to more than 39,000 people. The neighborhood was founded in 1913 by Harry Culver. It's located in the middle of Venice beaches, Downtown, and Santa Monica, making it the ideal location for families and even young professionals to enjoy themselves. It's an entertainment business hub and you'll find some of the biggest production houses here like Sony Pictures, MGM Studios, and Columbia Studios. Many big films have been shot in Culver City like Wizard Of Oz, Gone With The Wind, and Citizen Kane.
It's a fast-growing neighborhood with many tycoons shifting their bases here including HBO, Amazon Studios, and Apple which has improved its already strong job market by leaps and bounds. In addition to that, there are some of the city's best schools in this neighborhood, housing is affordable, safety is not an issue at all, and it's a diverse place. You'll love a mall called Platform. Whenever you visit the mall, you're guaranteed to have a great time with your family as there are beautiful art galleries, a huge range of cuisines, shops, and a SoulCycle branch. Unfortunately, the nightlife is not the best in Culver City as people go to bed early to avoid any issues in the work-life balance. A number of stunning parks are also there for you and your family to relax.
Median Home Value: $1,432,744
Monthly Rent: $2,956
Median Household Income: $97,540
Los Feliz
Home to a total of 33,325 residents, Los Feliz is surrounded by Hollywood, Sunset Boulevard, Hyperion Avenue, and Griffith Park. If you want to move to this neighborhood with your family, you need not worry about the education of your children. Served by the Los Angeles Unified School District, Los Feliz has some amazing schools like Franklin Avenue and Ivanhoe Elementary Schools, John Le Conte and Virgil Middle Schools, and John Marshall and Helen Bernstein Senior High Schools. Additionally, there are various public attractions that you can enjoy with your family and friends like Griffith Park Observatory and Planetarium, the Los Angeles Zoo (which regularly organizes exciting activities and events), and an awesome bookstore called Skylight Books.
You'll also find a huge number of restaurants, bars, cafes, shops, and pubs for a wide variety of cuisines. The people in the neighborhood are known to be extremely friendly and kind and are always ready to help each other and even outsiders. The small size of Los Feliz allows the residents to walk to their targets easily. If you have a dog, there's good news – this neighborhood is highly dog friendly. Also, safety will not be an issue in Los Feliz as it's among the safest neighborhoods in Los Angeles. You'll also get to enjoy a Farmer's Market on Sundays.
Median Home Value: $1,600,000
Monthly Rent: $2,142
Median Household Income: $71,651
Echo Park
Considered one of the best neighborhoods in Los Angeles for families to settle down, Echo Park is home to around 35,197 people and is surrounded by Silver Lake, Downtown Los Angeles, and Chinatown. The people of the country know Echo Park for its great nightlife, music venues, amazing places to eat and drink, warm and friendly people, and more than all of this, the Dodger Stadium. Overcoming the problems of safety in the last few years, this neighborhood has become the most sought-after place for families, couples, and young professionals. If you're looking to settle down with your family in a trendy and upcoming neighborhood with a relaxed atmosphere and amazing diversity, Echo Park is the place for you.
In the 1960s, a huge number of Cuban immigrants and refugees came and settled in Echo Park. As a result, you'll see a glimpse of their culture in landmarks like Jose Marti Square and the Presencia Cuscatleca heritage festival which is a yearly event. Also, you'll see a lot of Cuban cafes, bakeries, and sandwich shops. The neighborhood is filled with lush green parks and Victorian-style craftsman houses. Another massive advantage is that your kids will get to enjoy some high-quality schools that the neighborhood has to offer. Flintridge Preparatory School, Elysian Heights Elementary, and Westridge School are to name a few.
Median Home Value: $1,185,000
Monthly Rent: $2,423
Median Household Income: $77,770
Koreatown
Koreatown is surrounded by 3rd Street, Olympic Boulevard, Vermont, and South Western Avenue. There are as many as 124,281 people living in Koreatown. As the name suggests, a lot of Korean immigrants moved to this neighborhood in the 1960s because of the affordable housing prices. Koreatown has the largest Korean population outside of Korea. But the diverse neighborhood also has a Latino population living with the Koreans in harmony. The biggest concern for families while moving is their children's education. There are plenty of schools in Koreatown like Los Angeles Elementary Schools, Berendo and Virgil Middle Schools, and Harold McAlister and West Adams Preparatory Senior High Schools.
Another huge attraction of this area is its huge number of options to eat and drink. You'll need quite a lot of time to experience all the fascinating restaurants, coffee houses, and nightclubs, along with the variety of food options that are available. Start with Park's BBQ, Beverly Soon Tofu, and Soowoon Galbi. Koreatown's central location makes it easy to move around Los Angeles. Don't miss the experience of The Wiltern which is a premier indoor concert venue in Los Angeles.
Median Home Value: $885,000
Monthly Rent: $2,295
Median Household Income: $50,207
Brentwood
Next on the list of best neighborhoods for families in Los Angeles is Brentwood. This area is located in the foothills of the Santa Monica Mountains and is surrounded by San Diego Freeway, Wilshire Boulevard, Sullivan Canyon, and Mulholland Drive. More often than not, a major issue for families while moving is the safety of the area. The good news is that the crime rate in Brentwood is extremely low and your kids can go anywhere they want without the company of an adult. When it comes to housing, the neighborhood gives you different options like mid-century modern ranch homes, streamlined moderne, and two-story Hollywood homes. Some of these houses have huge backyards that provide stunning views of the city.
Talking about the well-rated schools, The Brentwood School is one of the best private schools in the neighborhood. On the other hand, some of the most sought-after public schools in Brentwood are Milken Community School, Larchmont Charter School, WISH Community School, and Valley Christian School. Apart from this, there are countless places to visit and enjoy like the Topanga State Park, The Getty Museum, and Brentwood Farmers' Market.
Median Home Value: $1,980,000
Monthly Rent: $2,349
Median Household Income: $133,032
Mar Vista
Home to almost 40,000 people, Mar Vista is a neighborhood in Los Angeles that is located between Venice and Culver City in the western part of the city. Other surrounding areas include Del Rey, Palms, Rancho Park, and Sawtelle. In this close-knit community away from the chaos of the city, you're guaranteed to get a small-town vibe since the entire area is unbelievably peaceful. You won't even have to worry about the safety of your family members since the crime rate is low in Mar Vista. Families, particularly with small kids, prefer this neighborhood over all others in Los Angeles. Mar Vista will offer you residential buildings, townhomes, duplexes, single-family homes, mid-century modern ranch homes, and Spanish-style homes. The housing cost is high in this area, just like most other neighborhoods in Los Angeles.
Mar Vista is served by Mar Vista Elementary School, Windward School, McKinna Learning Center, Citizens of the World Charter School, and Mark Twain Middle School. The top public attractions in the neighborhood are The Museum of Flying, Light on Lotus, Venice Beach, Santa Monica Pier, Mar Vista Farmers' Market, Recreation Center, and Peach Tree Pottery. This is definitely a neighborhood worth moving to for families as well as young professionals.
Median Home Value: $1,800,000
Monthly Rent: $2,225
Median Household Income: $87,589
Things To Look Out For Before Deciding To Move To Los Angeles
Los Angeles is among the most diverse cities in the country with a huge number of Asians and Hispanics.
The weather in the city remains pleasant throughout the year. Some people move in only to escape the bitter cold in other parts of the country. But if you're someone who loves the winter season or the snow, you might not be happy with the city as the climate, more or less, remains the same throughout the year.
It's an entertainment hub, especially for film and music. The biggest movies in the world are made in Los Angeles. There is no dearth of top-quality restaurants, cafes, bars, and amazing nightlife.
The people in Los Angeles enjoy a great quality of life with a flourishing job market and excellent educational institutions.
Traffic congestion is and has always been a major problem. You'll have to explore a lot of options for your commute if you can't afford to get stuck in traffic. If you have your own vehicle, parking could also be an issue that you'll face more often than not.
The cost of living is very high. Los Angeles is among the most expensive cities in the US. So do account for that when you're planning a move to Los Angeles from other parts of the country.
Summing Up
These are just a few of the best neighborhoods in Los Angeles where you can move along with your family for an unforgettable experience. It's natural for you to have multiple questions since you're moving your entire home from one place to another. But with Los Angeles, there is nothing to worry about, whether it's the pleasant climate, healthy job market, diversity, schools and universities, or the high quality of life. The City of Angels attracts people from all age groups as there is something for everyone. Before you finalize the neighborhood for your family, make sure you research as much as you think is required and explore all the available options. All the best for your move!
Also See: 5 Best Neighborhoods in Los Angeles for Singles and Young Professionals
FAQs On Best Neighborhoods In Los Angeles For Families
Which City Is More Expensive Among Los Angeles And San Francisco?
California is among the top five most expensive states in the US and hence, both Los Angeles and San Francisco are on the higher end of the spectrum. However, San Francisco (the second most expensive city in the country after New York City) is more expensive than Los Angeles. San Francisco has a cost of living index of 269.3 while Los Angeles has it at 173.3. Both are quite ahead of the national average of 100.
Is Los Angeles Safe?
Los Angeles has a violent and property crime rate of 7.44 and 22.51 per 1,000 residents, respectively. It's a little over the national average which is 4 for violent crimes and 19 for property crimes. But many neighborhoods of Los Angeles are safe spots to reside in, so just make sure to choose your neighborhood wisely.
Is Los Angeles A Good City To Raise A Family?
Los Angeles is a great city to raise a family since there's everything that people expect from a major city. You'll find various options for great educational institutions, a strong job market, a pleasant climate throughout the year, and most importantly, high quality of life. It's a highly diverse city with people from different backgrounds and age groups.
How Much Should A Person Earn In Order To Live Comfortably In Los Angeles?
The salary that's required to lead a comfortable life in Los Angeles grows by a huge margin every year since California is among the most expensive states in the US. If you're a renter, you'll need around $130,000 and if you own a house, you'll need around $150,000 in a year to live fairly comfortably in Los Angeles.
Also See: Top National Moving Companies in the USA