Moving from Florida to Colorado: Expert Tips and Advice


VanLines Inc
Secure Storage
Easy Booking Process
Fully Trained Employees
GET QUOTE

Colonial Van Lines
Storage Services
Long-Distance Moves
Corporate Relocations
GET QUOTE

Moving APT
Available Nationwide
Award-Winning Movers
Extensive Vetting Process
GET QUOTE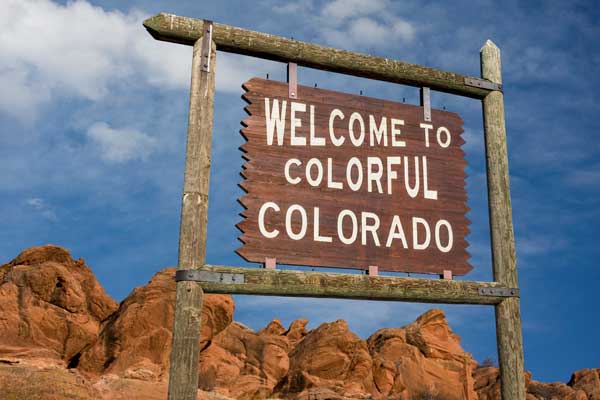 Are you someone that's ready to move mountains to get to the mountains? We say this because moving almost 2,000 miles is no joke. You'll also truly be shifting landscapes from beaches to mountains with a move from Florida to Colorado. Realistically speaking, it's an actual change in scenery! There's quite a decent amount of difference between the two states. So let's look at how different things are going to be in Colorado? To a great extent, this would allow you to be mentally prepared for the move.
Factors To Consider Before Moving From Florida To Colorado
Weather Conditions
In the Sunshine State, residents tend to blast the air conditioner because of the number of blazing hot days in a row and the obvious high humidity. On the other hand, in Colorado, most homes don't even have an air conditioning unit. Humidity in the state of Colorado is super low in comparison to what you deal with in Florida.
Extremely cold temperatures are also almost non-existent in Florida but in Colorado you can expect to experience a more harsh winter.
Here's the difference in temperatures that you can expect during peak summer time:
Colorado in June – Average high temperatures fall in the 70°F to 87°F zone.
Florida in June – average high temperatures fall in the 88°F to 90°F zone.
During summers you won't see much difference in terms of temperature but you'd experience massive differences in humidity.
Here's the difference in temperatures that you can expect during peak winter time:
Colorado in January – Average day temperatures fall in the -8°F to 22°F zone.
Florida in January – Average day temperatures fall in the 62°F to 70°F zone.
During winters you'd see a considerable difference in temperature. Colorado lies at a high altitude so you must prepare to deal with below freezing temperatures. Like you know, bitterly cold days are a stranger to Florida residents, so you have to purchase winter gear and clothes.
Another thing to note about Colorado weather is that spring (March to May) and autumn (September to November) tend to be around the winter temperatures of Florida. Particularly in March, the temperatures are in the range of 42°F to 60°F. This is the weather condition that you'd probably experience in January in Florida.
Few Things To Bear In Mind About Colorado Weather:
For year-round weather in Colorado, the temperatures fall in the bracket of 22°F to 89°F. In the case of Florida, it is 52°F to 91°F.
Hailstorm is a phenomenon that you should be aware of as a new resident of Colorado. The months from April to September may have occasional hailstorms.
Expect heavy rainfall in the month of May, carry a waterproof jacket and umbrella with you during this month.
Cost Of Living
Curious about whether it's going to be less expensive in Colorado? Unfortunately, as per statistics, the cost of living ends up being more expensive. If you want a straightforward answer, we have to say that Colorado is the pricier of the two. Florida also boasts of no state income tax, so you tend to save considerably because of this aspect.
When it comes to property taxes, expect it to be at 0.53% in Colorado and 0.93% in Florida. To give you more perspective on real estate prices, refer to the average at which homes are sold in both states –
Median value of homes in Colorado (according to Zillow) – $449,182
Median value of homes in Florida (according to Zillow) – $273,094
This means you'd surely be saving in terms of property taxes in Colorado but homeownership can be much more expensive because of the price at which homes are sold. If the main goals of a move is property investment and having a bigger home, then Florida stands a better chance than Colorado.
In terms of groceries, utilities, and entertainment, you won't experience much of a difference. For instance, the average cost for a gallon of gas in Colorado is $2.94 while it's at $2.81 in Florida.
Do note that utilities, entertainment, and real estate is generally more expensive in some of the most popular hubs of Colorado, which are Denver, Boulder, and Fort Collins. Overall, as per metrics measured by the website BestPlaces, expect the cost of living to be 19.1% higher in Colorado than in Florida.
Job Market
If we just compare both economies by GDP, it showcases that Florida's economy ranks 4th while Colorado is yet to catch up and ranks 16th on the list. It's good news that Colorado at least makes it in the top 20 and isn't at the far bottom of the list of the Largest State Economies By GDP survey conducted by Statista. But that's just us being positive; let's admit that Florida is way ahead of the game competing with states like California, New York, and Texas.
It's true that you'd also probably find that the job market in Florida is much more cosmopolitan in nature than in Colorado. This is why it's best to have a job lined up or at least do some homework on the presence of the industry you're interested in before moving to Colorado.
Just like how hospitality, tourism, and healthcare are the key industries in Florida, we've compiled this list of industries that perform well for the economy of Colorado:
Federal Government Industry
Aerospace
High Technology
Food Processing
Transportation
Also, note that Denver and Fort Collins are the hubs where new residents rush for jobs because of the high concentration of established companies in these cities.
In terms of average household income, residents in Colorado are able to reel in a higher salary than Florida residents. To give you perspective, see the difference in costs below:
Median household income in Colorado (according to Niche) – $72,331
Median household income in Florida (according to Niche) – $55,660
The cost of living is also higher in Colorado, so it certainly makes sense that the income is also higher to withstand the costs. Also, note that the single adult in the state of Colorado makes an average of 40k to 45k annually. If you earn more than this bracket, you have the advantage of living more than comfortably.
See also: Moving to Colorado – Detailed Guide
Transportation
In terms of commute, Florida and Colorado are more or less on the same tangent. Both states get tagged for being car-centric and having your own vehicle could be the most convenient way to get around. So you should certainly consider getting your private car along when relocating or selling it and buying a new one in Colorado.
Also, something to keep in mind is that just like how Miami has Miami-Dade Transit (MDT) to take care of all the several transit options, the city of Denver has the Regional Transportation District (RTD). The RTD particularly serves the Denver Metropolitan Area and is responsible for the operation of the bus and rail line within the city.
Denver also has roughly 200 miles of protected bike lanes. Residents are encouraged to use their bikes for commuting. All in all, you'd be able to manage without a car if you specifically live in Denver. Not all major cities in Colorado have good enough coverage of public transportation.
It's safe to say that transportation isn't Colorado's best offering, so let's look at the upsides of moving from Florida to Colorado:
Colorado's Strong Points
You're in proximity to the majestic Rocky Mountains, Pikes Peak, and Garden of the Gods.
The state is home to innumerable outdoor and recreational spots.
Extremely low humidity so summers are not muggy.
Non-sleepy towns that encourage an active lifestyle.
Top Cities To Move To In Colorado
1. Denver
If you're a social butterfly and your personality vibes more with the lifestyle of Miami or Tampa, then Denver is the city you should consider. The energy here is unmatched with any other city in Colorado because of the number of young people. Hiking and cycling are activities that you'll probably end up liking because of the number of residents that encourage staying active. It's also the city that has the benefit of public transportation, so it gets plus points there as well.
Median value of homes sold: $390,600
Median rent: $1,311
2. Colorado Springs
Many people choose to move to Colorado because of the mountains just like how people pick Florida for the craze of living in close proximity to a beach. If you're in love with the mountains and want to actually live right next to Pikes Peak, this is the city to pick. You'd be able to open your windows to views of the mountains that form the backdrop of this city. This city is also pretty affordable in comparison to the prices of real estate in Denver.
Median value of homes sold: $269,800
Median rent: $1,131
See Also: 5 Top Neighborhoods in Colorado Springs for Families | Popular Neighborhoods In Colorado Springs For Singles And Young Professionals
3. Boulder
Just like Tampa, where the high concentration of students contributes to the place being trendy and lively, Colorado has Boulder. This city is home to the University of Colorado, so there's a large student population occupying the place every year. It would be much easier to meet young professionals and if this is a priority for you, then you can consider Boulder to be home.
Median value of homes sold: $700,000
Median rent: $1,554
4. Fort Collins
Fort Collins is the place to pick if you're looking for career nurturing opportunities. The city hosts some of the largest companies in the state of Colorado. To name a few, there's Hewlett-Packard, AMD, Microsoft, and Intel with office buildings in the city. There's a big military presence in the city and also quite a number of federal offices so you can take advantage of this if you like. Do note that Fort Collins is much smaller than Denver so it's less crowded. Consequently, it does better compared to other cities in terms of traffic, real estate prices, and more.
Median value of homes sold: $367,900
Median rent: $1,346
5. Aurora
If you feel like the cosmopolitan nature of Florida is something that you don't want to give up on by moving to Colorado, then Aurora could be it for you. The place has much more diversity than other cities and it's probably because of the attractive prices of real estate here. You'll easily be able to come across several international and locally-run restaurants serving different cuisines, so you do get the best of food!
Median value of homes sold: $290,000
Median rent: $1,328
Also See: 5 Best Neighborhoods in Aurora for Families
Things To Take Care Of When You're Moving From Florida To Colorado
Florida to Colorado is a long distance move which makes it a more demanding one. Understand the needs of your move well in advance and pick a moving company that meets all the requirements.
If you choose to fly to Colorado, make sure you're booking flights in time so that you get a good enough deal and aren't spending too much on a last-minute flight booking.
When it's a long distance move, your belongings won't necessarily reach the same day as you reach your destination. It's necessary to plan the time window within which you want your things with your mover, so do have that conversation with them.
Before you confirm a moving company, ensure you've done enough research and read reviews about the company. Word-of-mouth is also a good approach to take because you want the best for your long distance move.
A little tip from us is that you request a quote from at least 3 moving companies and then settle for one so you get an understanding of the price of your move in the market.
Florida To Colorado Moving Costs
The average costs for hiring full-services would fall in the price range of $3,500 to $6,100. The higher average of $6,100 would apply for bigger homes that have more stuff to be moved. It could also be the case if you have heavier items. The weight equals the sum you pay, so ensure you take downsizing to heart, if you want to receive a more affordable quote.
The quote would most likely fall in the range we mentioned but there are several variables at play including distance to your exact ZIP code and level of complexity of the move. Ways in which you reduce costs are by packing yourself and not asking movers to do it for you. You can also hire a rental truck that you load, drive, and unload – the self-move approach. We don't recommend it unless you're completely comfortable with handling a moving project by yourself.
The best method is to find a good number of reputable movers who are ready to customize and make things work for you budget-wise. It's highly recommended that you carry out a conversation with your moving company, read the fine print to determine if the mover is meant for you.
FAQs
How many days does it take to drive from Florida to Colorado?
The distance from Florida to Colorado is approximately 1,966 miles. A non-stop car drive would take you approximately 29 hours. But it's not really realistic for anyone to drive for so many hours without any breaks or 8 hours of sleep. If you look at things in a realistic manner then it could even take you 60 hours or more, that's roughly 2 and a half days or more to reach with enough stops to rest.
Is Colorado cheaper than Florida?
The median value at which homes are sold in Colorado ($449,182) is certainly more expensive than Florida ($273,094). Gas is also higher in Colorado than it is in Florida. Lastly, Colorado takes the 33rd position while Florida ranks 48th on the list that showcases the 50 states with the highest tax burden in the nation. Both are at the bottom but Florida ranks lower, proving it's more tax-friendly too. This makes Florida cheaper than Colorado.
How much would it cost to move from Florida to Colorado?
If you're hiring a full service moving company, then your move from Florida to Colorado would cost you in the range of $3,500 to $6,100. For large moves wherein you need to move a lot of heavy belongings along with packing services, your moving cost can go up to $6,100. Do keep in mind that there are several other factors like the number of belongings, distance, and size of your move that affect the overall cost of your move.
Why do Floridians move to Colorado?
One of the reasons why most Floridans move to Colorado is because they get to experience all four seasons. The beautiful Rocky Mountains, Great Sand Dunes, several rivers and lakes of the state definitely cannot be ignored and so many Floridans are attracted to the beauty of the state. Because of an amazing climate, most people move to Colorado to enjoy different sports like skiing, ice skating, snowboarding, etc. Another major reason for most Floridans moving to Colorado is because of the fast-growing economy with several opportunities in health, tourism, education, mining, technology, etc.
Is Florida more expensive than Colorado?
Florida's tax rates are way cheaper than those of Colorado. Speaking of housing costs, the average price for buying a house in Florida is around $273,094 whereas in Colorado you'd be paying as much as $449,182. Since Florida has low tax rates and affordable housing costs, it's definitely cheaper than Colorado.
How many days does it take to drive from Florida to Colorado?
The drive from Florida to Colorado is approximately 1,904 miles. So a non-stop drive in a car should take you around 29 hours to reach Colorado. But if you look at it realistically, you'd obviously want to stop in between for food or to rest for some time at a hotel. Considering all these aspects, it will take you more than 60 hours, that's around two and a half days to reach Colorado.
Is Colorado expensive to live in?
In terms of income tax, you'll be paying a flat 4.63%. But when the other sales and county taxes add up, the overall tax in Colorado can go as high as 11.20%! So it's safe to say that taxes in Colorado are high. Speaking of housing costs, your median house cost will be almost $449,182 which is higher than most other states in the country. As you see, Colorado is expensive to live in especially when it comes to taxes and housing costs.
What is the average cost of living in Colorado?
The cost of living is determined by considering several factors right from housing costs to your utility bills. When it comes to utilities like your phone and energy bills, they are almost 7% below the national average in Colorado. You don't have to worry about spending too much for groceries as they are the same as the national average. While your transportation costs are almost 4% below the national average, your healthcare costs remain 2% higher than the national average. As per the analysis by Zumper, your overall cost of living in Colorado is almost 12% above the national average.
Where should I move to in Colorado?
If you want to experience the city vibe with amazing restaurants, recreational activities, educational and employment opportunities, you should consider living in the cities. Some of the best cities and suburbs in the state you can move to are Denver, Colorado Springs, Boulder, Fort Collins, and Aurora. But if you want to live in a peaceful place to be away from the chaos of the city, you should consider moving to a town. Some of Colorado's best towns with amazing scenic beauty and recreational activities are Breckenridge, Telluride, Silverton, and Creede.
How much is a plane ticket from Florida to Colorado?
A one-way ticket from Florida to Colorado will cost you between $49 to $53. But for a round trip, your plane ticket will be in the price range of $102 to $110. Do keep in mind that the price of the ticket differs depending on the season and what class ticket you're booking. There are several airlines that will take you to Colorado like Sun Country Air, American Airlines, United Airlines, Frontier Airlines, and Spirit Airlines.
Where is the ghetto in Colorado?
Ghettos are places that are characterized as poor areas with low income and education where the crime rates are usually high and residents are mostly from minority groups. Sheridan and Federal Heights rank among the top places to have ghettos in Colorado.
How bad are the winters in Colorado?
Since Colorado resides at a high altitude (about 6,800 feet above sea level), winters can be really freezing in the state. The average temperature in January can drop down to almost -8°F. The winters are extremely cold in the mountainous areas of Colorado. But if you reside in the Front Range of the state, you will experience mild winters with cold winds especially in the cities of Colorado Springs and Fort Collins.
How is Colorado for retirement?
One of the best things about retirement in Colorado is that the state is tax-friendly to retirees. That means if you are a retiree, you have the privilege of deducting retirement income of $20,000 if you're between 55 and 64 years of age and $24,000 if you're 65 years or above according to the data shared by SmartAsset. Apart from that, retirees get to enjoy all four seasons in this Mountain State and enjoy various activities like hiking and skiing. So this is a perfect place for retirees when it comes to fairly reduced taxes, amazing weather, and plenty of outdoor activities.
Can you fly to Colorado from Florida?
Yes, you can fly to Colorado from Florida. There are several airlines like Sun Country Air, American Airlines, United Airlines, Frontier, Spirit Airlines, etc. that will take you to Colorado. The cheapest price for a one-way trip to Colorado can be around $45 while a round trip can cost you around $77 which would be the cheapest. The price for a round trip can go up to $480 depending on the class of your ticket and the season you're traveling in. While December is the most expensive season to fly, August is relatively cheaper.
How much gas does it take to get from Florida to Colorado?
Your road trip from Florida to Colorado will approximately be around 1,966 miles. The average price for a gallon of gas in Florida is around $2.81. So if you're driving to Colorado from Florida, you'll need about 76.2 gallons of gas.
See also: Cheap States to Move to
Conclusion
You're going to more or less cover 1,966 miles to get from Florida to Colorado. It's a big move and invites a whole change of scenery too. You're moving from the coast to a state close to the heart of America. It's certainly a big step and even though both states are almost in contrast to each other, there are lots of advantages to moving to Colorado. Now that you have a good overview of the differences and things to expect, make sure you pick the right mover to help you get to your destination with ease.
See also: Moving from Florida to North Carolina | Moving To Colorado Springs | Moving From Florida To Tennessee