Moving from Florida to North Carolina: Expert Tips & Advice
Our Take
Price
Rating
Minimum Shipment Size
Storage
Booking Deposit
Cancellation Policy
Quoting Options
Discounts

Best Industry Reputation


GET QUOTE

1+ bedrooms




30 Days




20%

Free up to 72 hrs

Phone / Facetime

Seniors Discount

Best Overall Value


GET QUOTE

2+ bedrooms




Free 30 Days




10%

Free up to 72 Hrs

Phone / FaceTime / Text

Senior / Same day Booking

Best budget moving


GET QUOTE

2 + bedrooms







25%

Free up to 72 hrs

Phone / Facetime

Price matching

Best Customer Service


GET QUOTE

1+ bedrooms







30%




Free up to 72 hrs




Phone / Virtual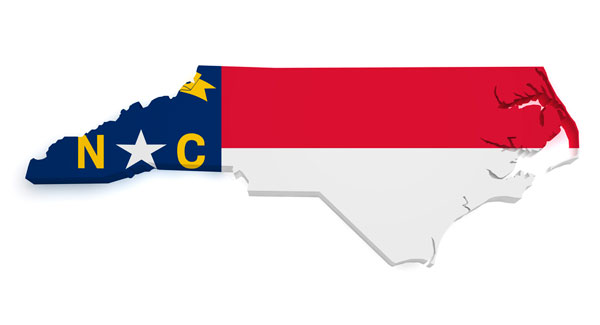 People have several reasons for moving from state to state. It may be the lifestyle, cost of living, or just a change of space. But if it's the extreme heat of Florida that you want to escape, then moving to North Carolina might be a good option.
Approximately 37,000 people are moving from Florida to North Carolina not only to its temperate climate but also its numerous job opportunities in the tech industry. Planning on moving? Here's everything you need to know.
Factors To Consider Before Moving From FL To NC
Weather Conditions
There's not much difference in summer temperatures when you compare both the states. However, you should beware of North Carolina's winter temperatures. Floridians escape freezing temperatures, but not North Carolinians. The weather can get below freezing, making commuting inconvenient and strenuous. Therefore, carry a comfortable set of gloves, scarves, and jackets if you're moving during this season.
On the other hand, North Carolina scores a couple of brownie points where summer is concerned. If you were in Florida, you wouldn't be able to get out of your house. The heat gets brutal. We suggest you move during this time to North Carolina as temperatures are moderate and it is the trekking season for North Carolinians or tourists alike. Take this time to surf the shores or bask in the sun, if that is what you prefer more.
Here's the difference in temperatures that you can expect during peak wintertime:
Florida in January – Average day temperatures fall in the 62°F to 70°F zone.
North Carolina in January – Average day temperatures fall in the 20°F to 40°F zone.
Florida does not see any snow, but it does receive a lot of rain above the national average. North Carolina does get rain more than the national average, but not as much as Florida. Expect to receive the most amount of rainfall in August, as it is the wettest month in North Carolina. Carry an umbrella or a raincoat if the forecast calls for rain.
However, North Carolina rarely sees any snow either, especially in the eastern part of the state. Its annual average snowfall is just 4 inches per year, making it one of America's least snowy states.
Here's the difference in temperatures that you can expect during peak summertime:
Florida in June – Average day temperatures fall in the 66°F to 90°F zone.
North Carolina in June – Average day temperatures fall in the 55°F to 88°F zone.
Few Things To Bear In Mind About North Carolina Weather:
Average temperatures year-round in Florida are between 52°F to 85°F whereas the temperatures are between 48°F to 70°F in North Carolina.
Nights in North Carolina can drop below freezing temperature. So you'll need winter jackets and scarves to sustain the cold.
Being situated near the coast, North Carolina is prone to flash floods, hurricanes, floods, and storms due to opposing currents.
Cost of Living
When you think of spending the rest of your life in a different state, the first thing that comes to mind is costs. Costs of real estate, utilities, etc. And looking at your list of never-ending expenditures is daunting. However, you'll be pleased to know that North Carolina is 0.4% cheaper than Florida. Not cheaper by a large margin for sure, but the money saved in any form is an accomplishment in this age of rising inflation.
Florida relieves its taxpayers from paying state income tax, but North Carolina has a flat rate of 5.25%. Also, if you plan on setting up a retail store, sales tax is approximately 6% – 8.50%.
Buying A House
One of the reasons that contribute to North Carolina's low cost of living is the difference in houses and property taxes. North Carolina's homes have a 0.77% average effective property tax rate – lower than the national average (1.07%) and lower than Florida's (0.83%). Most of the government bodies, public services, and law agencies in North Carolina are funded by property taxes.
Speaking of houses, there's one more feather in North Carolina's cap as the median home value here is lesser than that of Florida.
Median Home Value in Florida (According to Zillow): $305,266
Median Home Value in North Carolina (According to Zillow): $254,625
Utilities
Florida shines when it comes to expenses on utilities as it can go as low as 14% below the national average. North Carolina, on the other hand, goes just about 4% below.
Similarly, transportation expenses are 1.3% less in North Carolina than in Florida. This is because gasoline and a monthly public transit pass are much cheaper in North Carolina.
But on the other hand, groceries are 9% cheaper than in Florida. A loaf of bread, about 1 lb of cheese, and a dozen of eggs will cost you $9.50 in total, whereas the same items cumulatively would cost $10.68 in North Carolina.
However, if you're moving in with your child, we should let you know that childcare is costlier in North Carolina. Middle school for 1 child, two semesters will cost you $16,990 in North Carolina, whereas Florida will cost $12,024. A 41% increase to be precise.
Overall, your wallet will not feel a pinch where groceries and transportation are concerned. Even real estate is relatively cheaper as well. You'll have to make minute changes in your lifestyle if you're bringing your child along. Costs rise when childcare facilities are faced with paying high rent.
Job Market
Let us put the numbers out there: Florida's GDP is $1,107 billion and North Carolina's GDP is $592 billion. The colossal difference in numbers is due to Florida's booming tourism industry. Its beaches, amusement parks, historical attractions, and wide demographic all contribute to this giant industry.
However, North Carolina is not far behind. After the Civil War, the state was turned into a hub for producing furniture, tobacco, and textiles. To this day, North Carolina produces some of the finest tobacco and cigarettes in the U.S.
However, most of its economy comes much from the emerging tech, science, and education industry. North Carolina is home to numerous tech giants such as IBM, Biogen, Cisco Systems, GlaxoSmithKline having employees over 50,000 people.
The state also invests in research. North Carolina Research Campus and Wake Forest Innovation Quarter have been conducting extensive studies on agriculture, nutrition, and health.
Banking and finance is another booming sector, apart from technology and science. It is home to one of America's most prestigious banks: The Bank of America.
Below are the major industries in North Carolina:
Food Processing
Pharmaceuticals
Technology
Banking
As a result of such an economy, unemployment rates in North Carolina have decreased. The unemployment rate in February 2021 was 5.7% which dropped down to 4.4% in July 2021. Unfortunately, the same cannot be said about Florida. Unemployment rates have risen from 4.7% in Feb 2021 to 5.1% in July 2021.
To add to that, the differences in what people earn in both states annually are not significant. The below data will give you a brief estimation:
Median household income in Florida (according to World Population Review): $55,660
Median household income in North Carolina (according to World Population Review): $54,602
A single adult earning $30,617 can live comfortably without cutting any corners, as they do not have to worry about child care. However, a family of four with both working parents will have to earn $86,948 annually.
Transportation
When it comes to public transportation, North Carolina has a well-integrated system of buses and rail lines for commuting within or to the neighboring states. Amtrak is your most efficient option as it operates many rail lines to-and-fro the state:
The Carolinian serves Rocky Mount, Wilson, Selma-Smithfield, Raleigh, Cary, Durham, Burlington, Greensboro, High Point, Salisbury, Kannapolis, and Charlotte.
The Piedmont operates via the same stations as the Carolinian.
The Crescent commutes via Greensboro, High Point, Salisbury, Charlotte, and Gastonia.
The Silver Star serves Rocky Mount, Raleigh, Cary, Southern Pines, and Hamlet.
The Silver Meteor functions between Rocky Mount and Fayetteville.
The Palmetto serves Rocky Mount, Wilson, Selma-Smithfield, and Fayetteville.
Coming to buses, each city in North Carolina has several bus lines that link to its satellite cities. Such ease of commuting across cities has never been easier. If by chance, you miss a bus, you'll not have to wait for a long time as the bus frequency is efficient.
The Charlotte Area Transit System (CATS), GoRaleigh, GoCary, GoDurham, The Fayetteville Area System of Transit (FAST), the Greensboro Transit Authority (GTA), and the Piedmont Authority for Regional Transportation (PART) are monitored under the North Carolinian Department of Transportation.
North Carolina's Strong Points
The cost of buying a house is comparatively lesser than in Florida. Also, you do not have to pay much on property taxes.
Public transportation is reliable. Buses and railways cover almost every major city within or outstate. Traveling will be a breeze if you choose this state.
The state is filled with numerous fun outdoor activities, all thanks to its scenic terrain. You can beat the heat by taking a dip at Hooker Falls or spend the afternoon trekking at Skinny Dip Falls. Adding to that, the summer heat does not drain you. Just carry some lotion or sunscreen if you have sensitive skin.
See also: Moving to North Carolina
Top Cities To Move To In North Carolina
1. Charlotte
Situated in Mecklenburg County, this city is mainly known for its beauty and cleanliness. Along with an active brewery scene that attracts many tourists, Charlotte is filled with numerous outdoor activities to spend the summer heat. In a mood for some canoeing, kayaking, rappelling, and rock climbing? Head over to Whitewater Center which is just 20 minutes from uptown. It's a great place to spend the weekend with friends and family. You can indulge in Charlotte's aesthetics by visiting Freedom Park or have an adrenaline rush at Carowinds: Amusement Park.
Median Home Value: $220,300
Median Rent: $1,135
2. Raleigh
If food is what you cherish, then Raleigh has a lot in store for you. Places such as Amorino Raleigh, Sir Walter Raleigh, Parkside Restaurant, and Just Salad will cater to your taste buds. Shopping has never been easier in North Hills and Cameron Village – a great place with affordable prices makes living in Raleigh even more delightful. Apart from that, Raleigh boasts of having friendly neighborhoods with vast diversity.
Median Home Value: $248,300
Median Rent: $1,121
Also read: Top 7 Neighborhoods In Raleigh For Singles And Young Professionals
3. Greensboro
Greensboro has a more soothing and calm vibe to its area. It's not as populous as other cities and life are much more relaxed over here. In other words, you'll experience a small-town feel in a city. But that doesn't mean that Greenboro is free from fun. There are numerous biking trails, hiking trails, dog parks, and lakes for someone to lead a healthy lifestyle. Also, the eateries are wonderful and have been featured in food magazines. Check out Scrambled Diner and Hops Burger Bar if you move to Greensboro.
Median Home Value: $156,300
Median Rent: $877
4. Durham
If you're a sports enthusiast, this might be the place for you. After all, it's home to the Duke Blue Devils and Durham Bulls Baseball teams. Apart from that, healthcare is Durham's major industry as it caters to more than 300 health-related and medical companies. As a result, the city is known as the City of Medicine. You can be sure that your health is in safe hands in Durham.
Median Home Value: $224,100
Median Rent: $1,058
Things To Take Care Of When You're Moving From Florida To North Carolina
While listing out potential moving companies for your move, ensure that they're registered and insured with the U.S. Department of Transportation. You do not want to spoil your move by being bundled in a pile of legal procedures.
Consult at least 3 movers and get rough estimates from them. Do not proceed with the first quote you get. Ask them for available discounts, accessories, and other services they offer. Decide after analyzing everything above.
Prepare an inventory before your move. Make a list of all of your items in a file and produce it at the time of unpacking. It's better to take a few pictures as evidence before your move so that you can prove them when items are damaged or missing.
It's a 10-hour drive to North Carolina. However, flying will take you in just an hour. We recommend the latter as it is much more convenient and less strenuous.
Florida to North Carolina Moving Costs
It is a 667 mi distance between Florida and North Carolina via the I-95 N highway. Such long-distance moves are tedious and can get expensive. Always have an honest discussion with the movers and ask them to lay out all the hidden costs. You should not feel scammed afterwards. Coming back to moving costs, prices are dependent on the size and location of the move. Also, time matters. You'll have to shell out a lot of money if you move during peak moving season.
Here's the approximate cost of moving a single bedroom apartment:
Moving Company- $1,650-2,600
Moving Container- $1,510-$2,039
Freight Company- $1,045-$1,485
Truck Rental- $887-$1,197
These prices are independent of other services like packing and unloading. Those will cost extra.
You can opt for moving container companies if you prefer the cheaper route. They will do all the driving, but you'll have to do the unloading and unpacking.
Conclusion
Overall, North Carolina has its pros and cons. It is however up to you to decide what suits you best. The cost of living and housing is much lesser than in Florida. And North Carolina has a booming tech and medicine industry as well. Public transportation is efficient and the culture is diverse. If all these points tick all your boxes, then North Carolina is the place you should move to.
FAQs about Moving from FL to NC
How Much Does It Cost To Move From Florida To North Carolina?
Depending on the size, time, and location of the move, the amount should be approximately $2,300-$3,000. This is excluding extra services such as packing and unloading. Consult your moving company first about services offered or any hidden costs.
See also: How much does it cost to move out of state?
Is North Carolina Safer Than Florida?
Between the two states, the crime rate in North Carolina is a bit higher than in Florida. This is especially seen in the homicide rate. The homicide rate in North Carolina is 5.8 per 100k people whereas the homicide rate in Florida is 5 per 100k people.
Is North Carolina A Good State To Move To?
North Carolina is a great place to move to for employment opportunities. The booming tech and medical industry have opened its doors to all walks of life for those wishing to serve the community. In addition, the transportation and bargains on real estate are great. What more could you ask for?
See also: Moving from Florida to Colorado | Moving From Florida To Tennessee | Moving from North Carolina to Florida | Moving from Florida to New York