Moving to North Carolina | 2022 Cost of Living and Relocation Tips


VanLines Inc
Secure Storage
Easy Booking Process
Fully Trained Employees
GET A QUOTE

Colonial Van Lines
Storage Services
Long-Distance Moves
Corporate Relocations
GET A QUOTE

Moving APT
Available Nationwide
Award-Winning Movers
Extensive Vetting Process
GET A QUOTE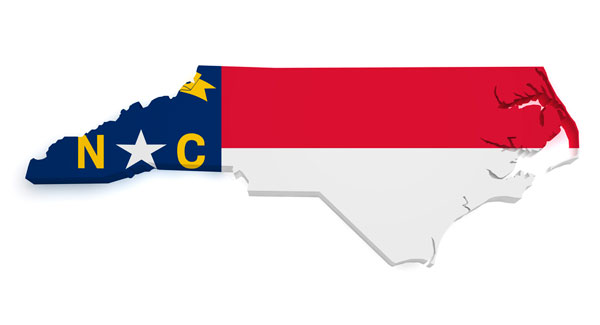 North Carolina is located in the southeastern region of the United States and enjoys a signature mix of Southern hospitality and some of the vibrant flavour of the east coast. People who move here particularly enjoy the fact that they get the best of many worlds. To the extent that you'll find you don't even have to debate between choosing mountains, ski areas, waterfalls, lakes or beaches, because you'll have it all. North Carolina also enjoys easy access to big cities like Washington, New York, Atlanta and Philadelphia.
You'll have scenic views of the Appalachian Mountains to the Piedmont and also the beauty of the Atlantic coast. To make it simpler, the entire landscape can be split into 3 major regions, which are the coastal towns, mountain towns and Piedmont region, which lies at the state's center and contains a majority of the big cities.
Presently, the state has attracted and convinced over 10.5 million people from all over the world to call North Carolina home. This makes North Carolina the ninth most populated state in the United States and it also contains the largest banking center in the nation after New York.
It surely looks like North Carolina has the perfect combination of things that go well together, such as easy access to big cities, variety of landscape and a low cost of living too. However, let's dive deeper into understanding if it really is a mixture of everything that you'd love.
Weather In North Carolina
The climate in North Carolina largely falls into the humid subtropical classification of the weather, since the state roughly enjoys 205 days of sunlight. However, if we had to break it down into seasons, the state actually gets four distinct seasons throughout the year – Spring, Summer, Winter and Autumn which we'll explain in brief below. Also, just a heads up that the climate varies drastically on the Atlantic coast in the eastern region, compared to the Appalachian mountains in the west of the state.
Winters (Mid-November to February): Winters in North Carolina are comparatively mild since the Appalachian mountains in the west block most of the wind from reaching the central and coastal regions of the state. The snowfall is moderate in the mountains. However, things are way warmer along the coast with a good deal of sunlight. Rough estimates of high temperatures are in the 45°F (7.2°C) to 62°F (16.7°C) range, while the average low temperatures are between 22°F (-5.6°C) to 43°F (6.1°C). However, the temperatures drop even further than this in the month of January, which is the coldest month of the year.
Summers (June to August): The month of June brings in the warm weather when temperatures begin to rise and range between 70°F (21.1°C) to 90°F (32.2°C). Summers call for sunbathing, hiking, cycling, fishing, kayaking and more. Just a heads up that tropical cyclones and thunderstorms are part and parcel of the summer months, especially along the coastal plains.
Spring (March to May): The spring season in Indiana is beautiful, but can turn out to be damp and the wettest time of the year, since the state receives 4 to 6 inches of rainfall spread out on different days during the spring months. On days when the skies are extremely clear, it's highly recommended to capture some spectacular views of the landscape from some of the coastal lighthouses in North Carolina during these months.
Autumn (September and October): Leaves in the mountains of North Carolina begin to turn by the end of September. However, if you wish to capture peak fall foliage, you would need to wait till the first week of October. The Autumn months are considered to be the most pleasant time of the year. No wonder it's that time of the year where tourists flock up in numbers.
Transportation In North Carolina
Roadways
Well, when it comes to the roadways, you have nothing to fear, since North Carolina has the second-largest state owned highway system in the entire nation. This proves that there's 48 other states that haven't experienced such a vast network of state and interstate highways. The state does get to flex about another fact that all the roads are maintained well by the state itself or municipalities. If anything, there is no version of 'county road' within North Carolina. Some of the main lifelines for the residents to connect themselves across the state are:
Interstate 95 – This is a major East Coast running road that links New England states to Florida.
Interstate 85 – Runs from North Carolina upto the manufacturing hubs upto the Southeast.
Interstate 40 – A road that covers the opposite coastline, aiming to connect one coast to another, starting from North Carolina and running all the way to California.
See also: North Carolina DMV Change of Address
Airports
No matter where or how far you need to reach, remember that in North Carolina, it is considered that you're just one flight away from your destination. There's not only plenty of direct flights to Europe and Latin America, but 1000+ daily flights to domestic destinations too. Goes without saying, the airlines in North Carolina are well-connected to both international and domestic destinations.
The most extensive international airports are:
Charlotte/Douglas International Airport
Raleigh-Durham International Airport
Piedmont Triad International Airport
Wilmington International Airport
In addition to the international airports, the state also has 76 publicly owned and 225 privately owned airports. Some of the larger airports are located at Asheville, Charlotte, Fayetteville, Greensboro, Kinston, Raleigh/Durham, Wilmington, and Winston-Salem. More than 36 million people fly to and from North Carolina each year, keeping the airlines busy all year round.
Railways
'NC By Train' is the organization that serves and operates a couple of railway routes in the state. Overall, there's six intercity passenger routes with 16 stops in busy cities. In addition to that, more than 70 percent of the population is within 30-mile radius of a passenger train, which means that a decent percent of people have access to these train routes. Below is a short snippet of the 6 train lines.
The Piedmont line (includes trains 73-78, color coded blue): Runs from the city of Raleigh to Charlotte. Stops in NC include Raleigh, Cary, Durham, Burlington, Greensboro, High Point, Salisbury, Kannapolis and Charlotte.
The Carolinian line (includes train 79 and 80, color coded red): Runs from the city of Charlotte to New York. NC stops include Rocky Mount, Wilson, Selma, Raleigh, Cary, Durham, Burlington, Greensboro, High Point, Salisbury, Kannapois and Charlotte.
The Crescent line (includes train 19 and 20, color coded grey): Runs from New Orleans to New York. NC stops are Gastonia, Charlotte, Kannapolis, Salisbury, High Point and Greensboro.
The Silver Star line (includes train 91 and 92, color coded yellow): Runs from Savannah to New York. NC stops are Rocky Mount, Wilson, Selma, Raleigh, Cary, Southern Pines and Hamlet.
The Silver Meteor/Palmetto line (includes train 97 and 98, color coded orange): Once again runs from Savannah to New York. NC stops are just Rocky Mount, Wilson, Selma and Fayetteville.
Apart from these 3 modes, the state boasts of mass public transit in most North Carolina counties, making intra city travel to an extent convenient for residents. Specifically, the intercity bus service that has been strategically planned, plays a huge role in serving many cities and towns all over the state. The fixed bus routes help to get residents to medical, educational, employment, or recreational facilities in the town they reside. However, some services are concentrated in the big cities which is why we'd still recommend having a car in the long term to get around the state.
Job Market In North Carolina
Currently, the population of the state of North Carolina is 10.5 MILLION people! Since there are millions of people, there's definitely a need of millions to also service a population that's already this big and still growing. Which is why it should come as no surprise that jobs linked with the service sector are the big industries in need of employees.
Food service companies, retail, banks, universities, hospitals, clothing and footwear companies are some of the leading industries of the state. In addition to these biotechnology, finance, energy and information technology are the other sectors that are rapidly growing.
Bank of America, Lowe's, BB&T Corp, Advance Auto Parts, Hanesbrands are the top companies that have headquarters in the state of North Carolina and make huge contributions to the economy of the state. North Carolina is also home to 12 Fortune 500 companies. Do note that most of the huge corporations choose to settle in the metropolitan areas of Charlotte, Raleigh, Greensboro and Winston-Salem.
Renting In North Carolina
According to reports by HomeSnacks, the average median rent of houses in North Carolina is $1,395 which is roughly 15% lesser when compared with the national average.
To put things into perspective, let's do a comparative analysis with the tentative rent costs for a 1 bedroom in the other states so you can see things at a price point:
1 bedroom home in North Carolina – $1,200
1 bedroom home in Tennessee – $1,100
1 bedroom home in Georgia – $1,365
1 bedroom home in Virginia – $1,615
We've taken the average rent of 1-bedroom houses in neighboring states, simply to help point out where North Carolina stands when it comes to rent prices with its neighbors. These are just the tentative costs you can use for budgeting to predict if you would be paying way more or less in North Carolina, depending on the rent paid in your former state. Do note that in certain areas such as Marvin, Pinehurst, Harrisburg, Morrisville and Wesley Chapel, the cost of rent will be much higher, since these are the neighborhoods with comparatively higher rent prices.
Cost Of Living In North Carolina
According to Zillow, the average median listing price of homes in North Carolina is $219,690, which makes housing here almost on par with the national average. If we had to convey things from a price perspective and give you a rough estimate, you would approximately be paying $187,300-$219,690 for a home in North Carolina. In contrast however, the national average for the same home would be $231,200.
In addition to that, the average median household income needed to live a comfortable life in North Carolina is roughly around $52,413 (according to Niche), while the national average is around $55,322. This once again proves that the cost of living is almost equivalent to the rest of the country. However it isn't completely there yet, so you can still save a considerable amount by moving to North Carolina. Do note that we are providing a rough figure so you can see things at a price point. At the same time, the funds you spend could definitely vary depending on the locality, house size and lifestyle you adopt.
When it comes to the cost of living, the state is roughly 3.7% lower, when put up against the national average. Housing, utilities, groceries, transportation and health care all cost below the national average here, but we wouldn't term anything as dirt cheap in the cities.
Also read: Lowest Cost of Living States in the US
Education
Top-Rated North Carolina Colleges
1. Duke University, Durham
2. Wake Forest University, Winston-Salem
3. Davidson College, Davidson
4. University of North Carolina, Chapel Hill
5. North Carolina State University, Raleigh
6. Appalachian State University, Boone
7. University of North Carolina, Wilmington
8. University of North Caroline Charlotte
9. Elon University, Elon
10. University of North Carolina School of the Arts, Winston-Salem
Top-Rated North Carolina Schools
1. Carrboro City Schools, Chapel Hill
2. Polk County Schools, Columbus
3. Union County Public Schools, Monroe
4. Watauga County Schools, Boone
5. Elkin City Schools, Elkin
6. Asheville City Schools, Asheville
7. Mooresville Graded School District, Mooresville
8. Carteret Public County Schools, Beaufort
9. Wake county Schools, Cary
10. Dare County Schools, Nags Head
Top Cities To Move To In North Carolina
1. Raleigh
The city of Raleigh is the second largest city in the state and is home to North Carolina State University. It is also part of the Research Triangle which makes one of the major centers for high-tech and biotech research along with outstanding cities of Durham and Chapel Hill. This without doubt makes it a great hub for those looking for big career opportunities. The city has even been ranked as one of the best places for business and is the 12th best city to raise a family in America. Raleigh just happens to impressively check out the boxes for great education systems, career opportunities, progressive communities and hence tops our list.
Median price of homes sold: $236,700
Median rent: $1,074
See also: Moving to Raleigh
2. Charlotte
You may probably recognise this city from the blockbuster film 'Hunger Games', where Charlotte starred as an innovative futuristic city. Well, the city of Charlotte surely lives up to that portrayal and is often referred to as a power city. Basically, it would be fair to dub Charlotte as the alpha of all cities in North Carolina. It is also recognised for its strong hiring market, affordable housing, magnetic nightlife, stunning skylines, top-notch restaurants and much more. Charlotte is a large city and every pocket of this city offers something different to its residents. If you're considering moving here, we'd highly recommend checking out some of the best neighborhoods in Charlotte which are Uptown, First Ward, Dilworth, Sharon Woods, Myers Park and Ballantyne West.
Median price of homes sold: $200,500
Median rent: $1,086
See also: Moving to Charlotte NC
3. Asheville
This city occupies a space in the western portion of the state which makes it a mountain town. Residents of Asheville enjoy beautiful views of the Blue Ridge Mountains that's just an hour away from downtown Asheville. The city also has an extremely lively art scene. Even though the pace of life here is slower than that of other large metropolitan cities, stagnation is something that's rarely ever a phenomenon here. Asheville is known for embracing an artsy lifestyle, with live music and stunning scenery being staples here. This city is definitely one of the smaller towns, but don't be too quick to dismiss. Remarkably, Asheville has been making massive strides in the economic ladder. The fact that it is presently the 12th most populated city of North Carolina should serve as an indicator of that.
Median price of homes sold: $242,500
Median rent: $1,001
Also read: Moving to Asheville NC
4. Greensboro
Although Greensboro is the state's third most populous city, it has no shortage of affordable housing. Ultimately, it's one of the biggest pulls the city has towards attracting more residents to this region. Greensboro is also part of the Piedmont Triad. Few of the perks of this region (Piedmont Triad) is its locality, since it is halfway between big hubs like New York and Florida. But at the same time, it is also sandwiched halfway between Washington DC and Atlanta in Georgia. Other than location, the city also boasts of excellent transportation and educational facilities. Clemmons, Oak Ridge, Lewisville, Summerfield and Jamestown are some of the best localities of the city.
Median price of homes sold: $152,900
Median rent: $846
5. Durham
Once again, Durham is also part of the state's renowned 'Research Triangle', just like the city of Raleigh. Durham sets itself apart from huge metropolitan cities by possessing a small-town charm along with cosmopolitan features. It is filled with well-established school systems, historic districts, recreation parks and art centers. In comparison to the rest in this list, Durham is a relatively young city, but it's far from being a sleepy town, because of its booming startup culture that makes it the self-proclaimed Silicon Valley of the state.
Median price of homes sold: $207,900
Median rent: $1,005
FAQs about Moving to North Carolina
Is it a good idea to move to North Carolina?
A place with great diversity both natural and cultural, a strong job market and a low cost of living… It's no coincidence that more and more people are flocking to North Carolina and calling it home. All these along with an impressive healthcare and education system makes the state a great place to move to.
What should I know before moving to North Carolina?
North Carolina is among the best states in the US to find a job, and Raleigh has started developing into a mini Silicon Valley.
The Tar Heel State takes its education very seriously. This is evident by the excellent institutions including Duke University, the University of North Carolina at Chapel Hill, and North Carolina State University. Also, this sector is a major employer in North Carolina.
North Carolina has both mountains and beaches. If you're one who loves both or your family is split between a beach or a mountain home, there's something for everyone here.
The state and the city governments can be at odds with each other, especially in case of the more liberal cities against a conservative state.
The weather in North Carolina is rather mild, with hot summers and in winters, snowfall is rather rare. Tornadoes are most likely to arrive in spring while the fall season is when cyclones are bound to arrive.
What is the most dangerous city in North Carolina?
With an average crime rate of 45 per 1,000 residents, Greensboro is the most dangerous city in North Carolina. According to NeighborhoodScout, there's a one in 122 chances of you becoming a victim of a violent crime. With regard to property crimes, there's a one in 27 chances.
What is a good salary in NC?
An annual salary above $56K would place you in the top 25% of the earners in North Carolina.
How much money do you need to move to North Carolina?
Moving to North Carolina would take you an average of $25 to $50 per hour, only taking into account the manpower. A local move (short distance move below 100 miles) would cost between $601 to $1,648 with an average of $1,102. Long distance moves would cost you an average of $4,300. Of course, both moves are influenced by the quantity of stuff you're moving, insurance, distance, season and many other factors.
What is the cheapest city to live NC?
Hamlet in Richmond County is the cheapest city in North Carolina. The cost of living index of this city is a mere 76.5. According to Zillow, the average home value in Hamlet is $74,906. But on the downside, the city has a slightly higher than average crime rate.
What are the benefits of living in North Carolina?
Friendly people: North Carolina is a place that's very diverse, with people from all over the world who have called this place home. And what's more? They're very friendly and the welcoming kind, living up to the renowned Southern hospitality.
The great outdoors: North Carolina has mountains and beaches both, and a lot of adventurous activities to pursue. A drive through the Blue Ridge Parkway, regarded as one of the most scenic roads in the US, is a must-do.
It's affordable: For all the awesomeness of North Carolina, moving here won't be heavy on your wallet too! The cost of living here is 90.6, which means it's lower than the national average.
The job market: Particularly in Raleigh, there has been a tech boom. Which is why North Carolina attracts the younger generation. Also, the education sector provides a good chunk of jobs too. This along with the high quality of schools and universities make it great for families to move here.
How much is a gallon of Milk in North Carolina?
On an average, a gallon of milk costs $1.86 in North Carolina. This rate differs from city to city.
What are the best paying jobs in North Carolina?
According to Zippia, the best paying jobs in North Carolina are in the healthcare sector. Anesthesiologists, surgeons and orthodontists earn average salaries of $274,610, $274,240 and $263,040 respectively.
If you've been wondering which are the fastest-growing jobs here, they're for the roles of statisticians, credit counselors and nurse practitioners.
What is the average mortgage payment in North Carolina?
Housing in North Carolina is quite affordable, with the property tax around 0.86% of the value of your house. Depending on your financial standing or preference, you can choose between 15 or 30-year loans. The 15-year loan has a mortgage rate of 3.75% and the 30-year loan, 4.25%.
Is North Carolina Tax friendly?
North Carolina has a flat income tax rate of 5.25%, which means that you'll be paying the same tax rate irrespective of your salary. While the cities here have no local income taxes, you'd still have to pay an average combined state and local sales tax of 6.97%. Considering this, North Carolina comes halfway with regards to being tax friendly.
See Also: Most Affordable Places to Live in North Carolina
---
Our Take On North Carolina
The state of North Carolina possesses highly urban productive pockets, a stunning coastline, good weather, serene mountain towns, charming small towns, relatively low housing prices, friendly communities and much more. It even has accessibility to some of the things people seek in big cities like New York or Washington D.C, which makes it part of the fast-growing cities. Well, now that you know all the ground realities of why millions choose to reside here, you can take a more informed call about moving to the gorgeous state of North Carolina.
Useful: List of Best Moving Companies in USA | Top Moving Companies in North Carolina