Moving from North Carolina to Florida – Expert Tips & Advice


VanLines Inc
Secure Storage
Easy Booking Process
Fully Trained Employees
GET QUOTE

Colonial Van Lines
Storage Services
Long-Distance Moves
Corporate Relocations
GET QUOTE

Moving APT
Available Nationwide
Award-Winning Movers
Extensive Vetting Process
GET QUOTE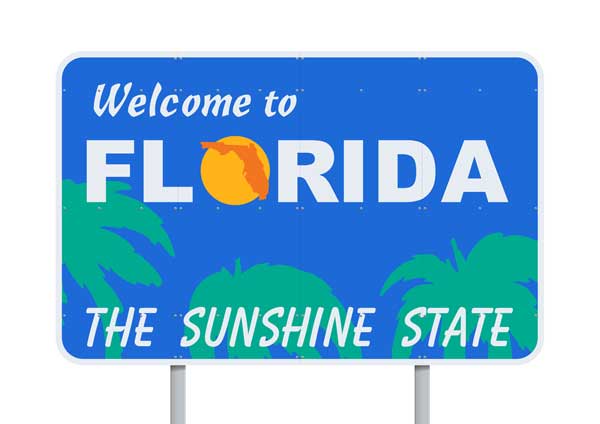 Let's cut to the chase, at least once in your lifetime, you have imagined yourself owning a beachfront property and a lavish boat. Well, that kind of a dream can definitely be a reality in the sunny state of Florida that has miles of a coastline. To get a fair idea of what your everyday life will look like in Florida in comparison with your current lifestyle in North Carolina, keep reading on.
Factors To Consider Before Moving From North Carolina To Florida
Weather Conditions
Both these states trump each other in the summer and winter seasons. For instance, if you are tired of North Carolina's bone-chilling winters, Florida comes as the knight in shining armor to save you from turning into a snowman. The city has mild winters that make life much easier as compared to the one in North Carolina.
On the other hand, Florida's heat, at times, will compel you to stay at home and avoid going out in the sun at all. North Carolina fares well in terms of bearable summer conditions.
See also: The 8 Sunniest Cities in the US
Here's the difference in temperatures that you can expect during peak wintertime:
North Carolina in January – Average day temperatures fall in the 23°F to 39°F zone.
Florida in January – Average day temperatures fall in the 61°F to 72°F zone.
What Florida lacks in terms of snowy weather conditions, it certainly does compensate for it with heavy rainfall, way more than the national average. So, if you have always been a carefree soul that likes to groove in the rain, you'll enjoy Florida showers. In terms of the difference, you should expect during summers, see below –
Here's the difference in temperatures that you can expect during peak summertime:
North Carolina in June – Average day temperatures fall in the 57°F to 89°F zone.
Florida in June – Average day temperatures fall in the 67°F to 90°F zone.
Few Things To Bear In Mind About Florida Weather:
With its closeness to water bodies, Florida is frequently visited by its nemesis, hurricanes! Summer months are to look out for as hurricanes during this time of the year are most likely to be formed.
The city can be extremely hot for people with high skin sensitivity, as the average temperature in the city touches the 91°F mark during summers.
Winters in Florida are relatively short, lasting from December to February.
Cost Of Living
Truth be told, living in Florida is going to be a little more expensive than in North Carolina. However, that doesn't mean you will have to give up on your current lifestyle and cut corners to have a decent life. You must also know that Florida has the 15th highest cost of living while North Carolina has the 19th lowest cost of living. As per 24/7 Wall St data, commodities and services in Florida are 0.6% higher than the national average. On the other hand in the case of North Carolina services are 8.2% lower than the national average.
A silver lining in this is the fact that Florida is one of the very few states that doesn't levy any state tax. So, you will probably have your entire income in your hands which can be used for various other purposes.
See also: 15 Cheap States to Move to: The Lowest Cost of Living States in the US
Buying A House
Moving on to the overall home value of the houses in both the states, here is a quick comparison between the two:
Median Home Value in North Carolina (According to Zillow): $289,130
Median Home Value in Florida (According to Zillow): $349,015
As you can see from the above numbers, Florida ranks a few levels below North Carolina in terms of affordable real estate. But the satisfaction of enjoying your time in a beachfront home in Florida can make you forget the amount you had to spend on it.
Renting A House
As per data from Zillow, the median rent in Florida is at $1,790 while the average in North Carolina is at $1,395. So there is a slight disparity between the two states. To give you a point of comparison, the national average is at $1,650. In comparison to the nationwide rent average, North Carolina rent isn't too much on the extreme side.
Utilities
Another important aspect that you cannot overlook is how your daily and monthly expenses will look like. For instance, grocery bills in Florida will be 10.9% more than what it would have cost you in North Carolina. A loaf of bread in Florida and North Carolina will see you spend $2.84 and $2.58 respectively. A liter of milk is $0.95 in Florida and $1.95 in North Carolina. While a dozen of eggs in Florida will put you down $2.40 and $1.95 in North Carolina.
This may come as a sigh of relief for parents moving to Florida with their kids, childcare in Florida is a whopping 22.4% lower than that in North Carolina. We also know how expensive the education costs tend to be in general. So, Florida might be a great option for giving excellent education services at fairly affordable pricing.
Also Read: Utility Bills 101 | Utilities Tips, Fees and Average Costs
Job Market
Florida rides the wave of a stable economy thanks to its tourism, healthcare, and construction industry. These among many other sectors are driving the growth of Florida's economy to flourish plus providing a great number of job opportunities. The state is even home to many Fortune 500 companies. To get a better picture of the big companies in Florida, glance at the list below –
Some of the largest employers In Florida:
SFN Group
Navarro Discount Pharmacies
Publix
Darden Restaurants
Jabil
North Carolina's economy on the other hand largely relies on its tech industries and education industry. When it comes to the unemployment rate – Florida is at 4.4% while North Carolina is at 3.2%. There's a slight disparity between the GDP of both states, Florida ranks 4th while North Carolina ranks 11th in contributing to the nation's economy.
Coming to household incomes of the two states, according to World Population Review:
Median household income in Florida: $55,660
Median household income in North Carolina: $54,610
According to the data, there isn't much of a difference in annual revenue earned in these two states. With no state income tax, Florida obtains a slight advantage over North Carolina in terms of a comfortable living in the long run.
See also: The Best and Worst U.S. Cities for Job Seekers
Transportation
This is an area where both North Carolina and Florida stand on similar footing. You will not find a streamlined public transportation service throughout the cities. However, many cities are constantly putting efforts towards building a common commute system to make life easier for the residents and the travelers. As in the case with Florida, here are some details about few cities with well-established transit systems.
Miami – A nice little alliteration instance for all literature fans, Miami is served by the three main transit services of Metrobus, MetroMover, and Metrorail. Apart from this, an intercounty rail line provided by Tri-Rail is among the other options you choose to travel in.
Tampa – At the heart of this city's public transportation system is HART (Hillsborough Area Regional Transit Authority). This bus service covers pretty much the entire city area so that you don't have to switch to other means of transport to get to remote areas of the city.
Orlando – This city is blessed with the kind transportation services provided by Lynx and SunRail.
Jacksonville – You can avail the services of the Jacksonville Skyway, an automated people mover system that is responsible for the daily commute activities of residents and tourists in the city.
While there is constant development in connecting various parts of the states through a common transport system, there are still many counties and areas in the state of Florida where you will require a car to access them.
Florida's Strong Points
The holy trifecta of the sun, sand, and the sea is best experienced here in Florida.
With no state income tax policy, paydays are even more blissful.
Major attractions like Universal Studios, Disney World, and Everglades National Park are right here in Florida.
Due to its unique climate, a wide range of fruit trees can be grown in Florida. To name a few, oranges, bananas, apples, and the king of luxury fruits – avocados are the ones that have an excellent growth record.
Top Cities To Move To In Florida
To help you in selecting the ideal city for you to move to, here is a list of some of the best cities you can choose from.
This city gives you vacation feels all year round. The correct blend of relaxed beach lifestyle and metropolitan amenities make this city an eye-candy for all age groups. It also has numerous technical schools, colleges, and universities. The likes of Citigroup, Raymond James and USAA are among the top companies to have their base here in Florida.
Median Home Value $365,700
Median Rent: $1,765
Apart from being a major hub for job-seeking professionals, Orlando has a diverse culture which makes it easier for anyone new to blend in with everyone. AdventHealth and Orlando Health are the financially booming companies in the healthcare sector. The city plans to soar to new heights with its various development projects already underway.
Median Home Value $338,300
Median Rent: $1,735
The largest city of the United States by land area after Alaska, Jacksonville is another jewel to the state's crown. This city is yet another booming business community with some of the big names in the industry like Johnson & Johnson and Mayo Clinic contributing greatly to the city's economy. The unemployment rate in this city is seeing a steady decline in recent years. The affordability of this city makes it an even better place to live. As a result, a combination of economic prospects, low unemployment, and affordability is difficult to pass up.
Median Home Value $273,740
Median Rent: $1,415
Daytona Beach
An ideal city for all your outdoor activities like golfing, fishing, performing art centers that will keep you engaged. Sure, the name itself suggests that the city is filled with exotic beaches but do you know that you are allowed to take your car out for a spin on the beach?! Obviously, you need to inquire about which beaches permit driving vehicles on the beach. However, it does make for a lovely evening sitting on the hood of your car on the beach and witnessing the beautiful sunset in its full glory.
Median Home Value $230,121
Median Rent: $1,348
Gainesville
If you are one of those who tend to challenge your glute muscles every now and then, Gainesville offers a multitude of hiking, biking, and kayaking options. This city is also known for its affordability. Your dream of owning a home could turn to reality right here in this city.
Median Home Value $257,700
Median Rent: $1,450
Things To Take Care Of When You're Moving From North Carolina To Florida
Since yours is a long-distance move, ditch the hassle of carrying your belongings all by yourself and let the professional movers do the job for you.
It goes without saying that hiring the very first moving company you come across is a big No-No! You must get moving estimates from at least three different moving companies before you make the decision to hire one.
It is important that you intimate the company about the kind of services you need and ask for ongoing offers, and discounts the company might have during your scheduled moving date.
Ensure that the company trucks are registered and are properly licensed to move across state borders.
To save money on your moving bills, consider scheduling your move during off-peak season to avoid unnecessary surge charges.
North Carolina To Florida Moving Costs
Considering the long-distance between the two states, it is advisable that you hire a good moving company that offers packing, unpacking, loading and unloading services too.
Below is a breakdown of pricing for a 2–3-bedroom apartment with three different types of services to give you an idea of how much your move from NC to FL would cost.
Moving Company- $2,430 – $3,050
Moving Container- $2,264 – $3,072
Freight Company- $1,200 – $1,700
Should you hire a moving container company or a freight service company, all things are taken care of by them except for the packing and unpacking. You will eventually have to get your hands dirty in the packing and unpacking of items. This will also mean added cost of packing supplies like tape measures, moving blankets, etc.
Conclusion
Florida's delectable beach life is ideal for you to live a laid-back and relaxed lifestyle. At the same time, with a complete package of recreational activities at moderate prices for people of all ages, Florida should never be written off as a viable option for relocation. So, get ready for tanning season as you bask in the glorious morning sunlight on the exotic beaches of Florida.
FAQs About Moving From North Carolina To Florida
How Much Does It Cost To Move From North Carolina To Florida?
A long-distance move from North Carolina to Florida could cost you anywhere around $2500-$3100. This amount tends to vary based on the type of services you avail and the time of the move.
Is It Cheaper To Live In North Carolina Or Florida?
Yes, North Carolina is comparatively cheaper to live in than in Florida. However, Florida's no state income-tax policy pretty much covers the gap to some extent.
Is It Better To Retire In North Carolina Or Florida?
Once you retire to settle and enjoy the remainder of your life in peace, you will have to consider the place you choose to do so and the medical facilities it has to offer. Florida has good healthcare facilities, which makes it a viable choice to move to once you retire.
See also: 6 Best Places to Retire in Florida | Moving from Colorado to Florida | Best Moving Companies in North Carolina