When Is the Best Time to Sell a House?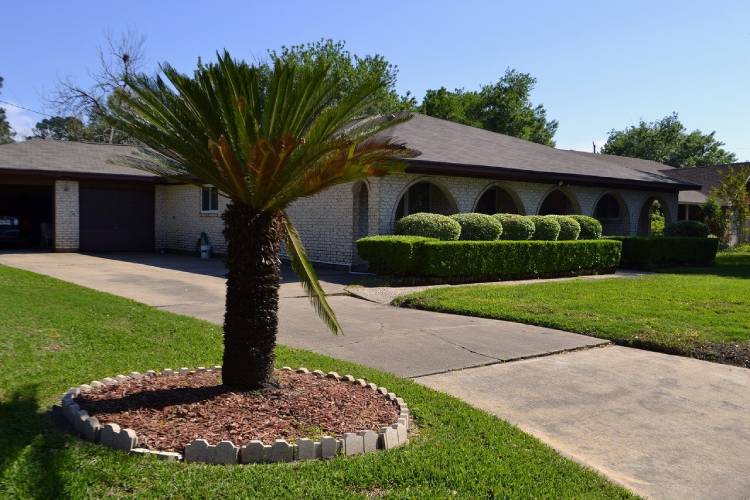 When it comes to selling a house, timing is everything. The best time to sell depends on many factors. These factors can vary depending upon location, but they are most critical for demand.
Demand is the most crucial factor in determining the best time to sell a house. When there is high demand, homes tend to sell faster and for more money than homes with low demand. High demand means a low number of houses for sale, so homeowners will be willing to pay more for yours. On the other hand, low demand means many homes on the market, so your house will be easier and cheaper to buy. The best time to sell depends on where you live and which season you are trying to sell your home.
Let's learn more about it.
Be aware of Market Condition
If you want to sell a house with a good profit, you need to be well aware of the local market condition. If the market conditions are reasonable, you can sell your home fast and with a profit. You need to check out such factors as interest rates, inventory level, unemployment rate, and the number of buyers before selling your house. You should know if the house values are increasing or not. If the house values are increasing, it is an excellent time to sell your property. You can always choose to sell your home when you want, but you should check out the market conditions first.
After checking all these factors, you need to find out the best time for selling a house by analyzing them. This will help you in achieving your goal.
When is the best time to sell a house?
Traditionally the ideal time for home buying begins in late spring and runs through the summer in most parts of the country. According to the National Association of Realtors, buying demand peaks at different times in different parts of the country.
Winter is typically a slow season for real estate activity, but if you're looking to list your home, it's best to avoid winter altogether. The first half of spring can be ideal because there are still listings on the market from prior seasons.
Typically homes sell for the highest prices in June and July. The lowest prices are in January and February. But it depends on the location of your property, local market, and demand among buyers.
According to NerdWallet's analysis, six metro areas bucked the trend of when home values peaked. San Jose, California, saw the most incredible sales in May, followed by Raleigh, North Carolina in November and Las Vegas, Orlando, Phoenix, and Riverside, California in December.
Also See: Why Locality of Property is so Important?
Seasonal facts for selling a property
1. Spring
In the US, Spring is considered the ideal time to sell a home. Houses are traditionally the least expensive during this period (though that can change depending on where you live). Sellers may also be motivated by the end-of-year tax benefits of filing early in December or January before prices go up again after April 1st, while the weather in some areas might put buyers off.
You can read our Article On Benefits of Selling a House in Spring.
2. Summer
As one of the biggest travel seasons, summer is an excellent time to list your property if you are looking for exposure to visitors from out of town or capitalize on college student homecomings. However, this season also coincides with graduation and wedding season. The listing and selling of houses increased tremendously in May. It usually takes 50 to 60 days to sell a house; however, it takes only 30days to sell it in May. Be aware that homes are more expensive during the summer months and that buyers may be scarce.
You can also read our Article on Pros and Cons of Selling House in Summer.
3. Fall
With many people starting new jobs in September, this is one of the best times to sell a house because you'll have a larger pool of potential homebuyers. Prices are also typically lower at this time, so your property's value will be maximized in the fall. You might also want to wait until after the holiday season so you won't have to compete with all of those "homes for the holidays" discount sales.
4. Winter
Because the market is down, now is not the best time to sell. But you can still have a chance to sell because people are already searching for homes in January and February, especially in areas where winter weather tends to keep tourists away or keep them from wanting to go house hunting. It's also an excellent time to list properties in areas where ski resorts can drive up prices.
5. Year-round
This season is the best for an owner who doesn't mind a little snow and wants to avoid competition from others during specific seasons; sellers might also be able to get more attention during less busy times of the year.
What is the best day to list a house for sale?
Putting your home on the market at a specific time — and, in some cases, at a particular moment of the day — may result in faster and higher sales. To enhance the chances of your property selling quicker and for more money, put it on the market on a Thursday. Homes sold on a Sunday stay on the market an additional eight days than those that go up for sale on a Thursday. Saturday and Monday, however, are no better or worse than Sunday.
Is this the ideal time to sell a home?
Aside from the market and season, there are several other variables to consider while determining when to sell a property. You'll also need to consider your finances and living situation, as well as the condition and value of your current home. Start the process by accurately appraising your home's value. If you're satisfied, it can be time to sell.
Demand for the property
There is no time that you can consider the perfect time to sell your house. Always check whether there is a demand to buy a house in the market or not? Low demand means increased competition, which results in lower home prices. It can also mean less time on the market, which could cause you to miss out on potential buyers who may be looking specifically during high seasonal times. This is why you need to consider this factor before listing any home. High-demand zones are where you want to be. It's essential for these areas to come with other factors like low-interest rates, low unemployment, and high growth rates in income, especially if it's a desirable location.
You should always check the market trends and try to time them as per the market trends. If there is a rise in the rate of property and the number of buyers is more, then you can make a good deal on the sale of your property, but if there is less demand for properties and rates are down, it's better to wait.
Also See: Difference between Buyer's Market vs Seller's Market
When is not the perfect time for selling your house?
It is essential to know the perfect time to sell your home; similarly, it is also necessary to know the worst time to sell a house. The worst time to sell is when there are many houses for sale. This will drive down your home price and make it very difficult to find a buyer willing to pay your asking price. In such a situation, you might have to reduce the price of your house and incur losses.
Other Factors
Before listing your house, always check whether your home is in good condition or not. This is because many buyers will require minor repairs to the property they are about to purchase. If your house needs significant repairs, do not expose it to potential buyers as it might harm your reputation, which you have created.
Be aware of the expenses, such as the agent fees to home improvements to unexpected concessions, and so on. If you are ready to bear all those expenses, you are prepared to go.
Read Also: Selling a House that needs Repair | Should Seller's Invest in Pre-Listing Home Inspection
Conclusion
Time matters, especially when it comes to selling a property in the real estate market but so does strategy. Take your time to research the best time for selling a property in your area and consult with a real estate agent. Ensure that you are ready for this crucial step in real estate by making intelligent choices, taking advantage of market trends, knowing when is not the best time to sell your house, and ensuring that you have everything in order before listing.
Frequently Asked Questions
What time of year is worst to sell your home?
The worst time to sell a house is December, January, and February because of the cold weather. If you want to sell your home during this time, it is advisable not to make any renovations or significant changes. It would also help avoid new paint jobs as they tend to peel very quickly when exposed to long cold periods.
What time of year is best to sell a property?
In high-demand areas, it's essential to time your listing with the season of greatest demand. In general, the spring and early summer are considered the best times to sell, with Labor Day being one of the prime selling periods. In specific markets, sellers succeeded during off-peak times, such as in January or February with winter weather issues.
What's the best month to sell a house?
The optimum time to sell a property is in March if you're trying to unload it fast, while the optimal moment to gain the most money is in July. Earlier, May was considered to be the best month to sell a house, but that changed to March and April in recent years.
What day of the week are most houses listed?
Traditionally, Wednesday has been advised as "the best day" to put up a for-sale sign in front of your property. However, today it can be more advantageous to list on Thursday as houses listed on Thursday have higher chances than any other day of the week.
See Also: Factors Affecting Value of a Home | Tips to Sell Home for the First Time