What is a Ranch Style Home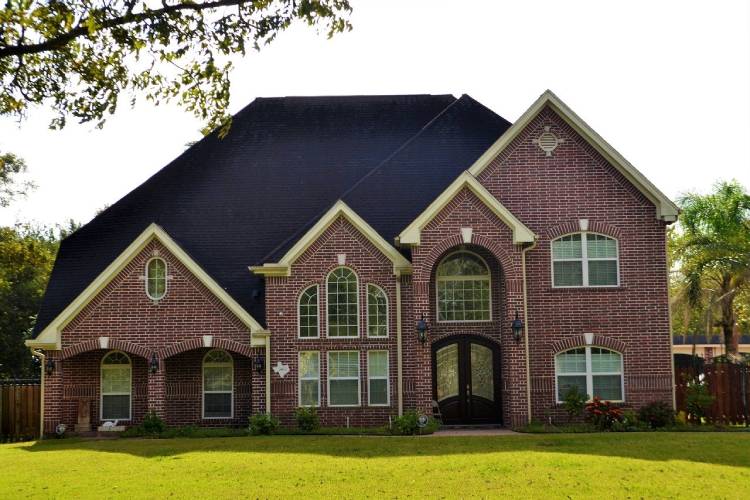 The most popular domestic architectural style of houses, popularly known as American ranch, California ranch, rambler, or the ranch house, is fused modernist ideas and Spanish colonial architecture homes. Ranch-style houses first appeared in the 1920s. Ranch-style houses are the most famous in many countries, especially America. It is not as stylish as a craftsman, not as sleek as a mid-century modern, and not as dramatic as a Victorian house style. But this style has flooded the hearts of a vast demographic of people. Google reported that search results for 'ranch-style homes' increased by more than 5000%. Since 2019, searches for 'split level ranch' have increased 160%, and searches for 'ranch-style home plans' have risen 60%.
These houses stand one story tall, and their footprints stretch long. They include a low pitch roof and hidden front door usually placed in the center on the outside. Additionally, they have a window in the corner for view and ventilation and an attached garage. The inside of a ranch house usually consists of an open floor plan, Asymmetrical rectangular, L-shaped, or U-shaped design with a living room that opens to a patio that is often separated by a sliding glass door. They also have vaulted ceilings with exposed beams often in combination with tongue-and-groove roof decking, mixed material exteriors of stucco and brick, wood or stone, deeply overhanging eaves, and Cross-gabled, side-gabled or hip roof. Ranch houses embrace privacy. Social events usually happen in the backyard, not on the street.
History of ranch houses
Historians have called the ranch house a path towards modernism because of its emphasis on privacy. It was first designed by a rebellious architecture designer named Clifford May in San Diego in 1931. After the success of his first house, it is said he has developed and sold around 20,000 ranch houses since then. It was a show-stopper for quite a lot of time. The residents loved it because of its emphasis on togetherness and clean lines. Builders loved how mass production and prefabrication spat out construction orders to fill demands. The ranch houses have moderated over the years by taking inspiration from other forms.
Types of Ranch House
Since the first ranch house was built, it has undergone many changes inspired by different fusions of architectural homes with a traditional ranch house design. The most popular type of ranch houses are-
California Ranch
The Californian styles of ranch houses are also popularly known as the rambling ranch. They are Ground-Hugging, built with vernacular materials. They contain a lot of glass detailing and provide the frank illusion of cars and other stuff. They are usually made in a secluded spot away from roads and noises.
Suburban Ranch
The suburban ranch house boomed post-World War II as they were the smaller and cheaper version of California ranch houses. What made these houses stand out were their minimalist exterior, concrete slab foundations, and open-concept interior. Additionally, unlike California ranch houses, they do not include red clay tile roofs and stucco siding.
Split-Level Ranch
The difference of split-level ranch from other kinds of ranch houses is its staggered living space. They have space on the upper and lower floors, called underground spaces. This is why it's called split level. They have asymmetrical exteriors and prioritize functionality over beauty.
Raised Ranch
Raised ranches are also popularly known as split-foyer homes or split-entry houses. These houses are popularly built into a hill or surface with a height advantage. Like the split level, it has two levels, the lower levels containing the utilitarian spaces and the upper-level rest of the house.
Storybook Ranch
This house is known by multiple names, including fairytale ranch, over-the-top ranch houses with luxurious details often portrayed in fairytales and movies. They include complete ornamental trim details, with the most peculiar shapes and structures of the other house features that they're said to have a certain level of prestige in them.
Brick Ranch Home
This is the most economical ranch house as it is durable, fireproof, and requires low maintenance. They include a prominent front entrance with double doors and a stone patio. They provide a very modern and textured look to your space.
Craftsman Ranch
The unique thing about these ranch houses is their stone and exposed wood beam exteriors. A combining Spanish colonial architecture inspired them with the arts and crafts movement. The home also includes metal brackets and a lot of handcrafted pieces.
Farmhouse Ranch
These kinds of ranch houses are built in the countryside, near to nature, so that people can go there to relax and take a break from their busy city lives. These houses are amongst the most expensive kind of houses. The vertical wood siding provides a rustic and fresh feel to the house. The points of attraction of these houses are their Cape Cod windows.
Also See: Best Places to Live in California | How to Remodel Cape Cod Style House
Advantages and disadvantages of having a ranch home
Advantages
Evergreen Quality-
The concept of ranch houses has been worldwide since the 1930s. It is an ancient form of architecture. But it has aged gracefully like a fine wine with modifications. It saves a lot of space as it can be split into different floors and is considered the best kind of house to raise a family. The time has only increased the demand for ranch houses worldwide instead of getting dated.
Blend of outdoors and indoors-
The modern houses don't provide much space for children to play outside as they are mostly built between congested cities. These houses offer ample space to enjoy inside as well as out. You and your family get a perfect place for an evening tea or a small social event. Additionally, you don't have to rush your kids to park every day for them to enjoy in open space.
Customization-
The ranch houses can be built by infusing any form of architecture with the Spanish colonial or traditional ranch house designs. This gives you endless options which can be adapted to any budget. It saves a lot of space and is easy to maintain and renovate.
Safety
The ranch houses are easier to evacuate during natural disasters like earthquakes or fires. They can also be made in a single-story which excludes all the tripping and falling from stairs possibilities. Additionally, since they're built in their own spaces away from other establishments, the chances of getting caught in a spreading fire are next to none.
Disadvantages
Smaller outdoor space-
As you know, the house is connected to an outdoor area called a patio. But with the increasing population came the need for more space. So even the ranch houses have to compromise on their outdoor space, and the modern ranch houses usually have a cramped patio.
Cost
The cost of a ranch house is both a pro and a con. Where a simple can be built very economically, there are ranch houses where people spend millions developing and maintaining it.
Conclusion
Ranch-style homes have been there for a long time but have lost popularity. However, they have now recently been getting more attention as people are shifting back to one-storeyed houses in the United States of America. They have both advantages and disadvantages, so in the end, it depends on the homeowner whether they want such homes or not.
FAQs
How many different types of ranch homes are known?
There are five different types of Ranch homes – California ranch, Suburban ranch, Split-level ranch, Raised ranch, Storybook ranch. All these houses have a few characteristics that stand them apart.
These characteristics are considered as per the owner's need of the house.
What is the usual shape of a Ranch home?
Ranch homes are usually one of the three rectangular, 'U' style, or 'L' style. Most ranch homes are rectangular, making it easier to implement the floor plan concept wide open.
What are the characteristics of windows and doors of a ranch-style home?
Ranch homes usually have large windows compared to usual dwellings. The doors are also sliding glass doors that can open to a garden or the backyard.
See Also: DIY Ideas for Backyard
Do ranch homes have an attached garage?
Ranch homes often have a garage attached to them for the owners to park their cars. However, owners can also utilize the garage space to build an extra bedroom or recreational activity.
Does a ranch home have a basement?
Ranch homes are typically one-story buildings, but some owners build a finished basement. This gives them an additional area to set up an extra bedroom or a gym area.
See Also: Apartment Moving Companies in America | Starter Home vs Forever Home