Tips to Buy a House Without a Real Estate Agent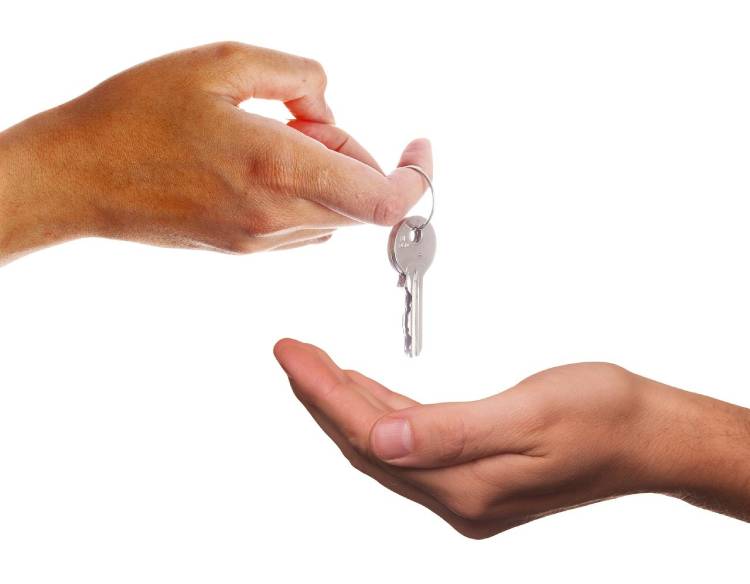 Many people might say that buying a house in the presence of a real estate agent can help you know more about the housing market and pick the right house for you. However, many people want to buy homes without real estate agents. This is because they are skeptical of real estate agent's role in the housing market and their commission fees.
Some people might say that buying a house without an agent can be risky or not beneficial for you. But don't let these difficulties stop you from getting what you want. There are ways to buy a house without a real estate agent.
But before you go ahead, let's first understand who real estate agents are and what they do:
Real estate agents have licensed professionals who help you buy or sell your house. They are called real estate agents because they work in the real estate market. The commission that they get for successfully selling or helping you buy a house is their payment for all the hard work that goes into it.
A real estate agent should be objective with their opinion on the house you want to buy. They are trained professionals with a lot of knowledge about the housing market and housing industry, so it's best if you listen to what they have to say.
Also Read: Top Real Estate Markets
Things To Consider Before Buying A House On Your Own
You need to think about and do a few things before buying a home on your own since you are not hiring a real estate professional.
Market Research
You will have to do a lot of market research before you even think about buying a house on your own. You will want to know the current values of different kinds of homes and how it has changed over time. You can do this by checking out the price history and looking at the average home values in that part of town.
Also, you will need to know what kind of homes are in demand in your area so you can narrow down the list of homes. This is because you will not want to waste time looking at houses with no future or too much competition.
Tricky Negotiations
Negotiations are done better by real estate agents than us. They are experts. But if you are going to be buying a house on your own, you will have to deal with negotiations as there is no one else to negotiate with.
You need to know what the asking price of a home is and how low you can go before it's too low. You also have to be careful about closing costs, interest rates, and various other fees that come with buying property.
Paperwork
Paperwork is another thing you will have to take care of on your own if you buy a house without an agent. This includes the basic paperwork like the offer and acceptance paperwork, inspection reports, and various other contracts that come with buying property. Unfortunately, this also includes things like meeting legal requirements and all the other documentation you will need to do before the sale of a house can go through.
To do all this on your own, you will have to spend a lot of time researching and organizing the documents required for buying property.
Connections That Agents Have And You Don't
Agents would have connections to get you the house that you want, whereas if you are trying to buy a house on your own, you will have to be in touch with three-party experts, or unless you have a close family member or friend who is in the real estate business to help you out.
The agents would also have connections with inspectors on their side, which will help you get the paperwork done faster. These are just some of the advantages of buying a house through an agent.
Tips to Buy a House Without a Real Estate Agent
Educate Yourself About The Home Buying Process
If you aren't going to hire a professional with your house hunt, then you need to know all that there is about the processes of buying houses, including how much you should pay, what kind of home you should buy, and all the pitfalls to avoid. The more educated you are about the process, the better it is for you.
If you have good background knowledge of how houses work and what homes in your neighborhood sell for, then negotiations will be a lot easier for you because you won't overpay or underpay for a house.
Find A Suitable Mortgage Lender And Get Pre-Approved For A Loan
Before buying a house, get pre-approved for a loan to have the necessary funds to purchase the home. A mortgage pre-approval helps you understand whether you can afford the house or not because you don't want to go through the whole buying process and then realize you can't afford it. Also, if your lender approves you for a loan early on in the process, you can follow up on available homes before other buyers do. This will almost guarantee that you get the house of your choice.
You can get pre-approved via email or phone, saving time during the negotiations. This way, when you find a home, you need to ask how much it is and then tell them how much money you have for the down payment.
Get A Real Estate Lawyer
Although you can do your paperwork, it is still better to get a professional if you want the process to go smoothly and quickly without any hassles. Also, if you don't know the legal requirements of buying a house and various other loopholes to avoid, it's better to get a lawyer on your side.
This will help save time and money because they know what documents are required to buy property in your area, and these lawyers know what they are doing.
Research Neighborhoods That Fit Your Budget And Lifestyle
Look out for neighborhoods that fit right into your lifestyle and budget. This should also fulfill your other needs like access to transportation, schools, supermarkets, etc. You don't want to get into a house that is out of your budget, and on top of that, such homes aren't usually in the best areas. Also, getting a house in an area which suits you will give you peace of mind while living there, even if it's for a long time.
Finding houses that fit your budget is manageable once you have a pre-approved loan amount. All you have to do is find good neighborhoods that are priced in the range of the amount you've been approved for and start looking out for houses there. This way, not only will negotiations be easier, but all other paperwork like home inspections and other legal requirements will also be less complicated.
Scout Out Potential Homes Online And In-Person
You can't just rely on the internet and advertisements to get you a house. If you want to find a good house and negotiate well, then see it for yourself.
This way, you will be able to take measurements of your furniture in each potential home so that when you buy one, all you have to do is call the movers in, and all your furniture will fit perfectly in the new house. You can also check things like the age of the kitchen appliances to see if they are still in good condition.
When you go through online listings, you will only be able to get details about the exteriors, so it won't help much with negotiations because there will be no way to know what's inside each home. But when you visit it in person, you can check out the interiors, measure your furniture and even see if the neighbors are friendly. Find Apartment Online using these Apartment Finder Websites and Apps.
Use Online Negotiation Tools
The internet is an incredible tool that can help you find houses, get pre-approved for home loans, contact real estate lawyers on your side, etc. It would help if you used these tools to get the best deals when buying a house.
Many websites offer online negotiation tools to help you before you meet the seller for face-to-face negotiations. These tools will help you know what to look out for in a house, how much money to offer, and if it's a good deal or not according to current market prices. Also, using these tools will make the negotiations way less complicated for you.
Don't Forget To Get A Property Inspection Done
If the seller is willing, you should get a home inspection done before signing the final paperwork. This will help you save money if problems with the house couldn't be foreseen otherwise.
Another benefit of getting a home inspection done is that the seller will be more willing to negotiate with you. Even if the seller isn't ready to do a home inspection, you should still try and do it yourself to know what repairs or renovations need to be done. You can then discuss these problems with the seller and come up with a solution that benefits both of you.
Also See: Who pays for Repair after Home Inspection – Seller or Buyer
Make An Offer On A House That Meets Your Needs
This may sound a bit counter-intuitive, but the truth is that if you find a house that fits your needs perfectly, then you aren't just getting a house but also helping out another person who needs to sell their home quickly. This is the best time to make an offer because you know that the person needs to sell as soon as possible. There will be less pressure from their end and more room for negotiation on yours.
You can also use this opportunity to determine how much they paid for the house by asking them directly or looking up property records online. So, if you come across such a listing, make an offer right away because it will help both parties.
Things that you should include in your offer are:
Your name and full address
The amount you are offering for your house and contingencies requests ( like any conditions you want to do before the sale).
Seller concessions if you are asking for any discounts.
Copy of mortgage pre-approval letter.
Any items that you want to be included in the sale
The date you want to move in, the date to respond to your offer, and the date you want to close the offer.
Work With The Seller's Agent To Finalize The Sale
Real estate agents will work with you, either willingly or unwillingly. If the agent is unwilling to cooperate with you, just look for another house because it doesn't matter who sells a home as long as it gets sold.
If the listing does have an agent involved, and they do show interest in selling the house to you, even if it's not as quickly as you want them to, then you should take up the offer. They will be much more willing to negotiate with you. Even if it means you have to wait a little longer than anticipated, this will help in negotiations because now there is another person involved who also needs to earn money from selling the house.
Get Insurance For Your Title
Make sure you get title insurance for yourself or have the seller pay for the title insurance policy for you. You deserve a clean title and clear ownership of the house.
Title insurance will protect you from claims made by third parties against your house owner and can also help you get a low rate for insuring your home.
Conclusion
Buying a house without the help of a real estate agent can be daunting, but it's not impossible. It takes some time, effort, and patience, but the result is worth it. If you know the market well and where to look for houses, then, by all means, go ahead and buy a home without an agent. Remember to stay patient, do your research, and not be afraid to negotiate! With these tips, you'll be able to navigate through the process with ease and get that home you've always wanted.
Also See: Can I Switch Real Estate Agents After I Make an Offer on a Home? | What you need to do Before Listing your House for Sale
FAQ's
Does it make more sense to buy a house without an agent?
No, it is always better to find someone who can help you through the process of buying a house. Agents are specially trained professionals and know all the ins and outs of real estate sales. This will be beneficial for you because they will help you go through the process of buying a house and give you helpful advice that will make your home more valuable.
How can I find out if the seller has an agent?
There are several ways to find out whether the listing does have an agent involved or not:
Looking at online listings- Many websites, like Craigslist and MLS, will have the listing listed with the agency's name. Asking the seller directly- You can call them up or visit their house and ask whether they have an agent involved with the sale.
Can you buy a house without earnest money?
The majority of the sellers do not accept offers without an earnest money deposit from the buyer. This is because it shows your commitment to buying their home and thus will be more likely to sell their house to you. However, if a seller does accept an offer without a down payment, then there might be something fishy going on with that property. Either way, always have a written contract when making an offer for a house, whether you have a down payment or not.
Does the seller have to give me a discount?
This depends on your negotiation skills and how badly they need to sell their house. However, a general rule of thumb says that it's best to never ask for a discount because asking means you want something for free, which will make the seller not want to give you a discount. Instead, ask them about the price breakdown and negotiate from there using other selling strategies.
What is an earnest money deposit?
Earnest money is the price that the buyer pays to the seller as a down payment for their house. This ensures that both parties are committed to completing the transaction of buying or selling a house.
Who typically pays for the title insurance?
The buyer of the house generally pays for the title insurance because they are the ones who will be living in that house and need assurance that their ownership is untarnished. Many sellers also pay for this, but some might not, which is why it's best to ask them about it before making an offer.
Real estate agents are there to help you through the process of buying a house, and they will be able to give you advice on how best to approach the whole process. It would be easier to find someone who knows the market well because this will benefit both parties.
See also: How Long Does it Take to Buy a House