Questions Every First Time Home Buyer Should Ask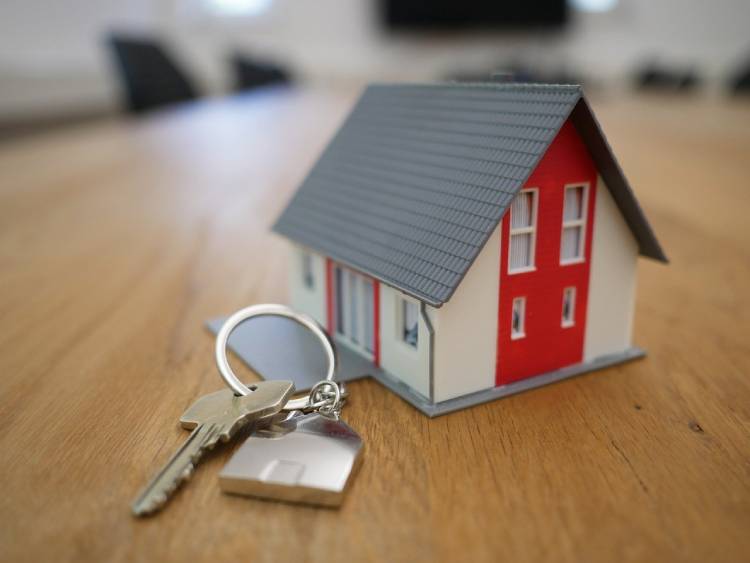 Buying a house is probably the most significant investment that you will make in your life and the most important one because it will be a shelter for you and your family. Naturally, you would feel overwhelmed about where to begin. You would have genuine doubts like whether you will be able to buy the right house or whether the owner is charging you more than the home's market price.
These things are inevitable, but there is always a solution, which is information.
You need to ask certain questions and look up the answers for them. Here are some questions and the answers to some of the important ones.
List of questions every first-time home buyer should ask.
1. Why do I need to buy the house?
This is probably one of the most important questions, besides the cost or your budget for buying the house. Questions like,
You are a bachelor with no immediate plans to marry and go family way but want to own a house, or you are a bachelor who plans to marry and have children in the future, then you need to start looking for a house with extra bedrooms and space.
Or do you want to move into a suburban area from the town because you no longer like the crowd and the noise? Or the house you are currently residing in belongs to your parents, and there is not enough space for your wife, children, and pets.
Or do you want to buy a house because you want to increase your wealth by investing in real estate?
There could be so many reasons why a person might want to buy a house, and this sets a ground for the kind of house you should be looking for and in which area, helping you narrow down the search and not be overwhelmed by too many options.
2. What is my budget and requirements?
It would be very unwise to start looking for a house before deciding your budget first. For that, you need to know the market price of the home because, in addition to the upfront cost of the house, there are other things to consider as well, like the homeowners' insurance, property taxes, appraisal fees, etc.
The first thing to consider is the home's price, and the median cost of a house in the U.S. is $306,000 as of January 2020; however, the price may vary widely depending on the area.
Then comes the down payment, which is a part of the property's cost that needs to be paid to close the deal, and then the closing cost accounts for 2 to 5 % of the home's purchase.
In addition to this, if you are thinking of buying a house on a mortgage, you need to have some reserves so that you can pay the mortgage in case there is some financial crisis.
Even after buying the house, you will have to make mortgage payments faster , the median mortgage payment across the nation is $1100 per month.
You would also have to pay property taxes, ranging from 0.5 to 2%, depending on the state or county you live in. You need to have the money saved for all of this before thinking of buying a house.
You can read our Article on How to Start Saving for your First Home and Ways to Save Money for Home to read more about this.
3. What is the condition of the interior of the house?
Not paying attention to the condition of the interior of the house can cost you a lot of money after inspection and for renovation.
The first thing is looking out for the doors and the windows because replacing them costs a huge amount of money.
Check whether your house receives ample sunlight and check for pests such as cockroaches, ants, centipedes, etc., in every corner, behind every cupboard, and in moist places. 
Also, look for how outdated the house is, estimate how much it would cost to renovate the home, and ultimately make your budget.
Often, we add the cost of the raw materials but forget to add the labor cost, which is usually three times the cost of the raw materials.
Check for the electricity line and the water lines, and whether they are functioning properly or not.
Look at the paint and the plaster and make a list of all the things that need to be done before moving in after having a thorough inspection done by professionals.
Also See: Things to Look in before Buying an old House
4. Information about the owners and the housing locality
The other thing that needs to be looked into is the location of the house and the area around it. The house will not receive proper sunlight if trees from all sides cover it.
If you like to garden or play golf, having some area around the house which you could use for your purpose is important.
Check whether the house has a sidewalk for children or pets to play. Check in on the neighbors whether they are polite or not because imagine moving into a new house and not liking your neighbors at all.
Going and talking to them can help you find out more about the house and neighborhood and whether they are polite.
It is also very important to find out if the area is safe and this is probably the first thing to enquire about when you are thinking of buying a house.
The next thing would be how good the schools, swimming places, or playgrounds in the area are or how far is the nearby convenience store or market. You also might need to check on whether the area is clean and the gutters are in good condition or not.
Finding out the way to commute or the nearby transportation services is also very important.
Finding out more about the house owners and when the house was last renovated is also very important.
Keeping all these things in mind is very important because overlooking them could cause you a lot of inconvenience in the future.
5. Whether to hire an agent or not?
There are many things to consider when considering whether you should hire a real estate agent or go house-hunting on your own.
If you already have a house that you want to buy, you might not need an agent to go looking for a house, but the paperwork and other information that an agent will provide you with can help you a lot.
And if you are confident that you can handle everything on your own, even the legalities and negotiation, you definitely do not need one.
But if you are a beginner and know very little about the process of buying a house, then it would be best if you hire one.
The first thing that you need to know when hiring an agent is their commission rate, which in the U.S. is typically around 6% of the property.
Then there are things like the buyer's and seller's agent, and if you are thinking of buying a house, it will be better to get your agent because the seller's agent will always prefer the seller's interests.
If you are a first-time home buyer, an agent can give you the best advice and save you time by gathering marketing materials, holding open houses, and searching for homes that fit your criteria.
Buying a home without any help is a huge task, especially if you are inexperienced, and if you want to get the best deals, it would be best to hire a real estate agent.
Also See: Do's and Dont's of working with a Realtor
Conclusion
Buying a house is a really long-term investment, and there are no refunds available for this one. Once you buy a house, there will be no undoing that action for a long time, so consider your long-term goals.
Whether it is a transferable job, your personal preference to move around because of your career, or other things, look for rentals and realtors that can help you with that too.
Last year, the homeownership rate was 64.9%, and young professionals prefer rentals because it helps them remain mobile.
So, please think carefully before buying a house and ask all the stupid questions that come to your mind because no question is ridiculous when making such a big decision.
You may also read our blog on How to Shortlist Home buyers | Home Associations : Things to know about HOA | What are the Credits for First Time Home Buyers
FAQs
How can you maintain a strong negotiating position while buying a house?
Whenever you buy a house, make sure that you maintain a strong negotiating position. Please do not lose it by using inappropriate words or making statements that you should not. For instance: "This is my dream house, or I always wanted to have a house like this."
When any buyer uses such sentences, they make the sellers believe that they can crack the deal easily at their desired price. You can even read our Article on Tips to Buy Home from Seller's Market.
Is it possible for real estate agents to lie about property offers?
And the answer is yes. Real estate agents can lie about the property offers, and they often do it. The real estate agents do this to get their hands on the commission amount as soon as possible.
When should you reject a property without thinking twice?
There may be times when you have liked a particular house in the very first view. But during the home inspection, you may come across many visible issues. Sometimes they can be invisible too. But if you come across problems like molds, plumbing issues, roofing issues, electricity, or water damage, then make sure to reject the property without thinking twice.
Also See: How to get Rid of Molds in Bathroom
What are the features that one should check while buying a house?
Those who are buying a house for the first time make sure to focus on the location and the condition of the house.
Besides that, other considerations include the size of the plot, number of bedrooms, bathroom, age of the house, condition of the kitchen, flooring, roofing, facilities, amenities, and the price itself.
Read Also: Reasons Why Buying a Bigger Home isn't a Good deal
What are the things that you should immediately do after buying a house?
Once you have bought a house, there are certain things that you must practice as a new homeowner. This starts from securing your home, reviewing the home warranty, checking the utilities' connection, and refreshing the paint.
Also, it is recommended to think of scheduling maintenance, including cleaning the gutters, carpet cleaning, washing the exterior, and so on.
Also Read: List of Apartment Movers in the America | Top Cities in US for first Time Home Buyers | Difference between Seller's Market and Buyer's Market