Top 10 Pros and Cons of Selling Home During Summer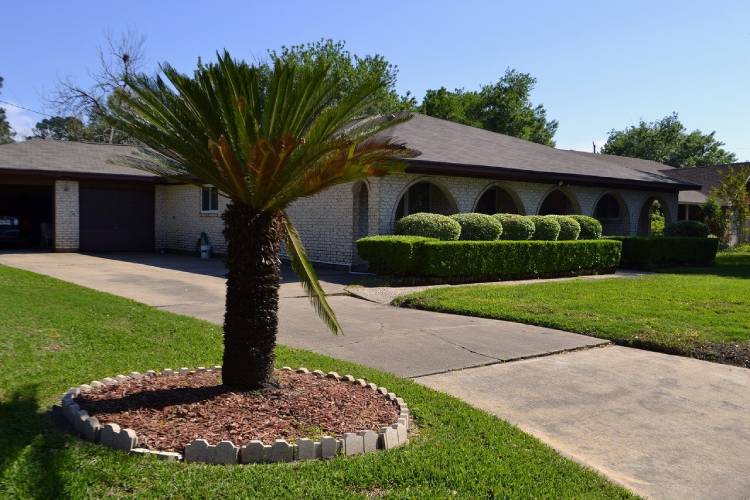 We live in a competitive market, and with the summer season here, homeowners are looking at their homes and thinking whether it is better to sell now or later.
Many people believe that summer isn't the best time of year to put your home on the market because most buyers aren't looking to purchase a new house, and families are moving during this time. However, there are many advantages for selling your home in the summer:
Ten Pros of Selling a Home During Summer:
1. Clear Out Before School Starts
Many kids across America will be going back to school soon, which means many families will be searching for a new house and good schools. More competition can be beneficial as more demand may drive prices up. If you sell before the new school year, you should get a better price for your home.
2. Less Competition
That is great if you want to sell your house during the summer because of the first con listed below. Not only are there not as many buyers looking at homes, but there are also fewer properties for sale on the market. This means more bargaining power and potential room for negotiation when it comes to making an offer.
3. Sell Faster
The slower months are definitely January through March, where winter weather hampers activity in most markets. Even though July and August aren't technically "slow months," they typically have less activity than other seasons due to everyone being busy with vacations and activities.
4. Buyers are More Likely to Finance
Financial institutions tend to lend more money during the latter part of the year, which means it's easier to finance a property. If you are buying, this is definitely an advantage because there will be less competition and better financing opportunities.
5. Less Competition For New Listings
Since fewer homes are being put on the market during the summer months, you are not competing with as many other houses for sale, which increases demand and typically gets you a better price for your home.
6. More Time To Prepare
Summer is the best time to get your home in tip-top shape to list it on the market. You can have any repairs done, fix up landscaping, and even paint if you are unhappy with the colors or want a new look.
7. Fewer Distractions
With fewer distractions, you will have more time to find potential buyers interested in your house rather than keep putting away dishes or picking up toys. The kids are out of school for summer break, so there are plenty of activities lined up every weekend, which means less family time at home. This also means fewer friends coming over since they're all busy as well.
8. Better Weather
Unless you live somewhere where it's unbearably hot during the summer, you will probably get better weather than if you were to put your house on the market in winter. This means that buyers take more pride and joy in looking at your home, and it will attract buyers that are more interested in buying a property due to its curb appeal.
Also See: Importance of Curb Appeal in Selling a House
9. Sell When People Are Spending Money
Typically, many homes sell during summertime since people are on vacation and have more money to spend. This means that you will have a better chance of finding a buyer with the cash to purchase your home, making the process go by much smoother.
10. Less Competition For Buyers
If you sell your home during the summer months, there will not be as much competition from other homes on the market, which means more potential buyers for you to get a better price. Plus, you will probably find more of a variety of buyers since fewer properties and people are looking, which is always good!
Also See: Listing Agent vs Selling Agent
Ten Cons Of Selling Your Home During Summer
1. Loss in Property Value
Many sellers think that homes sell faster if they put them on the market during the winter months, while others wait until spring or summer hit. This could work against you as your home may not be considered desirable due to its location or lack of curb appeal once other listings come out with nice warm weather colors. In addition, you will have homes competing against yours that are larger, nicer, and in better condition when it comes down to making an offer.
Also See: What Decides Value of Your Home
2. Weather Is Still Unpredictable
Although you may experience better weather than the winter months, there are always surprises that come up with the unpredictability of mother nature. There may be a hurricane or tropical storm heading your way, which could lead to potential problems for buyers due to safety reasons like electrical work, roofs, etc. If you live somewhere where the weather gets scorching in the summer months (over 100 degrees), this can also drive away buyers who do not want to deal with scorching heat while house hunting.
See Also: Tips to make Home Hurricane Proof
3. Busy Schedules
Life is busier during the summer months due to vacations, weddings, graduations, etc. Many people do not want to go through the hassle of buying or selling a home since they could be busy with other things like work or traveling. You may find that there will be more showings than actual offers, which means you will have plenty of time sitting by the phone waiting for it to ring all day long.
4. Potential Buyers Not Serious About Buying
During the busy seasons such as winter or summer, you will find that many people that attend showings are just looking at properties even though their intentions are not actually to buy something. These are not considered serious buyers, which means you will have plenty of people that attend your open houses just for fun!
5. Fewer People Are Buying
The "busy" months for buying real estate are typically winter months, where most consumers will make a deal by the end of the year to get a tax deduction at the top of their income bracket. If you wait until most students are back in school after Labor Day, it will be much easier to find potential buyers who already have money saved up for purchasing your home.
Also See: Moving during Winters
6. Lots Of Competition From Other Sellers
Competition is good in terms of getting top dollar, but if too many people try to sell at once, it can drive prices down. That is what you run into with the busy spring and summer months when everyone is trying to unload their homes before going on vacation or before school starts back up.
7. Buyers Are Likely To Try To Renegotiate
Since buyers usually have more leverage during the summer months, they may be able to ask for a lower price if they want a faster closing date or a home that needs less work since there aren't as many options available.
8. Less Advertising From Realtors
Realtors typically make more money from commission off of the sale of a home, so they will typically spend less time advertising your house during the summer because there aren't as many buyers looking. This means you will have to do more legwork yourself, but the trade-off is that you could end up with a better price.
9. Less Time On Market
Realtors typically have less time to spend advertising your home because they are too busy finding buyers for other properties. If this happens, your house may be on the market for weeks or months without any bites, which can be frustrating.
10. Less Time To Spend On Essential Home Repairs
Anytime that you sell your house, there is always the possibility that buyers will want certain repairs done before they move in. Even if it might be cheaper to do the repairs yourself, you may not have enough time to complete them before showings start and could lose out on potential buyers.
See Also: Different Ways to Prepare Your Home for Summer
Tips to Sell Home During Summer
1. Attend Open Houses
People who are house-hunting during the summer months typically attend a lot of open houses to find the perfect property to buy. They may not call about every home they see, but it is worth your time to meet them anyway since you never know when they'll be back or if they are serious buyers.
See Also: Moving during Summer
2. Be Flexible With Your Timeline
You can allow buyers to make offers on your home without any pressure, such as wanting everything done immediately (closing date, repairs, etc.). Give yourself some leeway and make sure you aren't doing all of the work yourself without help from a realtor or buyer's agent who can handle tasks like negotiating price and showings for you! You could also try advertising your house during the summer but instead of using a realtor, list it yourself on sites like Craigslist or Zillow, which don't charge a commission to the seller.
3. Advertise In Unusual Ways
The "busy" months for selling homes are typically when school is back in session, and people are looking to purchase over the holidays. Try coming up with creative ways to advertise that aren't traditionally done to attract buyers who are just starting their search for a property! You could hang balloons outside of your home, or you could even hire someone to dress up like an inflatable figure. Be sure to post these advertisements online (social media flyers, etc.) so that they can be found!
4. Do Your Research And Use It To Your Advantage
A good realtor will use online resources like Zillow and Trulia to determine a fair asking price for the area you are selling in. Try doing this on your own so you have an idea of what kind of profit you could potentially make off the sale of your home. This will also help you if you are planning to purchase another house before selling yours since that way, you know how much money is left over after buying a new property which will help with closing costs, etc.
5. Take Great Photos
Ensuring that you present your property in its best light is essential when attracting buyers during these "slow" summer months since not as many people are looking. Great quality photographs can help buyers imagine themselves living in your home and prompt them to schedule a viewing.
6. Be Proactive
If you wait for people to come to your home, they may not get around to it, or they could simply pass right by and not even notice that there is a house for sale. Make sure you are doing everything in your power to market yourself and get buyers interested!
7. Keep Up With Repairs
Most buyers will want certain things done before moving into a new home, such as painting/carpet cleaning/etc. Try and do these tasks quickly so you can keep up with the pace of buyers who are inspecting your property when trying to sell during the summer months!
8. Use Social Media
When creating posts online about your property, use hashtags like #summerhome, which will make it more likely for buyers to find you. You can even post on the Facebook pages of other realtors in your area who are selling homes during summer since they may share your posts with their audience (they might also pay for Facebook ads which you could give them credit for if you use them)!
9. Don't Be Afraid To Drop Your Price
During times like summer, you must show buyers that there is serious competition when looking at houses, so they know where they stand with making an offer! If your home has been sitting on the market for a long time and hasn't had any offers, consider lowering the price to attract more interest in it. This can get multiple bids to negotiate with buyers or get them to increase their offers.
10. Update Your Home
If you are interested in selling during the summer, now is an excellent time to give your home a face-lift! Updating features like flooring/appliances/lighting can bring more value into your property, attracting buyers looking for homes with that certain "wow factor."
Also Read: Tips for Home Staging | Avoid These Mistakes While Selling your Home
Conclusion
There are several benefits of selling your home during summer. By advertising in creative ways, doing research about the market, and keeping up with repairs, you can potentially get ahead of other listings, so you seem like an appealing choice to buyers looking for a house right now! The biggest downside is that summer is typically the "slow" season for people looking to buy houses. If you don't sell your home immediately, mid-season deals may be few and far between, which could potentially leave you in a tough spot if you are also looking to purchase another property at the same time!
As with any market condition with pros and cons, it can make sense to either sell or wait, depending on your circumstances. If you find yourself in a situation where timing is of the essence, the summer months could be an excellent time to sell. Take great photos of your home, mark them down on Facebook pages for realtors, and get creative so you can stand out! If having more time is essential or if you are looking to purchase another house at the same time, you may want to wait until fall/winter when there is a typically higher demand for homes.
See Also: Top Local Moving Companies in the US | Pros and Cons of Selling House in Spring | Pros and Cons of Selling in Falls | Tips to Stay Cool During a Summer Move