Pros and Cons of Selling Home During Spring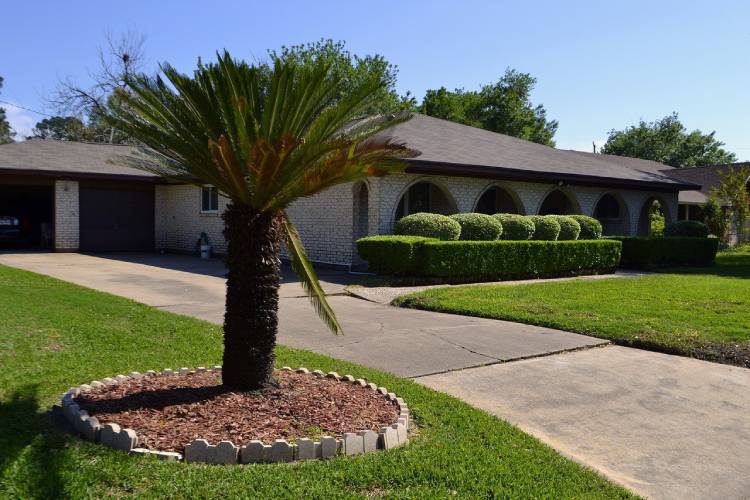 The spring season is finally here, and it's time to think about selling your home.
With the Spring comes new hope, fresh flowers, and other things that make people buy a house.
So naturally, if you're interested in selling your home this year around the springtime, you need to take advantage of this opportunity.
More people are looking for homes as the weather gets warmer and more pleasant to walk around and look around.
This article will explore all of these factors and share tips on what homeowners should consider when determining the optimal time to put their homes on the market.
Let's look at some of the most prominent pros and cons of selling a home during Spring:
Pros:
1. Sell your house quickly at a higher price
People are more likely to sell their homes during the spring season because of the nice weather. The sun is out, it's a good time for outdoor activities, and there is a higher demand for housing among clients. In general, Spring is the most incredible time to sell your property for various reasons, the most important of which is that you're more likely to maximize your selling price and make the most money during the spring months. Also, if you sell in Spring, you stand to sell the house 18.5 days faster for a 5.9% increased cost. Doesn't that sound amazing?
2. Curb Appeal
Selling your property in the Spring is one of the finest strategies to attract buyers and optimize your selling price because the home will be in its best condition. Your home's curb appeal improves in the Spring, thanks to the warm sunshine, blossoming flowers, green grass, and leafy trees. So, if you want to offer your property when it's in its most excellent condition, Spring is the time to do it.
Also See: Why my Grass is turning Brown and Dying
3. Nicer weather for relocating
Moving during the summer is brutal on your body and your happiness. The heat can make you sluggish, tired, and even sick. You will be more likely to feel the need for fresh air and a break from the sun. The winter is cold, but at least it is dry.
Springtime for moving is excellent because it means that you can do things like plant flowers, clean out your garage and enjoy the fresh air without feeling too hot or cold.
Moving to a new home during the Spring is so enjoyable because temperatures are just right.!
4. Potential hike in the number of buyers
The number of home buyers and sellers increases in the Spring – Why not take advantage of the peak season to find your dream home? Families, in particular, usually start their home shopping during the sunny seasons. This is because of a few reasons:
More homes are on the market
The end of Spring and beginning of summer months is a favorable time to move with school-age children and
The weather is more excellent and more favorable to relocating.
5. You can afford to be selective if you have more customers
You have more leeway to be picky when selling your home in the Spring. This provides you greater say over who buys your house—a place where you've invested time, passion, and effort.
You can select a potential buyer with confidence that they will take good care of your home.
Also See: Buying a Waterfront Home
6. Better Valuation
Appraisers spend a lot of time and effort analyzing your house and providing you with up-to-date data that can help determine how much your home is worth.
Appraisers get better data like home sale prices in your neighborhood. With springtime approaching, the appraiser valuing your home will have additional data to work off of to give you a more accurate estimate.
Cons:
1. Real estate agents are extremely busy
You're indeed more likely to have a lot of competition when it gets closer to spring. That being said, your agent will likely be busy going through listings and showing them, while yours might get neglected (if you know what I mean). There are many cases where your home may not be available for showing due to time constraints. A Realtor may have three or more open houses on the same day or other listings they need to offer customers, so it would be difficult for them to find enough time for you.
2.Hike in the prices of Moving Companies
We're not sure what you're trying to say, but if it has to do with the moving industry – watch out for higher rates this Spring. Typical seasons with a high volume of moves are usually spring/summer – so you can expect that it will be It may also be harder to pin down a moving date during these months, as their calendars get booked quickly. Most people make their moves during these months, and as a result, prices for movers will be going up.
See Also: List of National Movers in the US
3. Hike in the competition
It is no surprise that we see an abundance of "For Sale" signs popping up as it's now the most popular time to list homes. You may not be aware that this also makes for a competitive market where you will potentially have more competition from other sellers. There are many things you can do to improve the appearance of your house before putting it up for sale. Adding a beautifully landscaped yard or updating your kitchen will help make your home stand out from the rest.
4. The school schedule is disturbed
Getting back into a regular school schedule can be a daunting task. You have to organize your wardrobe, decorate your new room, and get back into the swing of things with homework. Also, if you do decide to sell your home and relocate in the Spring, you'll need to coordinate all logistics around their school and after-school activity schedules. This can not only disrupt your child's schooling, but it may also necessitate a change of schools throughout the school year. This is why so many buyers get overwhelmed while relocating the house during Spring.
5. Buyers are choosy as well
Unfortunately, having more houses on the market allows purchasers to be selective. When selling your property in the Spring, keep in mind that yours isn't going to be the only one on the market.
6. Intensive Planning is required
We have to accept that the market will change. This means that we have to do many things differently to get the best possible price for our home.
Firstly, research all of the homes in our region and compare their prices and characteristics.
It doesn't matter when you decide to sell your home; there will always be a time when it can be more complex than others. If you're looking to sell during Spring, you must know what may occur and plan accordingly. Without Planning, you may lose the chance to sell your house or rather lose from the competition.
Conclusion
Homeowners ideally have many questions about the best time to sell their homes. Also, many factors decide when is the best time to sell their home, from the type of property to the desired location.
Spring is often seen as the time for new beginnings, and this likely contributes to how happy people are when they get their first glimpse of sunshine & warmer days. This leads to more leisurely days, which significantly affects those looking for a new home.
And so, the spring season might be the best time to sell your home.
FAQs:
Is it better to sell my house now or later in the Spring?
In general, it's best to list your home when inventory is low and demand is high. Indeed, stock and demand will continue both surges in the spring market, but because there will be more sellers on the market, you'll have to work much harder to attract buyers to your specific home.
Is it appropriate to inform your neighbors that you are selling your home?
While you should never be present when a realtor shows your home, your neighbors are welcome. The free food will be greatly appreciated! Just make sure the neighbors you invite are friendly and trustworthy; otherwise, they could sabotage your selling.
Also Read: Pros and Cons of Selling Home in Summer | Mistakes to Avoid while Selling a Home | Selling a house during Fall