Potential Reasons Why Your House isn't Selling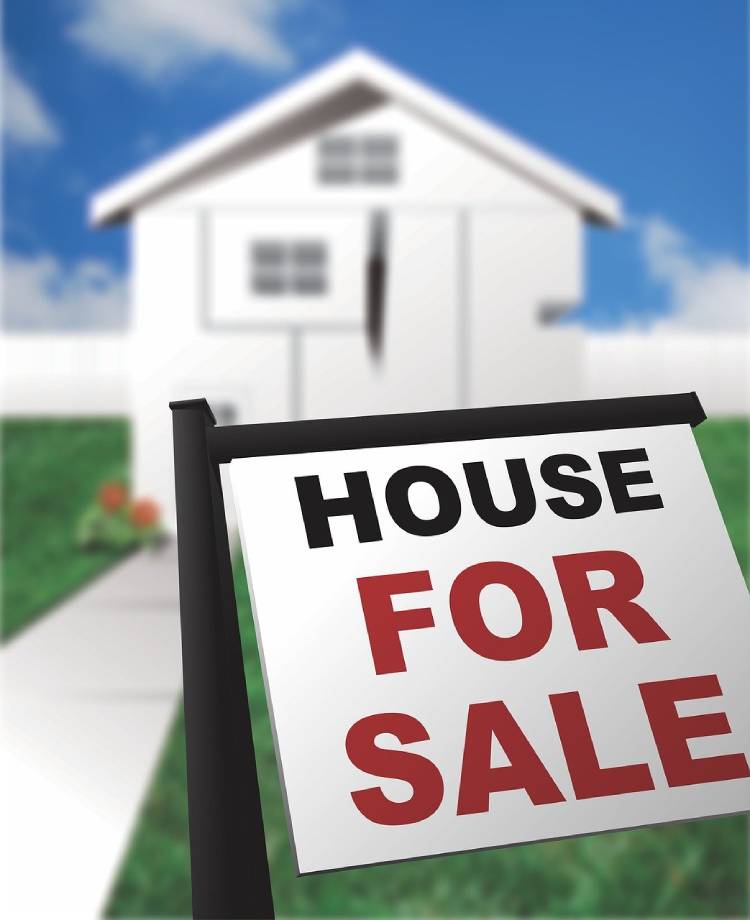 Your house is a great place to live. You have grown a family here, which demands a bigger space to live in. You may have also outgrown your neighborhood, or the schools in the area are no longer meeting your needs. You have weighed all of your options and decided that it is time to sell your house.
You decide to sell your house and put it on the market. You are excited to start this new chapter in your life. However, after a few months of trying to sell your house, you realize that it isn't selling. You may be wondering why your home isn't selling. There could be several reasons why your house isn't selling. This article will explore some of the potential reasons your house isn't selling.
The Price is Too High
While deciding the price of your house, you may become emotional and raise your price. This could be because you don't want to leave your home or hope someone will come along and pay your asking price. However, this could also be a reason why your house isn't selling. When you set the price of your house too high, it becomes unappealing to buyers. They will begin to think that there is something wrong with the house or that you are trying to take advantage of them. The best way to sell your house is to set a reasonable and fair price. This will make buyers more interested in your house, and they will be more likely to make an offer.
If you are having difficulty pricing your house, it is best to seek the help of a real estate professional. They will be able to do a Competitive Market Analysis for your house and give you an idea of the current market value. This will help you to price your house in a way that is competitive and more likely to sell.
Location Isn't Ideal
The location of the house is extremely important to the majority of buyers. They want to live in a safe neighborhood and has good schools. They also want to be close to conveniences, such as grocery stores, restaurants, and shopping centers. If your house is located in a neighborhood that isn't desirable, it will be more challenging to sell. You may need to consider relocating your home to a more desirable area. This will require you to renovate your house and update the landscaping. You may also need to update the interior of your house to make it more appealing to buyers.
Also See: Renovations that increases the Value of a Home | Why Location is so Important in Real Estate
Inexperienced Real Estate Agent
Hiring a good real estate agent is essential when selling your house. They will help you with the process and ensure that everything goes smoothly. You want an agent who has the experience and has sold more than 35 homes per year in an average market. This will ensure that they know what they are doing and have a successful track record.
Dishonest Selling Points
To sell your home faster, you should avoid giving false descriptions of your home. When you are honest about your home, potential buyers will be more interested in it. They will know that there are no surprises and that they can trust what you are saying. It would be best if you were upfront about any repairs or changes that need to be made. This will save both you and the buyer time and money.
You can read our Article on Tips to Sell a House that need Repair.
Distracted Home Showings
A home showing is meant to allow potential buyers to envision themselves living in your home. However, if buyers are constantly being disturbed by the sellers, it will be challenging. This is why it is essential to keep your home showings as distraction-free as possible. When you are getting ready for a home showing, make sure that all rooms are clean and organized. It would help if you also decluttered your home to look more spacious. You should also make sure that your personal belongings are put away. This will make the potential buyers feel more comfortable and focus on the house itself.
Pet Chasing Away Buyers
When your home is for sale, do your best to keep your pets out of the picture. This includes keeping them out of sight and keeping all pet toys, food, and waste hidden. You should also keep your house clean and free of any pet hair. If a buyer sees any evidence of pets in the home, they will be less likely to offer.
Make sure you spray an air freshener to eradicate the smell of your pet. This will help to make your home more appealing to potential buyers.
Lack of Marketing Exposure
The amount of marketing you can do when it's for sale can significantly impact whether or not a home will sell. This is why it is crucial to list your house with a real estate agent who will market it to as many people as possible. They should have an extensive network of buyers and get your house in front of the right people. You should also make sure that your home is listed on the MLS (Multiple Listing Service) and other popular real estate websites.
The amount of marketing exposure a home receives for sale is significant. This is because potential buyers need to see it to make an offer. If your house isn't being marketed well, it will be more challenging to sell. You should make sure that your real estate agent uses all of the necessary marketing tools to get your house in front of as many people as possible. This may include using online marketing platforms, such as listing your house on the MLS, advertising your house on various websites, and using social media to get the word out. You should also ensure that your agent is doing open houses and broker tours to get potential buyers in the door. Ensure that the real estate agent is seeking a professional real estate photographer for better photos of your house.
Local Market Conditions Aren't Ideal
Before selling your house, it is essential to analyze the current state of the real estate market. If it is a seller's market, you will likely have difficulty selling your house. This is because there are more houses available than buyers. This can be the reason why your home isn't selling or taking time to sell.
When you are trying to sell your house, it is important to consider the local market's performance. This is because the current state of the market can have a major impact on whether or not your house sells. If the market is flooded with houses, it will be more difficult for your home to stand out. You may need to consider lowering your asking price in order to generate more interest from buyers. Ask your local real estate agent about the market absorption rate.
The market absorption rate is a number that reflects how long it would take to sell all of the houses currently on the market. This number is calculated by taking the total number of houses on the market and dividing it by the number of houses sold in a month. This will give you an idea of how long it will take for your house to sell.
If the local market conditions aren't ideal to be selling a home, it could be the reason why your home isn't selling.
See Also: Difference between Selling Agent and Listing Agent
Not Good Curb Appeal
When you're getting your house ready to sell, it's important to ensure that the outside looks just as good as the inside. This means that you should focus on your curb appeal. You should make sure that the lawn is mowed and trimmed, the flowers bloom, and the porch is clean. If your house doesn't have an excellent first impression, buyers will be less likely to want to see the inside.
You can see our articles on Importance of Curb Appeal in Selling a House and Front yard Landscaping Ideas to sell your home in a better way.
Start Fresh Latter
If you haven't had any momentum and can afford to wait to sell it later, then it's ideal to do so. The longer a property sits on the market, the less appealing it becomes to the buyers.
If you're not able to sell your property, you may want to consider renting it out. This can be a great way to generate income while waiting for the market to improve. It would be best to work with a real estate agent who can help you find tenants and manage the property for you.
Conclusion
The most frustrating thing about selling your house is when it doesn't seem to be generating any interest from buyers. This can be very discouraging and make the process feel like a never-ending nightmare. You may start to wonder if you made a mistake in choosing to sell your house. It's important to remember that the real estate market is cyclical and that the current market conditions won't last forever. Stay positive and be patient because your house will eventually sell.
Read Also: Selling a home and buying the new one Simultaneously | Best Time to Sell a House | How to prepare house for Listing
Frequently Asked Questions
How do I know my house is going well?
There are a few signs from which we can figure out that our house is going well. These signs can include having regular showings, getting offers, and having your home in escrow. Some other signs that your house is going well can include buyers staying in the house for a longer time than usual or requesting a second house showing. The buyer feels comfortable in the area where the home is located.
Also See: What is Real Estate Escrow
How Long do most Houses take to sell?
After an offer is accepted, homes sales typically take about 30 to 45 days. The buyer will have their home inspection during this time, and the seller will have their final walk-through. The buyer will also need to approve their mortgage and finalize the sale. Therefore the average time to sell a house is 55- 70 days.
How many viewings should you have in the first week?
You should expect to get two viewings in a hot market in your first week. It can be more in a hot market as there are many buyers and, therefore, more potential interest.