Importance of Curb Appeal to Selling a House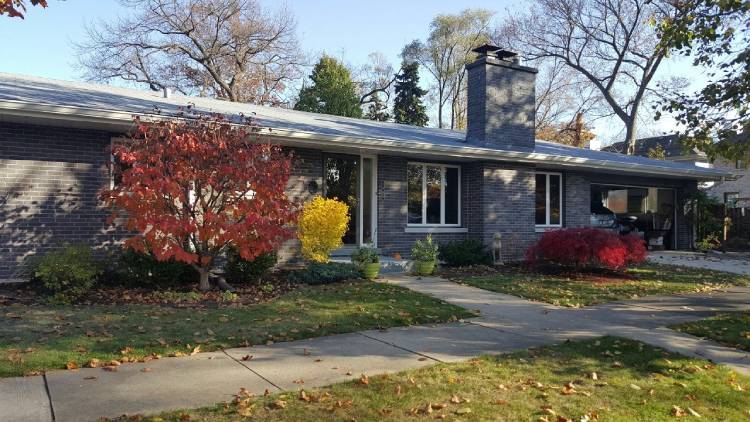 The exterior attractiveness of a residential or commercial property that you see while driving or walking by a property is known as curb appeal. The concept of curb appeal was coined in the United States, which added another layer of competitive edge in the real estate market to attract buyers towards them. Curb appeal can be accomplished by the smallest of things and the biggest of gestures; it is up to you and your budget to achieve it. Several television programs have been created to explore ways for homemakers and building contractors to guide them about curb appeal. Some most successful shows include Design Star: NextGen, Home Town, No Demo Reno, Property Brothers: Forever Home, Selling the Big Easy, Two Steps Home, Unsellable Houses, and Watch Live.
The all-important first impression sets the pace for your property valuation. While selling a house, there is a distance between liking a property and falling in love with it instantly. This distance is often the reason for a sale not going through. Curb appeal helps lessen this by allowing the seller to put the best foot forward in the house.
Why is curb appeal important?
First impression
As it is said, first impressions are the last impressions. The same is the scenario with a property. We need to provide a mind-boggling first impression of the house. This is because we never know how many houses the buyer has explored or his state of mind, whether he is excited or frustrated. If your property is the first property he visits, you need to ensure it leaves an impression that lasts the entire house hunting process. If it's the last property, you need to ensure you beat all other properties. Curb appeal helps by adding an extra oomph to your property.
Also See: Top House Hunting Mistakes to Avoid
Stand Out from Competitor
The majority of home buyers will narrow down their property search to a property that they find attractive.
With more and more houses for sale on the market, a house needs a compelling curb appeal to help it stand out from the competition. House with beautiful curb appeal surely attracts more buyers and gets the upper hand in decision-making for a potential buyer.
Property Valuation
The fancier your place is with real estate, the higher the price is. Two 3BHk houses in the exact location can have different selling points due to a lack of curb appeal. Adding a well-kept lawn or a clean mini-mountain, painted fences ride up your property value to a significant amount. And while negotiating the price, every minus adds up and reflects in the property valuation.
Also See: Factors Influencing Value of your Home
Things to do to Increase Curb Appeal
Cleanliness
Cleanliness is an essential factor in real estate. It gives a negative impression that your property is messed up with dirt and dust. It automatically creates an unlikely impression in the heads of a buyer. So you must devote at least one day every month to cleaning your property, scrubbing the floor to maintain the shine, cleaning all the vents, etc.; even though the house isn't in use, the constant visit of potential buyers brings in dirt and germs in the house. So keeping it clean and sanitary helps with the next potential buyer who comes in for a view. You never know who will buy the property, so you must ensure you are always ready. You can read our Article on mistakes to avoid while selling your home.
Lawn
Lawns usually add a wow and luxurious factor to a property. Not everybody can afford a house with a lawn, but nobody likes a bushy stretch with weeds covering the entire area. Instead of adding to the valuation, it reduces it. So you need to ensure you do at least the best things like regular landscaping, re-seeding the lawn, raking, mow and pruning it regularly or whenever necessary. If you want more effort, you can add flowers or climbers, which add a beautiful factor to your property and give it a homely vibe.
Also See: Front Yard Landscaping Ideas | Natural Weed Killers
Front door
While entering the main property, the front door is the first thing people go through. If a buyer dislikes the door, he would automatically assume that he wouldn't like the place. So your entry must always be adequately painted, has an adequate amount of security features, house numbers, lights around it, and a doormat. Also, the doorbell shouldn't be very high so that everybody can reach it.
Decorations
Adding a small amount of furniture would be great, and a fully furnished place is lovely. Although your property isn't in use, you can add a few articles like vases, curtains, etc., so that the place doesn't look bare. It helps the buyer by giving them a picture of their future place.
Windows and Floorings
Nobody likes a cracked floor or a broken window. These are things that can be very quickly and cheaply fixed. But in your laziness or pettiness, you can lose a sale due to these minor mistakes. Ensure that your window panes are clean. Also, windows should be equipped with adequate safety, including locks and builds, to prevent thieves and maintain privacy inside your property.
Lights
Lightings are a significant low point for showings during the evening or after dark or winters. You might have lights all around; they might not be bright enough to illuminate your entire space and give it a lively feeling. So you must include bright lights in large quantities throughout your property. This is because you can switch off the light if it gets too bright, but you cannot instantly add light and make a gloomy property lively. Adding more lights means more responsibility. You need to ensure everything works and check them before every listing and make necessary changes so that you don't end up with a fused bulb in between a listing.
Also Read: Prepare your house for Sale
DIY Ideas for Low Budget Curb Appeal
Panels
If you don't have the budget to spruce up the panels outside your house, you can use faux rock, stone, brick, and wood. These items can be found anywhere, sometimes even for free, and stick that nicely in your panels to give them a textured look.
Tree bench
If you cannot invest in a proper lawn or have a massive tree in between it that you don't want to cut down, use some carpenter skills and build a tree bench circling it instead of looking odd; it gives a shady panicky look.
Plants-Adding plants are the best way to liven up your place. It adds freshness, color, and life all at once.
Seasonal decor
Adding seasonal decoration is very cheap and proves an edge to your property. It can be as simple as adding a tree during Christmas and some scary decoration for Halloween.
Checklist of things not to do for curbs appeal
Big one-time investments which are hard to maintain and repair.
Wrong paint colors
Personal landscaping
Forgetting about roof and gutters
Forgetting about the mailbox
Overdoing things by adding everything
Adding religious items
Adding items that might not be appropriate for everybody, like a nude statue.
Outdated fixtures
See Also: Mistakes to Avoid while Selling a House | How to Stage an Unfurnished Home
Conclusion
People always dream about having a home that stands out from the interiors and the exteriors. No one thing makes the best first impression of your home, and we believe that you now have a fair share of knowledge of what curb appealing is and what importance it holds while dealing in real estate. It has been proven that curb appeal adds or subtracts home value by 5 to 11% for every property. Developing the housing projects might burn holes in your pocket, but it would be worth it while you put the property on sale. Another thing to keep in mind is to look at the property from a buyer's perspective before you get down in the market and fulfill all the missing gaps. You will be astonished to see the results of your time and energy put into curb appealing, attracting some hefty potential buyers.
FAQs
How important is curb appeal when buying a house?
Curb appeal is significant as it is the first impression people get when they pass by your house.
Why should you maintain your curb appeal?
Curb appeal should be maintained as even the smallest of things such as an unmowed lawn or a broken fence can reduce the appeal.
What can be done to improve your curb appeal?
Curb appeal can be improved in many ways like cleanliness, decorations, proper lighting, flooring, etc.
What are some inexpensive ways to improve your curb appeal?
It can m be improved by low-budget ideas such as panels, tree benches, etc.
Also See: How to Sell a Home that needs Repair? | Reasons why your House is not Selling | Selling a House for the First Time