How To Get Rental Assistance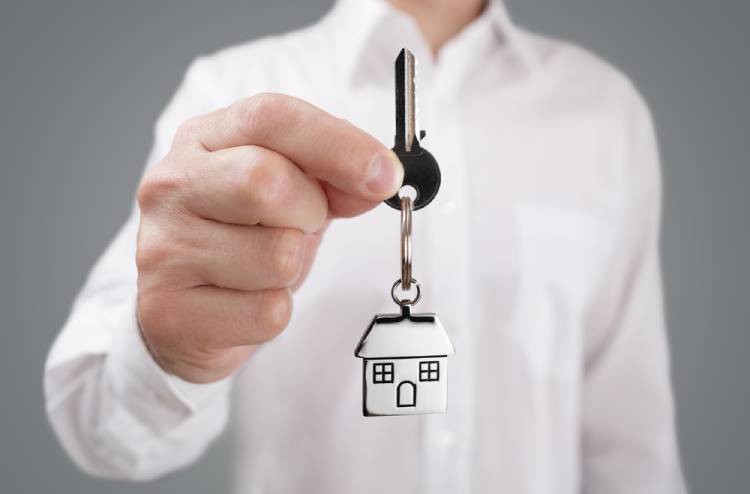 Whether you live in a rental house or not, rough economic times, high utility bills, and financial issues come in the way of managing housing costs. Especially with the pandemic, many people have fallen short of paying off their mortgage, rent, and many other bills as well. The US Government has taken measures to provide its citizens with assistance to pay off their rent or mortgage. There was also a ban on eviction during the pandemic period to help financially struggling families keep their homes running.
Now there are certain nonprofits and government agencies that are providing rental assistance programs for more citizens. Whether you're a tenant or a landlord, you may be eligible for rental assistance. If you want to know more about how to get rental assistance, keep reading the article for more details.
What Is Rental Assistance?
Rental assistance is monetary help that is provided by a government agency or a non-profit organization to help you with your rent, irrespective of whether you're a landlord or a renter. This assistance is provided to help homeless families, landlords, and financially disabled families with children to pay the cost of their rent and utilities for a given period of time. This is a subsidiary that is solely authorized for the payment of rent and household utilities for those provided.
A huge section of the US population comprises renters, making up to a total of 36%. Many of them are unable to manage their finances and pay off their rent. Similarly, landlords have been facing some financial issues as well. Since the government has banned evictions, landlords have been unable to maintain a steady income. For such a population, the government has several rental assistance programs at the federal level. They are given below:
Rental Assistance From The US Department Of Housing And Urban Development
Under the rental assistance program of the US Department Of Housing And Urban Development (HUD), the government provides subsidies for privately-owned housing renters some amount of money as assistance for rent.
The Housing Choice Voucher Program is another rental assistance program that provides renters with a voucher. This voucher enables you to cover some or parts of your rent. Previously known as Section 8, it can be utilized by low-income families so that they get a house with a part of the whole rent covered by the local housing authority.
Just like the above-mentioned programs, there are over 500 programs listed by the National Low Income Housing Coalition. These programs are divided under each state and further into counties within the states. These programs provide you with federal money for rental assistance.
Also See: Major Rental Laws
Treasury Emergency Rental Assistance (ERA)
This rental assistance program was set up to keep aside funds for emergencies and primarily serves the renters who are marginalized and have low incomes. In light of the pandemic where many renters needed support, as of 2021, the ERA has had over $46.55 billion in aid to provide to those in need and protect renters from eviction.
In case you do not need the rent assistance programs to help with your past present or future rent, you can also avail of this program to pay off your past utility bills. The only catch here is that only the pending bills after March 2020 will be covered.
If you qualify for this, the local rental assistance program will take care of your utility bills. In case your landlord pays for utilities, these will be included in your rent. You may also read our guide on Utility Bills 101.
Eligibility For Rental Assistance
To be eligible for federal rental assistance, the government has set an eligibility criteria. As a renter, you need to qualify these standard levels of eligibility criteria to be allowed to send in an application in the first place.
Citizenship
The first primary rule set for the application is that you must be a citizen of the United States.
Unemployment And Financial Hardships
A minimum of one member of your family needs to qualify for unemployment. There can be more than just one member to qualify for the application.
This person should be suffering from loss of income due to the pandemic.
They need to have pending expenses or need to be dealing with some serious financial hardships.
Average Household Income
Your household income needs to be lower than the Average Median Income (AMI) of your area.
On an average, your household needs to be making not more than 80% of the average median income.
In some cases, priority is given to families and people who have an average median income of lower than 50%.
Housing Instability
At least one member of your family is at risk of being homeless.
This is also applicable if the member is unable to find a place to live or is unable to keep up with their current place of residence.
Documents You Need To Fill The Rental Assistance Application Form
You'll be required to submit photos, letters from your employers, caseworkers, landlords, or any other people aware of your conditions. Written statements from them or emails stating the same is necessary. Additionally, you'll need income proof and proof of unemployment as well.
Some states have some additional priorities that you may want to look at, like prioritizing sending funds to the elderly or to families with lower income. You may have to look into that details for your respective county and state.
Where To Apply For Rental Assistance?
To apply for the rental assistance program, you're required to fill out an online form. The form will ask you a few questions that need to be answered and proof for the same needs to be attached. For ERAs, there are local Emergency Rental Funds that you can find online at the US Department of Treasury's official ERA program finder. They have listed down state-to-state categories that will help you locate all the programs that operate close to you.
You can also look up the National Low Income Housing Coalition rent relief database to find these programs. You'll find several programs that are located near your area. You can then filter out which of these programs you would want to get your application sent to.
If you have any further difficulties locating an ERA near you, you can give a call to your local housing authority or the HUD-approved housing counseling agency, or 2-1-1 for any further assistance. They will give you all the information you need regarding these programs.
Rent Assistance Application Process
The process of application for the rental assistance programs is fairly simple. Once you have found the ERA program near you, you need to go to their website and find the application form. Most of these websites are fairly easy to navigate and you won't have any issues in that regard.
The application form will have listed down the eligibility for the application before you start filling out any details. There are some counties that have some additional clauses that you may want to look at before you fill out the application. So make sure you go through the list before you fill out any information. Once you have read these clauses, you'll be asked to click on the "I Agree" button to move further in the application process.
You also need to inform your landlord about the application as you need to fill out their information in the application. As mentioned earlier, for most of the details that you fill out regarding the finances and employment, proofs are to be attached as well. Keep all of the necessary documents that you need to fill out this application next to you.
Take care to be precise when filling out the financial and money-related details. The application takes about 10-15 minutes and all of your information is collected by the respective PHA (Public Housing Agency) for verification. Once they verify and crosscheck all the details, they determine if you're eligible for the aid and also let you know the amount you'll be provided.
If your family is eligible, you'll be provided with the aid. If the funds are running low, your family will be kept on a waiting list.
See Also: How to Write Rental Application
Expected Rent Assistance
If you're eligible for rent assistance, you could get up to 18 months of financial assistance with rent. That's the maximum amount of assistance that can be provided to you in one time. The amount and the kind of assistance you get will fluctuate depending on the program you have applied to and the area.
The assistance you receive will first pay off any pending bills and rent that you may have missed in the past. Once all your past dues have been paid the remainder of assistance will go into helping you with your current and future payments. You cannot get financial assistance from the rent assistance program for the same amount of time period. So, if you need further assistance, you'll have to reapply with a request for a different duration of time.
Once you're approved to get assistance for a second time, you won't get it all at once; most programs offer you assistance every three months while some offer monthly installments.
How To Access The Rent Assistance Provided
You may not be able to access your rental assistance in your personal account. When you fill out the application, you'll be filling out the bank details of your landlord and utility services. The program will directly send the payments into the accounts that you have filled out in your application.
One thing you need to remember is that different programs have different methods of providing rental assistance. In case your landlord does not accept any of the payments provided by the rental assistance, you can request the rental assistance program to send in the installments directly to your accounts. You can then pay your landlord the rent aid you receive.
Summing Up
Here, we have covered what the federal rental assistance program is and everything related to it. We hope this helps you get a better picture of what you'll be needing to complete your application process and receive the rent assistance.
You may also read our article on Guide to get financial assistance for your Move.
FAQs On How To Get Rental Assistance
What Does Rent Assistance Cover?
Rent assistance programs usually cover your pending and current rent bills. But in some cases you also get some assistance to pay off some of the utility bills that may be pending or the ones that you need help with currently.
Do I Need To Work With My Landlord To Apply?
Yes, you have to work with your landlord when applying for rent assistance. In some cases, the landlords send in an application for rent assistance on behalf of the tenants. Even so, you have to work with them because you need their details when filling out the application. Also, the payments will be directly transferred to your landlord's account so you'll have to keep them in the loop.
How Much Aid Can I Get?
The amount of aid you get depends on your application and the program you have applied to. Most programs provide 12 months of rent assistance. Some even offer you 18 months worth of rent while some offer you quarterly rent assistance. You can reapply and avail of more assistance once you've covered your past bills and need help with current ones.
How To Apply For Rent Assistance?
Ther's an online application that you must fill out to apply for rent assistance. Different programs have different kinds of application processes but majorly all of them are to be completed online. You can find these applications on the program's website and are easy to fill out.