How to Find Real Estate Comps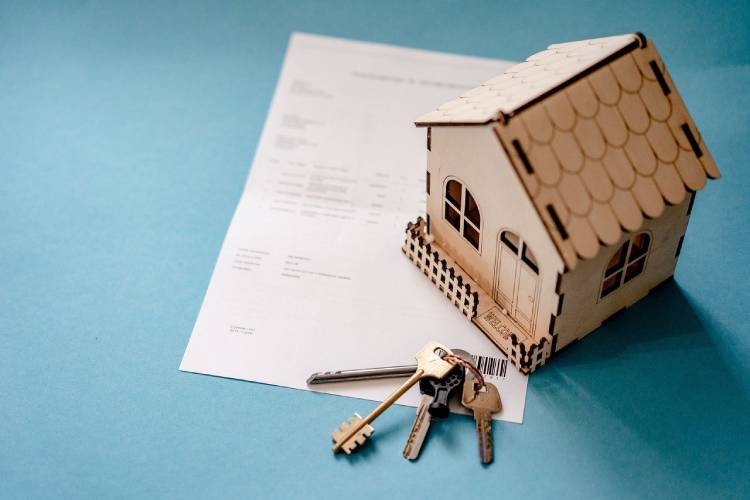 Real estate comps are a necessary part of the process for buying and selling homes. You can find them with an online search, but you need to know what to look for in order to get accurate results. This article will teach you how to do just that. First, we'll discuss what real estate comps are and why they are essential, then we'll go over some tips on finding them.
What are real estate comps?
Real estate comps—also known as real estate comparable listings—represent the sales records of recently sold houses that are similar to the ones you're looking at both in terms of amenities and location. Real estate professionals and home appraisers utilize comp sales to establish a home's correct value. The aim is to collect data on houses that are as comparable as possible to the one being examined, to establish a range for what any given property is worth (at least in terms of what buyers will pay for it, which is, more or less, what the market will bear).
Why are Real Estate Comps Important?
As now you know what real estate comps are? Let's talk about why real estate comps are so important in this day and age: they give buyers a good idea of what kind of money they should be spending on their new home; they allow sellers a way to set appropriate prices for their homes, and they help agents to compare apples-to-apples when pricing a property.
When it comes to finding real estate comps, there are a few things you need to keep in mind. Accuracy is key, so make sure to use the most recent data available. You should also focus on comparable properties as similar as possible to the one you're interested in. This means taking into account things like location, size, and amenities.
How do sellers use real estate Comps?
Comps are a way for sellers, particularly those selling FSBO properties, to determine the correct asking price for their property. Even if you're selling your house through a real estate agent, knowing about comps will help you ensure that you're comfortable with the listing price your agent suggests. It's also a way to make sure you're asking more or less than what other sellers are asking for similar properties.
How Buyers Use Real Estate Comps?
Buyers use comparable sales to determine how much to offer for a home. They want to make sure they don't pay too much for the property they're acquiring, nor do they want to lowball and miss out on a great home. Comparing the asking prices of recently sold homes in the area will help buyers get an idea of a fair price to pay for the house they're interested in.
How Appraisers Use Real Estate Comp?
When appraisers visit your property, they will use their comps to assist them in accurately assessing its value. An appraisal may be requested for a variety of reasons. Typically, a buyer's lender will demand an appraisal before closing, but sellers may request one to help them price their property correctly.
Also See: Listing Agent vs. Selling Agent: What is the Difference?
How Real Estate Agents & MLS Comps
Real estate agents use MLS comps to generate a comparative market analysis (CMA). It's a collection of nearby comps that an agent and seller may use in determining a suitable listing price. Real estate professionals frequently run comps (even when not connected to one particular transaction) to monitor their local real estate market and overall trends.
How to Find Comps?
There are a few different ways to go about finding real estate comps. The most common way is to do an online search. The best way to do this is usually through a real estate portal or a search engine. You can also use a site like Zillow or Trulia, which has both comps and market data available.
Another way to find comps is through an agent. Your agent should be able to provide you with a list of recent sales in the area as well as active listings. This is a good option if you're looking for more detailed information about each of the comps, like square footage and the number of bedrooms and bathrooms.
The final way to find real estate comps is by visiting your local municipality's website. This will give you access to assessor data, including recent sales, property tax assessments, and other pertinent information. Keep in mind that this data may be a little outdated, as it can take some time for the municipality to update its records.
How to look for real estate comps on your own?
You don't need to wait for your real estate agent to dive into the data; you can find the real estate comps on your own. Here's are a few tips for finding real estate comps on your own.
Search Recently Sold Listing
You can find information about recently sold homes on Realtor.com. To do this, go to the "Just Sold" tab and enter your town. Then use the map view to search listings within a more specific area. This is important because different parts of a neighborhood usually have different prices. Remember that not all houses serve as comps because they are in the same square mile or so of the subject property. You'll need to compare home characteristics, including square footage, number of bedrooms and bathrooms, and the home's overall condition.
Search General Home Value Data
Realtor.com has another tool for locating comp data is the "Home Value" tab. Here, you can see what the media listing and sold prices are for your area, as well as the average price per square foot. Because you're not comparing individual properties, it isn't as telling as searching recently sold listings, but it will provide you with a ballpark figure to start from.
Request Public Records from your Country Comp Consideration
Counties keep reasonably good records on the sale prices of houses, which may help you research real estate comps. Many counties make this data available online, while others require you to visit the office in person. The benefit here is that you can get information on a wider range of properties in your area, as well as neighborhoods that online listings may not cover.
If you're looking for comps on a specific property, remember to consider all possible resources. Your best bet is to combine online listings with a visit to your local municipality's website. This will give you the most comprehensive data set to generate a comparative market analysis.
What to consider when finding real estate comps?
Aim to locate at least three comparable properties that fulfill the following requirements:
Location: The closer to your primary home, the better. Look at houses on the same street or within a few blocks. It may also be beneficial to compare houses in the same subdivision and school district.
Time frame: Exclude homes that have sold within the previous three to six months or less if your market is changing quickly.
Size: Look for homes that are close in size to the home you are trying to sell. This will help you find similar properties to compare your home to when setting the price. Square footage is a major factor in how much a home costs, so it is important to be accurate when comparing.
Bedrooms/bathrooms: Include residences with the same number of bedrooms and baths as yours.
Condition of the home: Consider any recent renovations, fresh interior designs, or outdated details.
Age of home: The most accurate comps will be homes constructed at the same time as yours. Because major systems like roofs, HVAC, and plumbing should all be in good working order, comps built around the same time as yours will be the most reliable.
Nearby features: Find walkable properties that have similar features and are near to places you enjoy visiting.
Price per square foot: Price per square foot is one of the most common ways real estate agents find comparable properties. Divide the sale price by its square footage and compare it to your desired price per square foot.
Also See: The Pros and Cons of Hiring an Interior Designer | What's More Important: The Size Of The House Or Location
Tips when looking for the best real estate comps
There are no two homes in your area the same. Even if the residences are quite similar, they will not be flawless. So how can you choose the greatest comps? Stay as objective as possible. Set aside your emotional attachment to your home and focus on the facts. Here are the tips:
When using online resources, always search for recently sold properties to get the most accurate and up-to-date information.
To find comps similar in size, condition, and age to your home, try using a mix of online listings and public records.
Look through all of the pictures carefully. Is the property finished in a way that is similar to yours? Examine appliances, fixtures, and flooring closely. Even apparent variances (such as stainless steel versus older white appliances) might increase over time.
It would be best if you always read the item description and look at the pictures. Not every improvement or upgrade may be seen in photographs. For example, a recently sold home may have a newer roof that would improve its value above yours, and you wouldn't realize it just by looking at the listing photos.
If you're unsure about what to include in your comparative market analysis, ask your real estate agent for help. They will provide you with a list of properties that fit the bill.
Remember to adjust for any major differences between your house and the comparables. This could include square footage, the number of bathrooms and bedrooms, or recent renovations.
When viewing houses in person as potential comparables, make sure to consider all nearby features that could influence the sale price.
Make sure you have a firm grasp of a property's location specifics. Is it located on a cul-de-sac rather than a heavily traveled road? Is it near to public transportation, such as buses or trains?
Lastly, use a price per square foot calculation to compare the average prices of similar houses in your area.
Conclusion
Finding real estate comps can be overwhelming, but it is essential to price your home correctly. By using online resources and taking into account all pertinent details of a property, you can create a comparative market analysis that accurately reflects the worth of your home. If you are unsure about any part of this process, don't hesitate to ask for help from a qualified real estate agent.
Frequently Asked Questions
How do you get comps on a property?
In a nutshell, comp hunting entails seeking comparable sales of houses as close to your property as possible, then comparing your home to them and adjusting your price accordingly to account for the variations.
What are some things to look for when seeking out comps?
A few things to look for when seeking out comps are Square footage, the number of bedrooms and bathrooms, age, finishes, location, and recent comparable sales in the area.
Should I include my house's features that other houses don't have in my comparative market analysis?
No, you should only adjust for features that all of the houses in your analysis have in common. If you have, for example, an extra bedroom or bathroom that none of the other houses have, then it would be unfair to adjust the prices of those properties up or down to reflect that.
How do I account for recent renovations when seeking comparable?
If you have recently renovated your home, you should adjust the prices of your comps accordingly. This can be done by finding comparables that have recently been sold and undergone a renovation. If there are no such properties, you can estimate what the renovation would cost and use that as your price adjustment.
Also See: Can I Switch Real Estate Agents After I Make an Offer on a Home? | How to Find the Best Real Estate Agent Near You