How to Find Good Tenants for Your Rental House?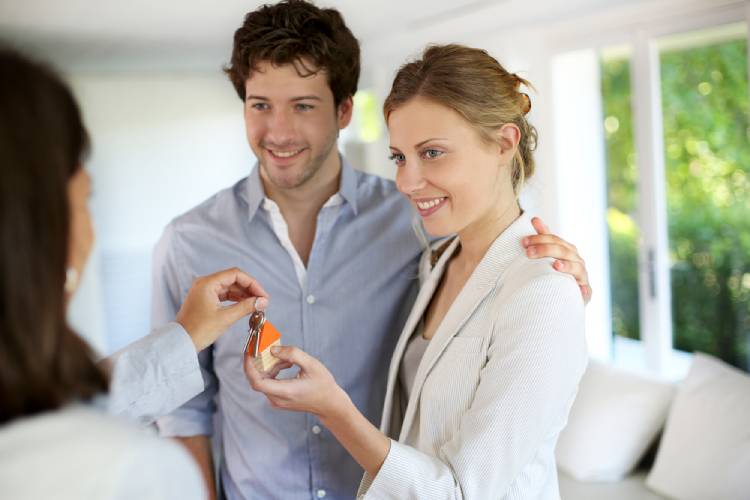 Landlords looking for good tenants to rent their house need to be very careful. There are many steps that landlords must take before they have a tenant, but the most important thing is screening your potential tenant. The following article will cover some of the things you can do to filter your potential tenants and find a great landlord.
Who is an Ideal Tenant?
The best potential tenants are those that pay the rent on time every month, take care of their property and respect you and your neighbors. A tenant is responsible when they:
Pay their rent on time every time
Take care of the rental property
Do not damage the property in any way
Do not disturb the neighbors
Do not cause problems with other tenants on the property.
How to Screen Your Potential Tenants?
You will want to set up an appointment with your potential tenant, so you can see if he is a good fit for your rental house. You can do this by having him fill out a rental application or simply calling him. The steps below will help you screen your potential tenants to find the best tenant for your rental house.
Ask to see their drivers license or another form of identification
Verify that all information they put on the application is correct
Call their former landlords for references
Call prior employers to verify employment
Get a credit report and look for any history of bankruptcy
Call their references and ask them about the tenant. Ask if they paid rent on time every month, took care of their property, and did not cause problems with other tenants or neighbors.
These are the most important things that landlords need to do when screening potential tenants:
Interviewing
You want to make sure that you interview all of your prospective tenants thoroughly before even considering renting out property to them. These interviews should include questions about their credit history, rental history, employment status, income level, and anything else that might be relevant when it comes time to decide whether or not someone will be an appropriate fit for one of your properties.
Checking Their Background
It is also very important that you do a background check on everyone who applies to rent your home. This way, you will know what kind of people move into your property and how they behave once they are there. You can even consider requiring those applying for your rental to submit proof that they have an upstanding character and no past criminal offenses.
Ask for a Security Deposit
Most people think that security deposits are only used to cover damages, but they are also a great incentive for people who are not trying to use your property as a piggy bank while simultaneously trashing it. Tenants with good credit or landlords with great rental history are generally less likely to cause damage, so you should take the money out of their security deposit if they pass it with flying colors. Also, make sure that you don't waive this deposit for anyone unless they have an excellent background and there is nothing in their credit or past employment history that might lead them to be a bad tenant.
Also See: Tips to get back the Security Deposit
Set a Lease
You should never rent out your home without having a written lease. Once you have found the perfect tenant, everyone signs this agreement, and both parties must be on the same sheet of music about what is expected in terms of upkeep and tenancy. If someone doesn't like something they see when it comes to the terms of the agreement, they shouldn't sign it because you should never rent out the property to someone who doesn't respect your rules.
Also See: Procedure to Renew Rental Lease
Inspecting the Home
After someone moves into your home, make sure that you are readily available for any repairs or inspections that might need to be done. You also want to take some time to walk through the property with your tenant at least once a year to make sure that nothing has been damaged or destroyed and nothing is going wrong. If you find anything, you must address the issue as soon as possible to avoid major problems down the line.
Hiring a Real Estate Agent
If you have a particularly valuable property that would be ideal for a real estate investor, you should consider hiring an agent to help lease out your home. You will pay a percentage of the tenant's monthly rent to an agent, but it is well worth it if you want them to get top dollar for your property. The right real estate agent will know how to make your home stand out from the rest, and they can bring in high-paying tenants easily as long as it is priced correctly and maintained well.
Collecting Rent
The last thing that a landlord needs is a tenant who doesn't pay rent on time. Ensure that you have a strict policy for when rent is expected and how it should be paid. You can even set up automatic billing from your tenants' bank accounts to ensure that the money always shows up on time. Also, having a written lease will help you avoid disputes about whether or not someone can break a lease without facing a penalty.
Handling Security
If you are renting out your home to someone, it is in your best interest to ensure that the property has security in case there is ever an incident or problem. For example, if you have someone who slips into your house when they are not supposed to, it can quickly lead to an unfortunate incident. You can hire a private security company to patrol the property when people are gone for longer periods, but it's also important that everyone feels safe in their homes.
Removing Bad Tenants
If the situation ever arises where you need to get rid of a bad tenant no matter how long they have lived in your rental property, make sure that you have a written policy about what they can do to avoid being evicted. You should never take someone out of their home without having this plan in place first because you could easily get yourself into trouble for doing so.
Also See: How to be a good tenant
Research Tenant-Screening Services
When you are looking to rent out your home, you must be very careful about the kind of people living in it. Since this process can take time and cost money, many landlords opt to pay for services that help them locate the right tenants. There are also companies set up just to screen potential renters so that you have an idea of what they are like before you ever meet them in person.
Advertising for Tenants
When you put an ad for your rental house in the paper or online, make sure that you are very specific about what kind of people will be living there. One of the most important tenants that a landlord can have is someone who pays on time, so it only makes sense that you would want to reach out to as many people as possible to find a good fit. Also, it's important to try and find someone who would only want to rent for a short period until something better comes up.
Making Sure You Know Their Future Plans
In most cases, people looking for rental houses want to live there until something better comes along. However, some renters can be very unpredictable and leave without any notice. Because of this, you need to make sure that they always have a good reason for moving at all. In most cases, it is a good idea to have them sign a lease with your property so that they can't just leave unexpectedly or take advantage of you by breaking the agreement.
Handling Late Rent Payments
Just like any landlord, you want to make sure that your potential tenants can handle paying rent each month without letting it get too late. If someone is constantly struggling with the timing of their payments, then this will be less than ideal if you need rent money every month. At the same time, you don't want to make them feel like they cannot miss a single payment because this could also turn them off.
Taking Care of Legal Issues
Landlords need to be very careful about the law and what is allowed in their lease agreements. You need to ensure that you don't deny someone housing due to their race, gender, age, or disabilities. On the other hand, it is your property, so you have every right to dictate who can and cannot live there.
Hiring Professional Property Manager
One of the best ways for landlords to avoid pitfalls is by hiring a professional property manager. The ideal property manager will be good at what they do and very reliable regarding paperwork and communication. At the same time, a professional manager can work as a mediator between you and any potential problems with your tenants. In the end, using a third party to handle everything from communication with tenants to maintenance will make your life much simpler.
Using Technology to Monitor Your Property
Even though some landlords will choose to do everything manually, there are also a lot of resources for property managers. The best way to use technology is by using an app that allows you to monitor your house remotely while you are away from home. This will allow you to check the status of everything from moving to paying rent, and it is a good way to make sure that all the right steps are being taken.
Renters Insurance
The last thing you should make sure of before moving forward is that the person who is living there has renters insurance. Even though it might seem like an unnecessary expense, this kind of insurance will save you a lot of money if something bad happens to your home. For example, you could end up saving hundreds or even thousands of dollars by having their insurance pay for the damages rather than you having to do it.
Finally, Helping Your Tenants
Most people who rent out their homes do it to make money, but they should also be committed to keeping their tenants happy. While there is a lot that landlords need to do when it comes to renting out their house, they also need to make sure that they are doing everything they can with tenants. By doing this, you are sure to have both a great renter and a wonderful cash flow for your business.
Questions to Ask Prospective Tenants
Asking the right questions is an excellent way to learn more about potential renters. Here are some of the most important things you should ask them when dealing with anyone who wants to rent out your house:
How long do you plan on staying here?
Do you have any pets? If so, what kind and how many?
How much money are you able to pay each month?
When is rent due? Are there any days that are exceptions?
How quickly do you plan on paying the rent? Do you have it at all ready to go for when it's time to pay up?
Will any of your friends or family be living here with you? If so, how many people are we talking about?
How long have you lived at your current address?
What type of job do you have?
How many people live in your house?
What are the names of your current landlord, neighbors, etc.?
Do you have any records of evictions or other legal problems?
Asking these questions in person is an excellent way to understand how someone behaves. However, it's also essential to look into their background by checking their references and researching the internet. That way, you know that you are getting the best possible tenant for your house.
Conclusion
Landlords looking for good tenants to rent their house need to take the time and do what it takes. There are a lot of steps that landlords must follow to find the right tenant, but they're worth taking if you want your rental house filled with people who will pay on time and be respectful while living there. Just make sure that you follow the steps listed above to ensure that you do everything you can to find good tenants.
FAQs
Who should I ask about?
You can ask family, friends, or other people who you think might be able to help you out. This is the best way to find someone who is trustworthy and reliable for renting your house.
How do I know they will take care of it?
Good tenants are usually people who already have houses of their own. This means that you know they will take good care of your property because they already do the same thing with their own house.
Where should I advertise?
You can create a simple flyer or put an ad on Craigslist. Ensure all the relevant information about the house, including what comes with it and how much it costs.
When should I stop accepting applications?
This will depend on how many you already have and if they are all still looking for homes or not. It is normally good to stop taking applications around the time you find someone because then you can move forward with them instead of having many people who aren't interested in the house anymore.
How do I choose the right person?
You will need to look at all of your applications and see who meets your requirements. At this point, you will have to decide on which tenant you want to move forward with.
Also Read: Cheap Moving Companies in the US | Rights and Obligations of Landlords and Tenants