How to Find Foreclosed Properties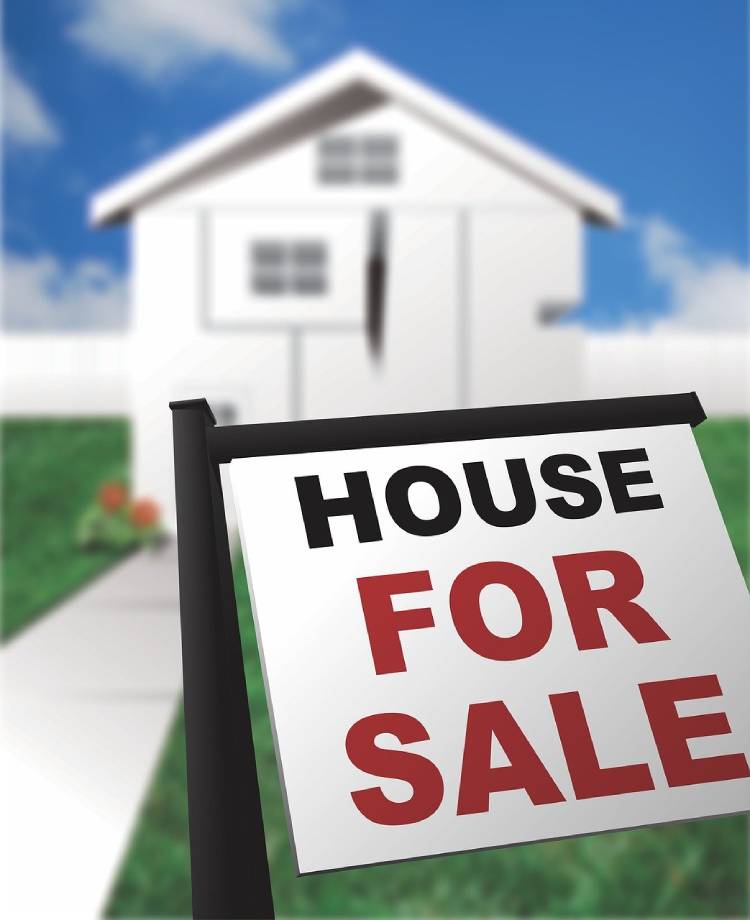 Foreclosed properties are an excellent investment for those who know where to look.
A foreclosed property is one that the bank or lender has repossessed because the owner has not made their mortgage payments.
These homes are often sold at public auctions, and most of them will go at a hefty discount from what they would have been worth before being repossessed.
Finding foreclosed properties is easy if you know where to look. The best place to find them is in the local newspaper. Most of these auctions are public knowledge, and they show up in a special section of the paper called "Real Estate Auctions." However, if you don't have a local newspaper, there are still other ways to find foreclosed properties.
Foreclosed homes can turn out to be an excellent investment if you do your research and plan carefully before buying one. First, figure out what type of home you're looking for or if you'd even buy a house at all. Remember that it will take time and patience before you can reap the benefits of your investment and that buying foreclosed homes is not just about saving money.
Foreclosed properties are an excellent financial investment. However, if you're looking for more than just an opportunity to buy low and sell high, then they may not be the best choice for you. Foreclosed homes are typically sold as-is, so if you're looking for a move-in ready place, then look elsewhere. However, foreclosure auctions are also a great opportunity to find a real diamond in the rough.
If you're willing to put some work into it and can make peace with the idea of owning something that other people might consider an eyesore, then buying a foreclosure can be a great investment.
For buying foreclosed properties, there is no need for a broker, as these auctions provide a final and fair price for the property, and it is up to the bidders to pay this amount or not. Interested people should read about various foreclosure homes available in the market and go through their physical attributes before applying to the concerned authority.
Here's how to locate foreclosed houses in your region:
Search government agency websites
Tax debts, mortgages in default, and even criminal investigations are all reasons that local governments frequently seize properties. After they've been up for sale for a while, you'll discover them on the agency's website. In case of the Department of Housing and Urban Development, at HUDHomeStore.com.
If you're looking for a government foreclosure, try these sites:
Disposal.GSA.gov (General Services Administration).
HUDHomeStore.com (U.S. Department of Housing and Urban Development).
USDA.gov (U.S. Department of Agriculture).
HomeSteps.com (Freddie Mac).
FDIC.com/Buying (Federal Deposit Insurance Corporation).
HomeSales.gov (All Departments).
HomePath.com (Fannie Mae).
USMarshals.gov/Assets (U.S. Marshals Service).
Treasury.gov/Auctions (U.S. Treasury).
If you do go this route, you'll likely need a licensed real estate agent or broker to help you make the offer (as required by most agencies).
Check out bank and mortgage lender listings
Individual banks and mortgage lenders also foreclose on properties. They'll make the homes available for sale or hire a property management firm to assist them in recovering some of their expenditures.
A bank-owned foreclosure is frequently known as an REO property or a real-estate-owned listing, but they all imply the same thing. Most major banks, such as Wells Fargo, Bank of America, and M&T, offer these properties on their websites.
Look to foreclosure-specific real estate platforms
Though you'll find a lot of foreclosures on Zillow, Trulia, and Realtor.com, there are other foreclosure-specific listing sites as well. These sites also provide auction listings, short sales, and other distressed property postings.
Here are a few of the most popular platforms to consider:
Auction.com
Hubzu.com
RealtyTrac.com
Foreclosure.com
There may also be foreclosure property listings relevant to your location, so keep an eye out for them.
Enlist a local real estate agent
A local real estate agent or broker might be the ideal solution if you're looking for foreclosures. They'll know the ins and outs of the foreclosure market, which will help them guide you through the process. They'll also assist you throughout the transaction because they'll have insider knowledge of the procedure.
Plus, if they're well-connected in the region, they might even be aware of upcoming foreclosures that haven't been marketed yet. That can save a lot of time and effort.
You may even arrange a regular working schedule with an agent you like. They'll notify you of new foreclosures as they emerge, and in return, they'll get a commission for assisting you with the transaction. It's a two-way street for everyone involved.
Search through county records
A lender can't just take a house. Several public notifications must be filed, and these are all recorded in local records.
If you're looking for a great deal on a home, your best chance is to go to the local courthouse or see if your county offers an online record.
You'll want to keep an eye out for Notices of Defaults, Notices of Sales, or "lis pendens" filings. If you're lucky, you might come across a pre-foreclosure home, giving you time to negotiate an agreement with the homeowner.
Contact an asset management company
This is a big one. If you're struggling to find foreclosed homes, there's a good chance that you'll be interested in an asset management company.
Many of these companies buy up large numbers of REO properties and either market them as rental homes or resell them as short sales or traditional sales (thereby lowering the impact on the local market).
Before you commit to one of these companies, do a little research. Look into the company's practices, management team, and past performance with similar ventures. You can often find this information on their websites or through third-party platforms such as Better Business Bureau.
Here are some asset management companies you might want to look to for foreclosure listings:
There are many other ways to buy a home. If you do some research on Google, you will find out more about these options.
Also See: How to Buy Home in Seller's Market
Things to Consider Before Buying a Foreclosed Property
Before you finalize the purchase of a foreclosure property, there are many things that you should know. Foreclosed homes can be great deals for someone who knows what they're doing, but if you don't do your research, you might end up finding more problems than solutions. This is why it's important to keep an eye out for potential foreclosures.
Here are some things to keep in mind next time you're searching for foreclosure listings:
Foreclosed homes aren't always below market value
Though many foreclosed properties tend to be sold for less than their appraised value, the sale price may still be higher than what other investors are offering. If this is the case, you could end up losing money instead of saving it.
Foreclosed homes may still have liens on them
When a homeowner fails to pay their mortgage, the lender can take back the property. If this happens, any lien placed by another party (for example, for an unpaid construction bill) will also be transferred to the new owner.
What this means for you is that if someone contracted a construction company to build an addition on their house, and they haven't paid for it yet, the contractor can still come after you for payment even though you've purchased the home at foreclosure. This can lead to legal disputes down the road.
See Also: Tips to Pay Mortgage Faster
Foreclosed homes are challenging to haggle on the price
This is one of the biggest reasons why many investors avoid foreclosures. Since foreclosure sales are often handled through an auction or a legal judgment, there's no room for negotiation. Either of these two methods will determine the selling price, and you don't have any say about it.
Foreclosed homes are often in horrible condition
Foreclosed properties are indeed sold at a lower price, but since the homeowners stopped paying for their home loan, they're not making improvements either. Many of these homes end up sitting vacant for months or even years before someone realizes that they can be bought by an investor willing to put in minimal work.
This is the perfect scenario for someone looking to make a quick buck, but if you want to turn a profit on your investment, you'll likely have to put in a lot of time and effort. In some cases, the house will be so damaged that it may not be worth fixing up at all.
Before buying a foreclosure, research the property and the surrounding neighborhood. This will give you a better idea of what you're getting into.
Also Read: Closing on a Home | Do's and Dont's when Buying a Foreclosed Home
FAQs
Can I just buy a foreclosure?
Not really. You have to have a pre-existing agreement with the homeowner or the lender that is foreclosing before a sale can be made. If this isn't an option, you'll need to find a real estate agent representing both the seller and the lender. These properties are called "REO" s (real estate owned) and are typically marketed by asset management companies.
Can I find other types of online listings here?
Yes, you can find them on Zillow, Trulia, or Realtor.com. These sites list foreclosures and pre-foreclosed properties, short sales, and homes in default. You can read our Article Best Apartment Finder Apps and Websites to know more on this.
Can I find a single-family home here?
Yes, you can. These might be pre-foreclosure homes, foreclosed properties, or REO listings from an asset management company.
Who pays for the property records?
Generally, it's the party that requests them. That could be a homeowner, a bank or lender acting on behalf of a lender, a real estate agent, a title company, or a private individual.
You can also pay for them yourself if you want to do your research.
What process is involved in finding and buying a foreclosed home?
There isn't a set "process" with this type of transaction. Sometimes, buyers will find the house they've always wanted to live in, reach out to the bank about purchasing it, and maybe have a bidding war with another interested buyer. Other times, buyers may need to be more proactive and contact asset management companies about their foreclosure listings.
What are the risks involved if I buy a foreclosure?
There aren't any inherent risks, per se. However, you will want to do some due diligence on the area and the home's actual value. It may be pretty evident that a house has had several percentage points shaved off its purchase price, but it's not always easy to tell.
What are the advantages of foreclosed properties over other homes?
There are several advantages, including:
Lower purchase prices: This might be because the bank is selling it at a loss or because real estate investors are buying up foreclosed homes and selling them for a profit. Either way, this can translate into savings on your end.
Less competition from other buyers (though that may not always be the case): Home warranties and/or seller paid closing costs. For buyers looking to minimize out-of-pocket expenses, this can be a big help.
Easy financing setups: In many cases, banks will work with potential buyers to ensure that they can actually purchase the foreclosure.
Is it legal for a bank to refuse a sale?
Yes, lenders reserve this right under certain circumstances. This might include if they feel a buyer's offer doesn't leave them enough room to recoup the money they're owed.
What are the disadvantages of foreclosure listings?
Some potential disadvantages include:
Hidden costs or fees: Assume you're buying a home that needs some work done. If you're not careful, you could end up paying more than expected for everything from paint to new sinks. You may also have to pay interest on top of your purchase price if you're required to close on the home within a specific timeframe (typically, within 30 days).
Difficulties working with banks: Banks are notorious for making things difficult when it comes to foreclosure listings. They certainly won't make it easy if they don't want to deal with you.
The possibility of structural issues: Assume you're buying a home that needs some work done. If you're not careful, you could end up paying more than expected for everything from paint to new sinks. You may also have to pay interest on top of your purchase price if you're required to close on the home within a specific timeframe (typically, within 30 days).
Who is responsible for the maintenance of the property?
You'll want to carefully review your purchase agreement before moving forward with any transaction. Generally, the buyer is responsible for expenses related to maintaining the property. However, if your contract has specific stipulations, this could change.
Conclusion
When it comes to buying a foreclosure, buyers must consider many things. This article has explored some of the pros and cons of foreclosed properties and what goes into finding and purchasing one. Risks involved in this type of transaction can include hidden costs or fees, difficulties working with banks, and the possibility of structural issues. On the plus side, however, lower purchase prices and easy financing setups are two advantages of foreclosed homes. If you're thinking about buying a foreclosure, be sure to do your research, so you know exactly what you're getting into.
Read Also: Best Cheap Moving Companies in the US