How Long Does it Take to Buy a House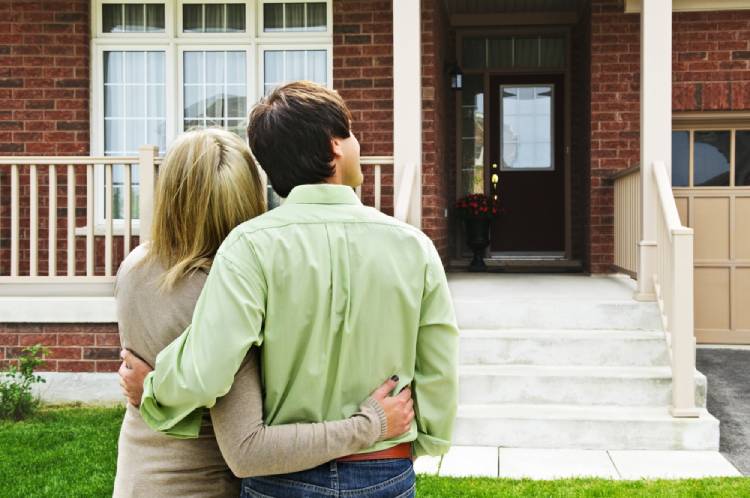 In today's world, buying a house is more accessible than ever. There are many different ways to get on the property ladder and buy your first home. However, it can be challenging to know how much you should spend and how long it will take before you can afford one of these properties. It's a question on the minds of many these days: How long does it take to buy a house? The answer, unfortunately, depends on a variety of factors. But in general, the process can take anywhere from several weeks to several months. So what are the steps involved in buying a house? Let's take a closer look.
Determining Your Budget
The first step in buying a house is to determine your budget. How much can you afford to spend on a home? This includes the purchase price of the home and any associated expenses, such as mortgage payments, property taxes, and homeowner's insurance. It's important to remember that your budget should also include a cushion for unexpected expenses, such as repairs or renovations.
Time Required: The time required to determine your budget, preapproval, and loan process is about two weeks.
See also: 6 Best Big Cities for First-time Homebuyers
Do Your Homework
It's one thing to dream about having your own house; it's another to make it a reality. You don't want to waste your time looking at homes you can't afford or that don't fit your needs. To get beyond the dreaming stage, you'll need to do some serious study to figure out what you want and don't want and how much you can afford.
The Internet is a great place to start your research. Look at websites that list houses for sale in your area. Check out the prices, features, and neighborhoods. Also, look for message boards and chat rooms where people talk about their home-buying experiences. These can be great resources for finding out what to expect during the home-buying process.
Time Required: Generally, researching different homes, their prices, and neighborhoods, as well as getting preapproved for a mortgage, can take between 14 days to 2 months.
Find An Agent
Next, finding a real estate agent that is suitable for you is critical to the house purchase process. They should be your most trusted guide. Look for someone who knows a lot about your desired community. If they have inside knowledge, they'll have an idea (or a terrible one) if they see it on the market. Also, ask your agents questions about their experiences with home buying. Are they familiar with the process? Do they know of any good deals on houses?
Time Required: It can take 1 to 2 weeks to find an agent and start looking at homes.
Getting Pre-approved for a Mortgage
Once you have an idea of your budget, the next step is to get pre-approved for a mortgage. This means you will need to submit a mortgage application to a lender. The lender will then evaluate your financial situation and determine how much they are willing to lend you. It's important to note that being pre-approved for a mortgage is not the same as being approved for a loan. Getting pre-approved will give you an idea of how much you can borrow, but it is still up to the lender to approve the loan.
Time Required: The mortgage pre-approval process usually takes about 1 to 2 weeks. And sometimes, it takes more than two months to get pre-approved.
Related: Things You Need to Be Pre-approved for a Mortgage
Finding a Home
After being preapproved for a mortgage, it's time to start finding your dream home. This can be a fun and frustrating process, as you will likely be competing with other buyers. It's important to keep in mind what you are looking for in a home and be realistic about what you can afford. Don't be afraid to make offers on homes, but be sure to have your financing to avoid losing out on your dream home.
Real estate agents will likely be sending you listings of homes that match your criteria during this time. It's essential to visit as many homes as possible to have a good idea of what you want and don't want.
Time Required: People spend approximately 1 to 2 months seeking a house. On the other hand, people take six months to a year to acquire their ideal property.
Make An Offer
When you've located the right property, your real estate agent can help you put in an offer. In today's housing market, making a bid over the asking price, waiving conditions, and being flexible on details like the move-in date are all common strategies for making your offer stand out. Your real estate agent will handle the task of preparing an offer letter, which specifies the terms of the sale.
Once the seller accepts your offer, you'll be in a "contingency period." This is a period (usually 30 to 60 days) in which you can back out of the sale if certain conditions are not met. For example, if your loan is. And, in some cases, you may need to offer more than the asking price to get the sellers' attention.
Time Required: Once you have found the right house, it usually takes about one week to make an offer.
See also: Tips for Buying a Home in a Seller's Market
Negotiation
The next step is Negotiation, which usually takes about 1 to 2 weeks. Some buyers may skip this step to avoid losing the home they want in a hot housing market. But sometimes, it's necessary to negotiate with the seller to get the price and terms you want. Be prepared to compromise on some aspects of the sale to come to an agreement. Your real estate agent will also help you negotiate the deal's terms with the seller's agent. This can be a back-and-forth process, and it's important to have a clear idea of what you're willing to accept before you start negotiating.
Time Required: This process usually takes 1 to 2 weeks.
Home Inspection
Once you have a signed purchase agreement, it's time to get a home inspection. This is an important step in the process, as it will give you an idea of any potential problems with the property. The home inspector will look for structural issues, termites, and other potential problems. Be sure to attend the home inspection so that you can ask questions and learn about any potential problems with the property. The typical house inspection cost is $340, with fees ranging from $200 to $500.
Time Required: Home inspections usually take place 1 to 2 weeks after you have a signed purchase agreement.
Interesting: Inspection vs. Appraisal Differences for Buyers
Home Appraisal
The lender will need to appraise the property to get final mortgage approval. This is usually done by a different company than the one that did the home inspection. The appraisal will determine the property's value, and it must match the purchase price. If it doesn't, you may have to renegotiate with the seller or come up with more money for the down payment.
According to HomeAdvisor, a digital marketplace for home services, a house appraisal costs about $300 to $400, with a national average of $339. On the other hand, some metropolitan areas will cost you anywhere from $600 to over $1,000 for bigger or more complicated houses.
Time Required: The home appraisal usually happens 2 to 3 weeks after the inspection.
Get Final Mortgage Approval
Preapproval for a mortgage does not always mean you will receive financing on the property you have committed to purchase. After selecting the home, the lender has several additional criteria, including an examination and appraisal. They'll also want to see current copies of your financial records, like your bank statements, W-2 forms, and pay stubs.
Time Required: The final mortgage approval process usually takes 2 to 3 weeks.
Get Title Insurance
Your title firm will conduct the check, which means they'll search deeds and other papers to ensure you have free and clear title to the property. If there are any outstanding liens or judgments against the property, they'll need to be paid off before you can close on the sale. Once the title check is complete, you'll need to purchase title insurance. Title Insurance will protect you from any legal problems that may arise.
Title insurance typically costs around $1,000 per policy, although the price depends on where you live. The expense of title insurance varies widely by state and is based on the value of your property. Premiums for title insurance may range from a few hundred dollars to several thousand dollars.
Time Required: The title check usually takes 1-3 business days. The insurance policy usually takes two weeks.
See also: Deed vs. Title: What's the Difference? Terms Home Buyers Need to Know
Get Homeowners Insurance
Homeowner Insurance usually takes a few weeks to get set up. Your insurance provider may send someone to inspect the property for potential risks, which might take several days. Your mortgage lender may also request other types of coverage, such as flood insurance, which could take a few weeks to get approved.
There are different types of homeowner insurance policies, and it's essential to choose one that fits your needs. Your insurance agent can help you find the right policy and answer any questions you have. If you don't have insurance when you close on the sale, the mortgage lender will buy a policy and add the cost to your mortgage. In 2022, the average yearly homeowners' insurance cost in the United States is $1,393 for a policy with $250,000 in dwelling coverage.
Time Required: Depending on the type of insurance you need, this process could take 2 to 4 weeks.
Make Arrangements for Closing The Funds
The next step in the buying process is to make arrangements for the closing of your loan. This usually happens through a title company, and they will handle the transfer of money from the buyer to the seller. You'll need to provide them with a certified check for the amount of your purchase plus any other fees, like closing costs.
Time Required: This process generally takes 1 to 2 weeks.
Final Walk-Through
Before closing the deal on your new home, you need to do a final walk-through. This lets you ensure that everything is in order and that the property is in the same condition as when you made the offer. And all the required repairing is done as per the contract.
A final walk-through is important to prevent surprises and ensure that you are getting the property in the condition as agreed upon. This is especially crucial if you ask for repairs after your home inspection.
Time Required: Few hours to a day
Close on the Sale
The closing procedure is the last stage in the purchase process. You'll need to sign a flurry of paperwork. If you don't want to roll those costs into the loan, you'll also have to pay closing charges. If you don't have a certified check, you'll probably need to pay with a cashier's check. This happens at the title company, and you'll get the keys to your new home at that time. After all the paperwork is signed, and the money has changed hands, you'll be ready to move into your new place. And you're officially a homeowner!
Closing fees, which can amount to 3 – 6% of the home's value, are usually required. If you borrow $200,000 on a mortgage, you may anticipate closing costs of around $3,000.
Time Required: 1 to 2 hours to sign the paper
Conclusion
It takes a while to buy a house, but the process is manageable if you take it to step by step. Knowing what to expect and when to expect it can streamline the process and avoid any surprises. The best way to ensure a smooth transaction is to work with a qualified real estate agent who will guide you through every step of the process. And remember, the most important thing is to find the home that's right for you. So take your time, do your research, and enjoy the process. After all, you'll be in your new home before you know it!
Frequently Asked Questions
How long do most people take to buy a house?
The average time to purchase a home is approximately one to two months. Knowing the process of house buying might assist you in gaining a better understanding of how long it takes to buy a property and obtain possession of your new house.
How can I speed up the process of buying a house?
If you're eager to move into your new home as soon as possible, you can do a few things to speed up the process. First, get preapproved for a mortgage. This will give you a better idea of how much money you have to work with and help you move faster through the buying process. You can also start looking at properties before you're preapproved, but be aware that offers may not be accepted until you have a loan.
What are the steps in buying a house?
The steps involved in buying a house can vary depending on your location and your purchasing property. However, most of the process typically consists in getting preapproved for a mortgage, finding a property, conducting a title check, buying homeowners insurance, making closing arrangements, and doing a final walk-through.
How far in advance should you get pre-approved for a mortgage?
Pre-approval for a mortgage can take a few days to a few weeks, so it's best to start the process as soon as possible. This will give you enough time to compare, shop, and find the best mortgage rates.