Buyer's Market vs. Seller's Market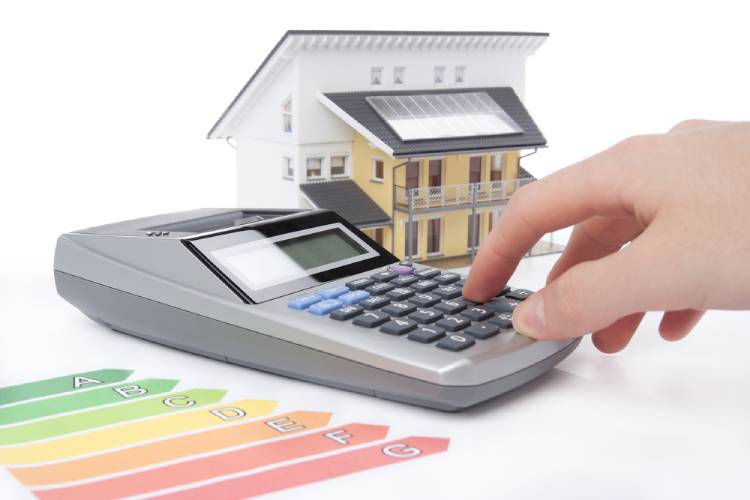 Like any other market, there is also something called the housing market. This market can be heavily influenced by factors like consumer confidence, economic conditions like mortgage availability, interest rates, home sales economy mirror, etc. There are two main markets that you should know in the housing market: Buyer's market and Seller's market.
A buyer's market is when there are more homes than the buyers on the market, and in a seller's market, we have more buyers than homes on the market. This is a simple analogy, but it has more meaning than some buyers and sellers think. Let's look at some more pointers.
What Is A Buyer's Market?
The buyer's market comes into play when there are more houses available and fewer potential buyers, and buyers have leverage and benefits in this market. That is because, in the buyer's market, there will be a lot of houses on sale at reasonable prices, sellers may have to compete with each other to sell their house and get the best buyers, and people will have good enough houses to compare to and negotiate prices. Homes also tend to sell slowly on the buyer's market.
Here are a few tips for the buyers in a buyer's market:
Ready to go home hunting? Buying a house in the buyer's market will help you get the best deals, lots of houses to look at, and less competition.
Make sure you cover as many houses as you can before deciding on a house, because hey! You've got so many houses on your list waiting to be looked at. You will also have clarity on what houses are available at different prices and choose your house accordingly.
There is no need to rush for a home purchase, homes tend to linger for a more extended period on the buyer's market, so you can take the time you need to analyze your options and decide which house you want. The more research you do, the better options and knowledge you'd gain regarding the prices and area, property, etc. For example, if you are getting a 2 BHK home for $770000 and after looking around you are getting 2 BHK properties for lesser prices, say $500000, then you have a deal.
Makes notes on every property you visit, like how long it's been on the market, which locality it is in, how the locality or neighborhood is. The notes you make can come in handy when you want to negotiate for a property you like.
Offer less than the price that has been asked and ask for seller concessions. You can ask the seller to pay some or maybe all the closing costs and ask them to get some repairs done (if you spot any). You can also ask for closing date flexibility and include some appliances in the price of the house.
Also See: Mistakes to avoid while House Hunting | Why Location is Important when you buy a House
Tips for Sellers in a Buyer's Market
Alright, sellers, here are some pointers for you as well. If you are selling your house in the buyer's market, you want to make sure your home is maintained well to stand out in the market, attracting potential buyers.
You will have to put in a lot of effort while marketing your house because competitors will do the same. Hire a professional maybe who helps you stage your house and the photos for the buyers to look at. This way, you can attract potential buyers.
Investing in minor repairs of your house would be a good idea and improvements like adding a fresh coat of paint for the walls, landscaping, and proper flooring. Also, get a pre-inspection done because these changes are a big deal for buyers, so it's best to try to make your house look good because they'll have other options as well.
Organizing your house and decluttering is crucial for the buyers because they will walk into your house and envision themselves living there. Declutter your entire home; you wouldn't want your house in a mess when the buyers come to see it. So, the first impression is the best.
Price your house accordingly, don't overprice it, or underprice it—research the prices of other houses in your area or locality. Hire a professional agent, if you want, to help you price your home with the help of CMA analysis. That way, you'll get a better picture of the house listing prices and the price you can quote.
Highlight the best features of your house. Show them why your home is worth the price and get some good interiors done. That'll do the trick.
Also See: How Stage an Unfurnished Home
What Is A Seller's Market?
A seller's market happens when we have a lot of potential buyers but not enough houses on the market. In the Seller's market, you will find a lot of buyers looking at the same property and some competition between the buyers to buy the property. These market conditions drive the buyers to spend more on a property than they usually would and would also be willing to buy houses "as is." This allows the sellers to raise their prices and gives the buyers little say in the negotiations. This becomes an advantage for the sellers because it's a take it or leaves it.
Tips for sellers in Seller's market:
Keeping your house organized and clean is the most important thing you should do when you have put your home on the market because it's not only buyers, but you will have competition with sellers to attract buyers to buy the house.
Price fairly when you put your house on the market; if your house is priced too high, it'll take forever to sell, and you can also risk lowering the price if it doesn't sell.
If you decide to go with a real estate agent, it's best to interview them and find out what they can offer for you and how much they will charge. Also, keep in mind that since the competition is tough, the buyer's are well educated, so you have to be armed with all the knowledge about your house and how it'll be ideal for potential buyers.
Be careful when considering offers because not all buyers pay the amount they promise you to pay. Some buyers may never even follow through and could disappear after getting the information they need. Be careful when dealing with these offers because people can take advantage of your situation, and you may end up getting nothing in return.
Beware of contingencies: Be careful of contingency offers. These offers can be like mortgage offers, home sale contingencies, inspection contingencies, appraisal contingencies, financing contingencies, and many more. These contingencies enable buyers to back out from sales contracts if particular conditions aren't met.
See Also: Reasons why your house is not selling | Mistakes to avoid while Selling a Home | What is Best Time to Sell a Home?
Tips for Buyers in Seller's market:
If you find a house that you have dreamed of always having, you are going to have to act fast because there are a lot more people like you who are going to want the same as you, so make sure you have a pre-approved loan so that you can score the property before someone else does.
Remember, you are at a disadvantage if you try to buy a home off of Seller's market. You cannot push any contingencies, closing costs and repairs, or concessions. If it's possible to make an all-cash payment, then go for it because they prefer to have buyers who can pay in all-cash without dealing with financial problems.
When buying a house off of the Seller's market, you need to be patient because buyers often lose the houses they are interested in and get frustrated. Many buyers get into bidding wars and end up paying more than the houses' actual worth, which is usually a mistake.
Please don't settle for cheaper houses because you are tired of them. Buying a house is a considerable investment and a long time commitment. Unless you have to move in immediately, it would be better to resume your search till the market levels.
Balanced Market
A balanced market is when there are enough homes on the market and potential buyers to buy houses. This market condition is optimal for both buyers and sellers. When it's a balanced market, the Seller has to lower their asking price to attract potential buyers because there are other houses on the market just like theirs. A balanced market is when the supply of homes for sale matches the demand of potential buyers.
How Do I Know If I'm In A Buyer Or Seller's Market?
Home sellers want to sell their property as quickly as possible, while buyers want to purchase their next home at the lowest cost possible. There are ways to determine whether or not you are in a buyer's market or a seller's market. These methods include looking at the current prices, the number of houses on the market, and what people are currently paying for them.
Housing inventory: Look for a home that has recently come on the market. If the inventory is substantial, it's more likely that the market is in the midst of a buyer's market. To accurately assess the inventory, divide the current number of houses for sale by the most recent number of properties sold. If the result is greater than 7, it's a buyer's market. If it's less than 5, it's a seller's market. A neutral market exists when the result is between 5 and 7.
The Latest Sales: Check out recent sales of properties that are similar to or the one you're considering. If homes have been selling for more than ask, you're in a seller's market. A buyer's market implies that they've been selling for less than asked.
Pricing: In a buyer's market, sellers are frequently inclined to reduce their asking prices. When looking for new houses, check the price history of current listings. There is probably a buyer's market if you observe that many dwelling prices have recently been reduced.
Time on the market: The number of days a property remains on the market is another important indicator of housing status. Homes sell faster in a seller's market and take longer to sell in a buyer's market.
Conclusion
Homeowners need to be knowledgeable about the current real estate market conditions. This will help them make better decisions when it comes time to sell or buy a property. As you can see from the examples above, it is much easier to buy a home when there is a seller's market. The opposite is true as well; sellers should be acutely aware of market conditions before deciding to put their home on the market because if they're in a buyer's market, they'll need to price their homes more competitively and make changes to attract potential buyers.
Also See: Buying a Foreclosed Home | How to Sell a Home and Buy a New one at Same time | Listing Agent vs Selling Agent | Rent-To-Own Homes