Benefits of Working With a Rental Broker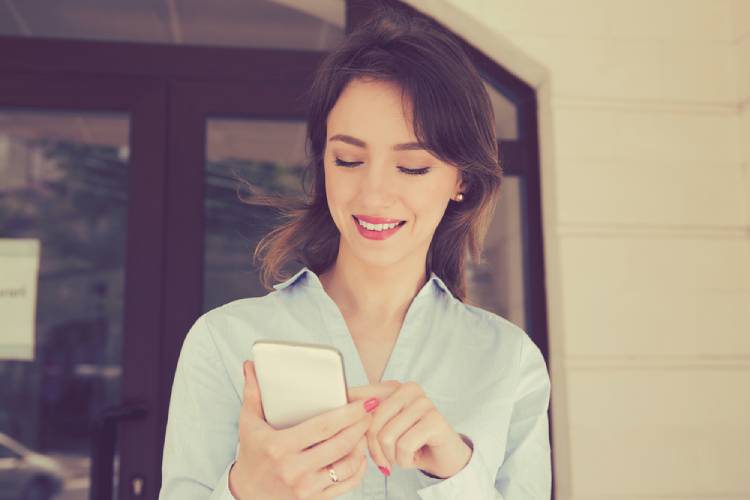 Renting an apartment can be daunting. You have to find the perfect place that will suit your needs and budget; then, you have to go through a bunch of paperwork, fill out applications, and deal with landlords who may or may not be interested in showing you the property. It's enough to make anyone want to give up! But there is another option: working with a rental broker. An excellent rental broker knows all about apartments for rent, so they can show you properties that are just what you're looking for. They also know how much it costs per month on average for different residences (studio vs. two bedroom), so they can advise you accordingly before wasting time viewing places outside your price range. Finally, brokers often come with perks such as waived broker's fees or free rent.
Working with a rental broker is the best way to find the perfect apartment for you and your budget. Continue reading to learn more about this exciting option.
What is a Rental Broker?
A rental broker specializes in matching people with the perfect apartment. They know about all kinds of rental properties, including buildings, rooms, lofts, apartments, and houses. Many brokers also specialize in one type of property, working only with rentals near a specific subway station or within walking distance to a college campus or hospital. Some brokers even work exclusively with specific landlords!
Perks of Working With a Rental Broker
You may be excited about the idea of working with a rental broker, but let's first discuss some of the benefits that come along with it! Working with an apartment broker can help you find your new home much more manageable. Here are some perks that will make you love brokers even more:
1. Brokers know properties all over the city
Most brokers work in large groups, so their listings will include information on residences throughout town. This means that if you're willing to move a bit further from your current place, you have more options.
2. They can save you time
There is no denying it: apartment hunting takes up a lot of time and energy. With the help of an apartment broker, however, you will be able to avoid much of this hassle. After all, brokers know what's available, and they know how to weed out listings that don't meet your needs quickly!
3. They can help with paperwork
Finding an apartment requires a lot of bureaucracy. Brokers often come along with perks such as waived rent or fee or free month's rent; either way, this will make dealing with the landlord's office much easier! Finally, brokers are experts in the application process. They know what landlords look for in an application, and they can guarantee you that your paperwork will go smoothly.
4. They have an excellent knowledge of their business
Renters want to rent from landlords who will treat them fairly. This means that they know what qualifies as unfair behavior, and they can help you avoid it! They also have superior knowledge of the laws associated with leasing, so you can always rely on them for legal advice. Finally, brokers have been in the business for a long time, and they have connections with other professionals who can help you find your apartment.
5. They have access to exclusive discounts
Landlords are always looking for quality renters. If you work with a broker, you will receive valuable perks such as waived rent or fees. Just be sure that working with your specific rental broker is worth the money before signing anything! You can ask them about specific discounts available or charge any fees.
6. They are experts with the application process
The entire apartment-picking, filling out paperwork, and waiting game can be frustrating. Working with a rental broker means that you won't have to deal with any of it. These professionals have already spent many years in this business, so they know exactly what landlords are looking for.
7. They are experts at lease negotiations
Finally, working with an apartment broker means that you will receive expert advice on your lease. One of the biggest mistakes renters make is signing a lease without understanding precisely what they're agreeing to. Working with an experienced rental broker means that you won't have to worry about this!
8. They can be a great help even after you move in
Even though a broker won't be directly involved with the application process or the signing of your lease, they can still be a huge help to you after moving into your new place. They have connections with other professionals who might be able to help you- from handymen to movers; brokers will know someone who can give you a hand!
9. They know the local laws
Brokers are experts in their field, so you can always rely on them for legal advice. Rental regulations can be confusing, and there is no reason to risk eviction when it's unnecessary! Ensure that your rental broker is well-versed in what landlords are allowed to ask of you and what you're entitled to as a tenant.
10. They have connections with other professionals
Brokers may not directly play a role in your application or lease signing process, but don't forget all the ways they can help after moving into your new residence! These professionals will often know people who might be able to give you a hand; movers, handymen, painters… brokers will make sure that whatever job needs to get done will be done quickly and well!
A rental broker can help renters weed out bad listings quickly! They know what landlords should be providing, how they should treat tenants, and what qualifies as unfair behavior. Some of the perks you might receive when working with an apartment broker include waived rent or fee, free month's rent, etc. But ask your broker about these benefits before signing anything. The application process is too long and challenging for renters to go at it alone, so let your rental broker take care of it while you sit back and relax! Working with an apartment broker guarantees that you won't be discriminated against and that your lease will be negotiated in your favor. Even after you sign the dotted line, brokers know the local laws and can help you avoid eviction!
Also See: How to Write a Rental Application? | Tips to find Tenants for your House
Tips For Finding an Apartment Broker
There is no denying it-working with a rental broker can help you find the perfect apartment for your budget and your needs. However, finding the right broker can be stressful if not done properly. Here are some tips to help you find the best apartment broker for your specific situation:
1. Reputation/Reviews
One of the most important factors in choosing a rental broker is their trustworthiness. Search around online to find someone who's worked with tenants similar to you! A high-quality apartment broker will have a strong online presence with positive reviews and happy customers.
2. Experience
Of course, it makes sense that the more experience they have, the more successful your search for an apartment will be. Look for brokers who've been in business for years and can provide references of previous renters who are satisfied with their services.
3. Resources
The more resources your rental broker has at their disposal, the easier it will be for them to help you out! Ask about connections to handymen or movers, which might come in very helpful when moving into your new apartment! Also, find out if you need to do anything yourself- like providing your credit report or filling out an application.
4. Cost
Consider the total cost of renting with a broker. Look for someone who offers flexible leasing options and can help you get what you want (like free month's rent) while staying within budget!
5. Location
If you're looking for a specific area of town or live near your office, don't forget to mention that when talking with potential brokers! They may not find listings in an exact location, but they can help narrow down your search.
6. Types of Properties
Be upfront with your broker about what type of property you want to move into. Are you looking for a new construction building or a refurbished loft? Is a studio apartment going to do the trick, or will it be necessary to go for something bigger? Your rental broker can help ensure there aren't any surprises when viewing listings!
See Also: Apartment Moving Checklist | Difference between Listing Agent and Selling Agent
7. Working With Pets
It's also important to let brokers know if you have pets and what kind of pet(s) you have. Some landlords won't allow any animals, so don't waste time looking at properties that will require you to rehome Fido! Also, ask your broker beforehand whether or not they charge fees for working with pets- some might even waive this fee for loyal customers!
Related: Tips for Moving with Pets
8. Budget
Be upfront about how much you have to spend on rent each month. A rental broker will work best for you if they know your price range! They can find listings within that range and won't waste your time looking at properties out of budget.
9. Lease Length
Ask your broker what the options are for lease length. Most leases run between 12 and 16 months, but some properties might go by shorter or longer terms. In general, it's a good idea to go with the most temporary period that you can afford! This way, you don't get stuck in an apartment that doesn't fit your needs for very long.
10. Viewings
Finally, before you sign any papers- ask your broker if you can arrange multiple viewings of the property! Some brokers might be able to show it to you first or put in a good word on your behalf. It's always helpful to see the apartment first hand and talk with future neighbors before committing to anything!
Final Thoughts
There are many benefits to working with a rental broker. A good broker will be well-connected, experienced, and reputable- all qualities that you'll want in your real estate agent! Make sure to find someone knowledgeable about the area you're looking to rent in, as well as the type of property you want. That way, you can rest easy knowing that they won't waste your time looking at listings that don't match up with your needs.
See Also: Best Apartment Moving Companies in the US | Best time to Rent an Apartment | Red Flags to see while Renting an Apartment